Pet Houses Decorated with Plants Connect Modern Design with Nature
---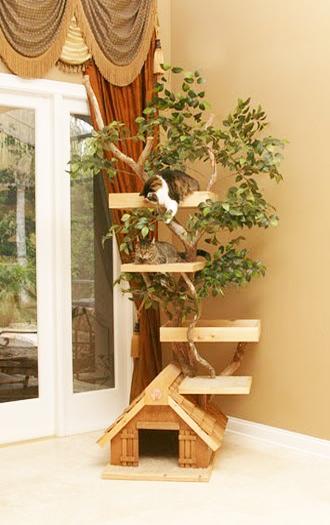 Cat tree, small pet house with wooden shelves
Plants are excellent decorative accessories that harmonize and beautify any design. Decorating with plants and flowers add charm to eco-friendly ideas and personalize modern dog houses and cat furniture. If your cat or dog is accustomed to sleeping on the floor or the ground you can improve the comfort of your home and yard by adding a modern pet bed or a dog house to your living spaces. Contemporary design makes them pet-friendly, comfortable, and attractive.
Decorating with plants and flowers help beautifully blend a cat bed or a dog house with home furnishings and yard landscaping. Plants increase a relaxing atmosphere and a natural feel of the eco-friendly design. A modern pet furniture piece or a DIY design improve the functionality of your home and add a very convenient feature that your pet will enjoy.
Modern sofa with an indoor dog house
Modern pet furniture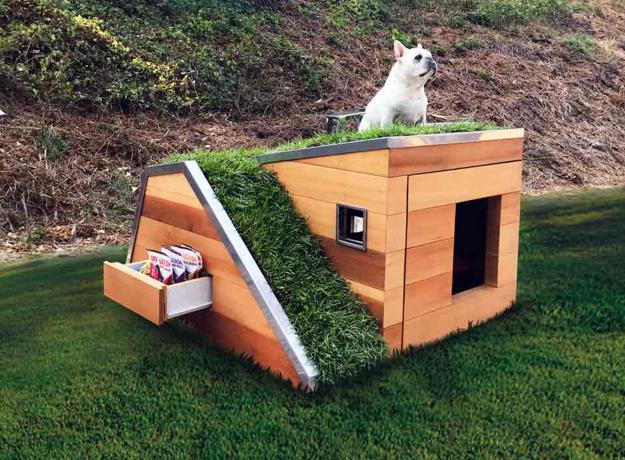 A dog house and a pet bed bring pets great comfort, providing places for shelter and relaxation. Pets will be happy to have a comfortable bed to call their own. Cats and dogs need a comfy, warm place to calm down and sleep. A modern pet house decorated with plants is not just beautiful, but advantageous. Pets like cave structures and they enjoy the nature. A cozy place decorated with flowers or green plants is the blend that modern design and plants offer. Cats and dogs show fewer signs of stress when they have a comfortable home to relax in. Pets can get away from the noise and enjoy their quiet time in ultimate comfort.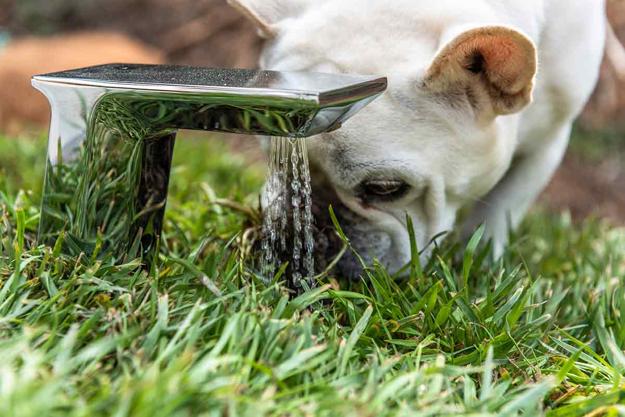 A modern dog house or a pet bed are great features which improve the way a home looks and feels. The best modern pet furniture is elegant and stylish. Contemporary dog house designs are artistically designed to complement yard landscaping, and modern pet beds bring coziness and warmth into home interiors.
Pet house design ideas for cats and dogs
Modern dog houses and pet beds feature contemporary, durable, and eco-friendly materials and attractive, comfortable, and unique designs. Plants turn these designs into fabulous accents, and pets stay warm and safe in their homes that look beautiful.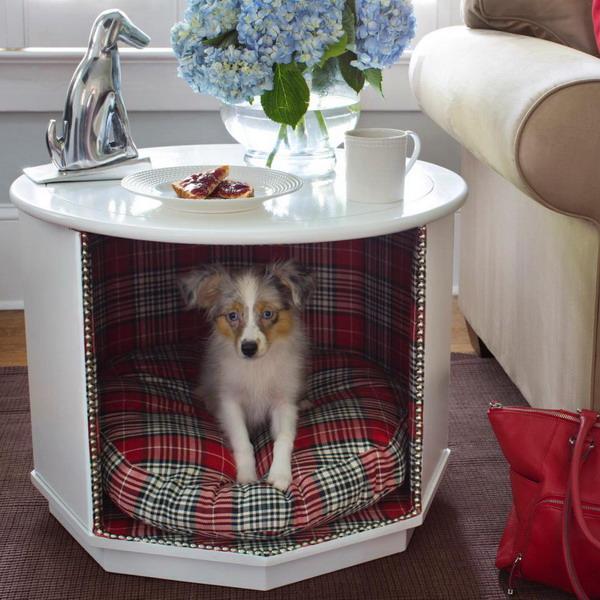 A modern dog house or a  pet bed add style to your home and elevate your living spaces. One modern design and a charming idea for decorating it with plants transform pet furniture pieces into eye-catching accents that brighten up contemporary homes. Decorating with plants and flowers is not just artsy and personal, but it is also very comfortable for your pet and appealing to your guests.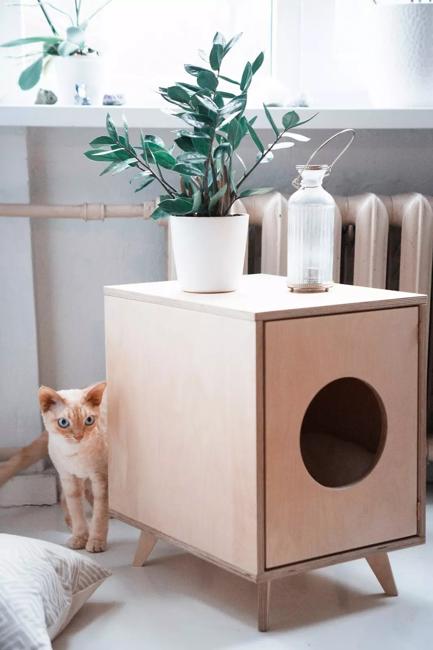 The modern pet homes, plants, and flowers work well together. Pet furniture decorated with plants and flowers look beautiful in home interiors, make great decorations for yards and gifts for family members and friends. Modern ideas for decorating with plants and flowers turn a pet design into a fashionable, eco-friendly, and comfortable home providing nice places for pets to relax.