Peace Symbol Lamps, Meaningful Neon Lighting Ideas for Modern Interior Decorating

Decorating Ideas

Lights Appliances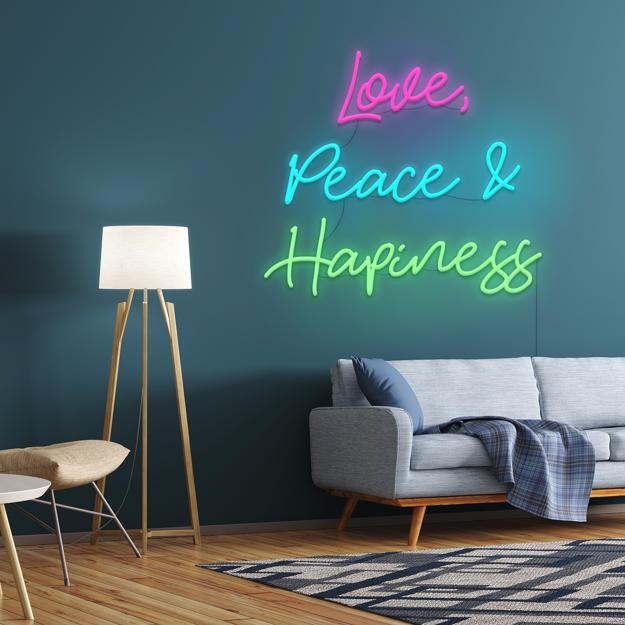 Modern wall decorations, LOVE-PEACE-HAPPINESS neon sign, colorful interior decorating with wall lights
wall decorations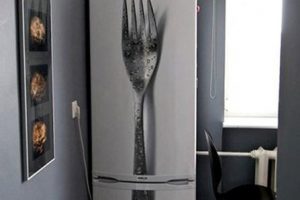 Neon peace-sign lamps are beautiful, stylish, and meaningful home decorations, perfect for emphasizing that peace is fragile and fantastic. Peaceful life is remarkable, inspiring, and pleasant. Peace is incredible, and neon peace symbols are fabulous home decorations that remind us about it. We get caught up in the dramas of conflicts, and peace symbol lamps bring the importance of staying calm and remembering everybody's uniqueness.
Colorful neon signs are stylish and fun home decorations that blend retro-modern and contemporary vibes into bright interior designs. Neon peace symbols are excellent reminders of the importance of accepting yourself and others, respecting different opinions, listening, being ready for compromises, and keeping the peace.
Colorful neon signs, modern lighting ideas
Peace symbols in home decorating; ideas for interiors and outdoor living spaces
Neon room colors to create bold accents for interior decorating
Peace-symbol lighting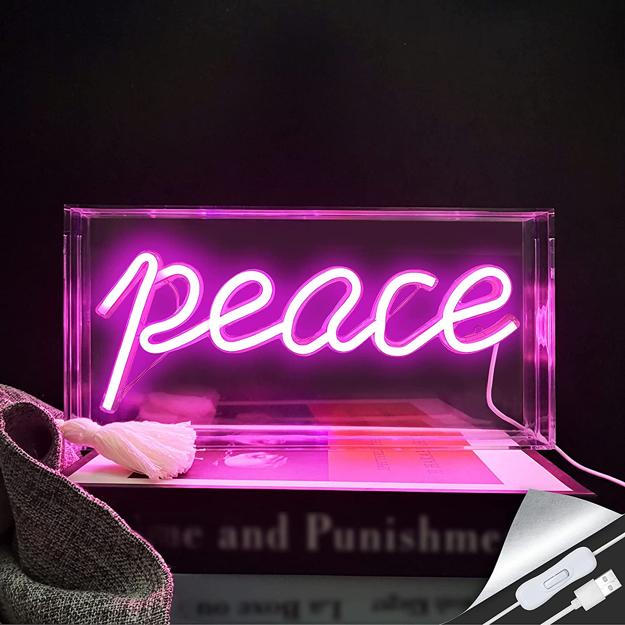 Peace symbol lamps are excellent accents that brighten up interior decorating and help relax. You let go of judgment and expectation, liberate yourself from constraints and open yourself up to others. Peace signs bring deep meanings into modern interior decorating, allowing you to connect with that peaceful place within you and understand the world.
Lovely lighting ideas, romantic lamps
Modern ideas for creating peaceful and beautiful living room designs
Peacefully friendly blue color tones, modern room decorating ideas
Peace is a universal truth that transcends all religions, cultures, and times. Constantly focusing on problems and conflicts destroys the peaceful path. Hanging a neon symbol lamp on a wall is a great way to remind yourself of the light of peace that can radiate respect and love out to the person next to you and the next person until every person is bathed in soft, friendly light that symbolizes love, respect, and heart-to-heart connection.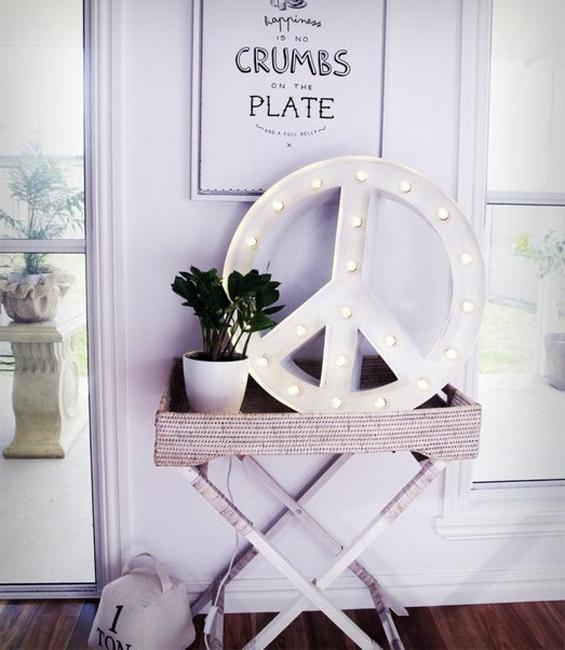 Colorful neon lamps are fun interior decorating ideas that can heal and calm. These beautiful home decorations help bring true peace and remember that all people try to do their best and look for answers. Peace symbols are fantastic inspirations for looking for connection and understanding.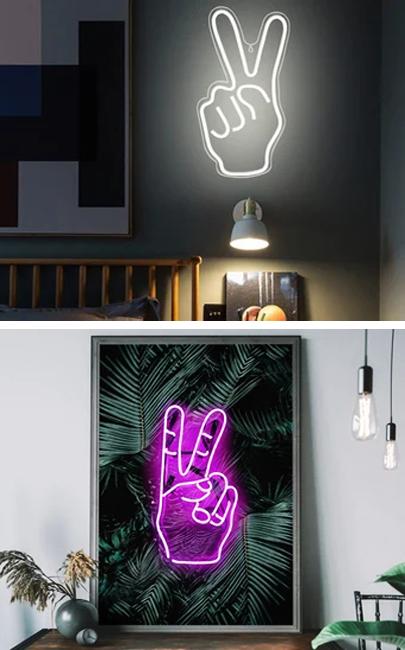 Life is not a problem to be solved but a mystery to be lived. Peace symbols lamps add an inspiring glow to interior decorating and bring meaningful accents into homes. Check out modern ideas for interior decorating with neon peace symbol lamps, see what you like, and enjoy the uniqueness of the mystery of neon glow and the deep meaning of the peaceful design.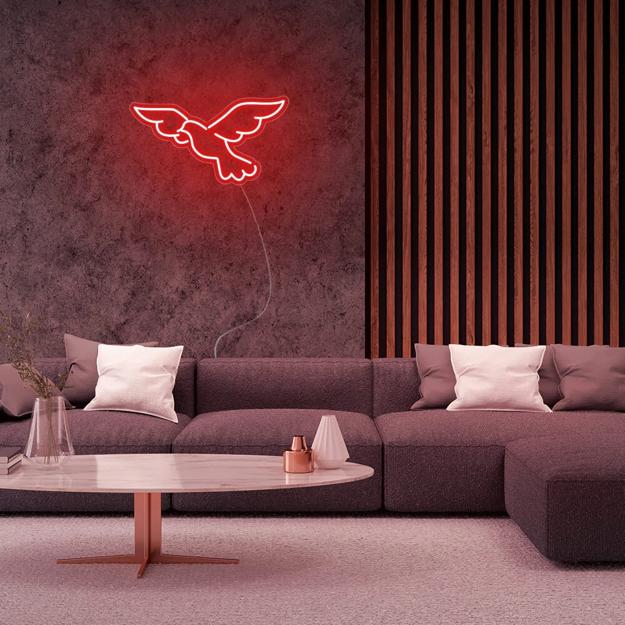 Peace symbol lighting is a versatile idea for home decorating. These neon lights look great on walls, shelves, and desks in all rooms. You can choose from many original designs, sizes, and colors that enhance the beauty of your peaceful interior decorating.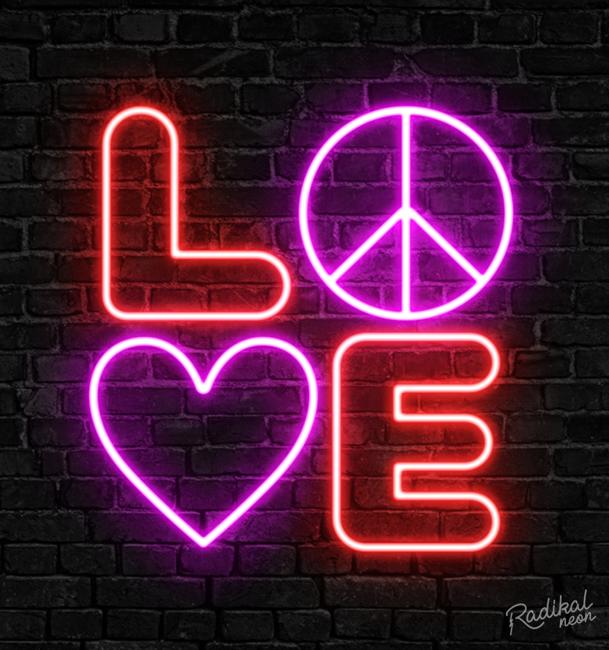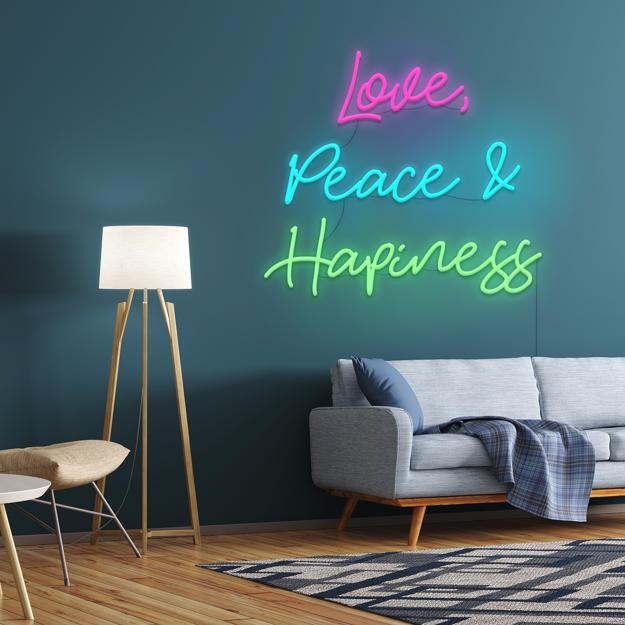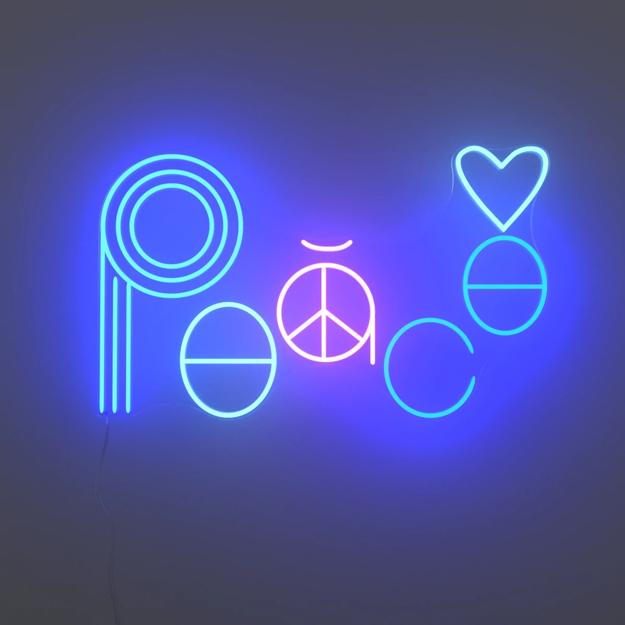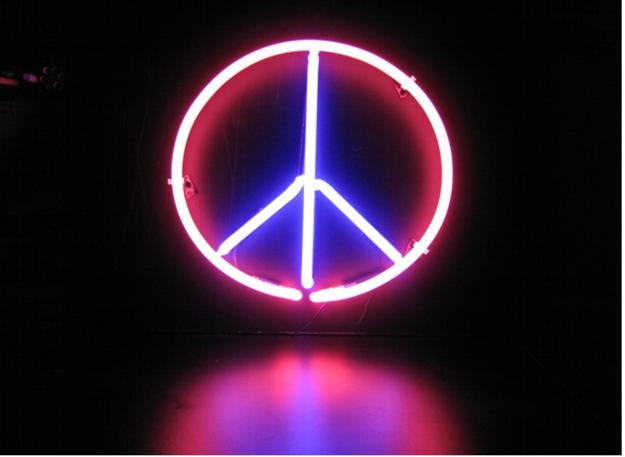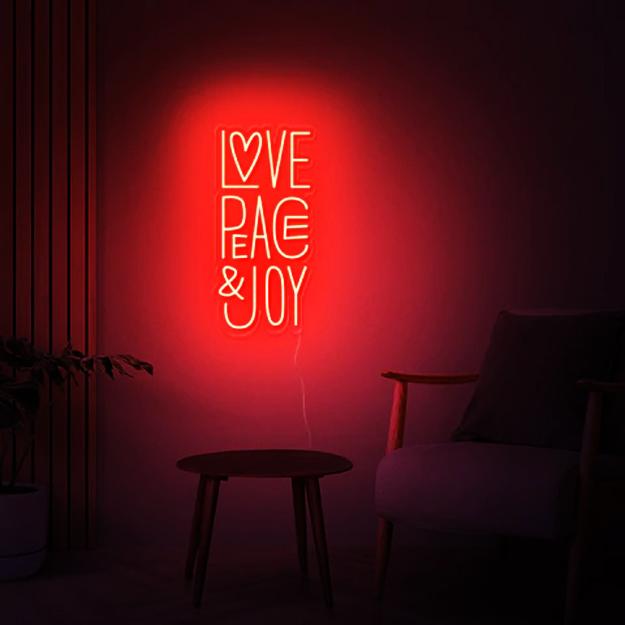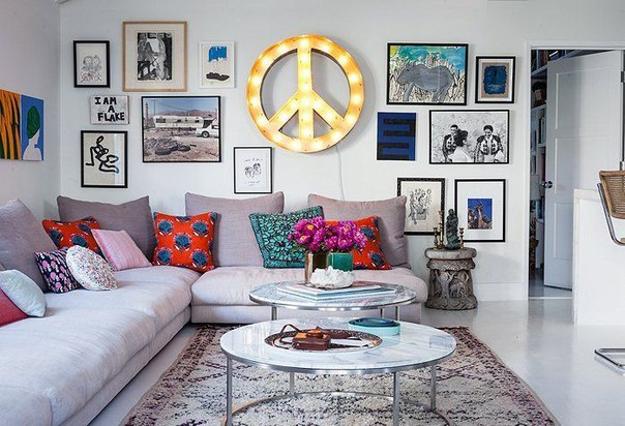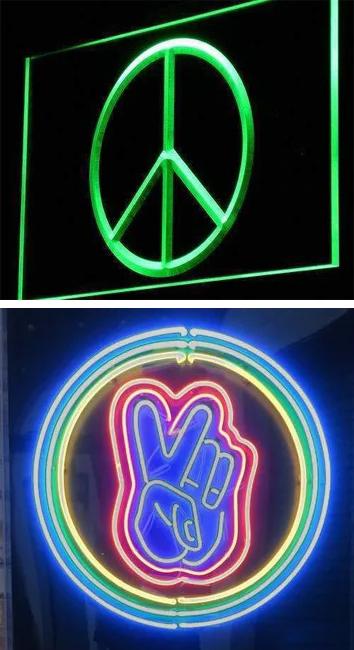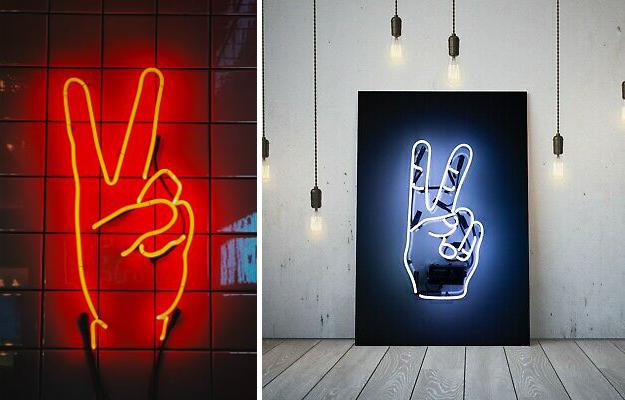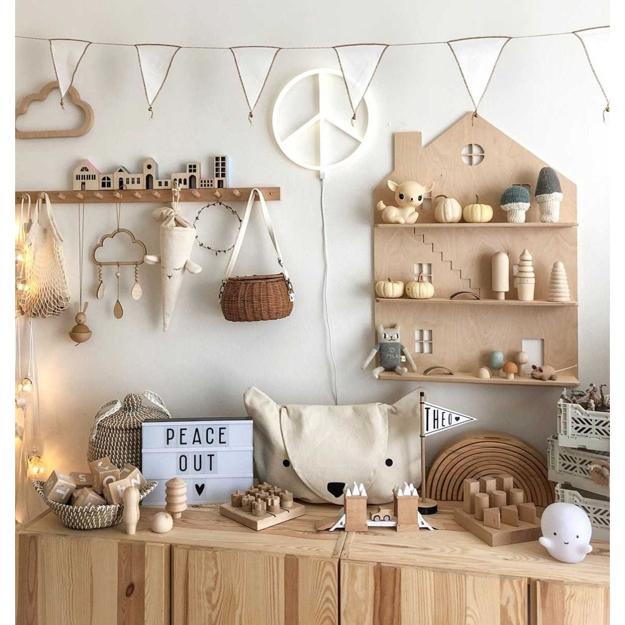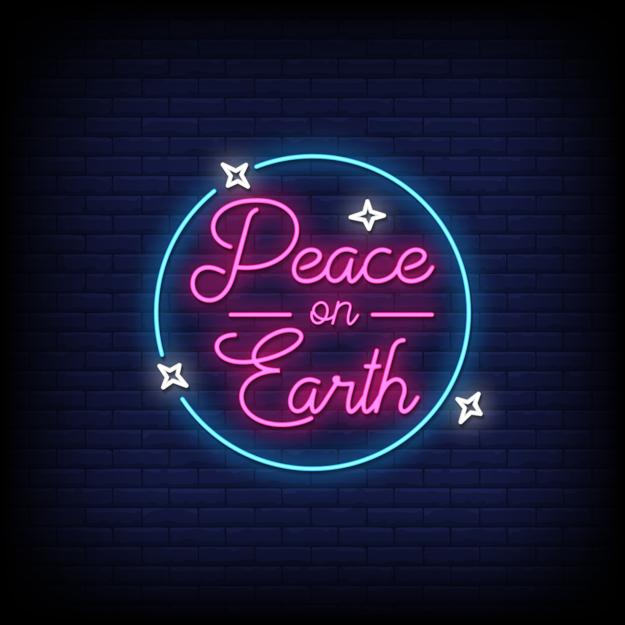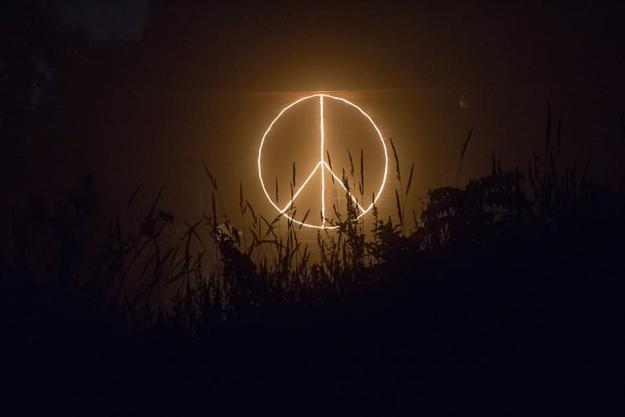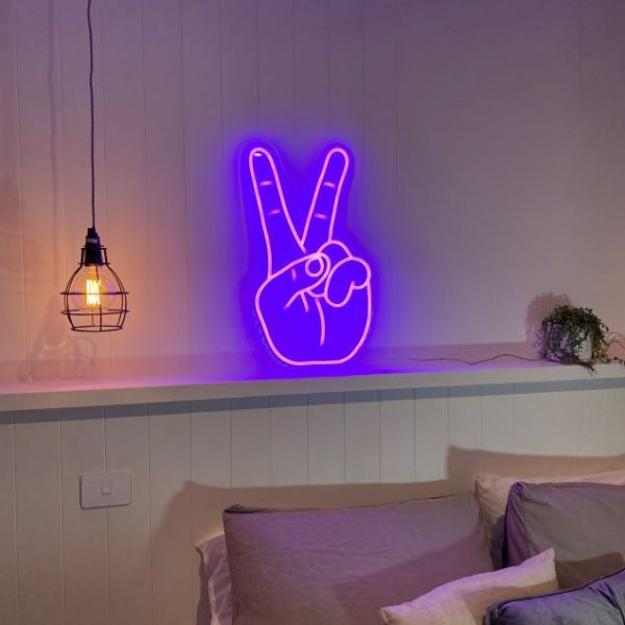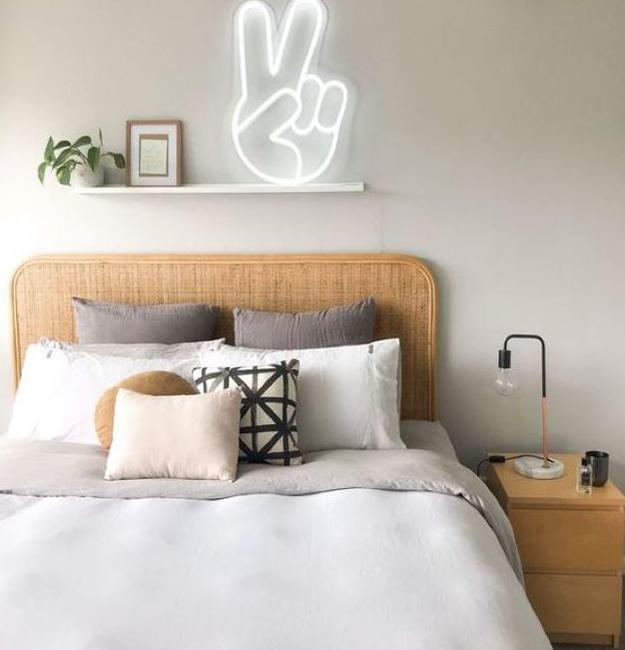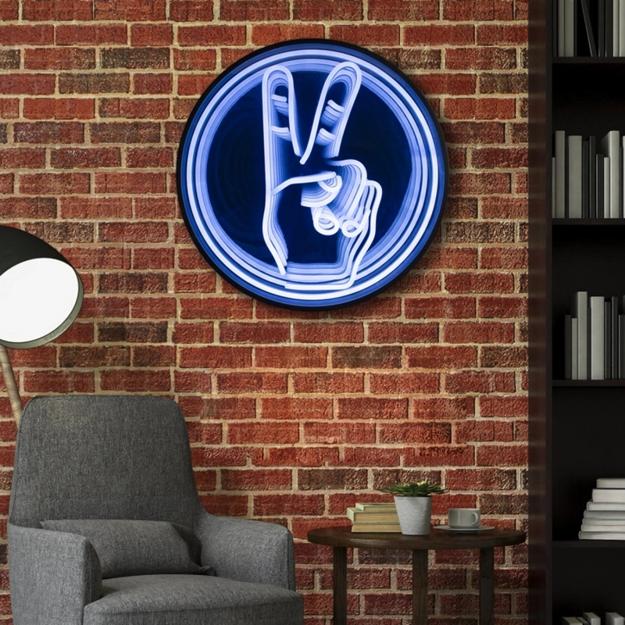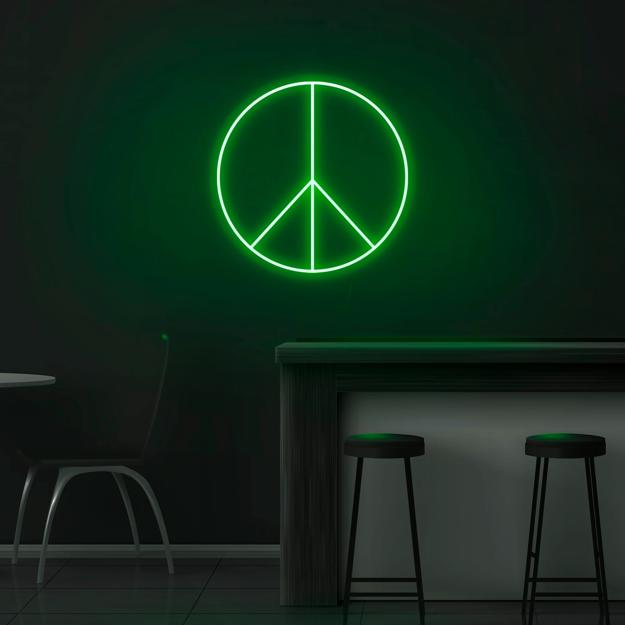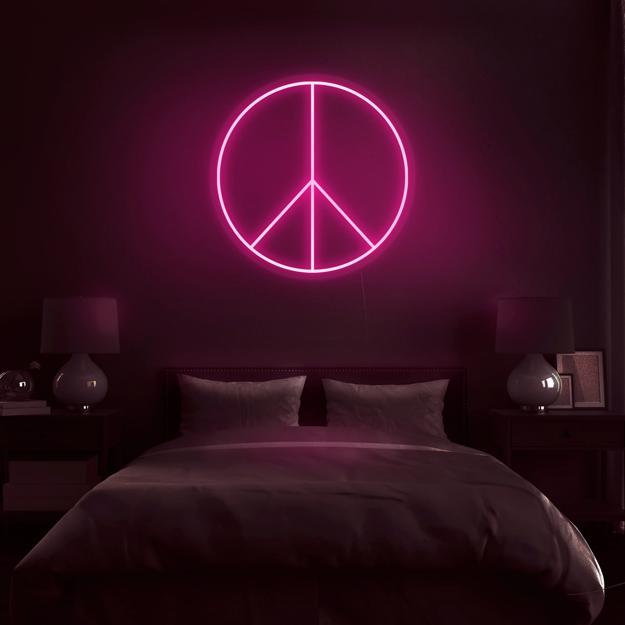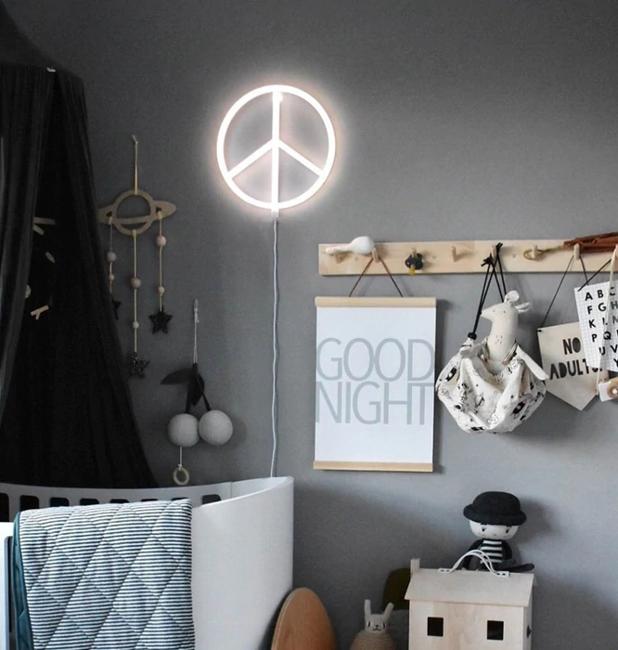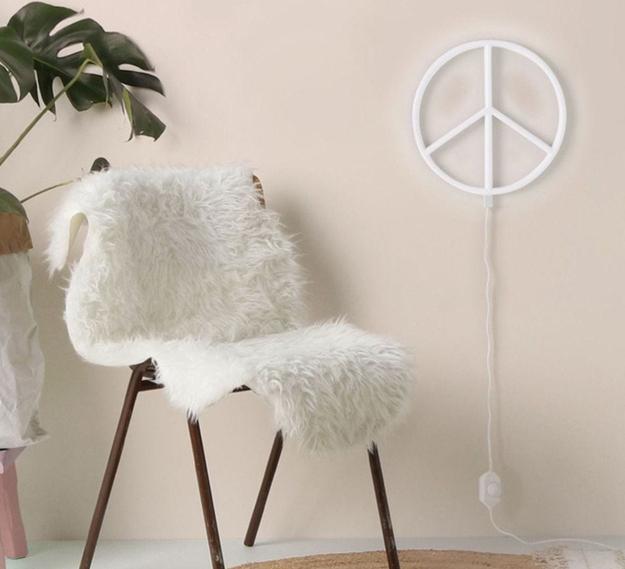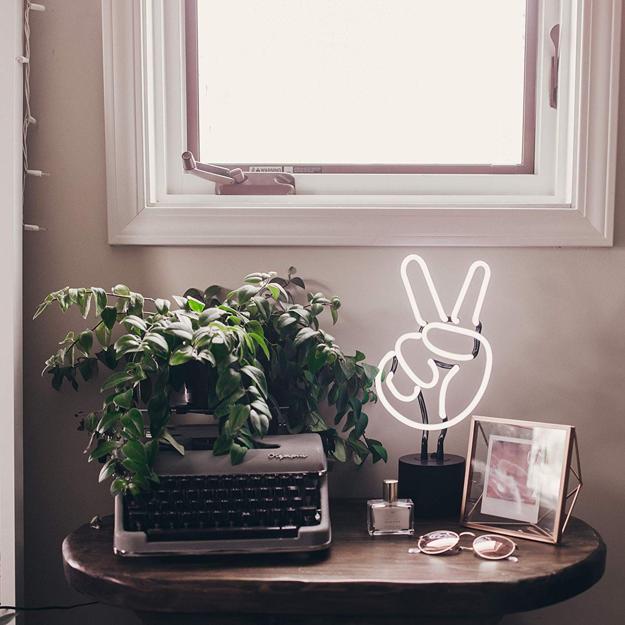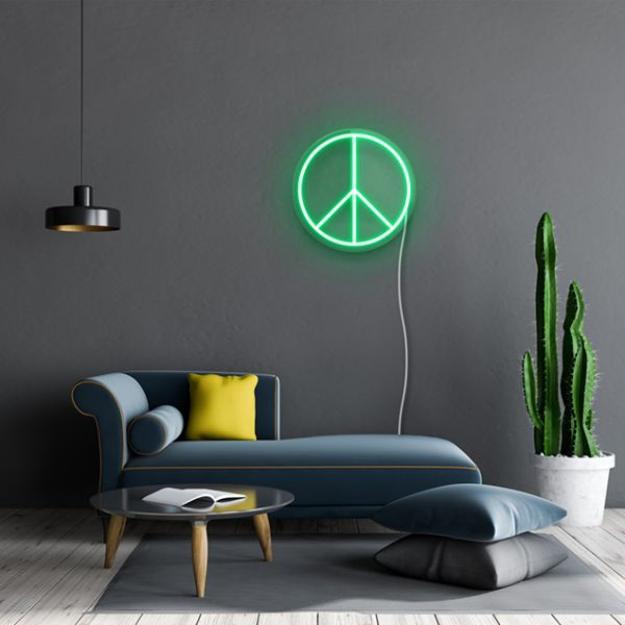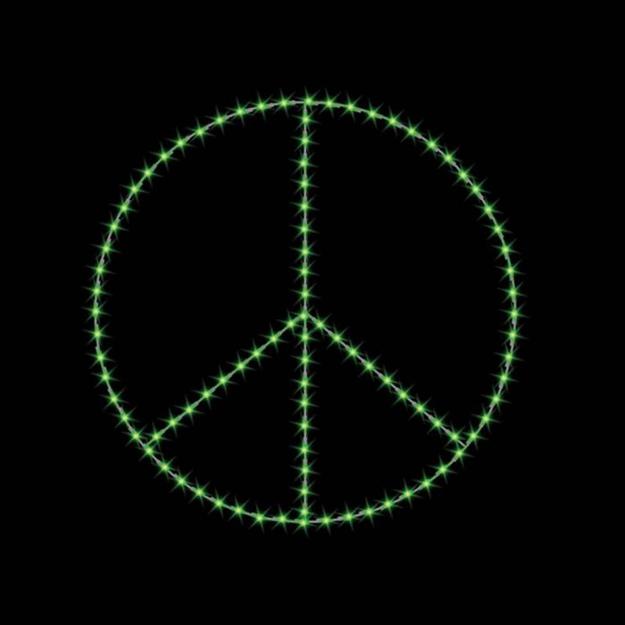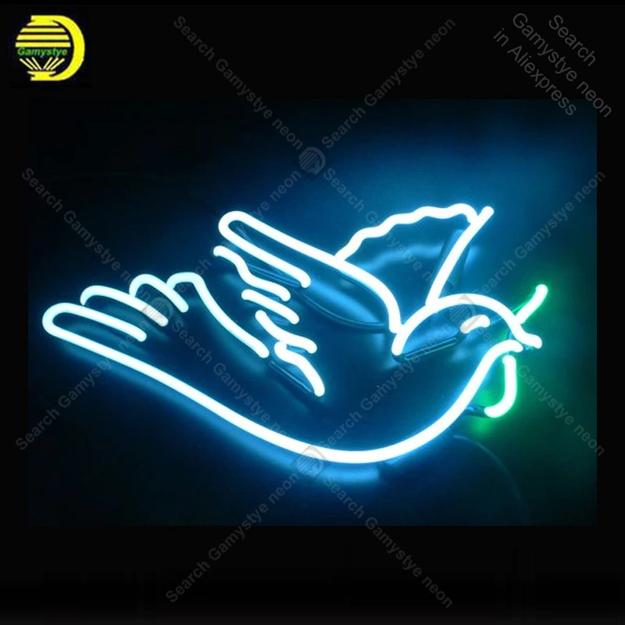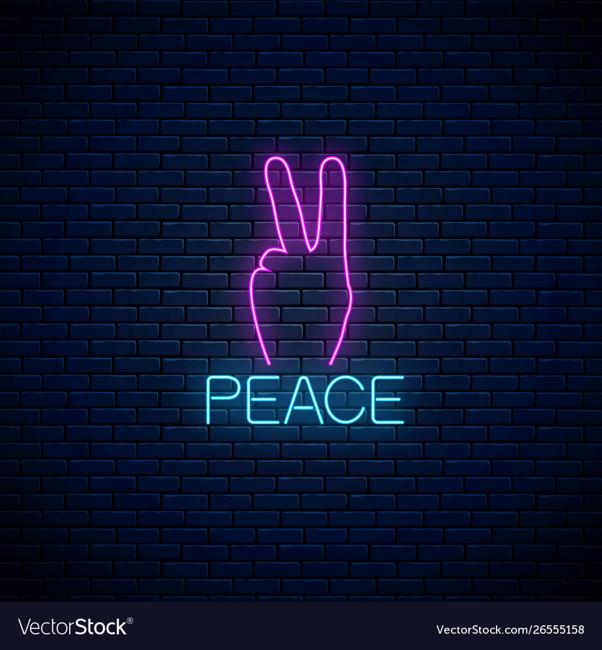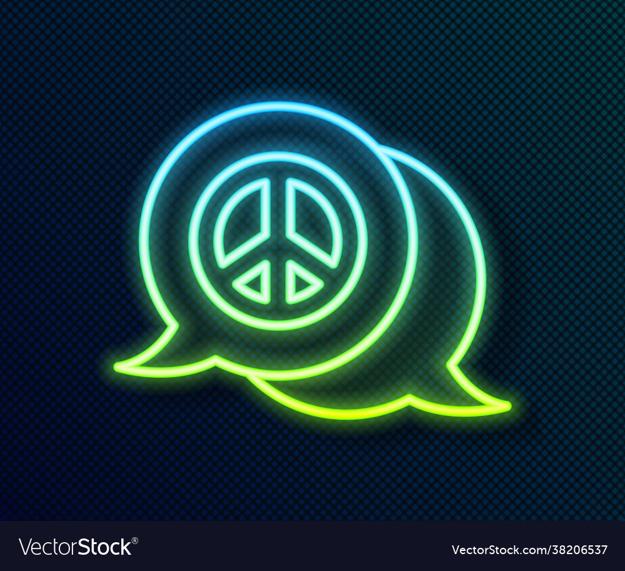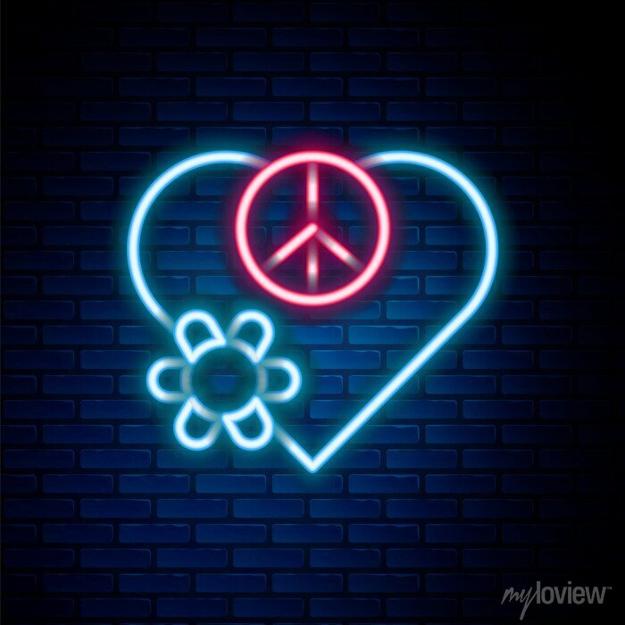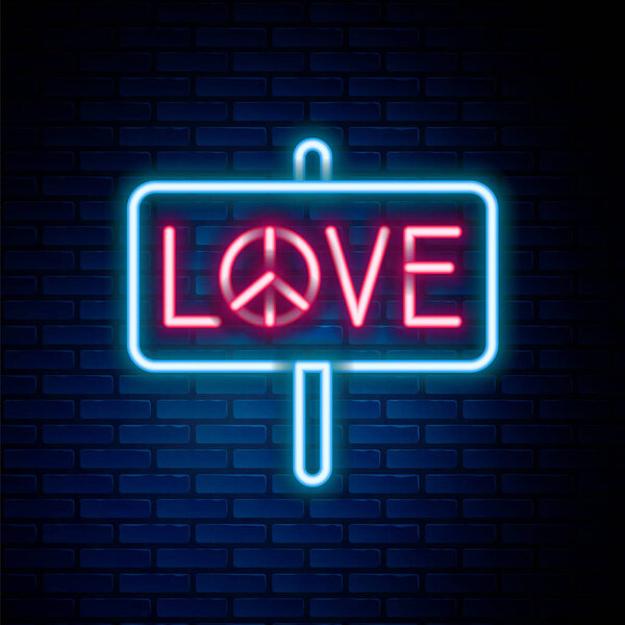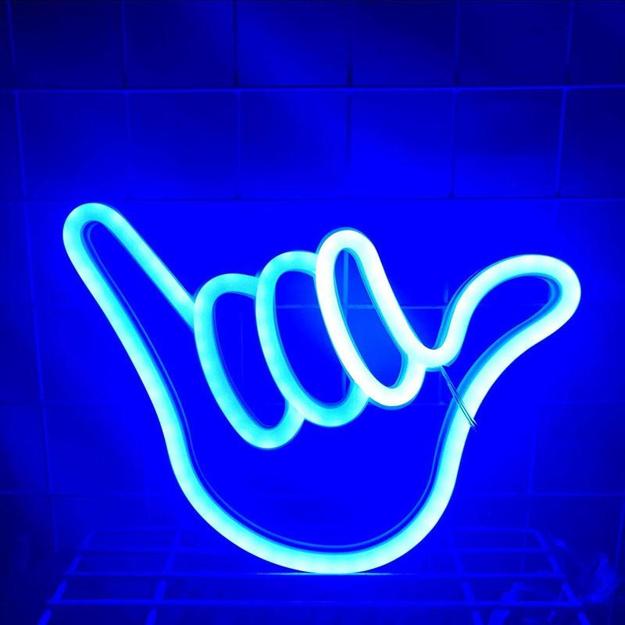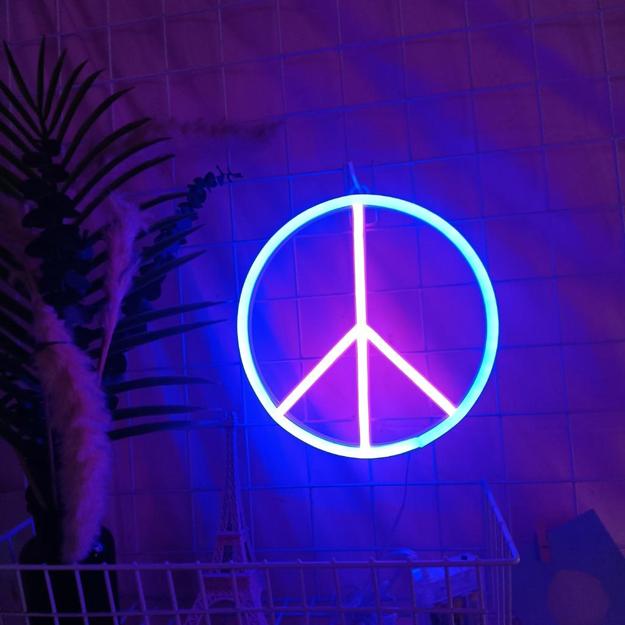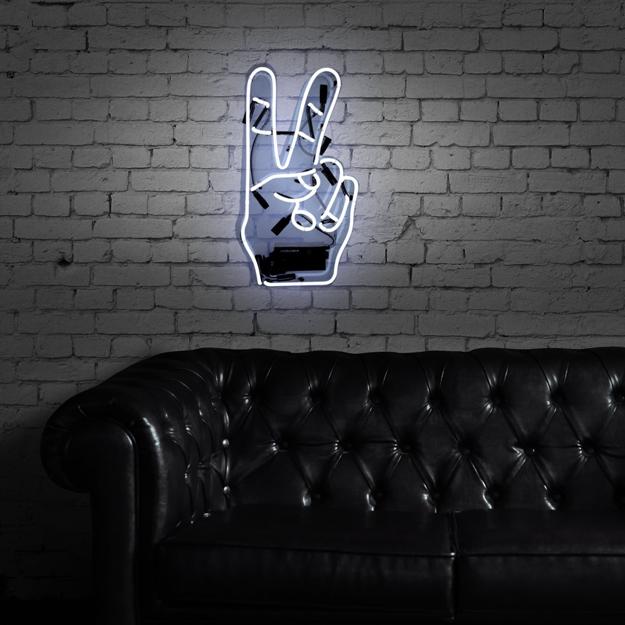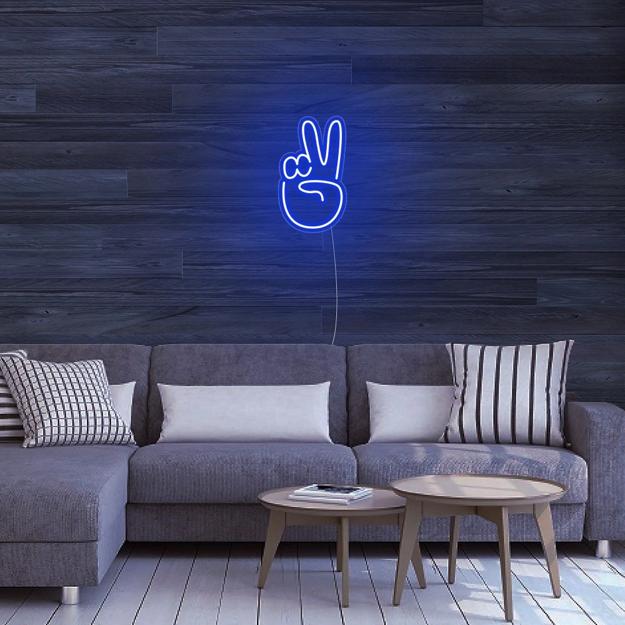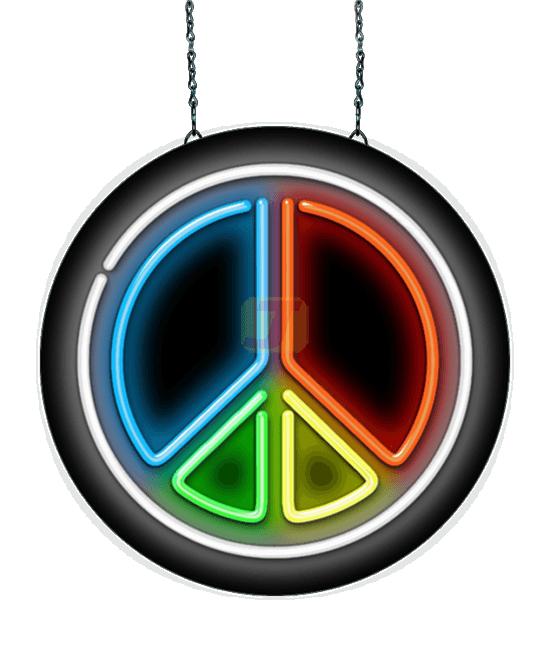 More from modern interiors

Bright home interiors and amazing views of the ocean make this beach house a dream place. Large windows, light, neutral room...
and enjoy free articles sent to your inbox