50 Elegant Bedroom Designs, Peaceful Blue Colors for Modern Room Decorating

Blue Room

Room Colors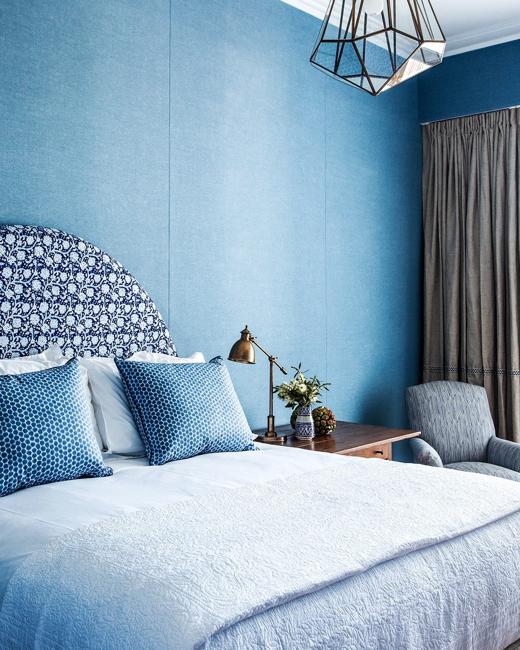 Monochromatic blue color tones, wall paint colors, pattern bed headboard idea, beautiful bedroom design
color matching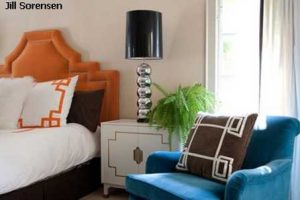 Blues are beautiful bedroom colors. Blues make perfect choices for modern bedroom designs, from light-blue and grayish pastels to rich and noble dark blue tones. Vibrant blue bedroom decorating ideas modernize room color schemes that can include many other modern hues. Blue color schemes are beautiful, elegant, and timelessly stylish options for spacious and small bedroom designs.
Blue works with many other colors. Plain white, off-white, and gray color tones blended with blue create classy color combinations that ask for warm accents in golden colors, yellow shades, or orange hues. Neutral color schemes and pastels look fabulous with blue colors. Blue wall paint, bedroom furniture, and room accessories in the peaceful tones of blue provide a stylish and modern look.
Here is the Lushome collection of fabulous blue bedroom designs showing how beautiful blue walls, bed headboards, and bedroom accessories can look. It is a great idea to combine warm hues with blue to create comfortable and balanced color schemes for bedroom designs. Also, white and light gray tones can add elegance and chic to blue bedroom colors turning the rooms into highly stylish, bright, and modern interiors.
Light-blue bedroom colors, calming bedroom designs
Blue room decorating, color symbolism, unpretentious decorating ideas
Blue color schemes enhancing relaxing bedroom designs
Blue bedroom colors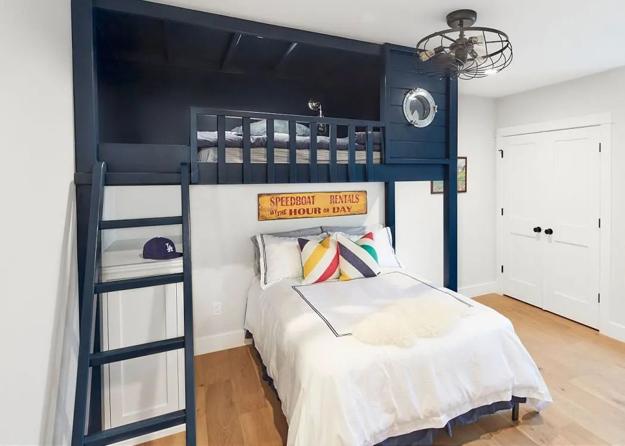 Blue wall paint colors
Modern grayish-blue and matching interior colors
Dark blue bedding sets, royal bedroom decorating ideas
Gorgeous blue color tones for modern interior design
Blue colors are perfect for creating a dramatic accent wall. The striking interior design asks for intense hues, such as deep turquoise, rich azure, sea blue, ink blue, or royal blue. If you feature light blue color tones in other bedroom elements, vibrant and deep blue hues in accents go a long way to create attractive monochromatic color schemes.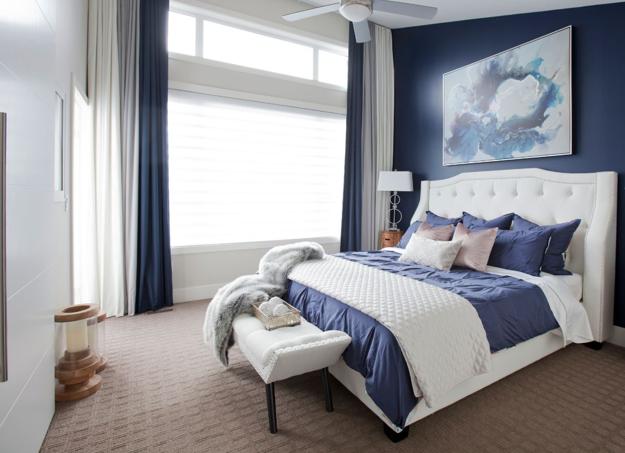 Decoration patterns
Blue patterns are a perfect way to design impressive bedrooms. Plain walls with artworks or patterned bedding fabrics beautifully incorporate blue colors into bedroom designs assign depth and style. Blue upholstery fabrics and modern wallpaper in multiple tones of blue create perfect accents that draw attention and add interest to bedroom decorating.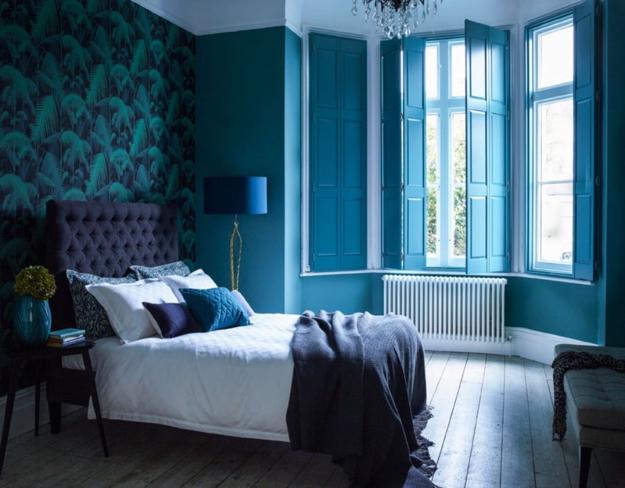 Decorative accessories
If you enjoy neutral color schemes, in this case, leave blue for accents. Paint an accent wall blue color and incorporate more blue details into your bedroom design. Wall art, bedding sets, decorative pillows, planters, window curtains, floor rugs, and lampshades are fabulous for accentuating neutral bedroom colors.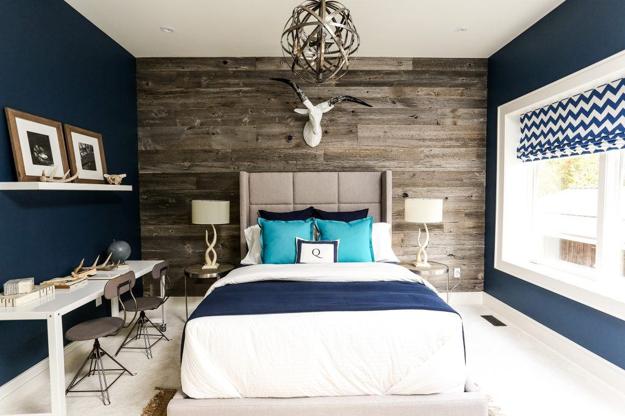 Monochromatic color schemes
Monochromatic color schemes and neutral color combinations with blues create unique bedrooms featuring a stylish look. Various undertones and intensity in blue color are fantastic decorating ideas that add depth and sophistication to modern bedrooms.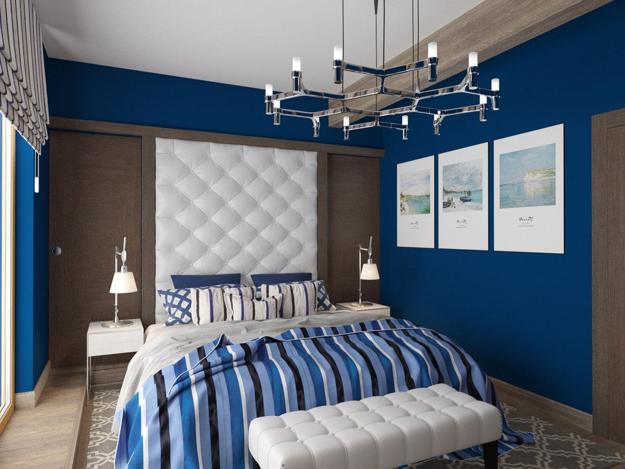 Check out the blue painting ideas and room designs in blue, get inspired to transform your bedroom designs with gorgeous blues.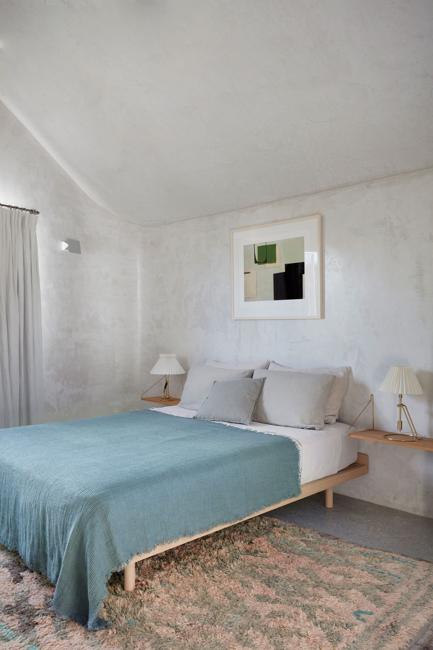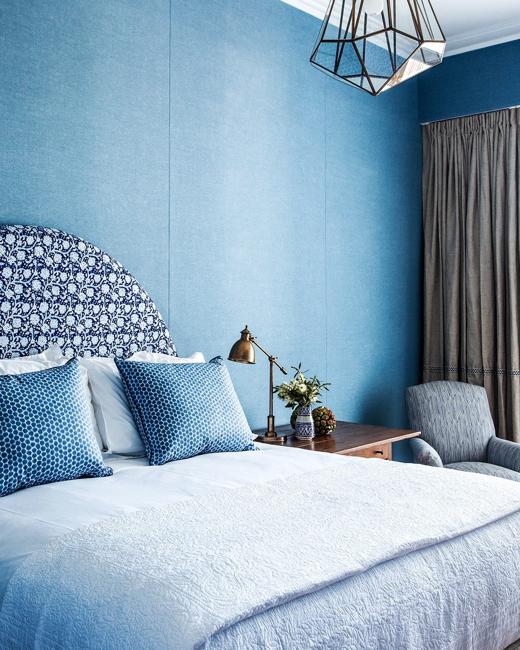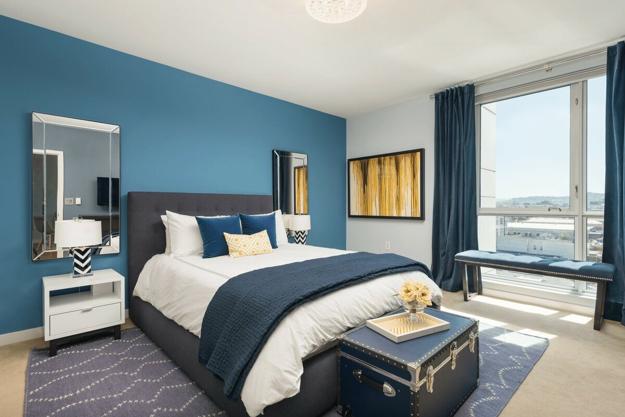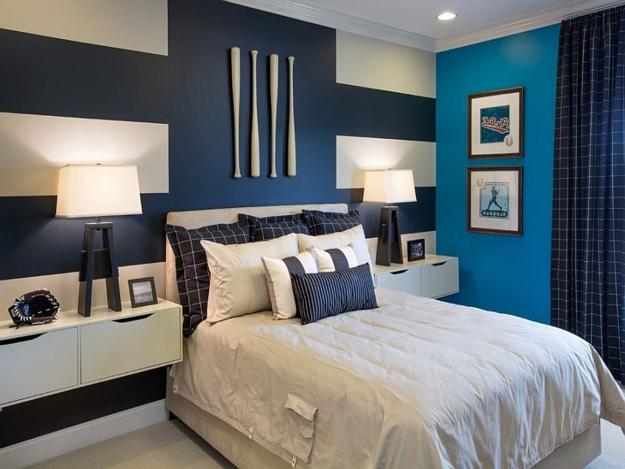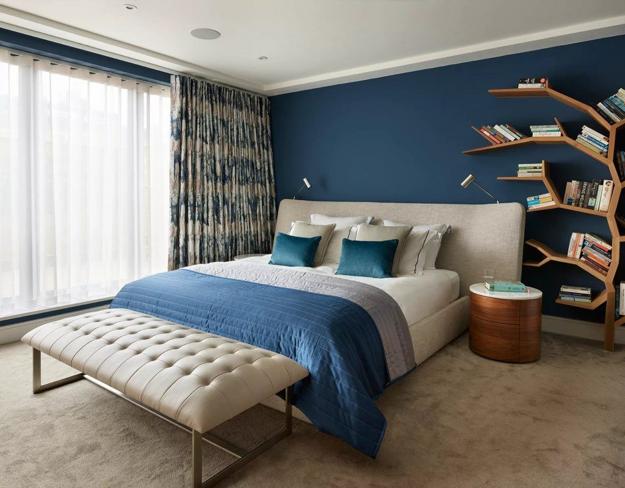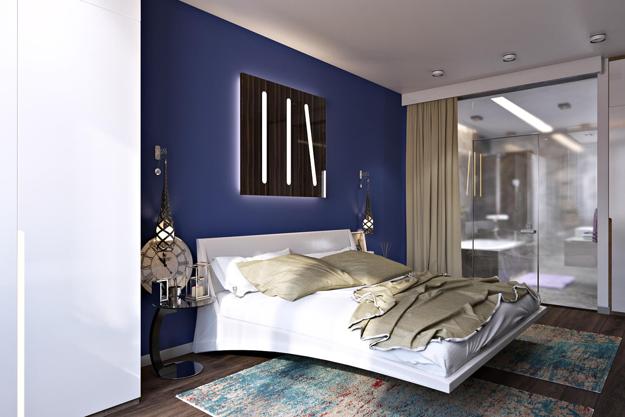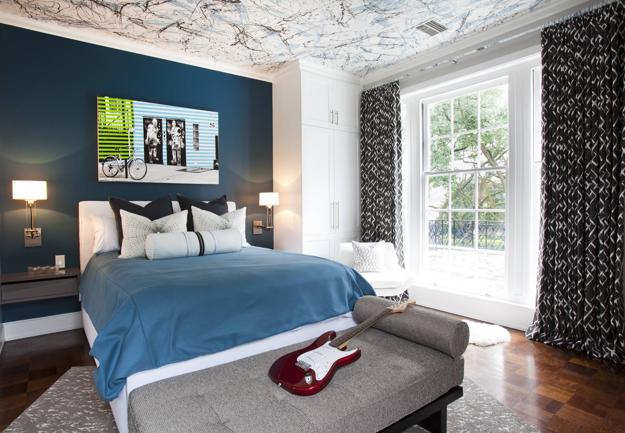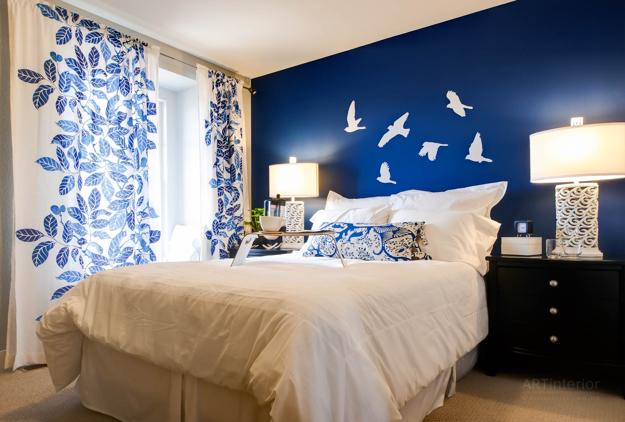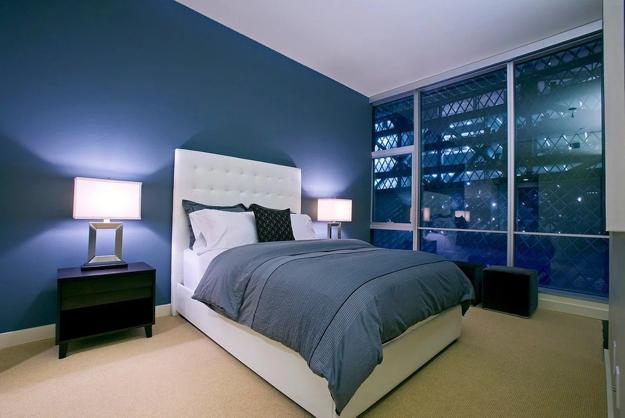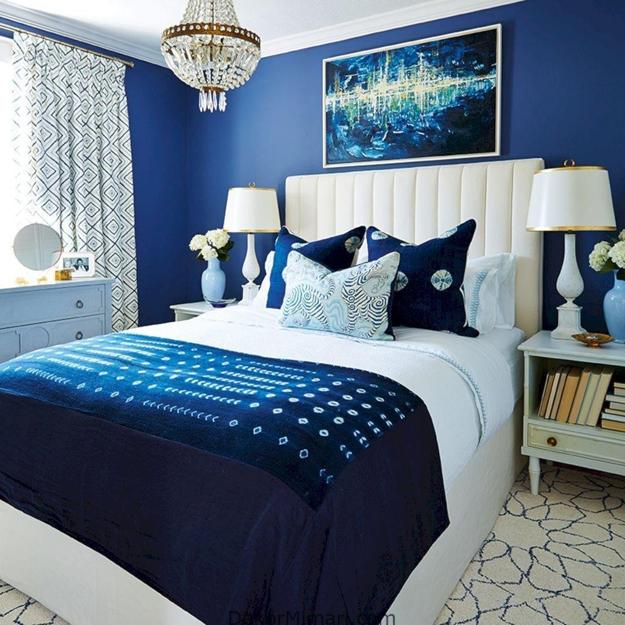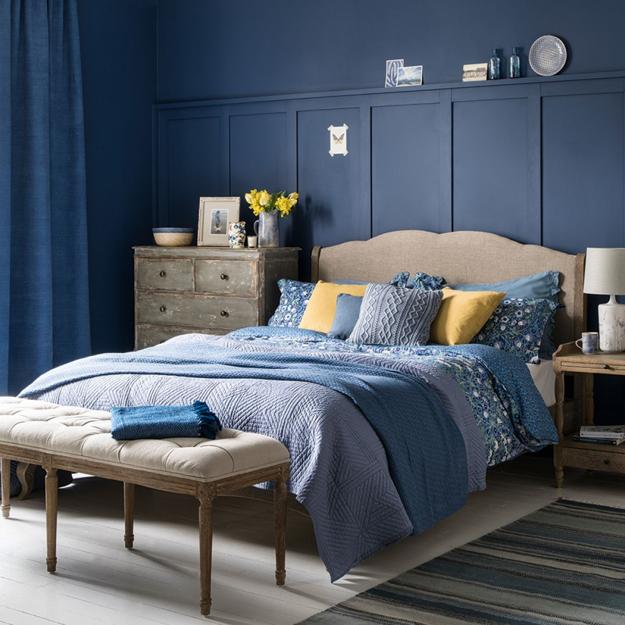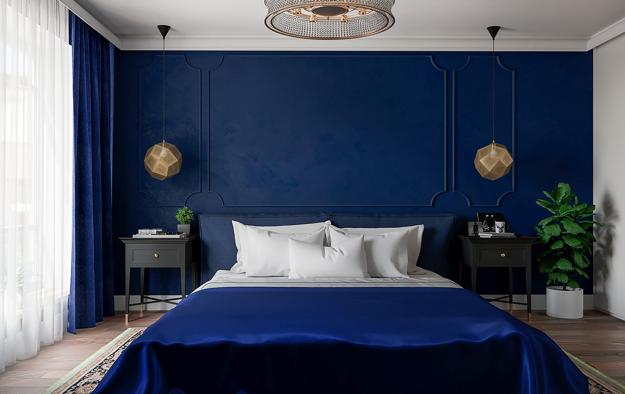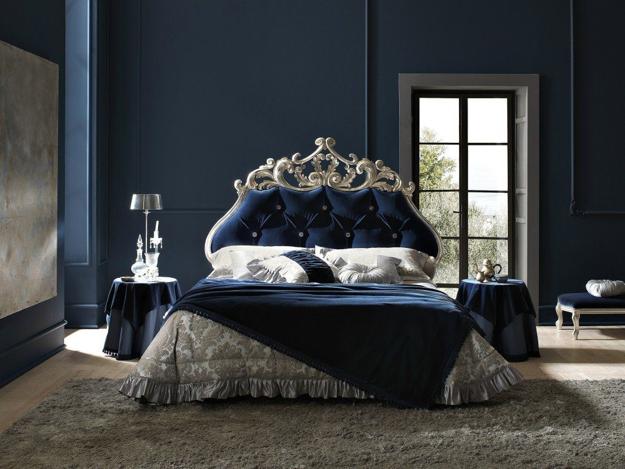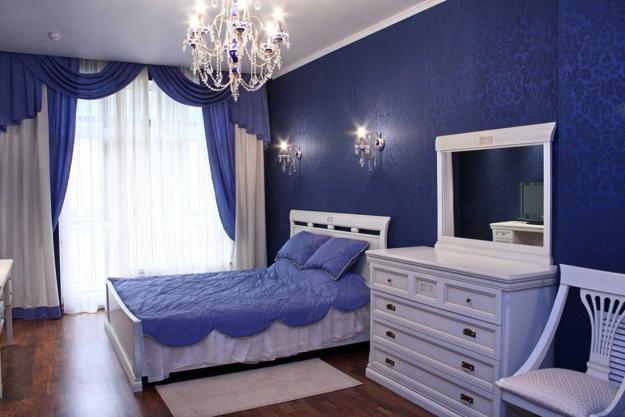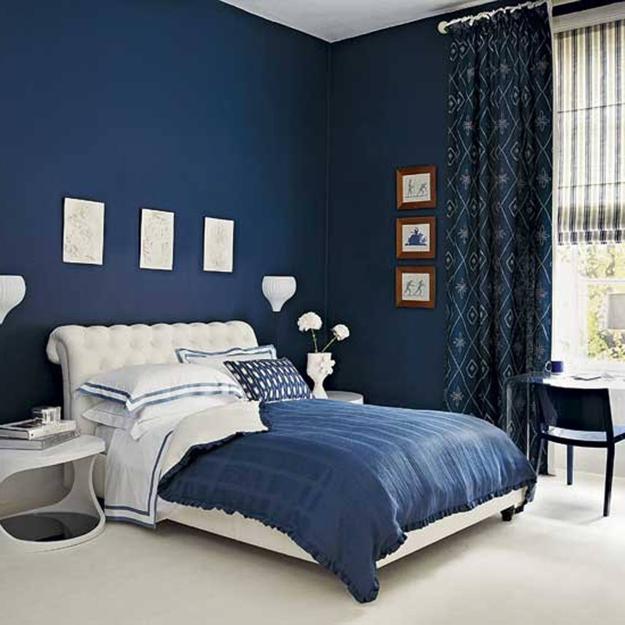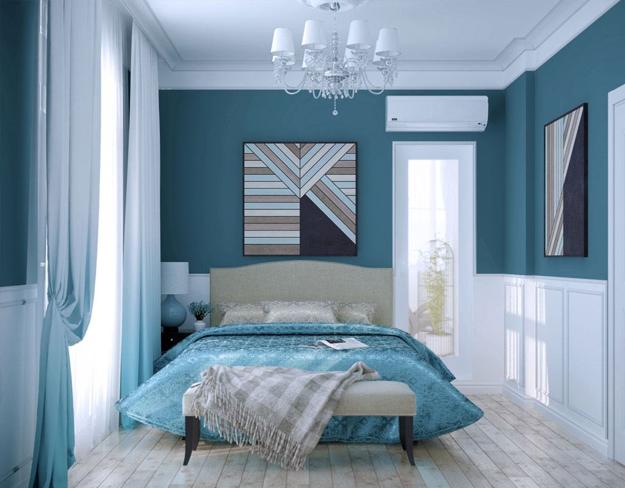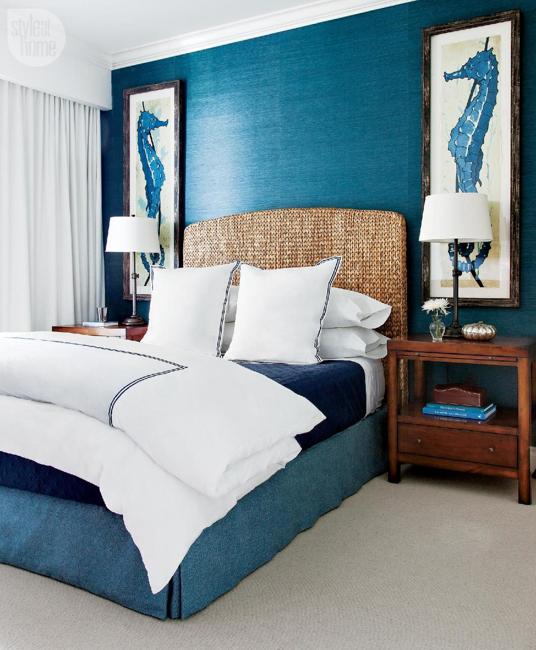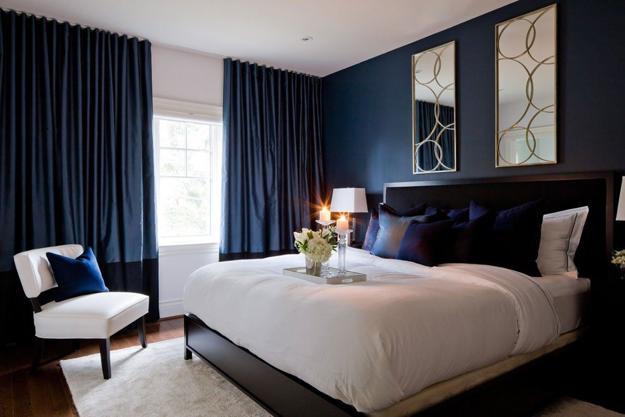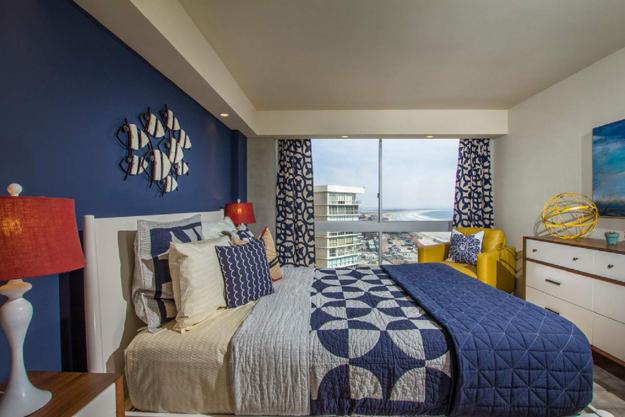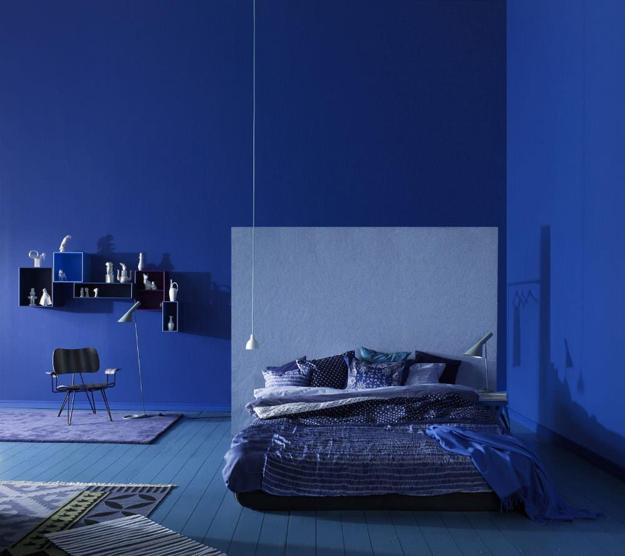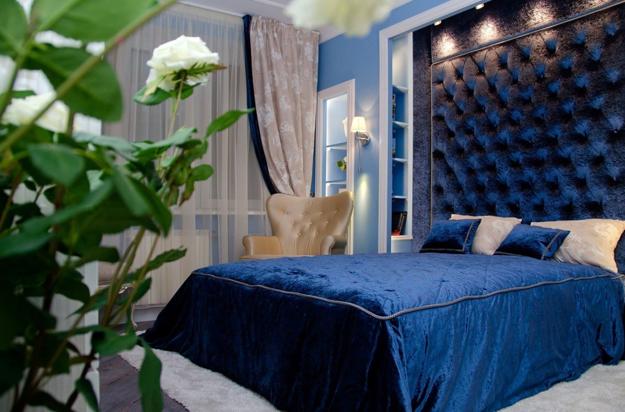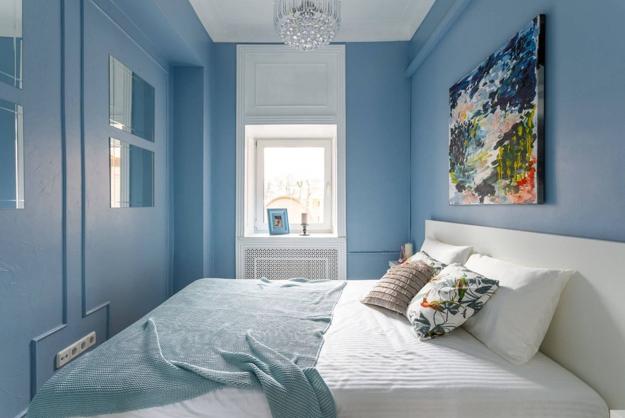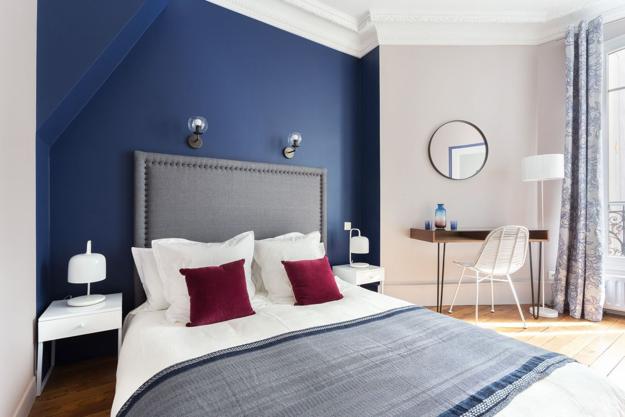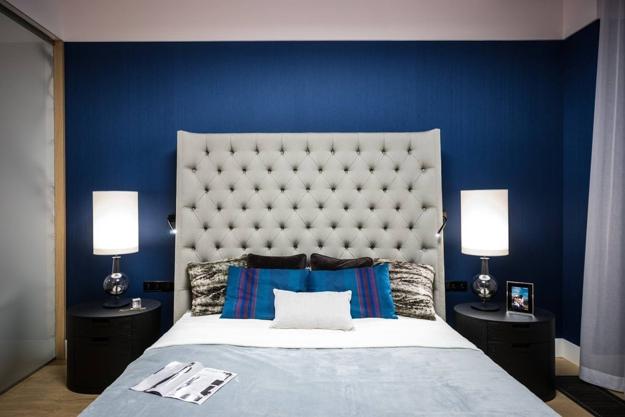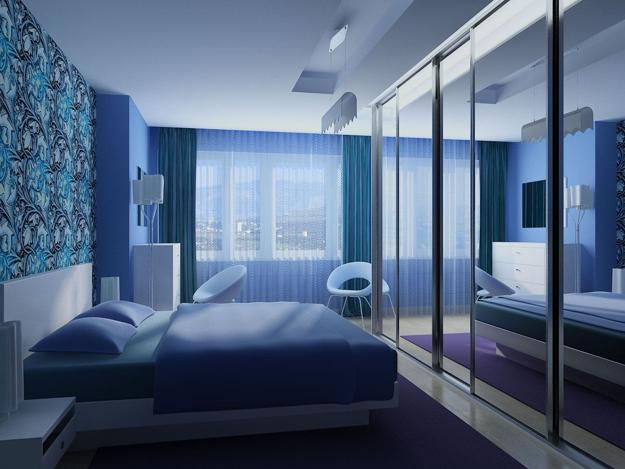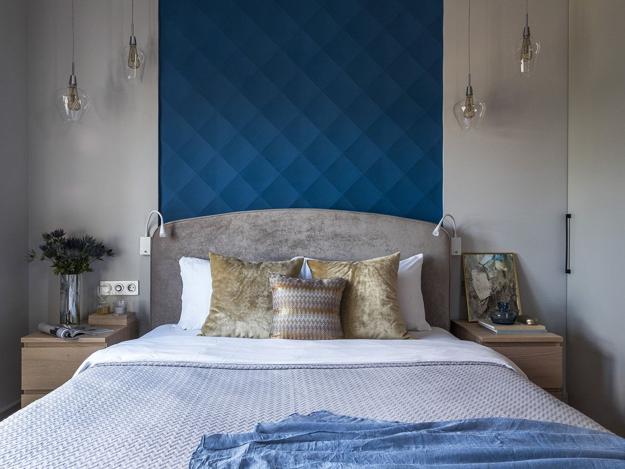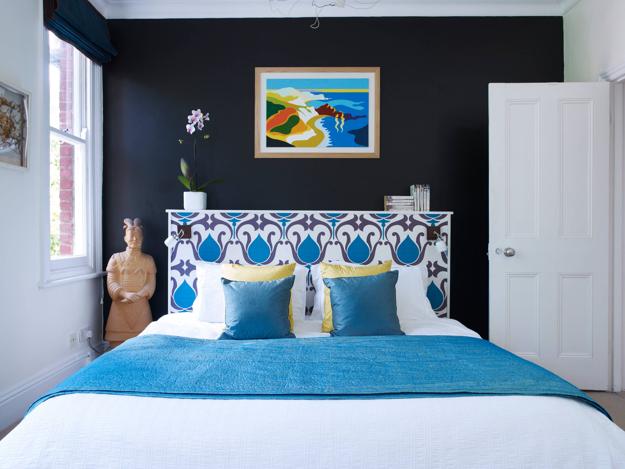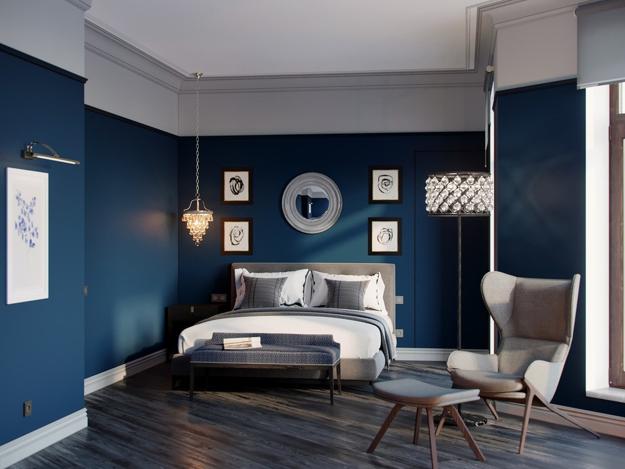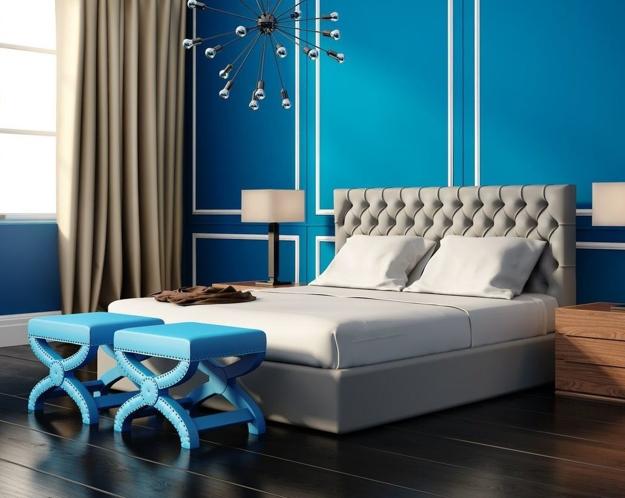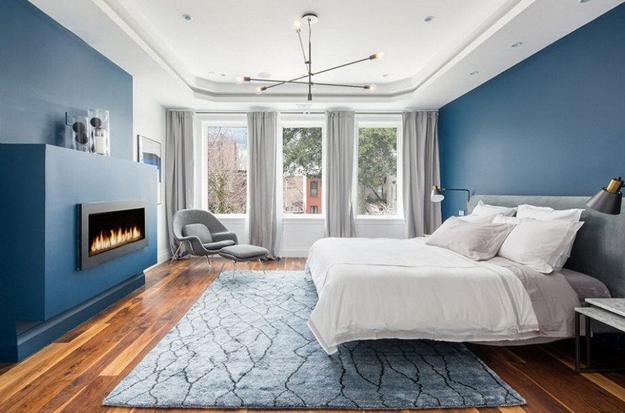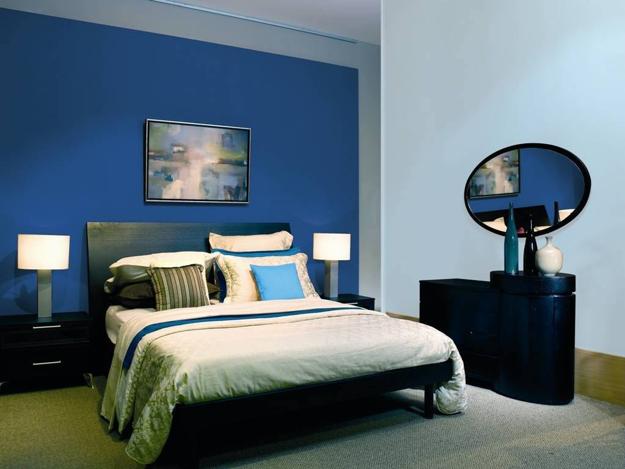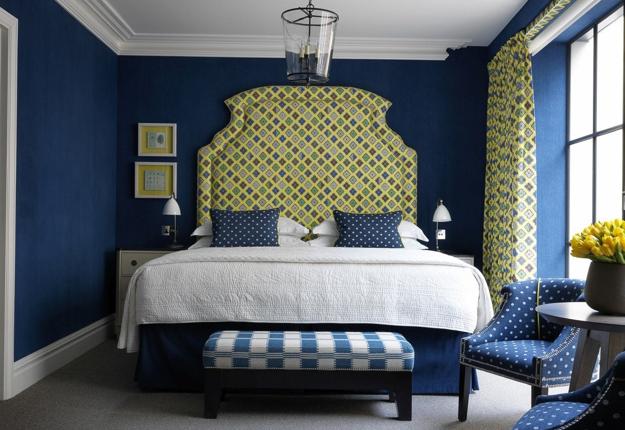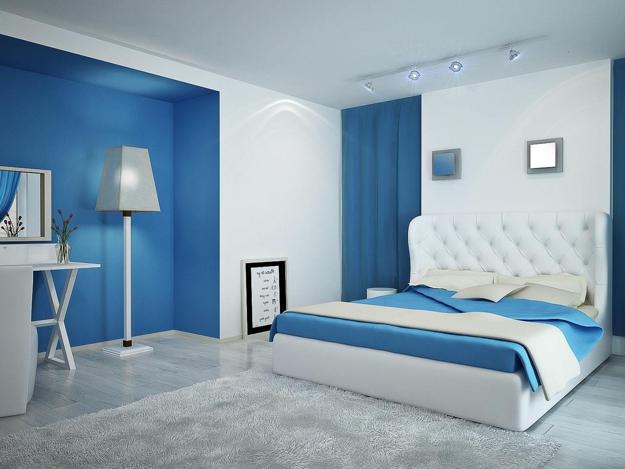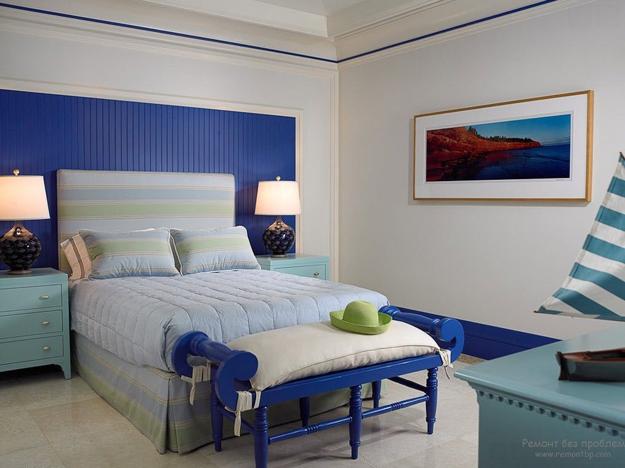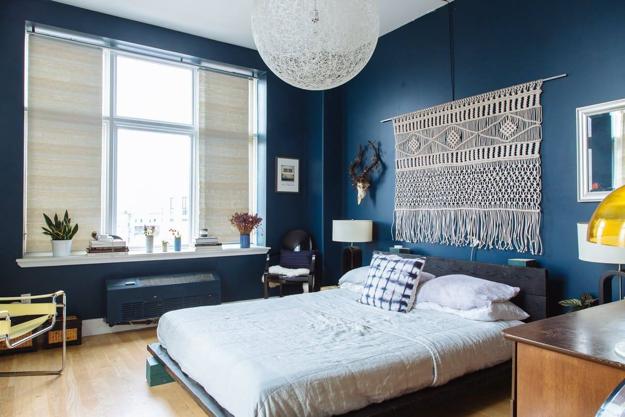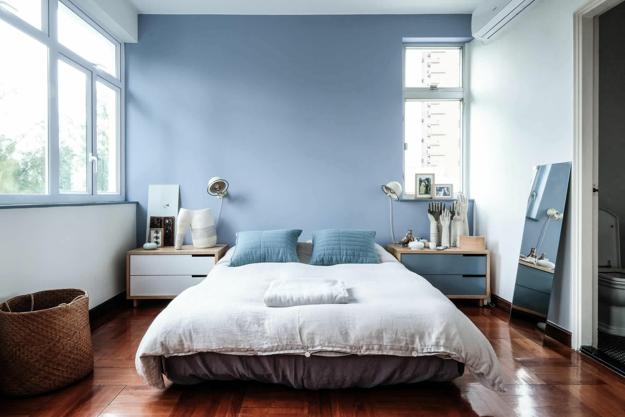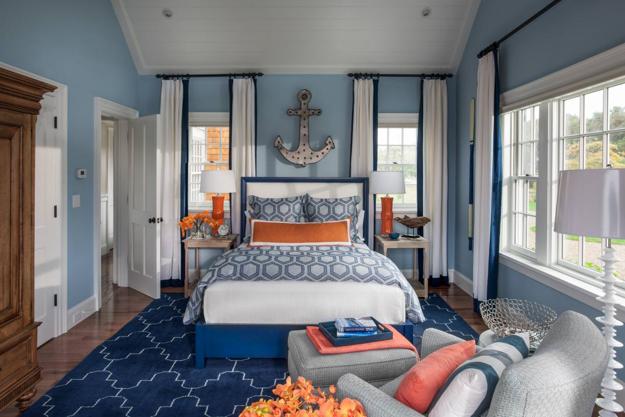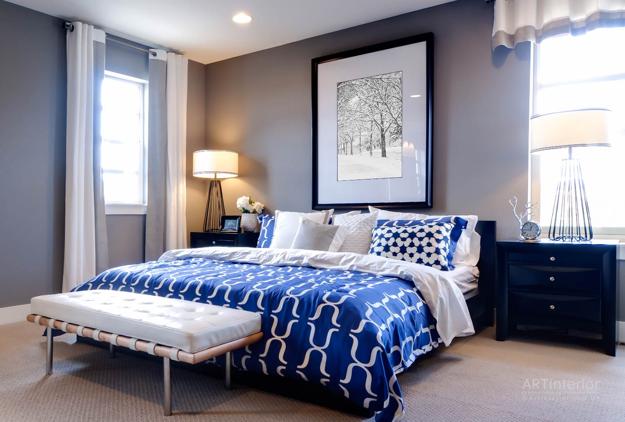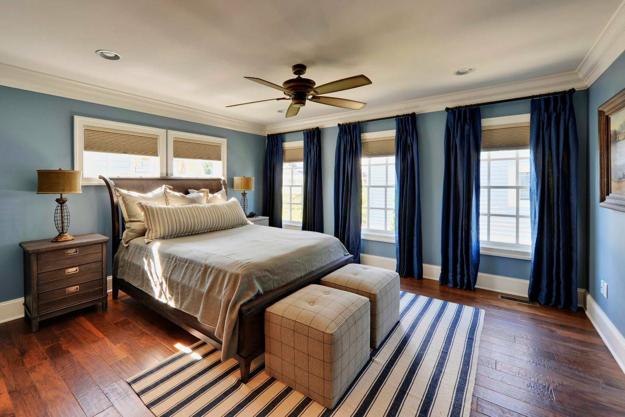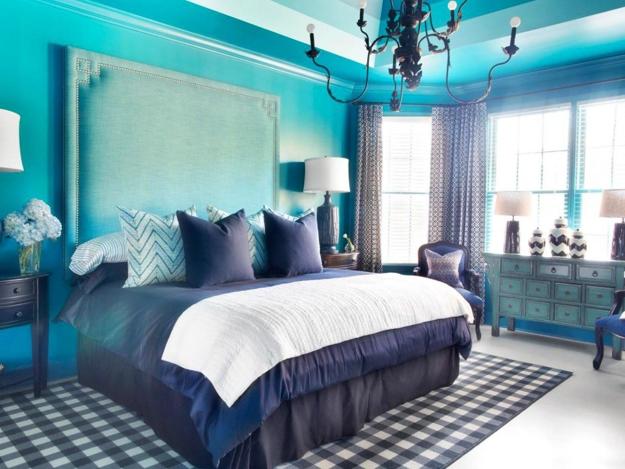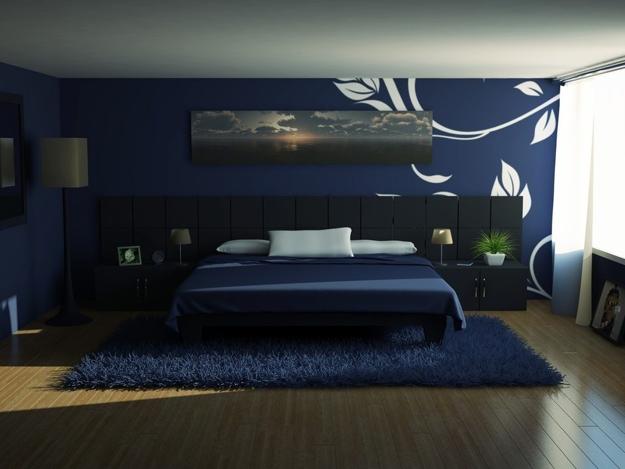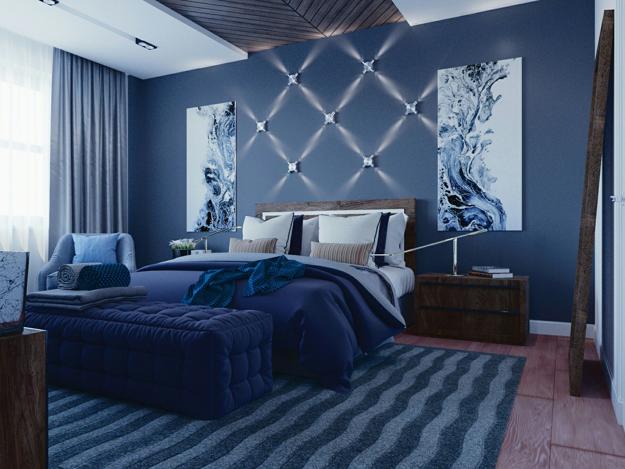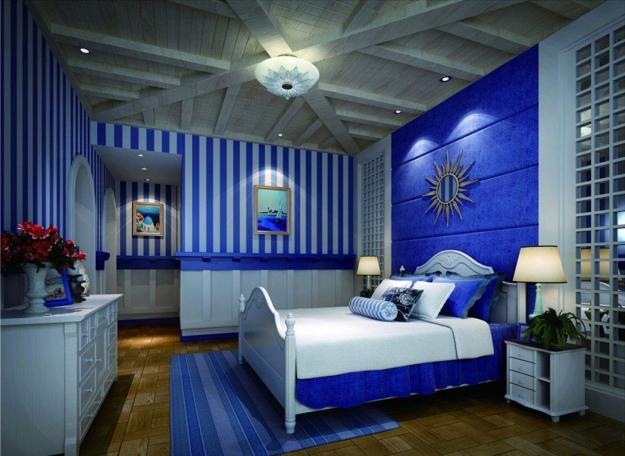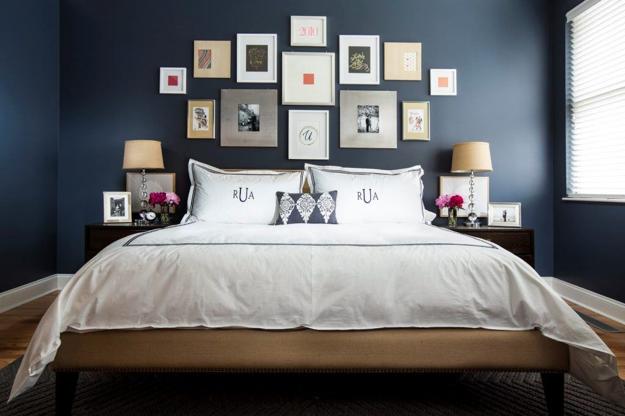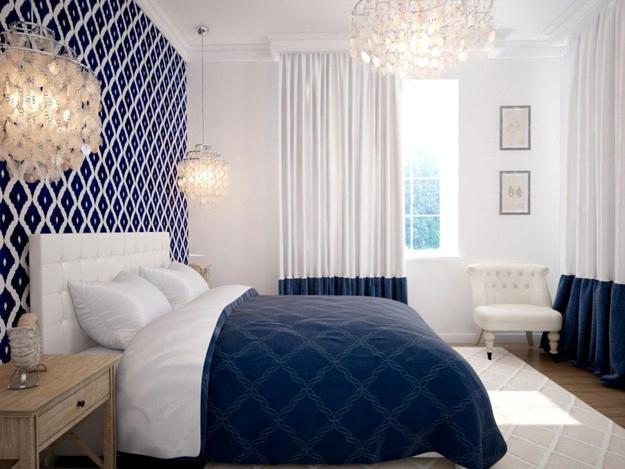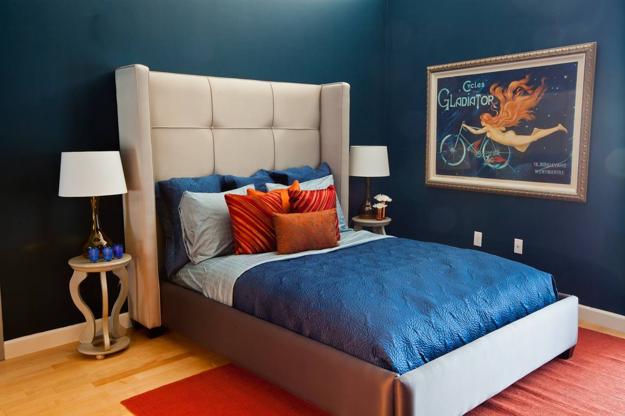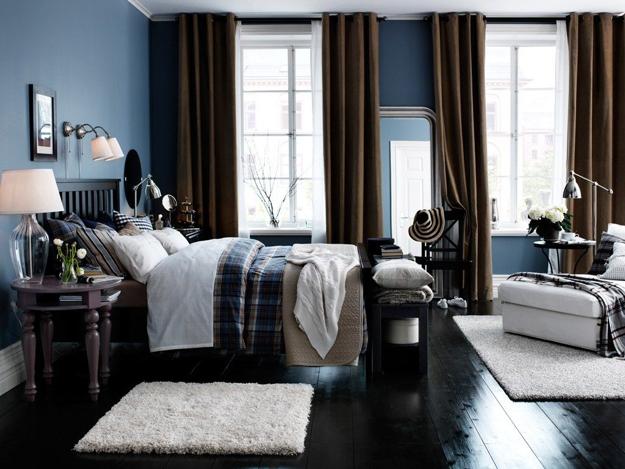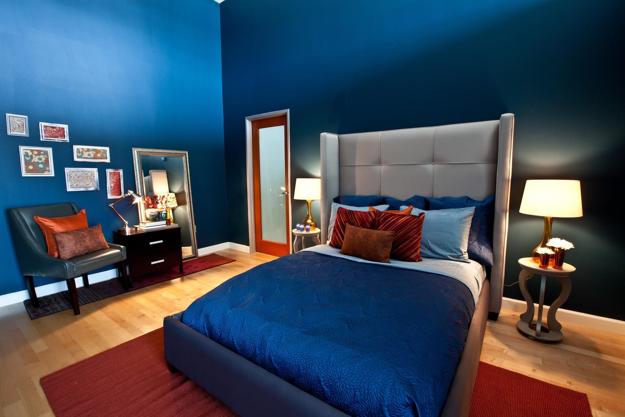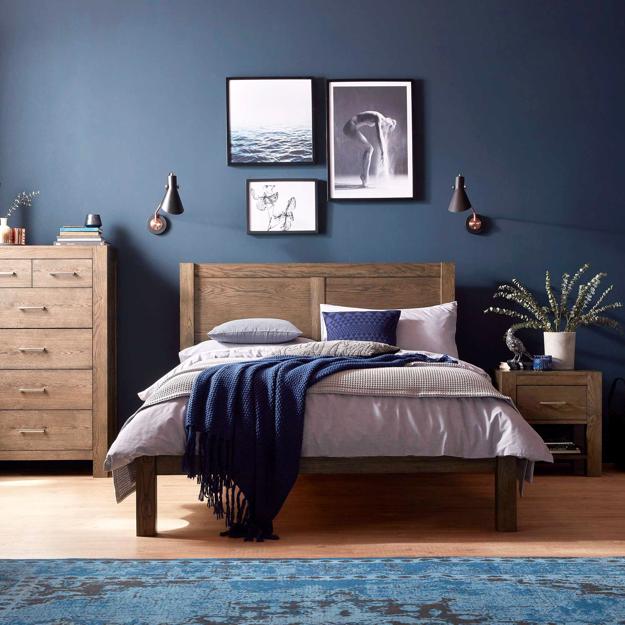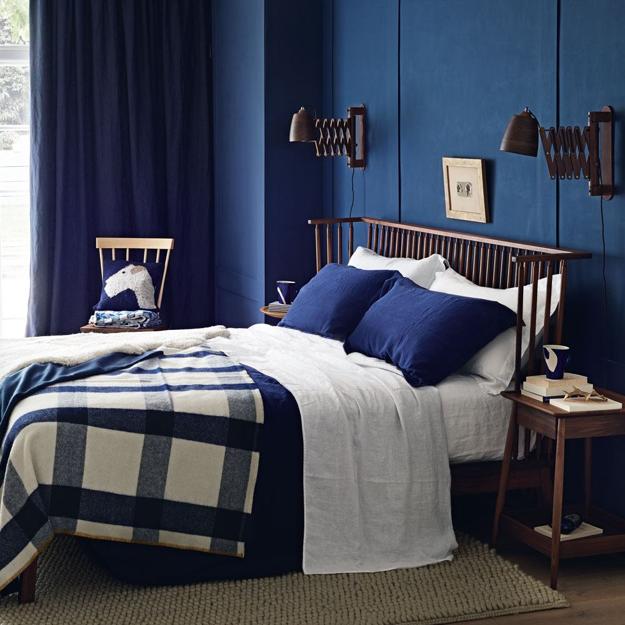 More from bedroom decorating ideas

Modern bedroom designs look elegant and relaxing when blending gray color tones and various textures with white decorating or vibrant accents....
and enjoy free articles sent to your inbox