Light Blue Bedroom Colors, 22 Calming Bedroom Decorating Ideas

Bedroom Designs

Blue Room

Decorating Ideas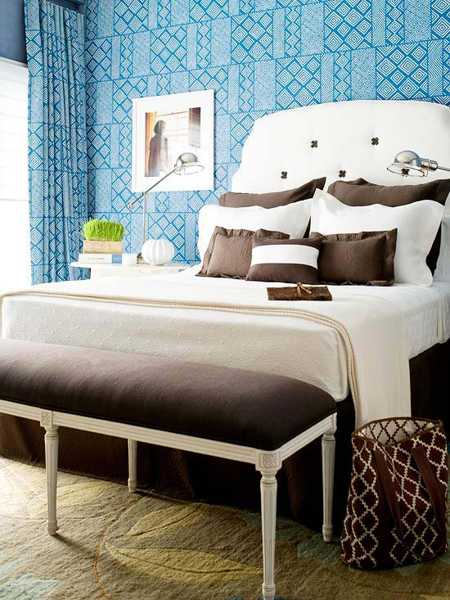 interior paint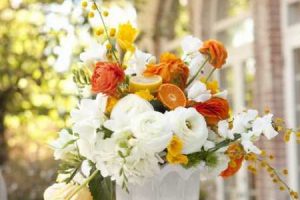 Light blue bedroom decorating ideas include blue interior paint for walls or ceiling and bedroom furniture, blue bedroom decor items, textile and decorative fabrics, blue bedroom wallpaper and blue lighting fixtures, painted in light blue color or featuring light blue lamp shades.
Light blue interior paint and home furnishings create intimate bedroom designs that feel tranquil and peaceful. Interior decorating color scheme is an important element of bedroom designs, that sets the mood and define room decorating ideas.
Light blue bedroom colors feel calming and breezy. Light blue paint for walls and bedroom furniture, light blue bedding, curtains, floor rug or lamp shades in light blue colors are inexpensive ways to create fresh and cozy bedroom designs. Light blue bedroom decor is an ideal color choice, especially for small bedroom designs.
Light blue bedroom decor ideas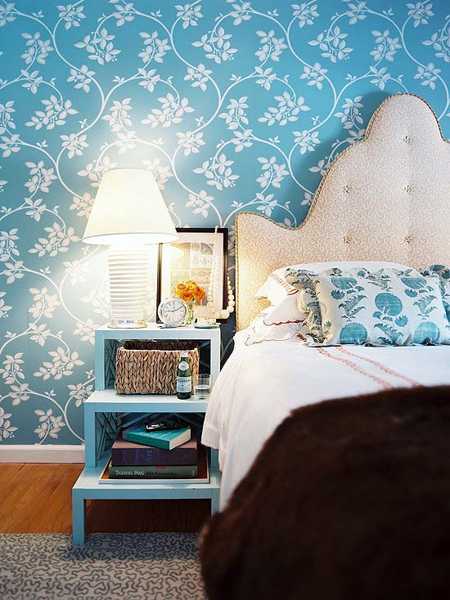 Blue color psychology
Light shades of blue color are beautiful and spacious. Light blue color is positive and creates a pleasant calming effect. Light blue tones help focus thoughts. Light blue bedroom decorating ideas are associated with the sense of freedom, infinity and ease.
Light blue bedroom decorating ideas are visually pleasing and fight any aggression and irritability. Gorgeous light tones remind of the beauty of the sea and sunny sky, symbolizing the freshness, peace and confidence.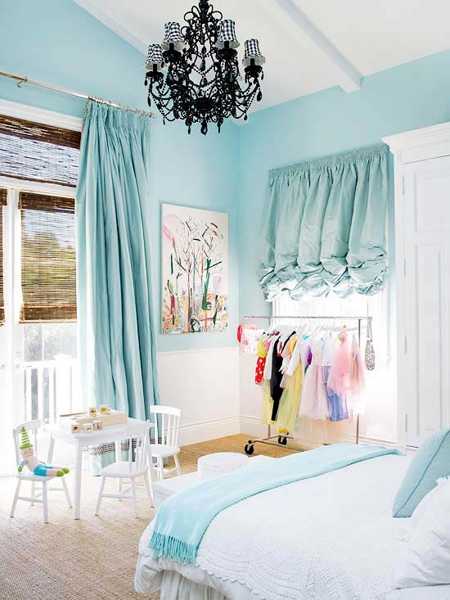 Since ancient times, people have being using light blue color shades for helping fight insomnia, impotence and frigidity. It is believes that light blue bedroom designs can normalize blood pressure, decrease body temperature and calm the nervous system.
Light blue-green color schemes, modern bedroom colors
Decorating interior in sky blue for spacious look
Tender and attractive, light blue bedroom decorating ideas are excellent for kids and adults who get too excited and tired easily. Light blue bedroom decor evokes a sense of well-being, calm and inspire confidence, improving overall health.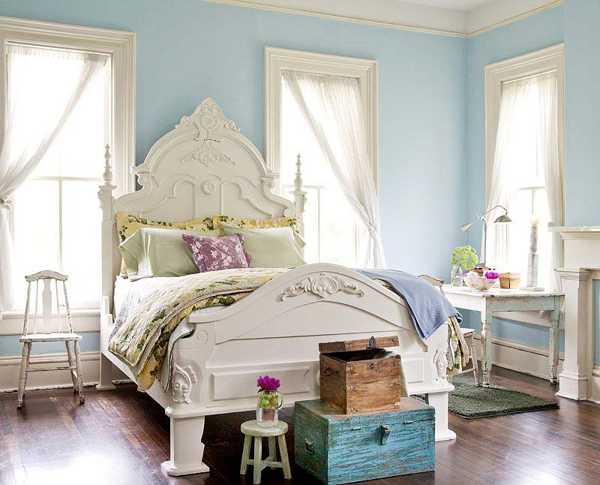 Blue bedroom decorating ideas that include other colors look balanced and interesting. White and gray, beige and brown colors, included in blue interior decorating scheme, make bedroom designs feel very comfortable and inviting.
Blue room color symbolism and unpretentious decorating ideas
Kids bedroom ideas for two, pink and blue color schemes
Red color accents and green or turquoise details, optimistic orange, light pink and purple colors or pale yellow color tones, used in moderation, are great choices for adding more interest and character to calm and peaceful blue bedroom decor and create warmer and brighter bedroom designs.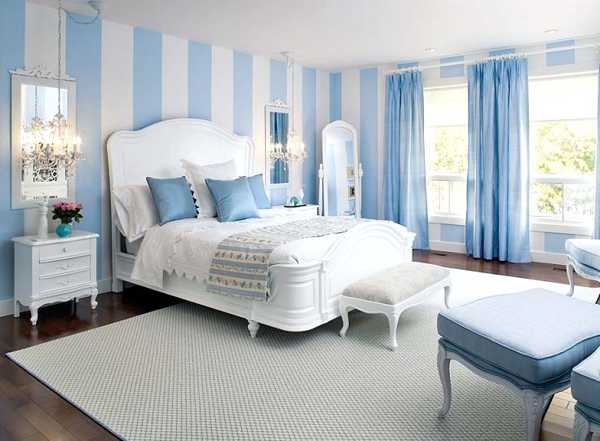 Modern house design in Japanese style celebrates the functionality and elegance of minimalism. Airy, bright rooms look inviting and comfortable. Natural...
and enjoy free articles sent to your inbox