Multiple Holiday Tree Arrangements, Modern Christmas Decor Trends

Decorating Ideas

Holiday Decor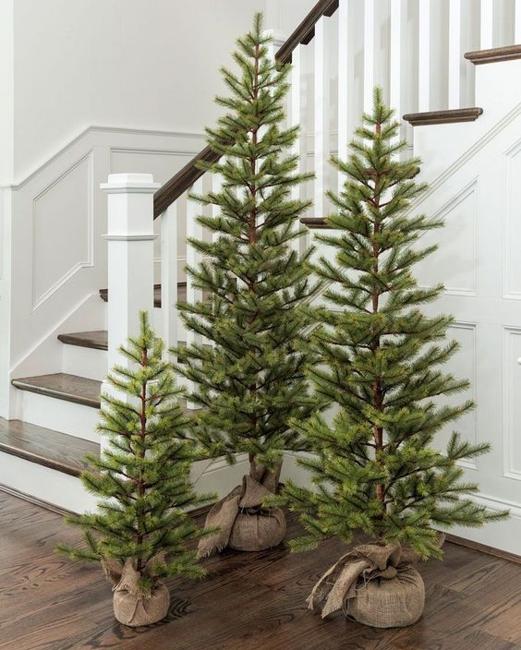 Christmas trees in burlap bags
christmas tree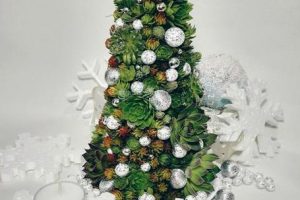 Tree or more holiday trees create chic displays in a winter fairy tale style. Faux snow, lights, and ornaments in neutral colors look elegant and contemporary. A cluster of real Christmas trees decorated with mini lights makes the room appear festive and bright while blending a natural, fresh vibe into beautiful winter decorating. A trio of flocked trees add a magical touch to Christmas decorating, and several trees create a winter forest-like atmosphere in the room.
A trio of Christmas trees with lights and shiny, metallic ornaments produces a fantastic effect blending chic into winter decorating. Placed in wicker basket, burlap bags, or tin buckets, trees look contemporary and beautiful. Undecorated Christmas trees add a natural, rustic touch to holiday decor. Tabletop, miniature Christmas trees bring an artistic atmosphere into the room.
Double Beauty trends in decorating for Christmas
Oversized Christmas tree decorations, modern decor trends
Pink Christmas trees, color trends in decorating for winter holidays
Charming trios of Christmas trees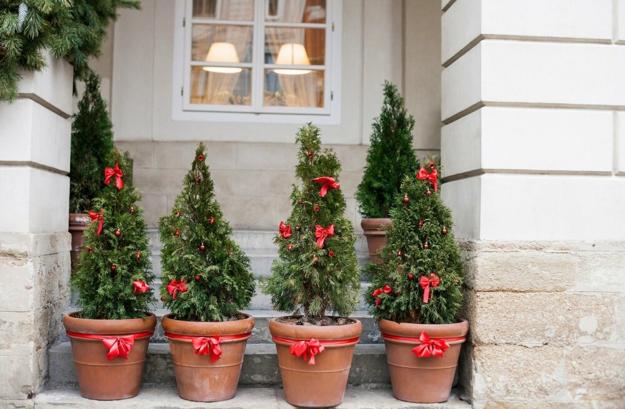 You can mix small and large holiday trees or use a mirror to reflect the stunning beauty. You can mix real and artificial holiday trees and spice up the room with Christmas tree images.
Alternative Christmas tree designs recycling wood and paper
Original, cheap ideas for alternative Christmas decorating
Festive fireplace mantels, Christmas garlands with lights
You can create a winter wonderland setting in your living room, hallway, entryway, or on your porch. Christmas lights on flocked holiday tres brighten up space and make your holiday decor look very lovely, inviting, and stylish. You can add ribbons, pine cones, handmade Christmas garlands, dried fruits to your Christmas tree decorating. Rustic holiday tree ornaments and classic Christmas tree decorations, like bells, balls, snowflakes, are excellent for spectacular and charming multiple tree displays.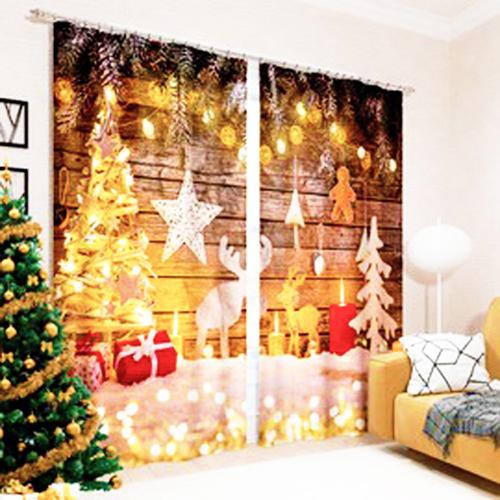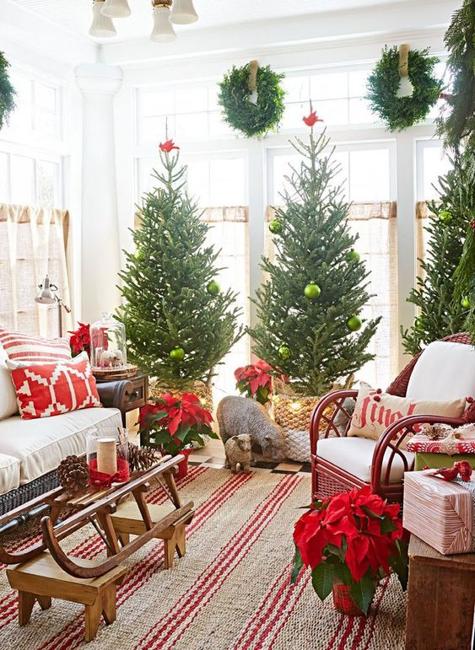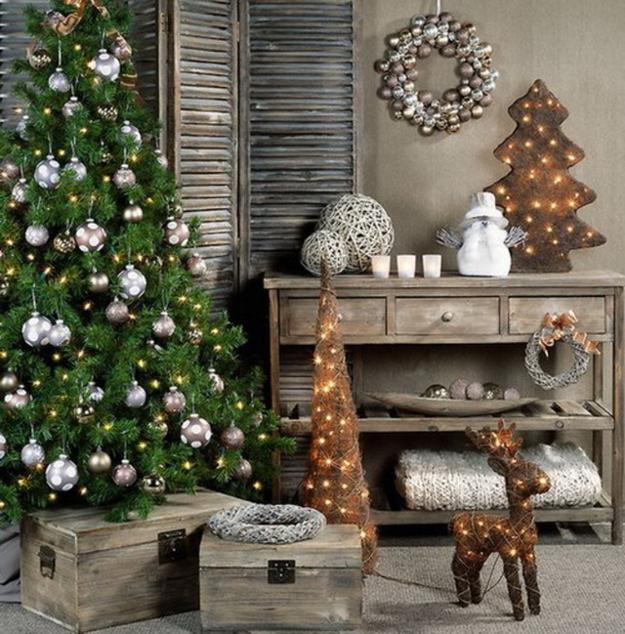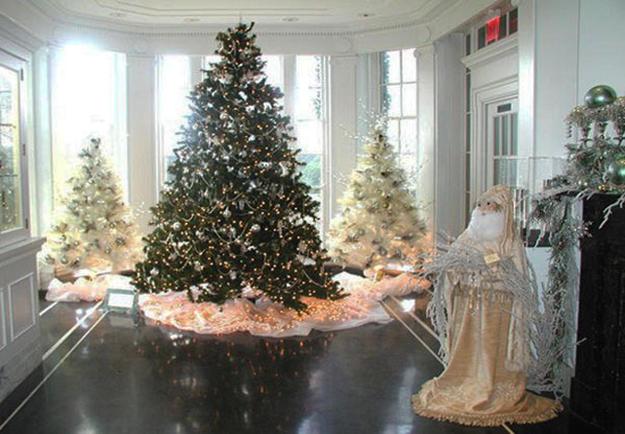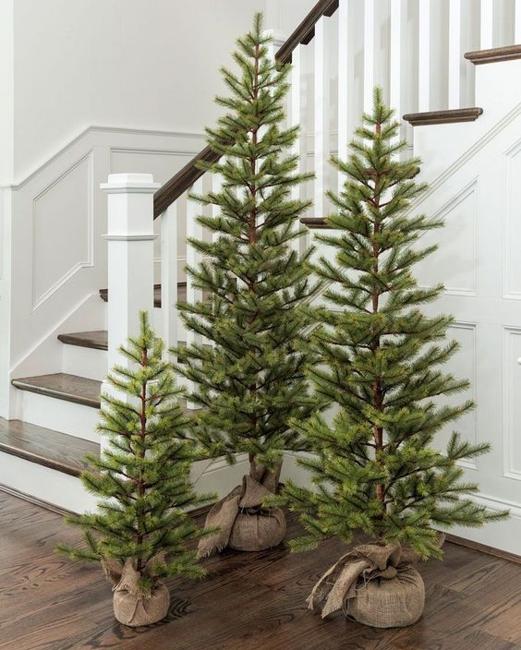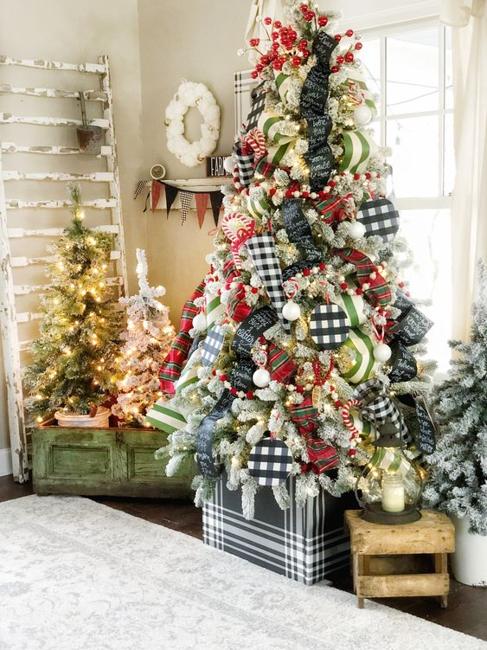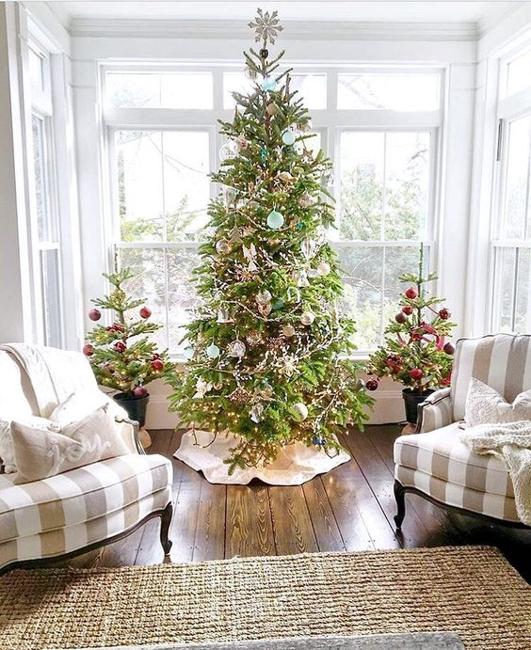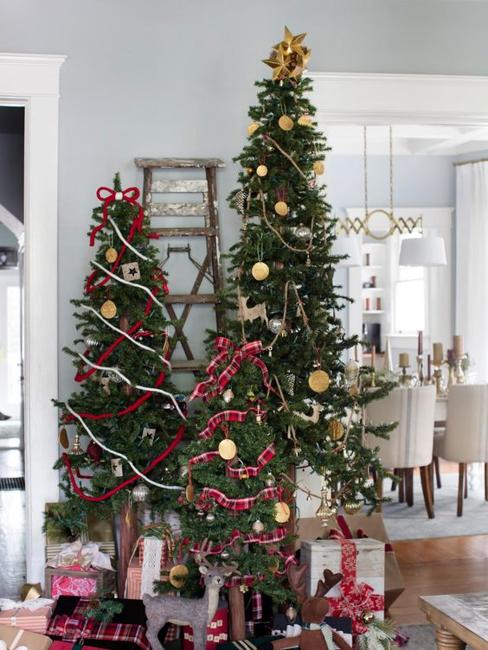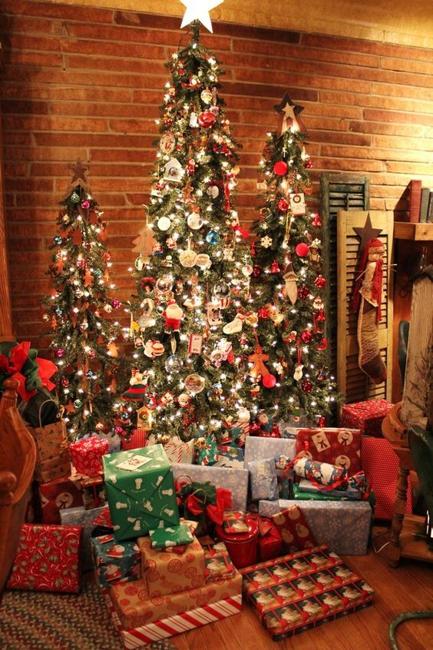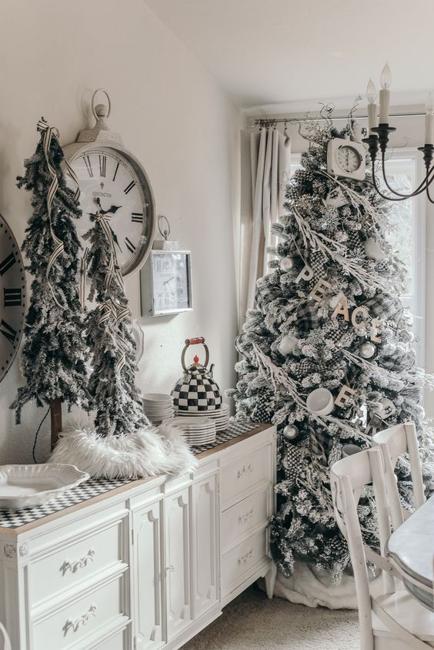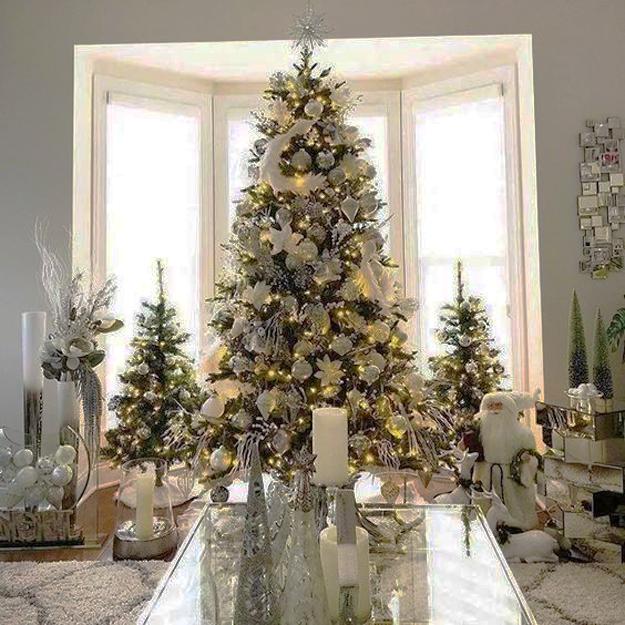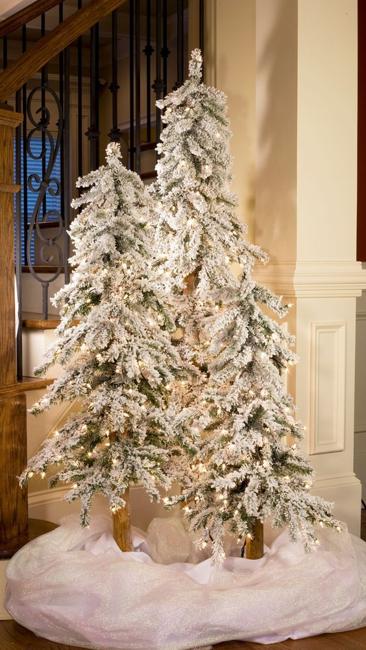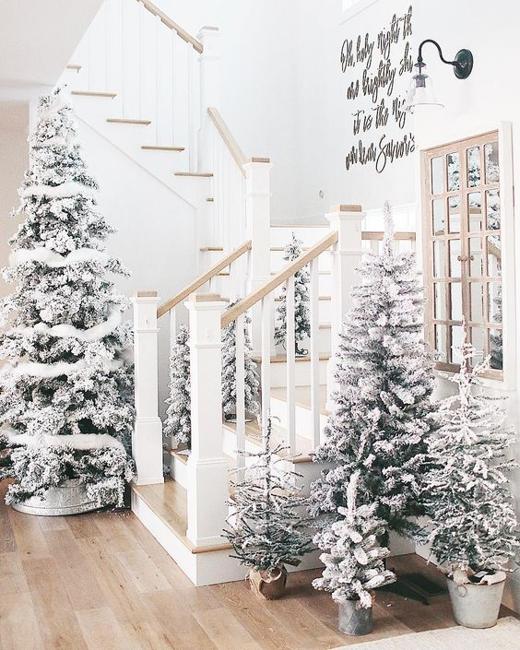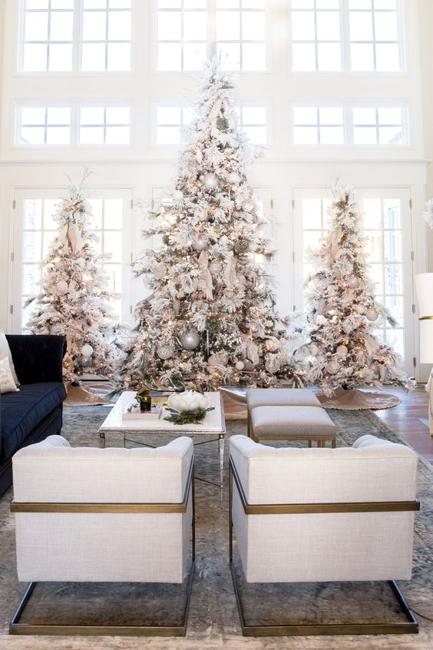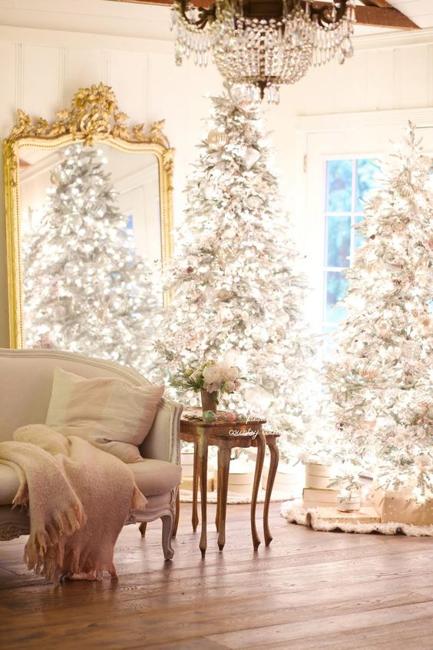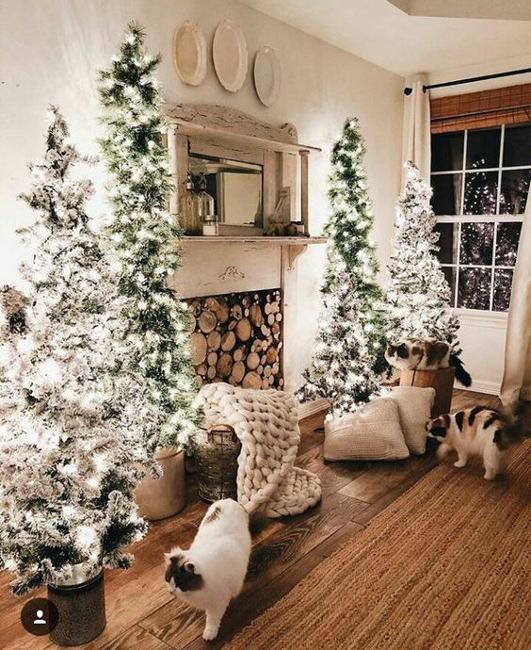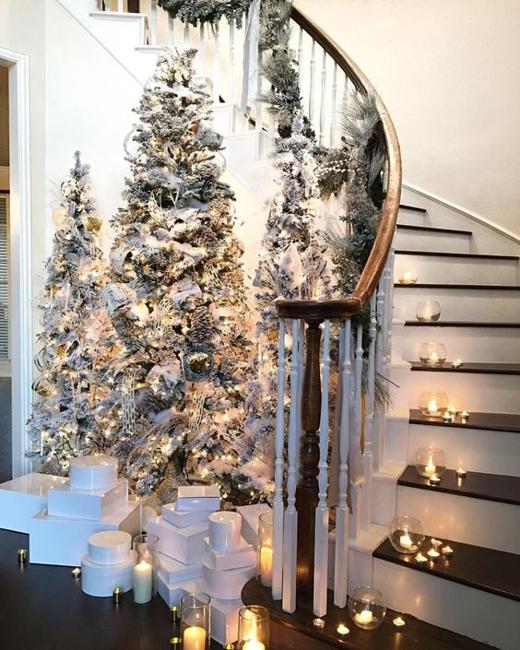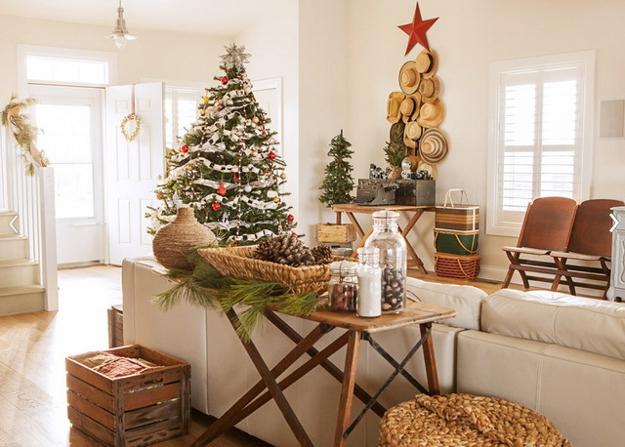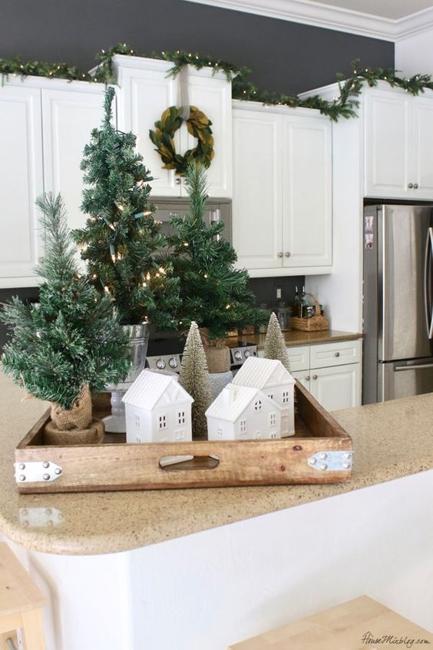 Remodeling bathroom interiors is an essential part of creating a modern home. A beautiful, functional, well-planed, and modern bathroom design affects...
and enjoy free articles sent to your inbox