Modern Wallpaper Combinations for Interior Decorating with Flowers and 3d Damask Patterns
---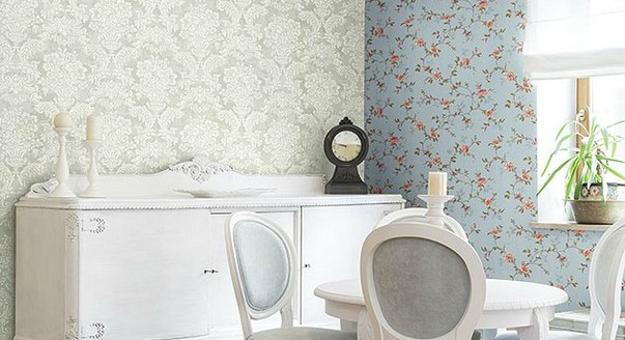 Modern interior design with beautiful wallpapers in various colors
Floral wallpapers and 3d damask patterns are beautiful trends in home decorating that create fresh and stylish rooms. Interior design magazines these days demonstrate gorgeous room decorating ideas that mix floral wallpapers and 3d damask patterns with stripes or traditionally painted walls, reinventing classic wall decor and decoration patterns.
Modern interior decorating with flowers and damask patterns is about the layering of texture with beautiful wallpapers, enhancing home interiors with pleasant color combinations and replacing the painted walls with classy, elegant and modern wallpaper patterns that add depth to interior design and have the potential to stay. Lushome shares a few ideas of modern wallpaper designs, colors and patterns combinations for interior decorating.
Modern wallpaper patterns, including floral designs and 3d damask prints are a revival of classic interior design and decorating ideas. Eccentric and elegant, beautiful wallpapers demonstrate hand-printed designs and create charming, unique and luxurious rooms with contemporary wallpapers that feature classic patterns.
Modern wallpaper patterns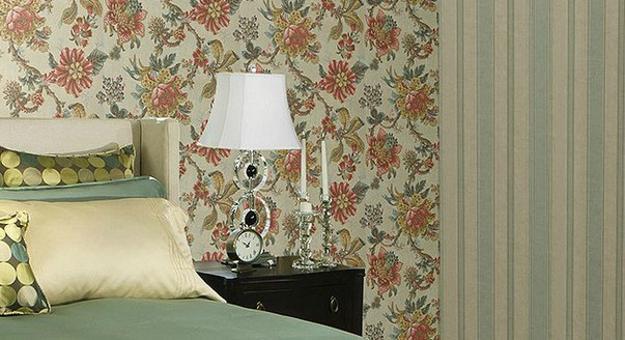 Beautiful wallpapers with floral designs and 3d damask pattens offer great color combinations that mix tender pinks, lemon yellows, deep greens, vivid oranges, turquoise and purple colors with metallic silvers and gold, creating perfectly matching interior design and wall decor with flamboyant personality.
New wallpaper collections from Windermere are inspired by the designs from the archives of the 1800s. Classic decoration patterns are adapted to modern interior design and decorating in unique vintage style. Floral damask patterns acquire 3d textures through corrugated background , glitter and shadows, creative mixes of decoration patterns and colors, adding depth and stunning look to modern wall decoration.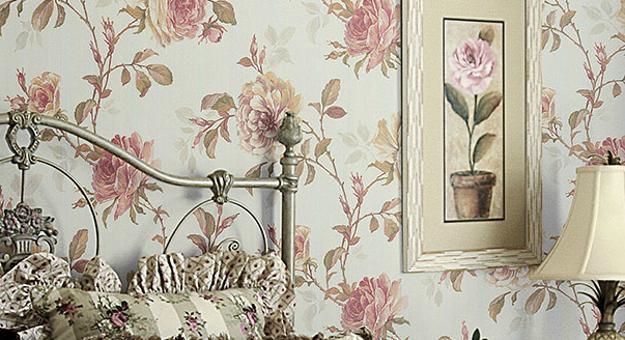 Classic English garden roses, lilies and tropical flowers create spectacular backgrounds and imitate woven fabrics, adding chic to modern interior design and decorating. Garden flowers and beautiful wallpapers with delicate medallions and diverse stripes are excellent for creating classy feel and elegant look.
Modern interior design trends in wall coverings challenging traditional wall decor ideas
Modern interior design with lincrusta offering versatile wall decor and painting ideas
New wallpaper collections from Smith & Fellows, the British brand with a half-century history, offer non-woven wall coverings in vintage style. Charming modern wallpaper patterns are also based on classy historical prints created with different printing technology. Beautiful wallpapers recreate ancient techniques of drawings using water based inks and bring unique vintage style into modern interior design and wall decor.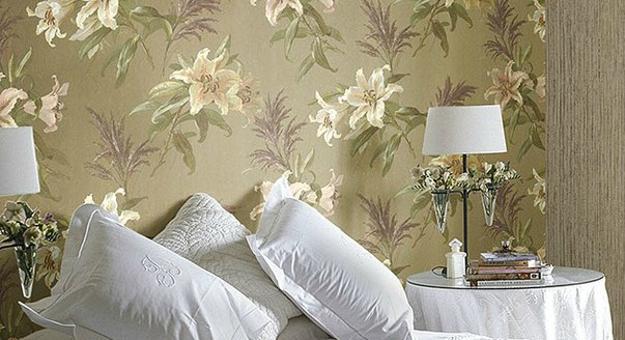 Adding modern wallpaper to your interior decorating is a great way to create unique atmosphere in a room, often all it takes is one wall with interesting floral designs or vivid 3d damask patterns to prove to be talking points in every room. Textured wallpaper designs have the advantage that if your walls are far from perfect then a thicker textured wallpaper can be a great alternative for covering up the bumps and cracks that normal paint can not hide.
Modern wallpaper patterns and colors, interior design and decorating in eco style
Retro wallpaper patterns transforming rooms into modern home interiors in vintage style
Unique vintage prints and retro wallpaper designs have made a comeback in a classier and subtler style. Oriental prints, metallic colors, flocked wallpapers, floral designs and 3d textured wallpaper designs are available for modern interior design and decorating.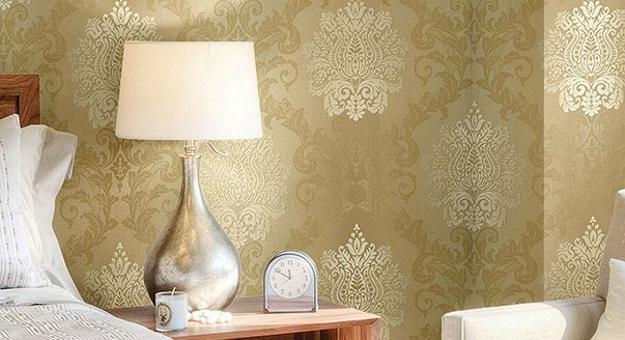 These beautiful wallpapers enhance natural look and elegant feel with garden inspired, attractive and pleasant decoration patterns and botanical prints. New wallpaper ideas feature metal sheeting and wood veneer, bring 3d texture and add depth to wall decor, giving personality and style to modern interior design and wall decor in vintage style.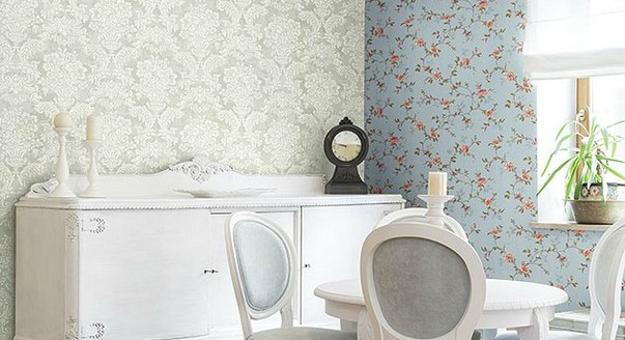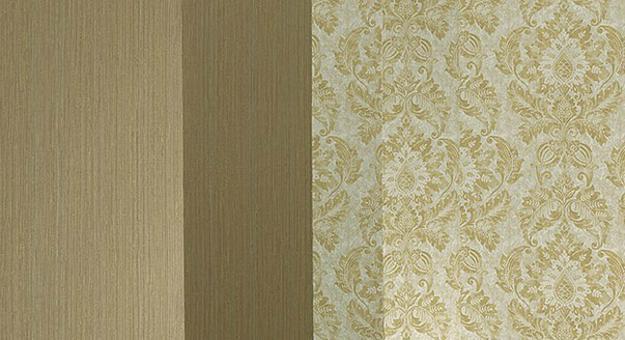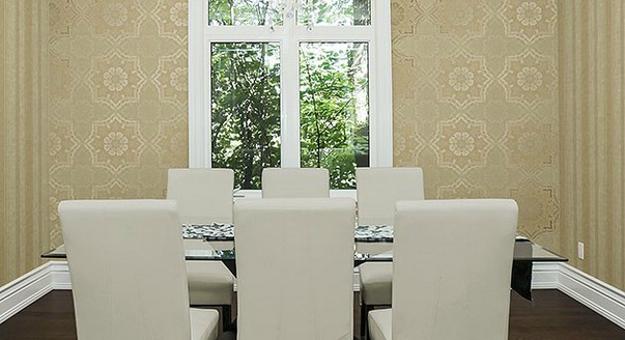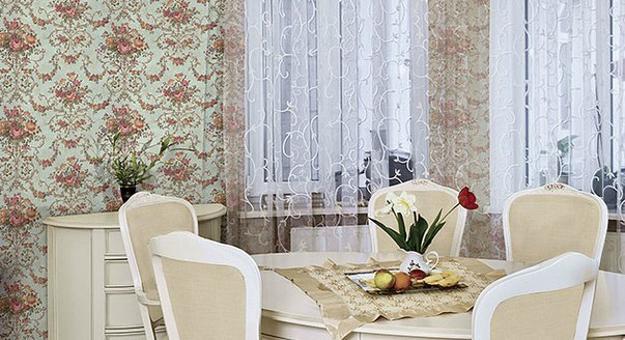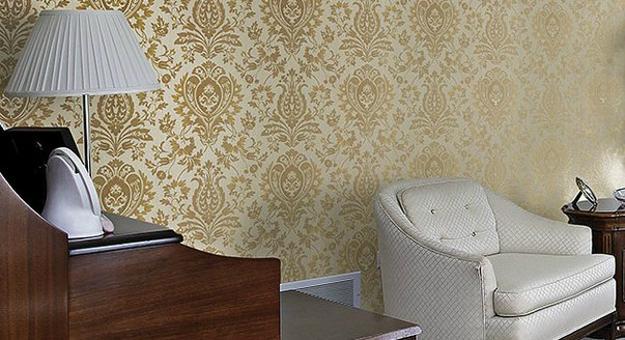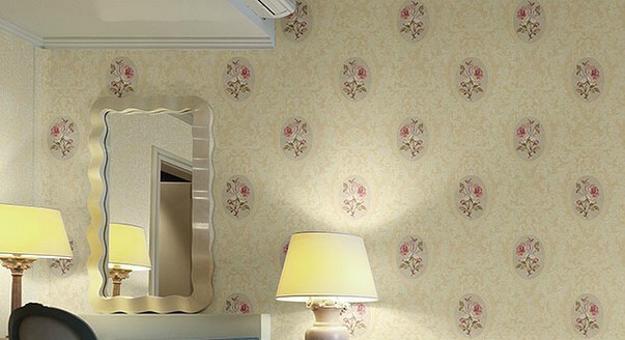 More from trends in decorating

UltraViolet is the exciting modern color, one of the color trends that influences home decorating for winter holidays. The bluish-purple is...