Retro Wallpaper Pattern Transforming Your Room into Unique and Modern Interior in Vintage Style

Decorating Ideas

Interior Design Ideas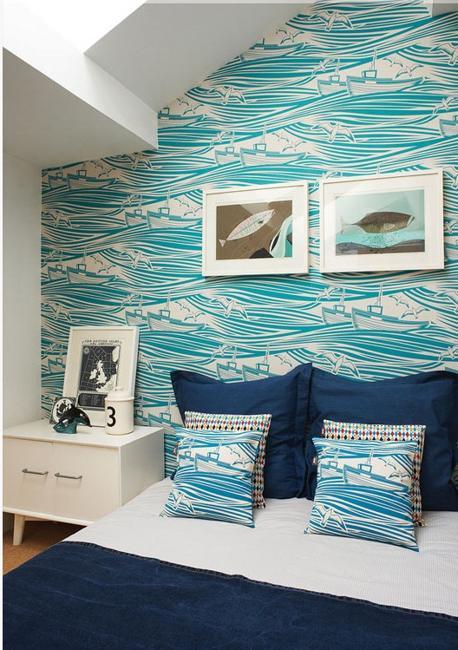 Blue retro wallpaper for bedroom decorating
modern wallpaper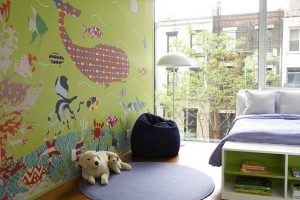 A retro wallpaper pattern can make a difference in a way your home decorating ideas look and feel. Modern wallpaper pattern, texture and color combinations are important interior design and decorating features that make the difference between an authentic looking period home and an interior design scheme that has not turned out quite the way you wanted it to. This is a post which offers great tips for home decorating with modern wallpaper in retro style.
Retro wallpaper in 50s style, artistic wallpaper in 60s style or bold 70s retro wallpaper patterns can transform interior design dramatically. The mid-twentieth century boasts some iconic eras. With the nifty fifties, the swinging sixties and the super seventies, it's no wonder people are still talking about and replicating the styles and fashions of such influential periods. Modern interior design and decorating with a retro wallpaper pattern is a nice way to add an unusual look and a nostalgic feel to your rooms.
Retro wallpaper pattern, texture and color combinations are modern interior design trends. Whether it is down to nostalgia or simply an obsession for all things in retro and vintage style, remodeling your home and bringing retro wallpaper in 50s style, artistic wallpaper in 60s style or bright 70s retro wallpaper patterns to emulate authentic mid-century feel is a great way to relive memories, breathe fresh life into your interior design or decorate your period home in keeping with its history.
Retro modern wallpaper for interior design and decorating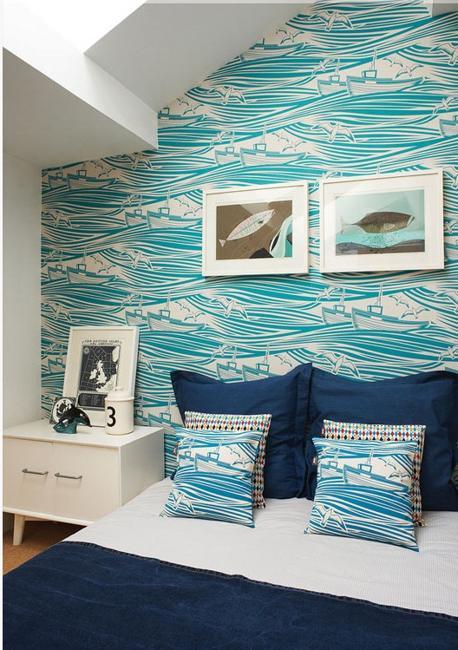 Opting for modern wallpaper instead of paint, or combining the two, comes with a wealth of benefits. Going with modern wallpaper gives you the choice of hundreds of patterns, colors and designs, meaning that you have ample opportunity to ensure your home reflects your unique personality. It is not just the modern wallpaper designs that are varied. Beautiful wallpapering can be applied to a room in full or simply as a border.
Retro wallpaper patterns for modern interior design
Retro wallpaper pattern is a great way to transform your home into a retro haven. When redecorating in keeping with a certain era, the walls can sometimes get overlooked in favor of furniture, ornaments and art that is reminiscent of the period, but unique retro wallpaper in 50s style or striking 70s retro wallpaper can actually have a dramatic effect on the look and feel of your interior design.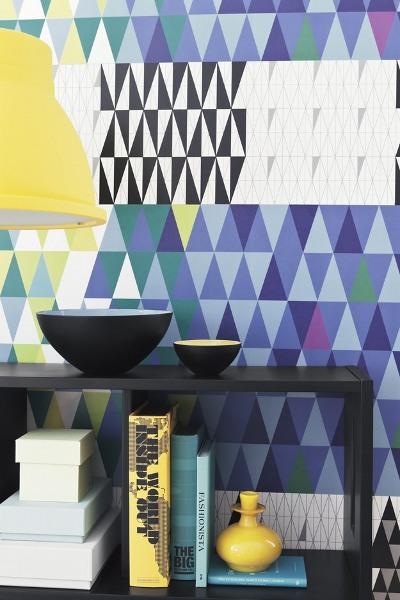 Retro wallpaper in 50s style
Treating your walls to a wallpaper makeover is a great way to get that retro feel, if you know which retro or vintage wallpaper styles to go for. If you want your home to hark back to the 50s, abstract, sketchy wallpaper patterns and bold retro floral wallpaper designs are the best modern retro wallpaper in 50s style that will do the trick. Don't be afraid to let your wallpaper make a bold interior design statement and act as one of the main features of your room.
Designer fabrics and modern floral wallpaper patterns
Retro kitchen design, vintage stove for modern kitchen s in retro styles
People seeking color and new styles following a period of rationing meant that decorating a room with two different beautiful wallpapers exploded onto the home decor scene in the 50s. If you are planning on using two contrasting retro wallpapers in one room, remember to tone it down when it comes to furniture and accessories so the room doesn't look too busy and cluttered.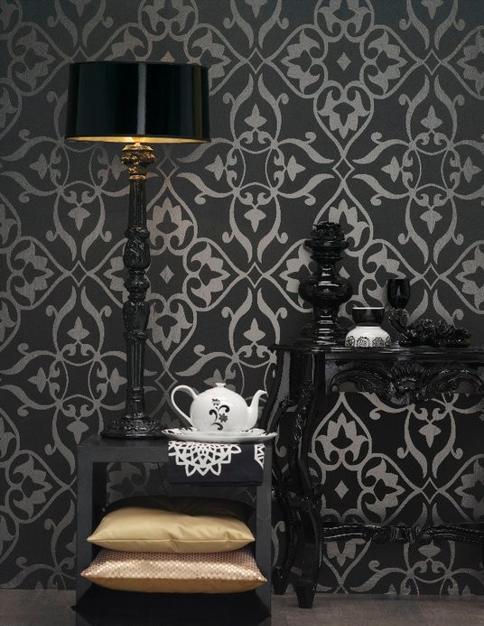 Retro wallpapers in 60s style
The 60s was home to a mix of eclectic styles, including Art Nouveau, Victorian, Edwardian and the 1920s. Vinyls in reds, purples, oranges with swirls and paisley patterns all scream 60s, and can instantly transform your interior design into a retro retreat.
Painting old heaters and cast iron radiators, stylish accents in retro style
Retro style Christmas theme and ornaments
The flexibility of retro wallpapers means that you can go retro-mad and create a patchwork quilt of 20 different designs, or give your home a touch of retro style by using a mid-century retro floral wallpaper pattern on just one wall as an accent wall, creating romantic and relaxing modern interior design and decor in retro style.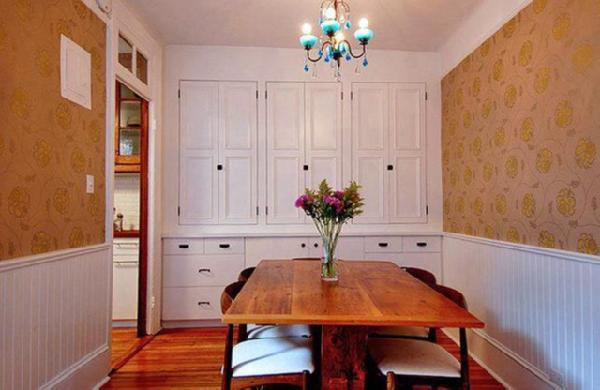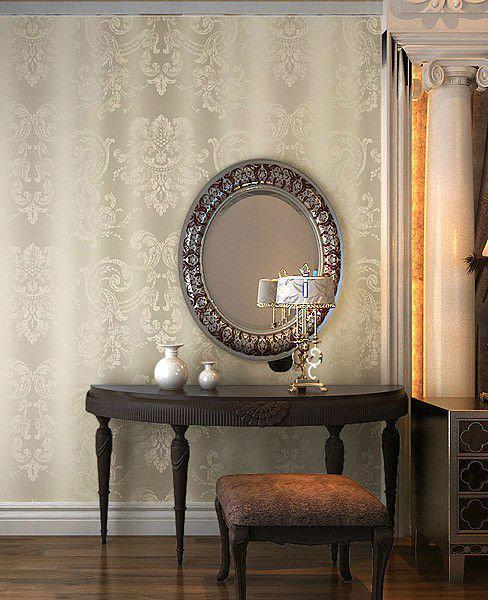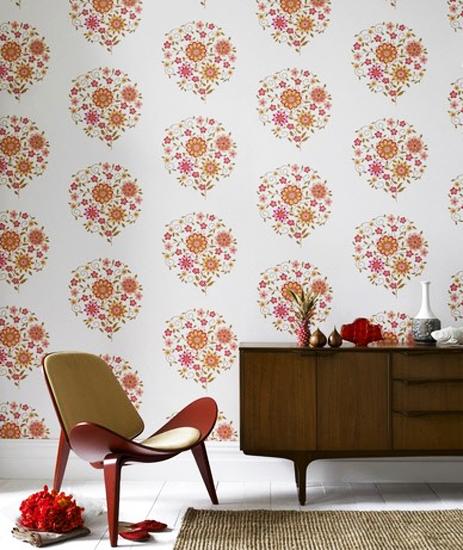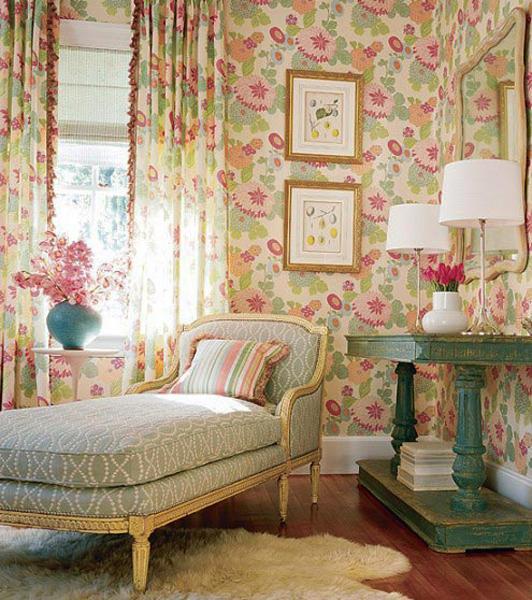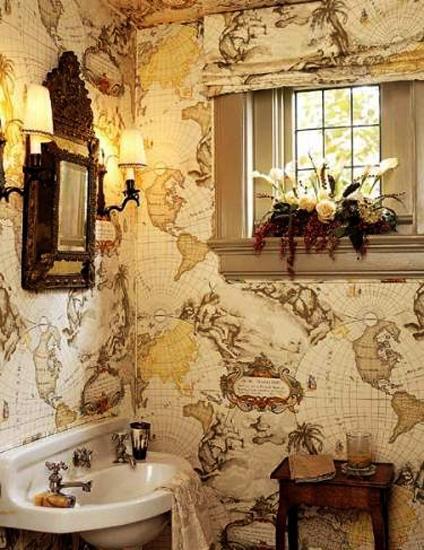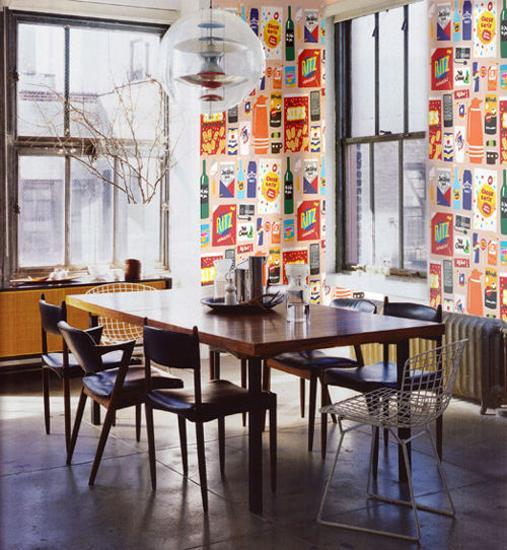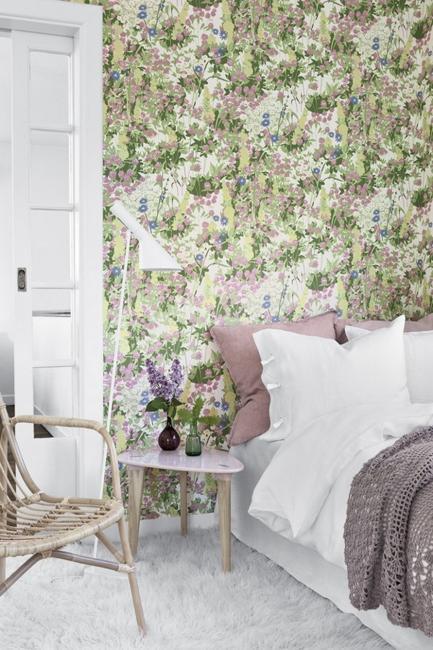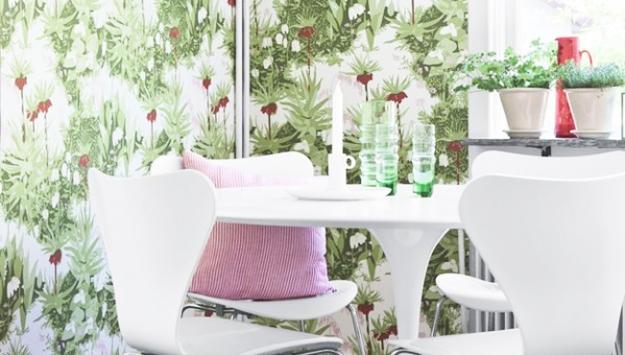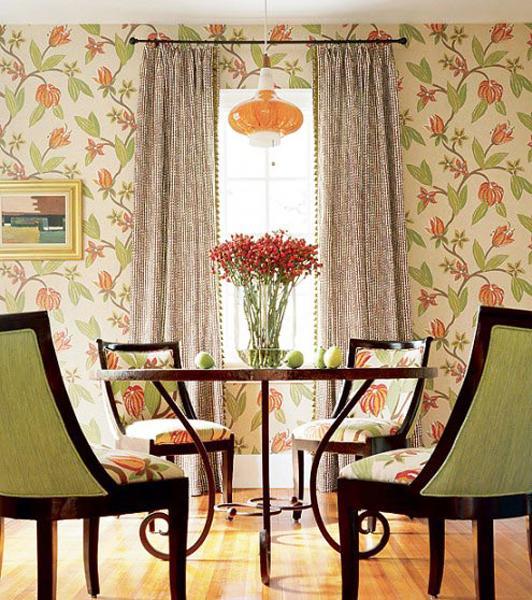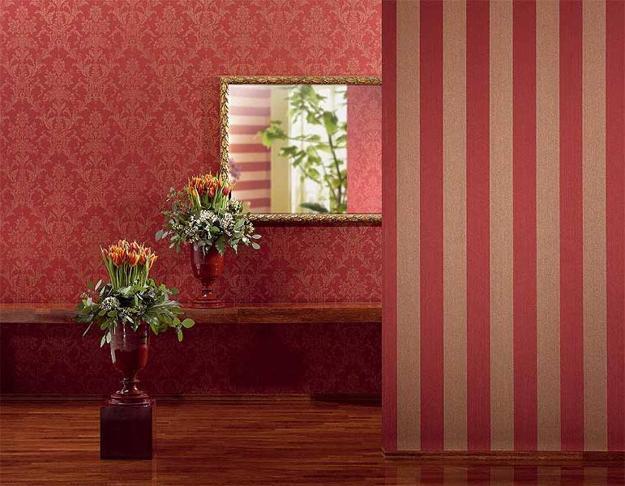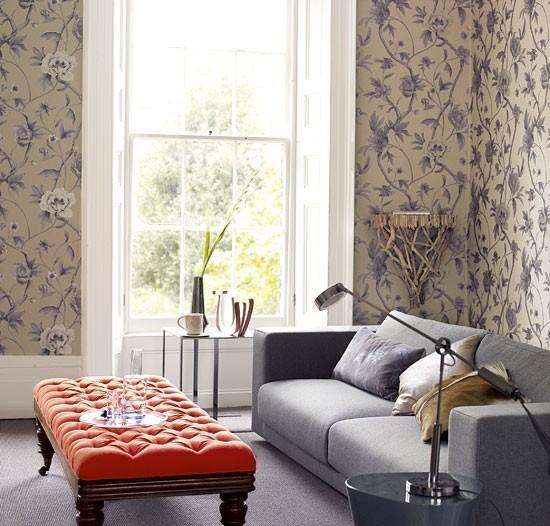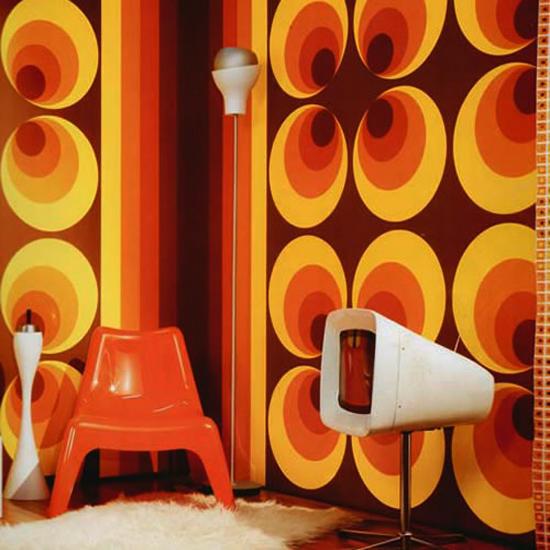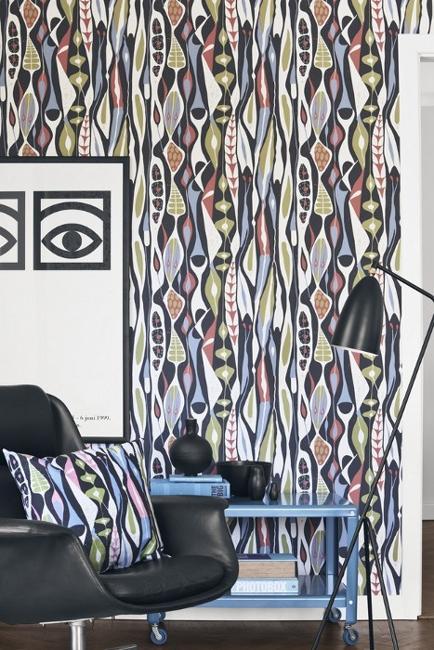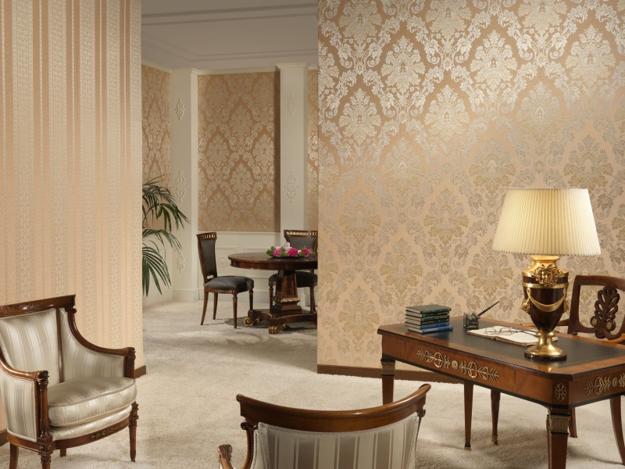 More from decoration patterns

Throw pillows in various colors, designs, and patterns are one of the easiest ways to refresh your room design and inject...
and enjoy free articles sent to your inbox