Modern Room Heaters, 15 Unique Heater Design Ideas for Interior Decorating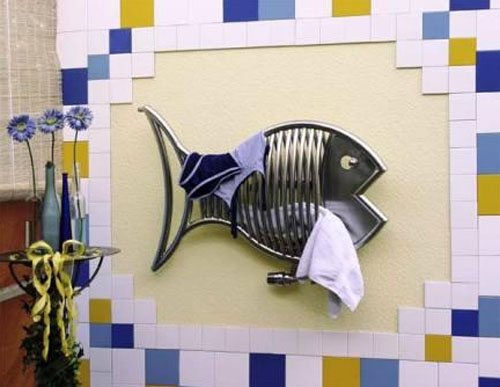 Electric wall heater, modern bathroom decorating ideas
fireplaces and heaters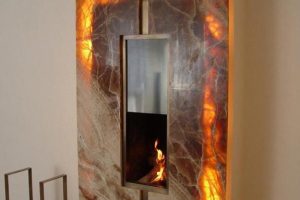 Modern room heaters that look like contemporary art works, are latest trends in heating technology which is bringing creative design, stylish colors, unusual textures and gorgeous patterns into interior decorating. Modern room heaters vary in styles and sizes, but their attractive designs help create impressive, comfortable and very personal interior decorating.
Modern room heaters, including electric and infrared heaters on walls, floor or ceiling, add artistic touches to contemporary homes, bringing more style into living rooms, bedrooms and kitchens, and decorating kids rooms with funny images and favorite characters.
Once functional home appliances, ceiling, floor or wall heaters became beautiful decorative accessories that can be left visible to enhance any room decor. Designers are trying to make wall heaters as interesting as modern furniture pieces, offering various heater designs for every customer age and taste.
Electric wall heaters
Moon wall heater, modern bathroom decorating ideas
Today ceiling, floor and wall heaters are exciting decorative accessories which make home interiors in cold winter and rainy fall feel comfortable, cozy and warm.
Traditional electric heaters and contemporary infrared heaters bring contemporary heating technology into modern interior decorating, changing the way we decorate our home in winter.
Modern room heaters that look like wall art, unique panel heaters for modern interior decorating
Designer create beautiful, unusual and stylish room heaters that make striking focal points of interior decorating, adding more comfort to room decor and offering effective and less expensive ways of keeping home warm.
Contemporary room heaters for beautiful homes
Bath accessories for luxury interior decorating and home staging
Modern room heaters can look like wall painting or floor sculptures. Unique and interesting room heaters make stylish wall decorations and floor decor items that enrich your home interior decorating and celebrates your favorite decorating themes.
Wall heater that looks like artwork, modern bathroom decorating ideas
Despite the size, designer heaters are usually safe and easy to install. Many decorative and functional wall panel heaters look like exclusive elements of modern wall decor. Panel heaters can be used in any room, matching almost any interior decorating style.
Wire organizers or wall decoration ideas
Creative way to hide cables on wall, Picket Fence by Karl Zahn, cable organizers
Classic colors and traditional design ideas make room heater versatile pieces of home furnishings, which are visible and decorative., and attract lots of attention.
Portable heater Dice, modern room heaters and decorative accessories for modern interior decorating
Not long ago electric heaters look far from charming with clumsy shapes and wires stretching across the room. Today contemporary technology and creative design ideas dramatically transformed electric heaters, offering functional, practical ad very decorative accessories for modern interior decorating.
Electric wall heater, modern bathroom decorating ideas
Modern room heaters
More from home decorating ideas

Bright home interiors and amazing views of the ocean make this beach house a dream place. Large windows, light, neutral room...
and enjoy free articles sent to your inbox