Modern Painting Ideas and Stylish Faux Finishes for Your Wall Decorating

Decorating Ideas

Interior Design Ideas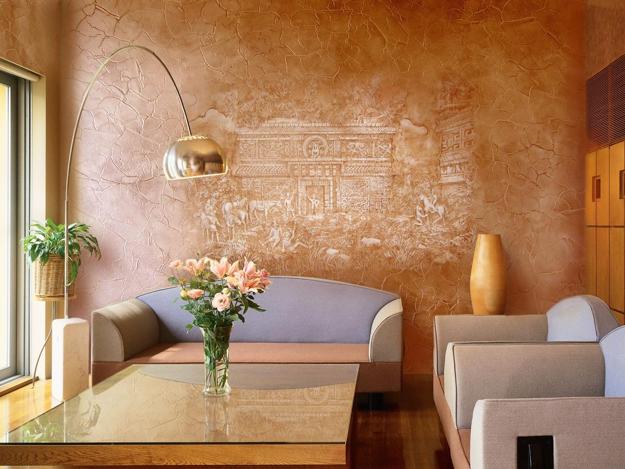 Wall decorating and painting ideas bringing vintage style into modern interior design
wall paint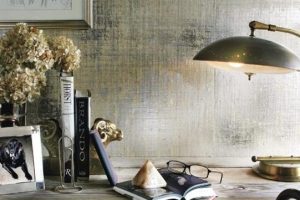 Modern ideas for your wall decorating can transform these surfaces into spectacular architectural elements. Creative and stylish finishes are a great way to explore artistic approaches to modern interior design and add personal touches to your home interiors.
Walls that are decorated with new materials which look like metal, wood, stone, concrete or fabric, bring a contemporary flair and chic finishes into modern interiors and customize working or living spaces in elegant, impressive and unique styles.
Modern home decorating materials are interesting and inspiring. Designers offer amazing ways to transform walls into gorgeous artworks, creating truly personal office or home interiors. Here is a collection of modern ideas for your wall decorating finish that will help to select the best stylish way to beautify your spaces.
Modern painting ideas creating stylish faux finish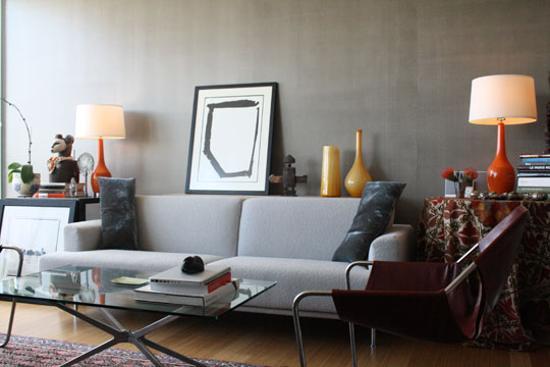 Creative painting ideas and contemporary techniques allow to enhance wall decor, adding fabulous textures to modern interior design. Faux finishes, that appear like fabrics, marbleize wall surfaces or adorn walls with a vintage look, create gorgeous accents and offer excellent ideas to customize office or home interiors in contemporary or vintage styles.
The great thing about faux painting is that it is a decorating technique that is inexpensive. If you painted your home, you have many of the necessary materials and tools. The good quality paints that produce the best results and your creativity will help to design amazing patterns for your wall decorating.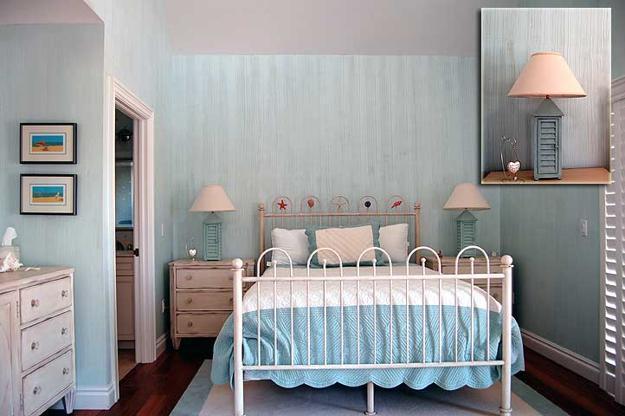 Fabric-like faux finishes
Strie is a painting technique for creating soft streaks of color which are drawn on the wall and allows to achieve the effect of fabric. Perfect for enriching modern interior design with a romantic ambiance, this type of faux finish is great for walls, doors, and furniture. This modern painting technique gives everything a soft and cozy appearance.
Wall mural painting ideas for stylish decorating
Writable wall paint and functional painting ideas for modern interior decorating
Denim fabric finish and painting ideas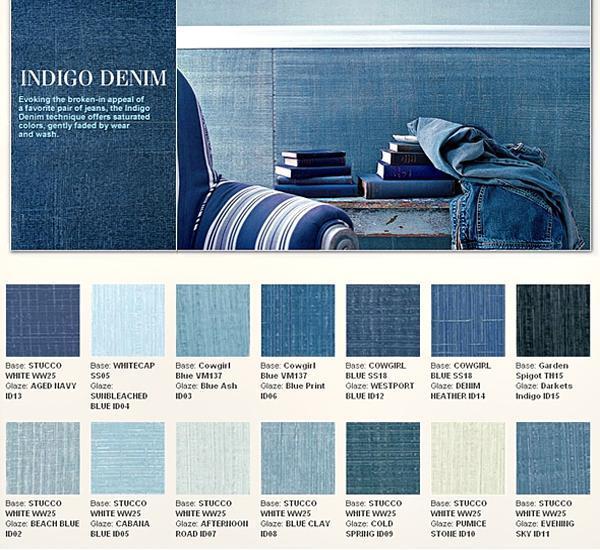 Denim painting techniques bring a familiar texture, gorgeous rich colors and casual appeal to your office or living spaces, adding a fantastic texture to modern interiors. Light and dark neutral paint colors can be used for adding a canvas texture effect to your modern interior decorating and adorn walls in a creative and very stylish way.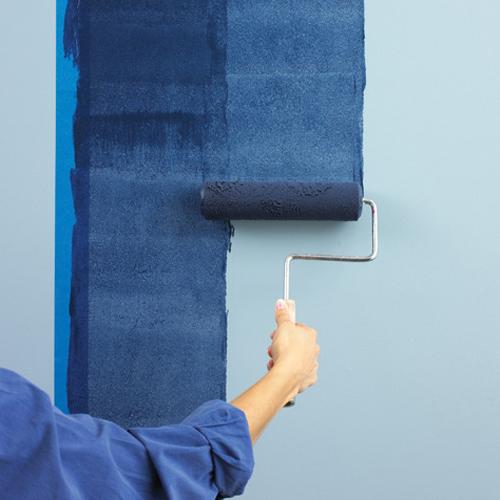 These decoration patterns can be achieved with a small brush and dragging it vertically and horizontally or diagonally in perpendicular directions, so the paint creates a crisscross pattern, similar to casual denim fab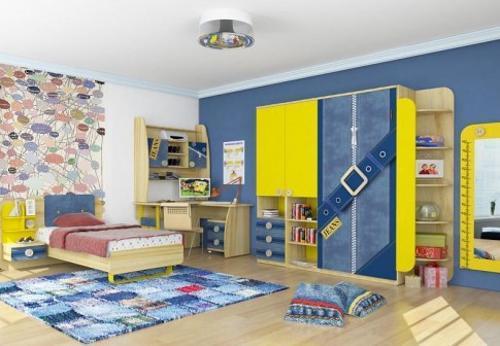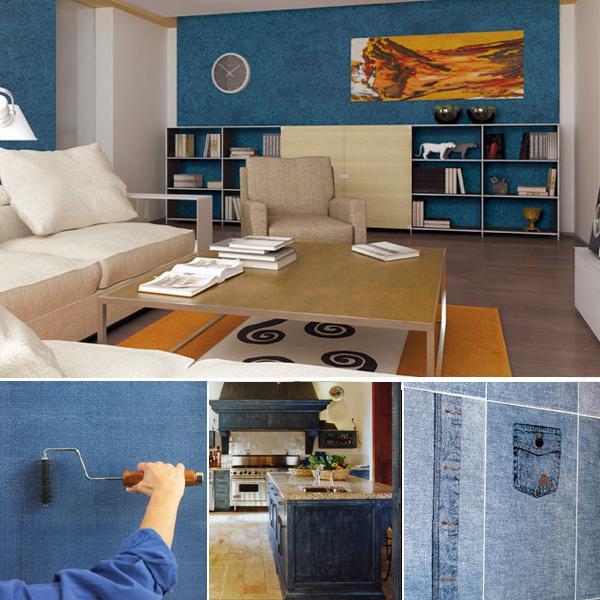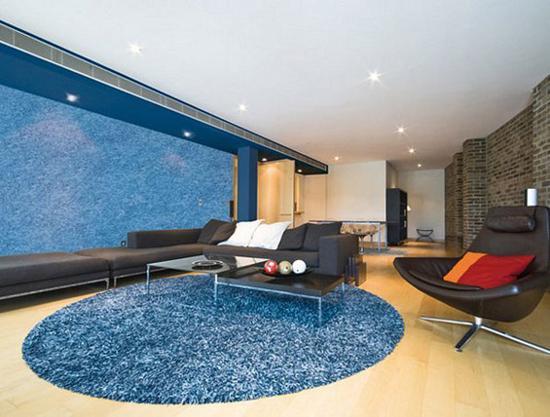 Marbleizing painting technique
Using creative painting ideas for marbleizing wall surfaces creates stunning architectural elements and chic details to modern interior design. The distinct look of the veins in marble bring the luxurious texture of this expensive material in your office and home interiors. The faux finishing technique for marbleizing surfaces helps add chic and style to working and living spaces, beautifies rooms with colors and turns functional architectural elements into amazing home decorations.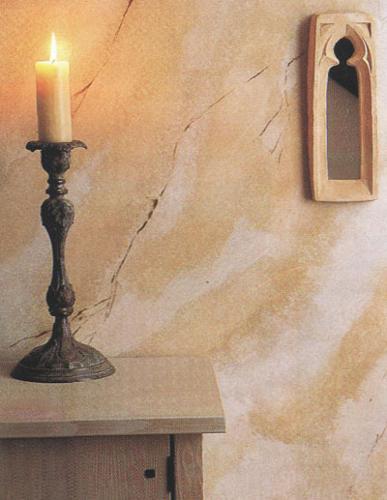 Faux finishes for walls in vintage style
Venetian plaster, tarnished wall finish and rag painting techniques are wonderful painting ideas that bring vintage style into modern interior design. The Venetian plaster technique creates wall surfaces that appear rough to touch but are actually very smooth. Perfect for use on walls or ceilings, this faux finish is perfect for complementing European architectural interiors and antique decor. These painting ideas help bring a relaxed feel and an exotic appearance into modern interior design.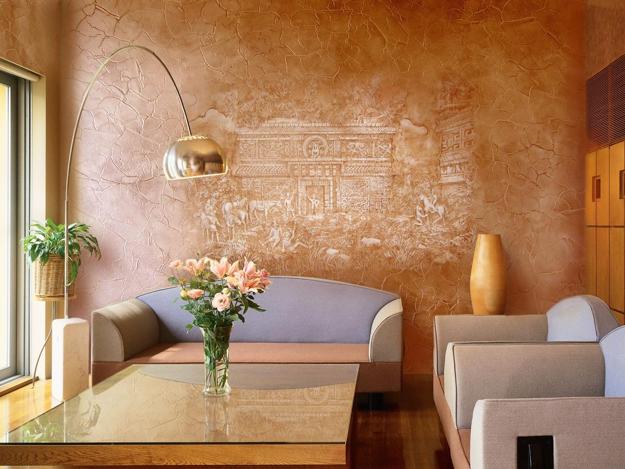 Rag painting ideas create textured decoration patterns. Twisted and bunched up rags are used to paint the walls. This faux finish is perfect for artsy, unique and contemporary interior design. Well suited for walls and ceilings, rag painting ideas bring an edgy appearance into your modern home decor.
Amazing painting ideas for brick walls creating optical illusions
Matching interior design colors, home furnishings and paint color schemes
Tarnished wall finish is a wall painting technique which creates the impression of uneven walls that appear rough but are smooth to the touch. Perfect for creating rustic wall decor, this fauc finish is ideal for accent walls and ceiling designs.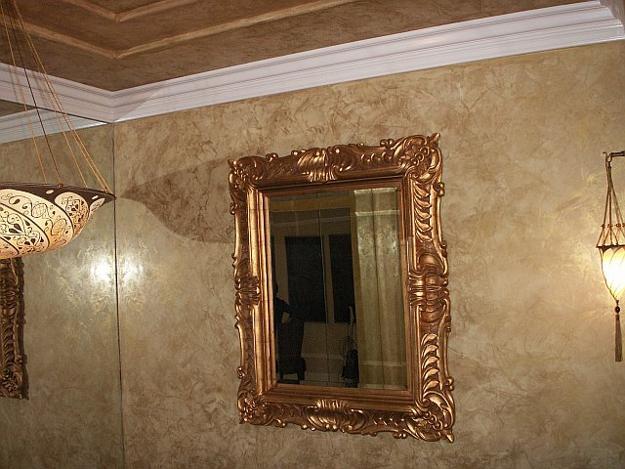 The beauty of faux finishing techniques is that they offer numerous creative painting ideas and fabulous options to chose from for your wall decorating. Whether you like wall surfaces that look like fabrics, stone or plaster, you have wonderful, inexpensive and stylish options to select modern wall painting ideas for your office or home interiors.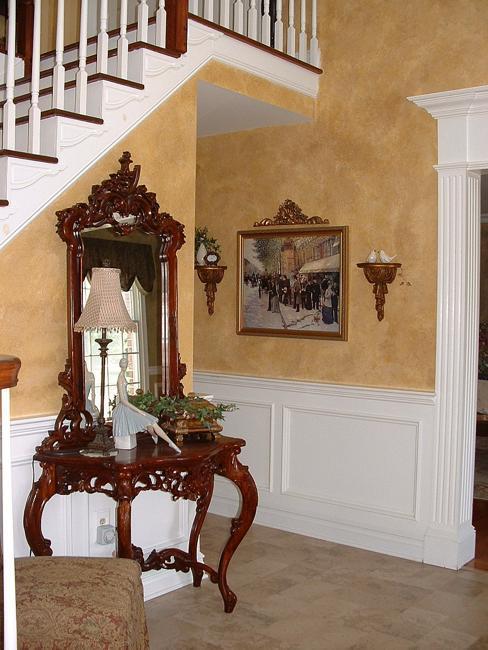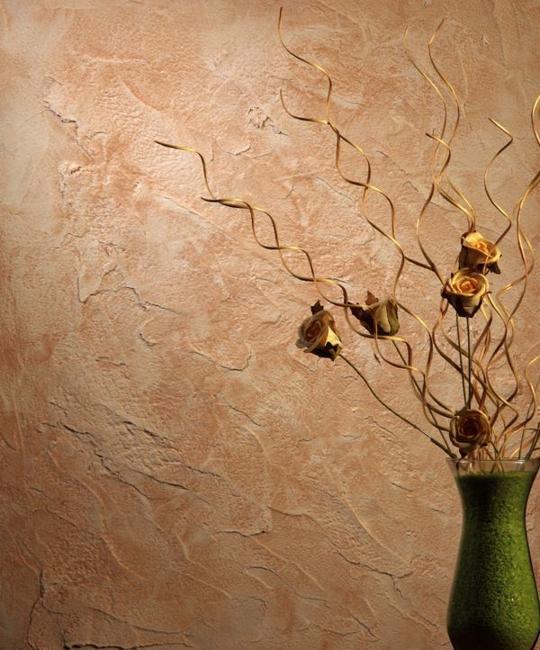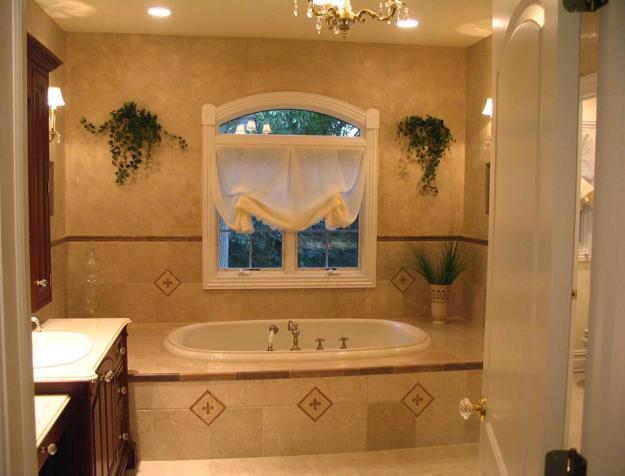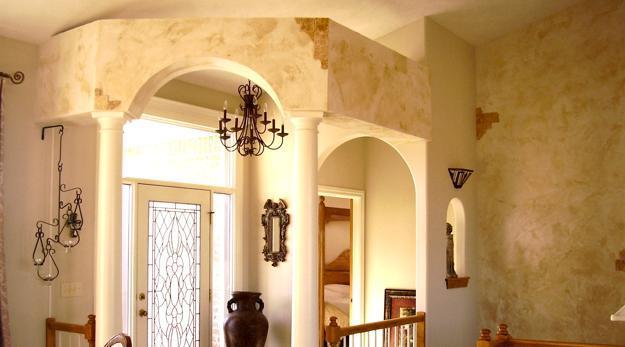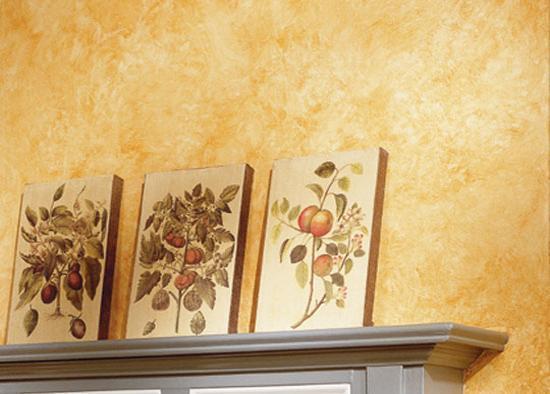 Gorgeous pastels define the color trends for 2019. Benjamin Moore Metropolitan AF-690 is their paint color of the year. Bright colors...
and enjoy free articles sent to your inbox