Writable Wall Paint and Functional Painting Ideas for Interior Decorating

Decorating Ideas

Interior Design Ideas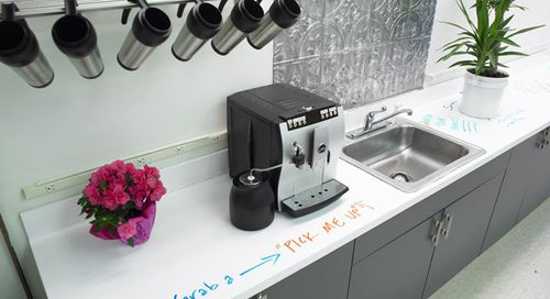 Dry-erase paint for kitchen countertop, functional interior decorating ideas
wall paint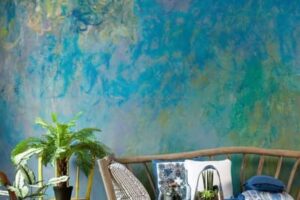 Writable wall paint is excellent for adding unique accent wall and create amazing wall decorations. Writable wall paint is a new product in the market that got popular very quickly. Colorful, white or blackboard wall paint allows you to write or draw on your walls, offering unusual interior decorating and functional kids playroom ideas.
Writable wall paint in white color looks bright, bringing more light into interiors. You can manage your calendar on the wall in your office and write a grocery list on the kitchen wall. Writable wall paint in white color is great for small interior decorating, especially for kids rooms.
Young children and teenage bedroom decorating can be made more functional and enjoyable with white writable wall paint. Here are a few interior decorating ideas with writable wall paint Ideapaint, creating amazing writable wall decorations.
White and clear sry-erase wall paint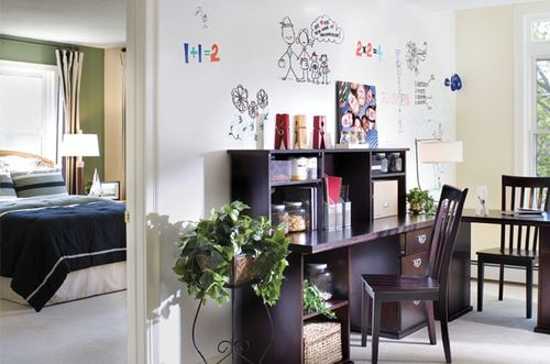 You can use chalkboard paint or white writable wall paint. Paint a small square or a whole wall and use it like a regular chalkboard for writing and drawing. These interior decorating ideas are especially suitable for kitchens and office designs.
Popular decorating with chalkboard paint add a personal touch to kitchen decor and make office designs more functional.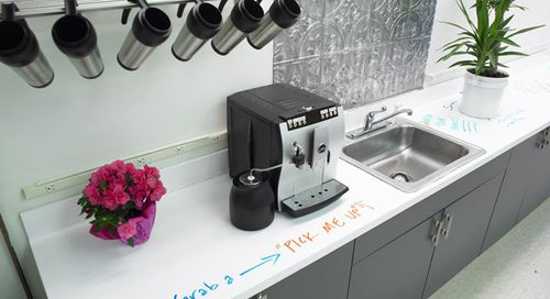 Use dry-erase or writable wall paint for kids rooms. This is a great new product that rolls on the wall like paint, but makes the surface compatible with dry-erase markers. There is a clear option for writable wall paint, which goes on clear and does not create a white, black or colorful chalkboard on your wall.
Chalkboard interior decorating ideas
22 creative interior decorating ideas with chakboard paint
Creative interior decorating ideas, 26 black chalkboard paint objects
Chalkboard paint for dressers, modern furniture painting and decorating ideas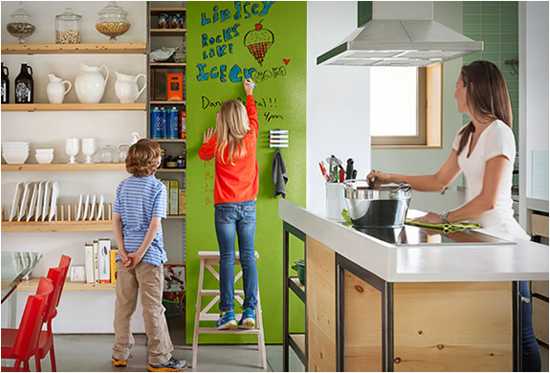 Writable wall paint in white or clear add interesting and practical detail to interior decorating. It works well for kitchens and kids playrooms, garages and home office designs.

Modern house design in Japanese style celebrates the functionality and elegance of minimalism. Airy, bright rooms look inviting and comfortable. Natural...
and enjoy free articles sent to your inbox