Creative Christmas Fireplace Decorating Ideas, Festive Winter Holiday Mantels

Decorating Ideas

Holiday Decor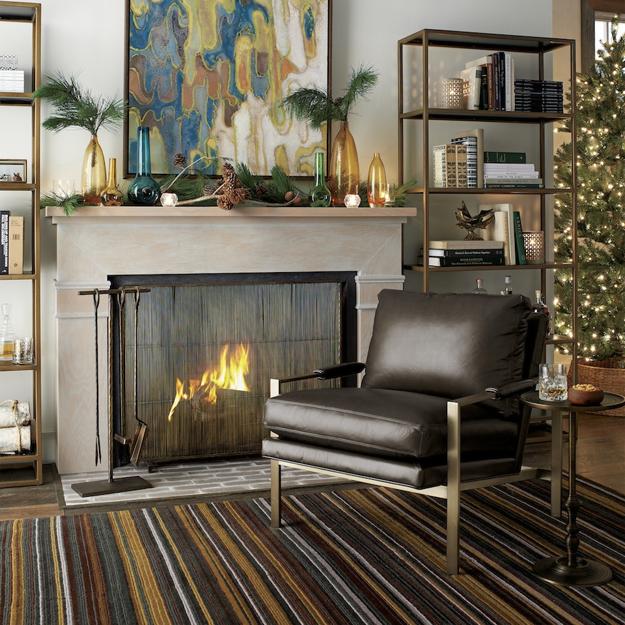 Elegant and modern fireplace decorating with green branches and colored glass vases
fireplaces and heaters
Christmas fireplace decorating that gives Santa a cozy welcoming can be in any style. Elegant and traditional, creative, whimsical, and contemporary arrangements may include candles, Christmas lights, evergreen garlands, pine cones, winter-themed figurines, and meaningful letters. With Christmas right around the corner, it is the perfect time to think about colors and styles you like to explore for Christmas fireplace decor.
Modern trends in decorating brighten up fireplace mantels with metallic accents, decorative candles, and designs made with natural materials. Winter decorating is impossible without creating a beautiful, festive, and cozy rooms. Creating an inviting, lovely seating area beside a fireplace is ideal for bringing warmth and comfort into winter homes. Turning it into a festive centerpiece of holiday decorating is a great way to give Santa the cheerful welcoming.
Gorgeous Christmas garlands and lights, festive fireplace decorating ideas
Purple and pink colors, trends in decorating for winter holidays
Time-saving Christmas decorating
Fireplace decorating for winter holidays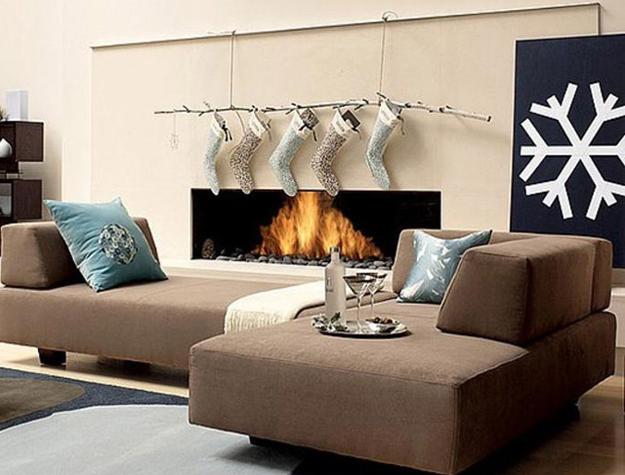 Evergreen garlands, pine cones, fruits, and wooden details create a fabulous mix that gives your fireplace decorating a relaxing feel. Christmas decorations made with natural materials are attractive, eco-friendly, and cheap ideas that are sleek and stylish. If you like a farmhouse theme, figurines and wood crafts are excellent accents for your fireplace decorating. Wood and nature-inspired designs create that unique appeal and welcoming atmosphere.
Winter decorating calls to bring faux snow, snowflakes decorations, and metal accents. Gray and blue color tones, faux snow, and candles complete your fireplace decorating in an elegant and chic style. Keep your color scheme soft, but bright. Neutral color tones, silver or gold accents, combined with Christmas lights, make your fireplace decorating look whimsical, vibrant, and festive.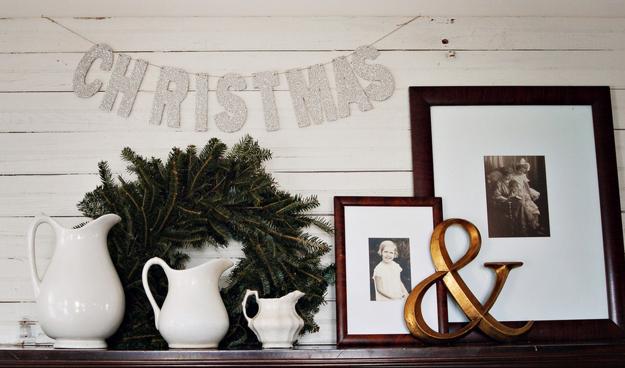 There is something magical about decorative candles, clear glass items, and Christmas balls. These Christmas decorations create beautiful displays that reflect the best of winter decorating. Adding string lights and candles to Christmas decorations makes the entire room feel warm, luxurious, and festive.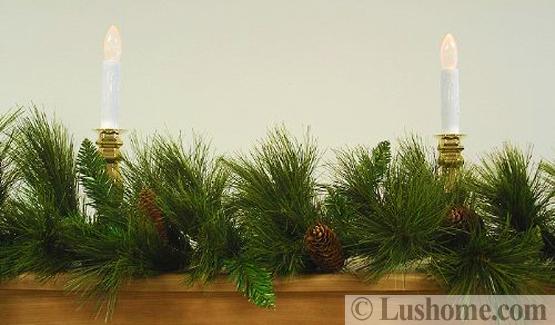 White colors brighten up rooms, and black-n-white color combinations look contemporary and sophisticated. Modern white and black color schemes work well with any of your favorite hues. Red and white, blue and white, green and white or black and white fireplace decorating looks fantastic, showing attractive contrasts while looking festive and colorful. Contrasting color schemes add a contemporary, creative touch to fireplace decorating and allow you to use your old Christmas decorations, mixing them and turning your fireplace into a spectacular centerpiece.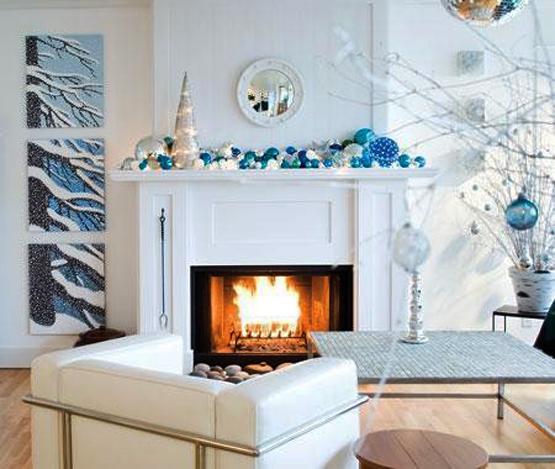 Blending your favorite Christmas colors with black and white makes fireplace decorating colorful and festive. Gray color tones, green colors, and elegant pastels give a stylish touch to relaxing, soft, and modern Christmas decor. Mixing greenery with Christmas decorations makes a statement. Evergreen branches add freshness and a traditional, festive look to Christmas fireplace decorating.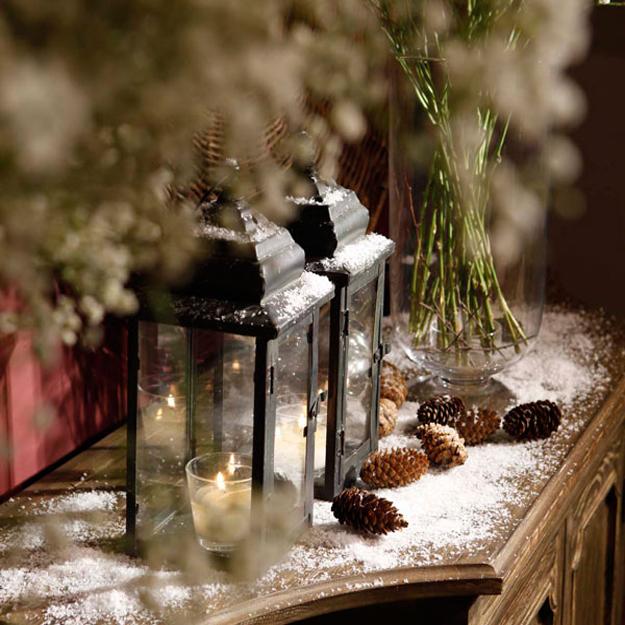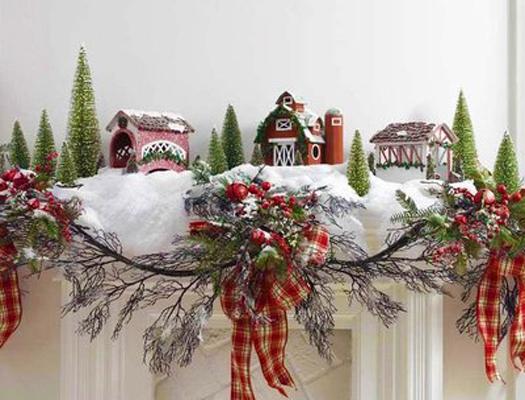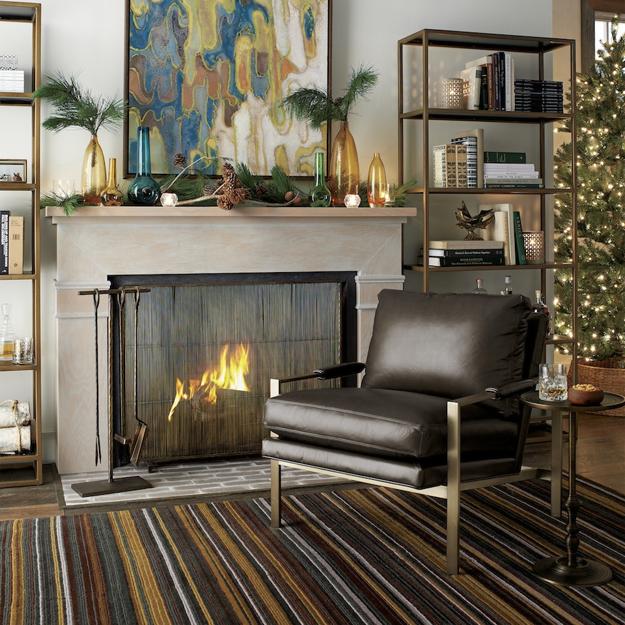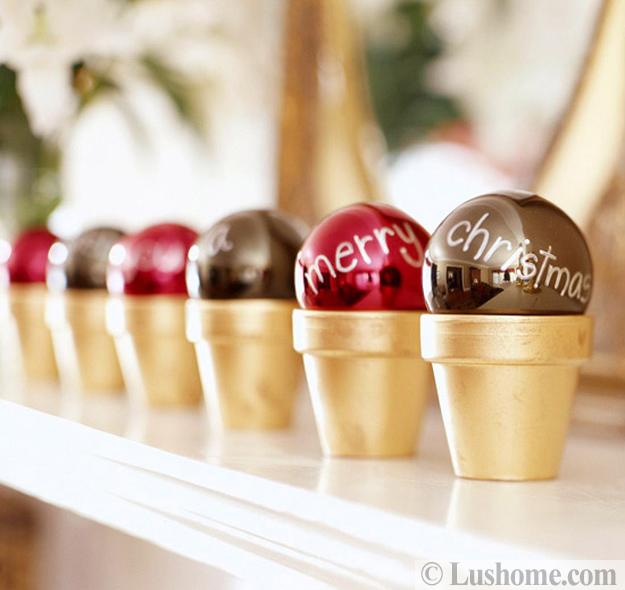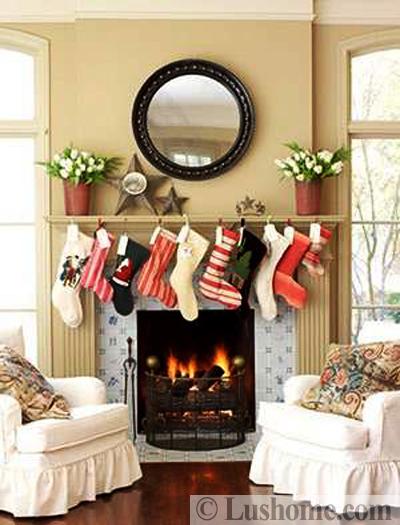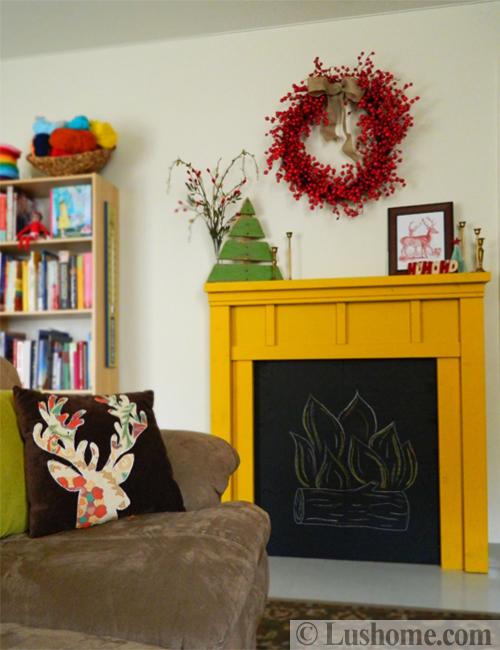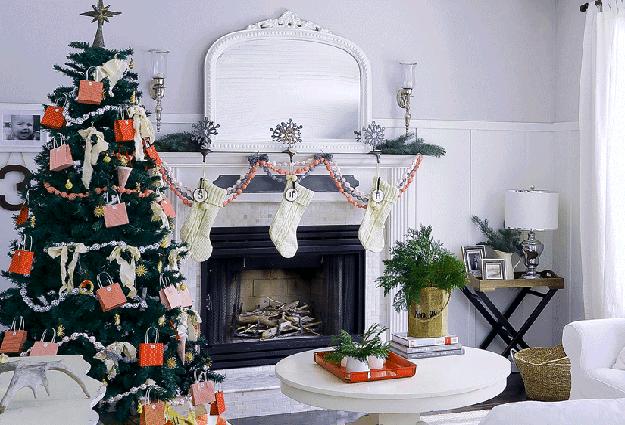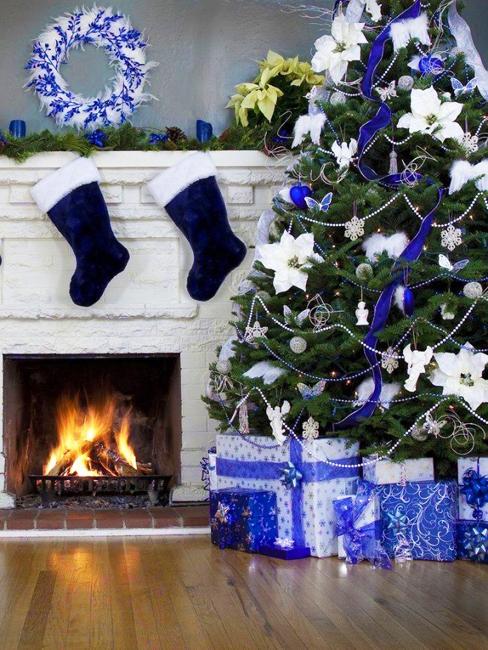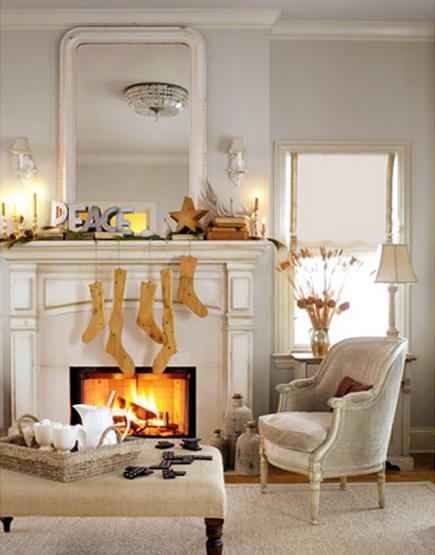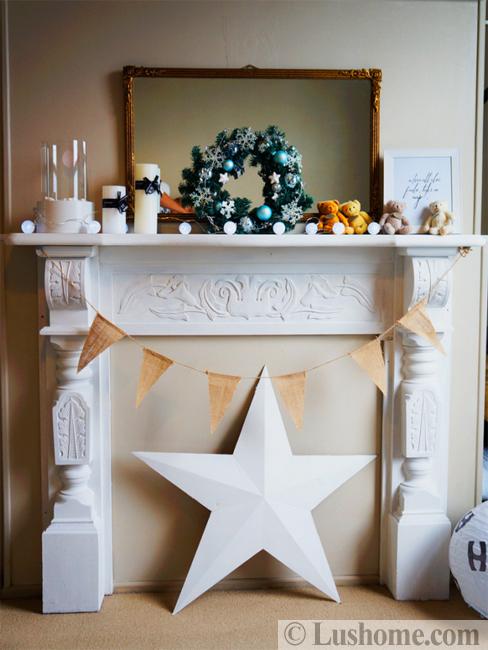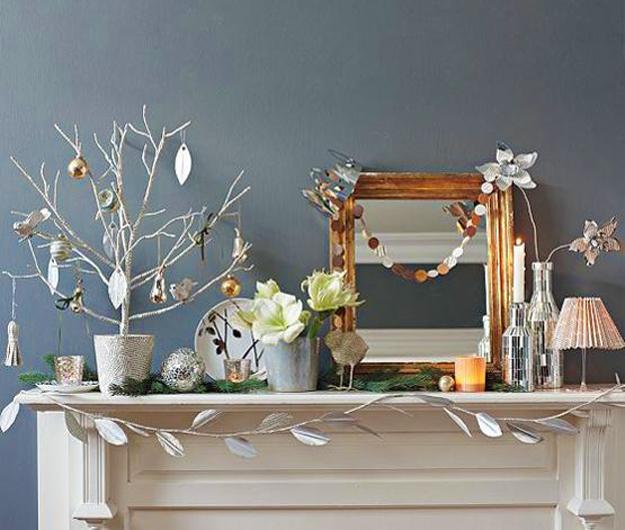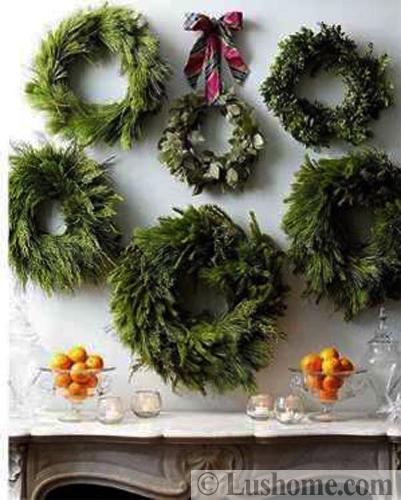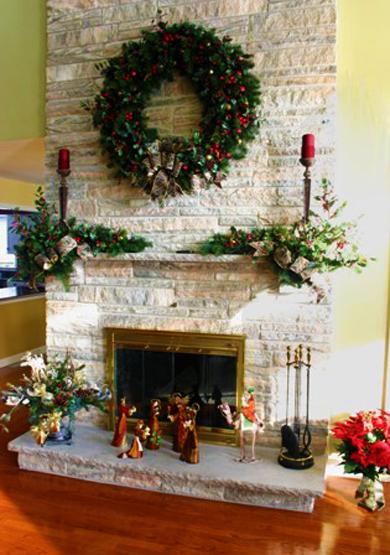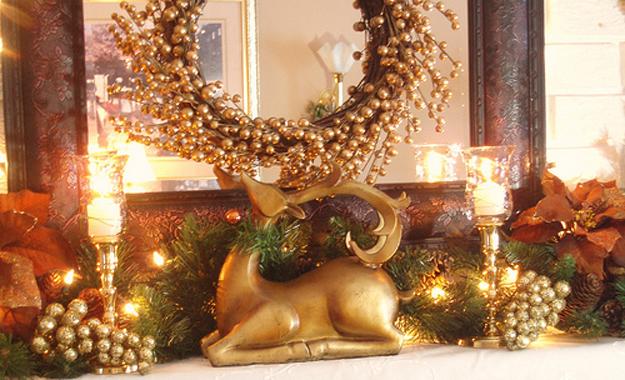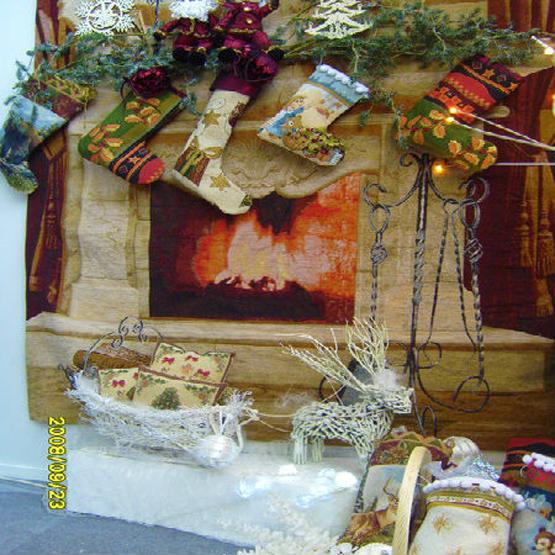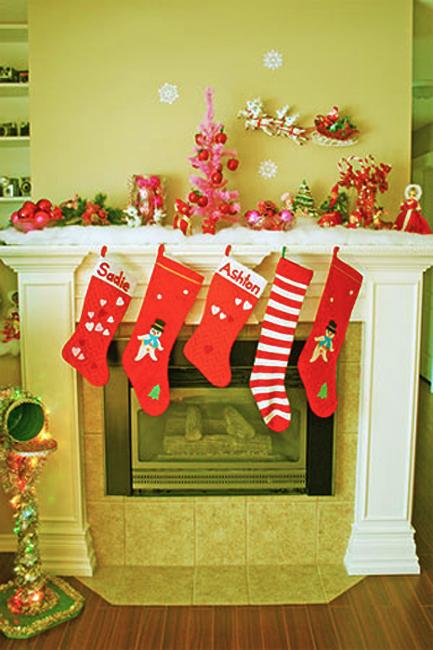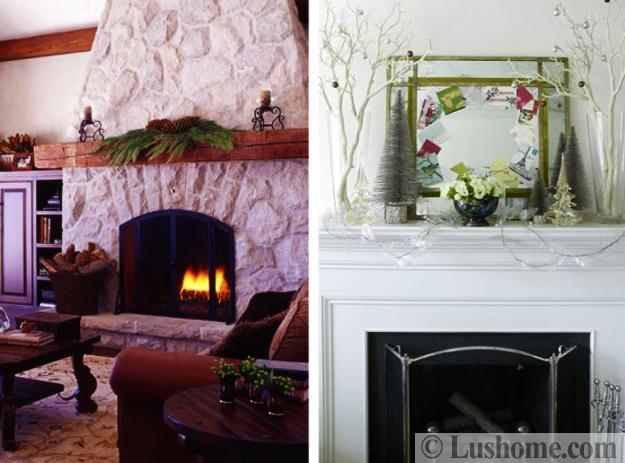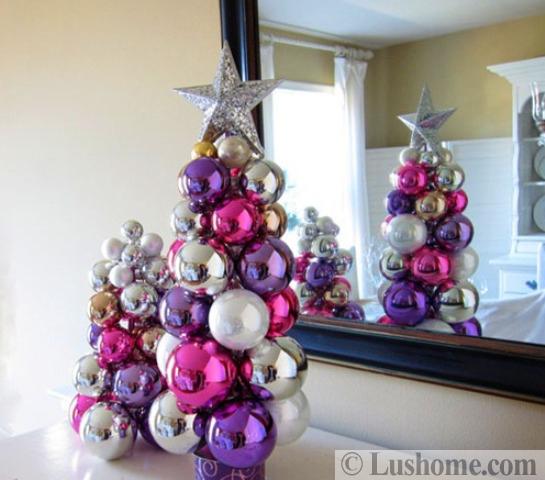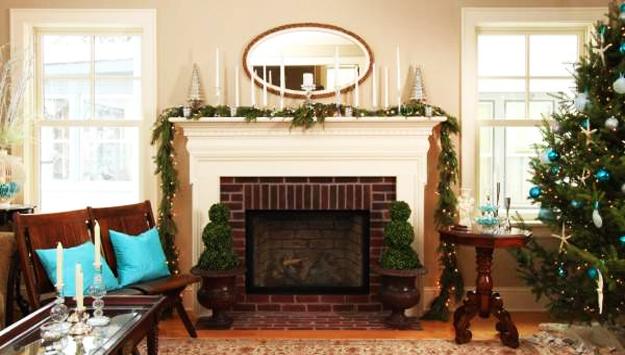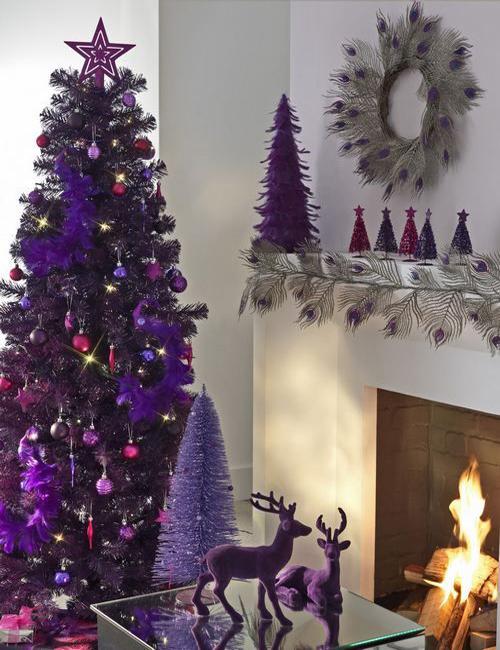 More from holiday decorations

Creative Easter ideas offer many quick and easy techniques for spring eggs decoration. Instead of dyeing eggs, try decoupage turning Easter...
and enjoy free articles sent to your inbox