Modern House Design Celebrating Old Stone Walls and Contemporary Interiors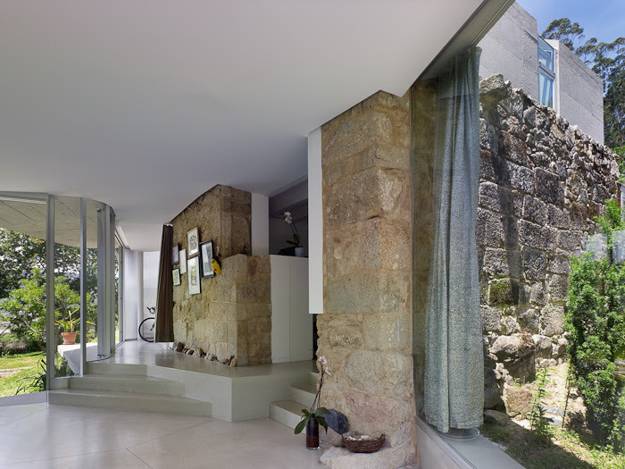 Modern home interiors with exposed stone walls
This house design inspired by stunning contrasts of vintage and modern ideas. The modern house is in Spain and called Generously Lit Single Family House. Modern living spaces and old stone walls strong character to this single family home.
The house is located in Pontevedra, Spain, harmoniously blending with a sloping terrain and surrounded by lush vegetation. Light and inviting, the modern house is true retreat, offering beautiful, cool and comfortable home interiors in hot summer.
Traditional and modern house design ideas, gorgeous surroundings and inviting home interiors create perfect living spaces, enhanced by the natural beauty. Envisioned by Irisarri Pinera Arquitectos, this modern house looks elegant with stunning contrasts of traditional, old and modern design details.
Modern interior design and decorating in Mediterranean style emphasizing vintage stone walls
Modern house design with old stone walls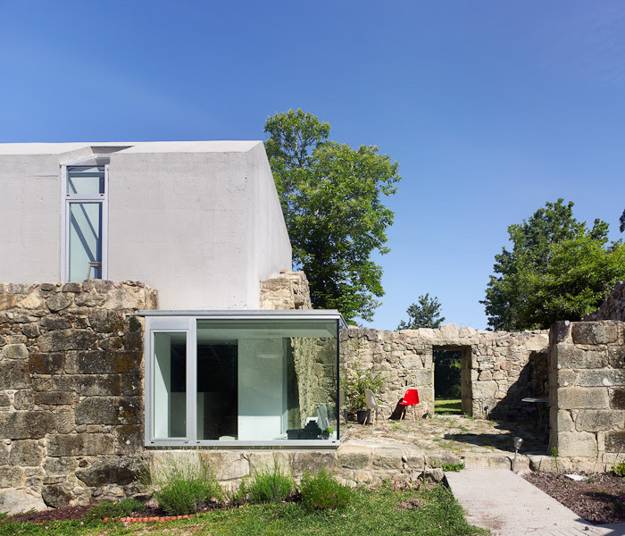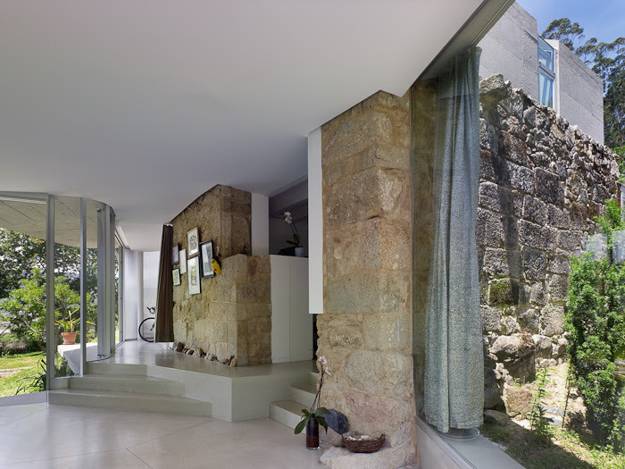 Stone walls are powerful. The stone walls add personality to modern interior design with large windows and light contemporary elements. The house design is an interesting example of blending the old and the new into airy, charming, unique and modern home interiors.
Old stone walls and concrete slab look organic with the terrain. Modern interior design with stone walls appear novel and interesting. Large windows and doors are great for natural ventilation while connecting home interiors with outdoors and creating very pleasant living spaces.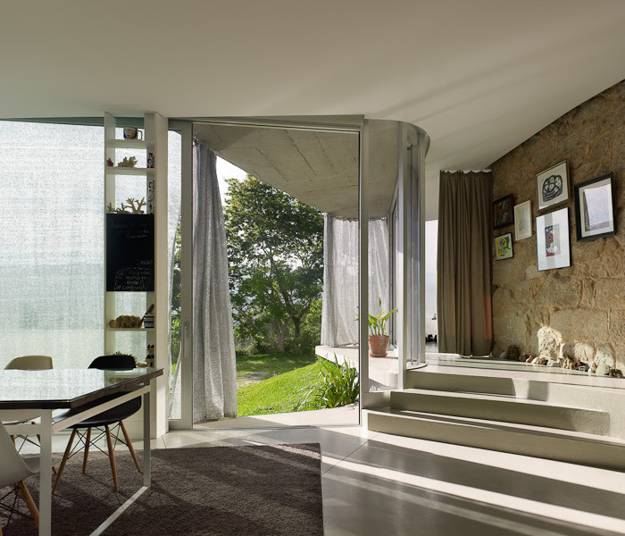 White decorating and white architectural elements look fantastic with old stone walls, emphasizing the modern house design and creating a sense of attractive spaciousness.
20 stone wall design ideas enhancing modern home interiors with contemporary materials
Modern redesign of old country home  with antique stone walls and exposed ceiling beams
Beautiful outdoor rooms stretch home interiors, bringing the nature closer and allowing to enjoy spectacular views.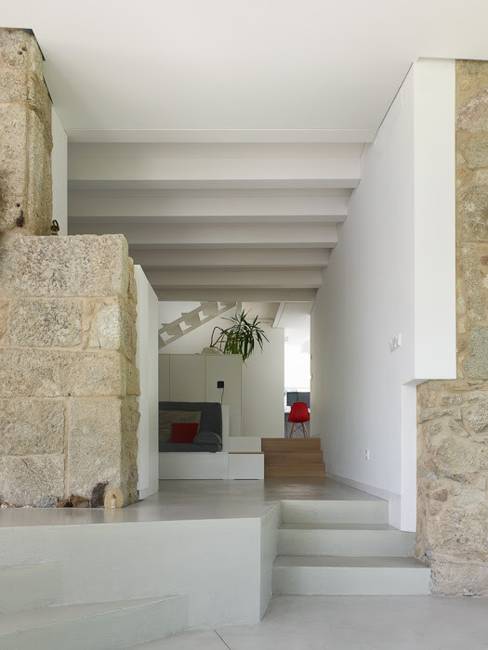 Small terraces are very decorative and provide a great opportunity to spend time outdoors in comfort and style.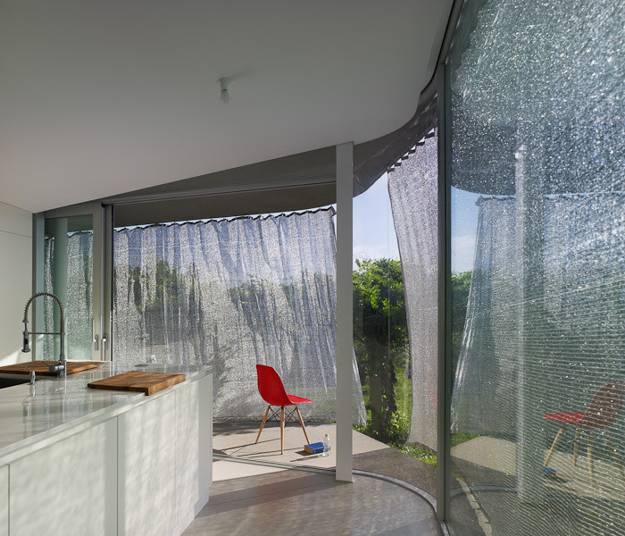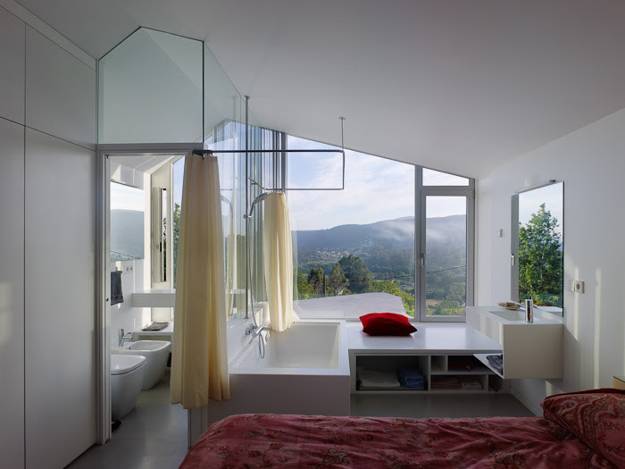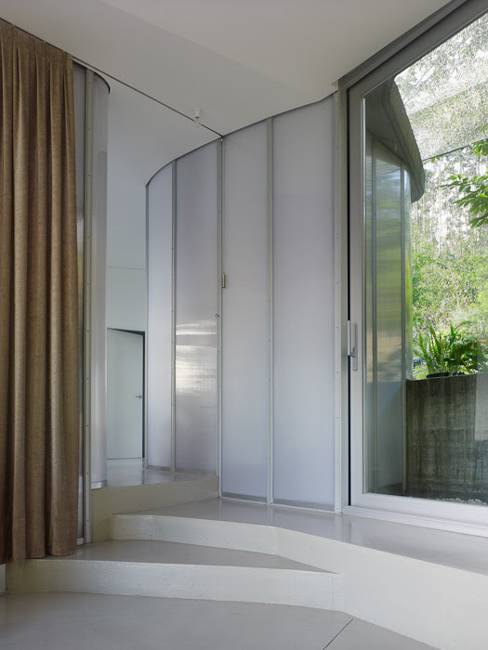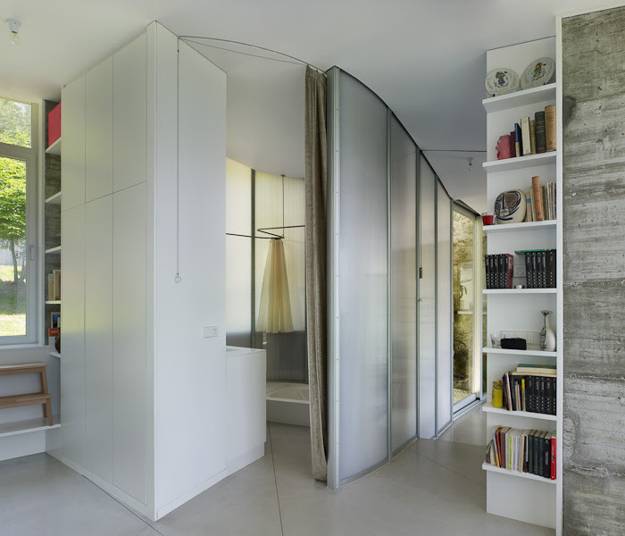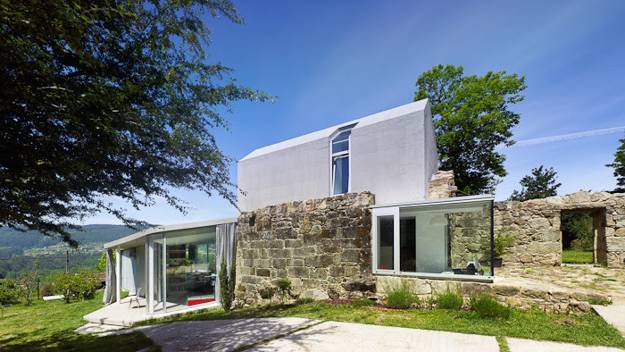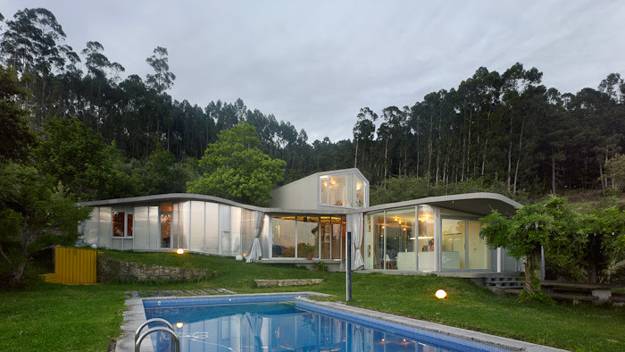 Modern house design in Japanese style celebrates the functionality and elegance of minimalism. Airy, bright rooms look inviting and comfortable. Natural...