Modern Flooring Ideas for Your Living Spaces, Interior Trends 2022

Interior Design Ideas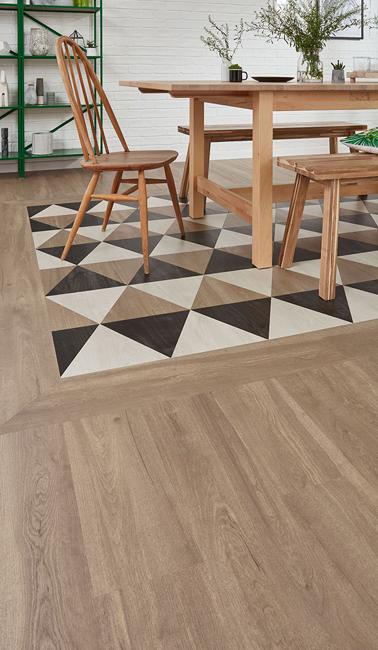 Creative flooring materials mic, modern interior trends
floor decoration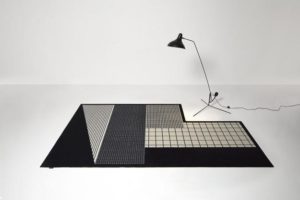 Modern interior trends 2022 bring beautiful flooring ideas for decorating living spaces. Choosing flooring designs for your rooms is no easy task, but the Lushome collection presents the latest trends and can help find the best flooring ideas for your home. There are many modern interior design materials in the market, and each of the stylish flooring ideas suits a particular style. Check out the contemporary floor designs below and find the perfect fit for your home.
Modern flooring ideas enhance the beauty of the overall interior design. Beautiful floors make rooms look attractive, adding a unique feel to your floor decoration and offering functional materials for modern interiors. Here are the latest flooring ideas and interior trends for 2022 that can inspire you.
Modern flooring ideas and bedroom design trends
Creative flooring ideas and original designs
Black floors to make a statement and add drama to modern interior design
Modern flooring ideas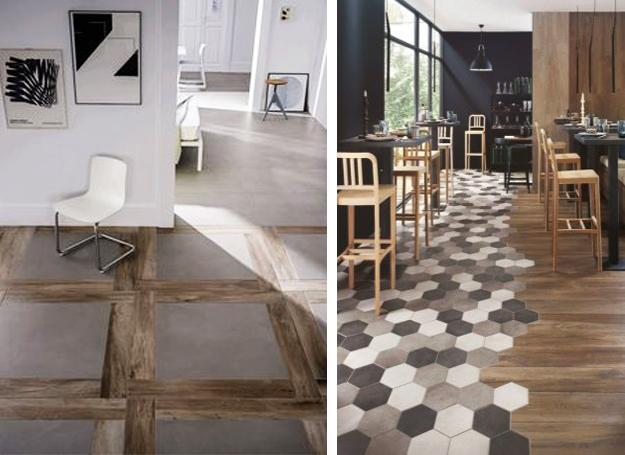 1. Stone and ceramic tiles
Natural and eco-friendly materials are the latest trends in decorating modern interiors that invite nature into living spaces and incorporate stone and ceramic tiles. Modern tiles are the best flooring ideas if you wish to add a stylish eco vibe to your floor decoration. All rooms, kitchens, bathrooms, hallways, and outdoor home spaces look beautiful with practical and modern floor tiles.
Wood flooring ideas, contemporary design
Floor carpet tiles and space-saving interior design
Ceramic granite floor tiles, modern tile designs, and flooring ideas
Textured tile designs
Textured floor tiles are perfect for bathrooms, kitchens, entryways, porches, and balconies. They give a rustic touch to modern interiors and outdoor living spaces. They provide an excellent grip featuring attractive textured designs, perfect for slippery places.
Geometric floor tiles
Triangular or hexagonal tile designs offer modern alternatives to traditional square and rectangular tiles. You can combine geometric tiles with laminate panels and create unique home interiors.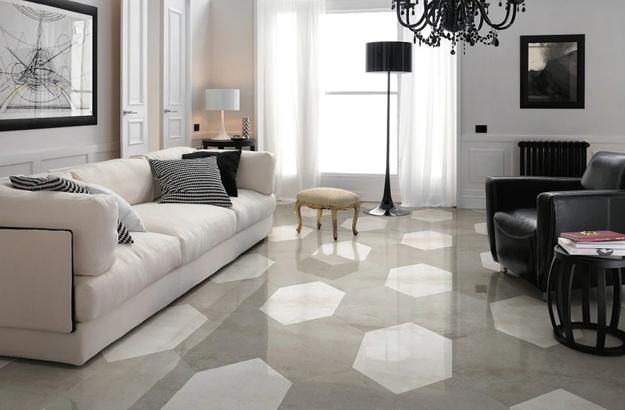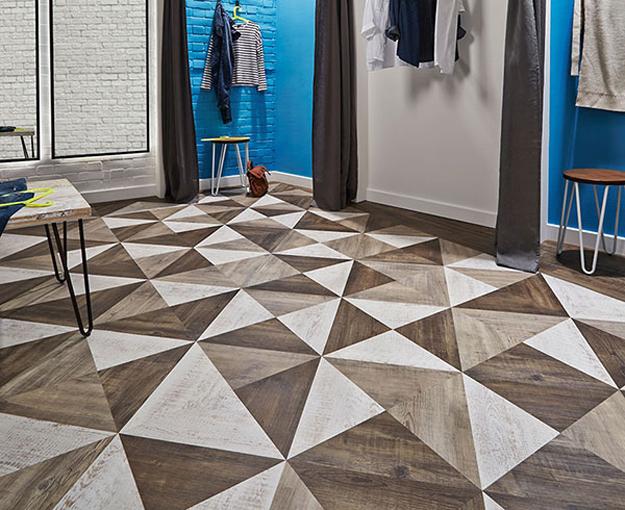 Black and white tiles
Timelessly modern tile designs are in black and white. Geometric patterns and kaleidoscope designs are eye-catching, stylish, and aesthetically pleasing.
Original tile designs
Modern tiles come in different sizes, textures, and colors. You can let your imagination run wild to form an intricate floor decoration and original designs that uniquely complement the interior decorating.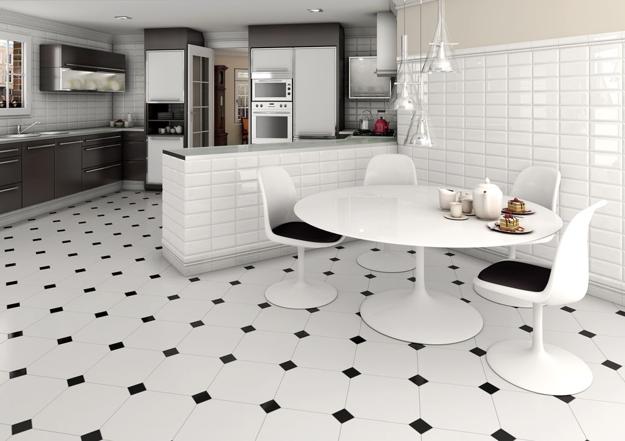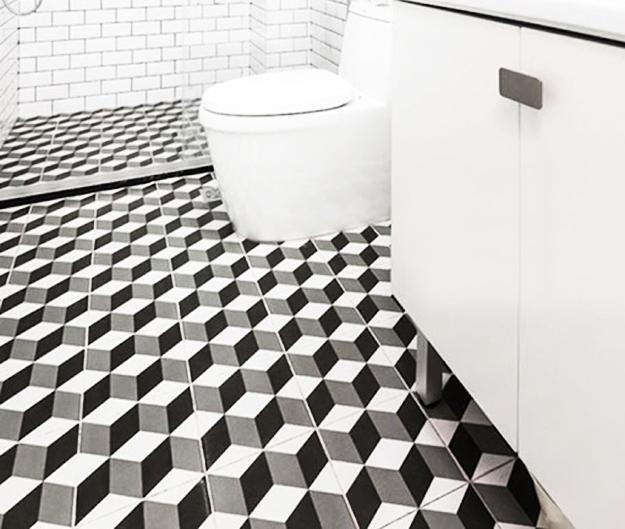 2. Triangle designs
Triangles are perfect for visually stretching small spaces and creating depth in interior design. Triangular floor tiles and wood panels are modern flooring ideas that incorporate the elegant simplicity of geometrics into beautiful, stylish rooms.
3. Contemporary digital prints
Digital technologies bring beautiful digital prints for floor decoration. Self-leveling floor designs, polished concrete, and digital prints that enhance contemporary flooring ideas are excellent options for creating modern interiors.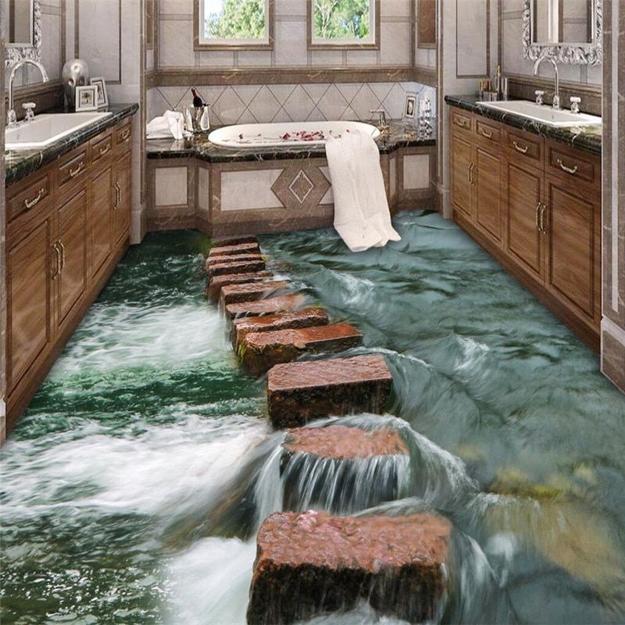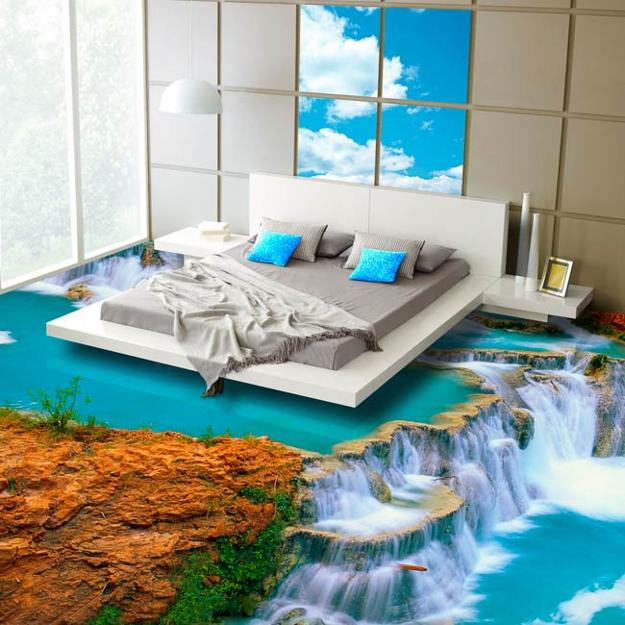 4. Modern carpets
Modern carpet tiles offer gorgeous patterns and color combinations, blending a warm interior design material with a contemporary look and originality. Floor carpet tiles can bring fresh designs, warm textures, and colorful patterns into modern rooms.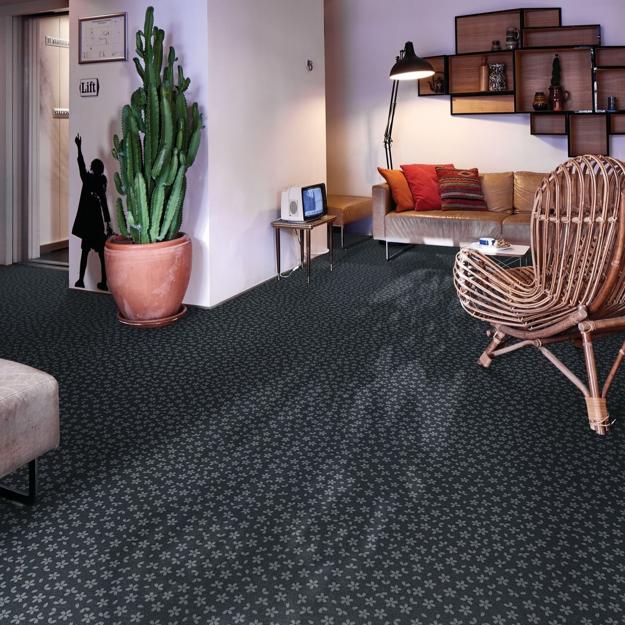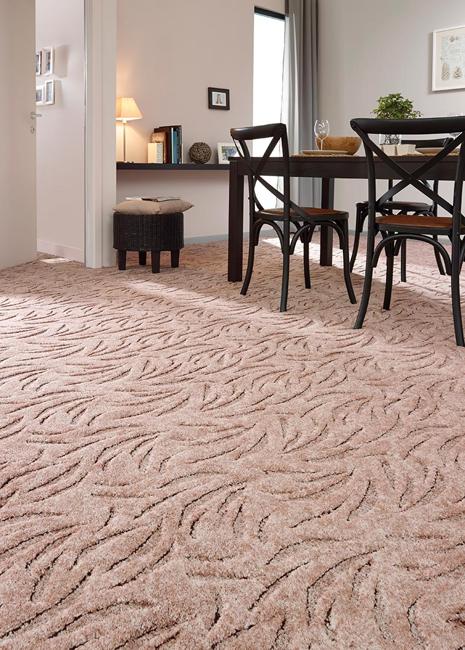 4. Wood flooring ideas
Wood flooring is a fantastic decorating option that blends the traditional warmth of natural material and contemporary design, turning wood into modern ideas.
Wood for floor-wall decoration
Floor-and-wall decoration with wood panels is perfect to create a fresh and modern interior design. When a wall and a floor feature the same look, it creates a pleasant optical illusion of extending space.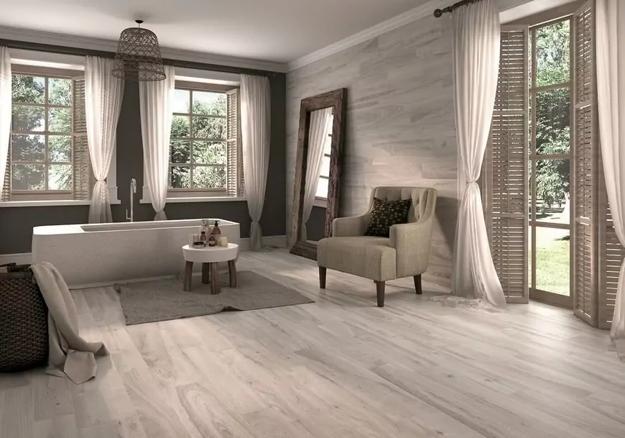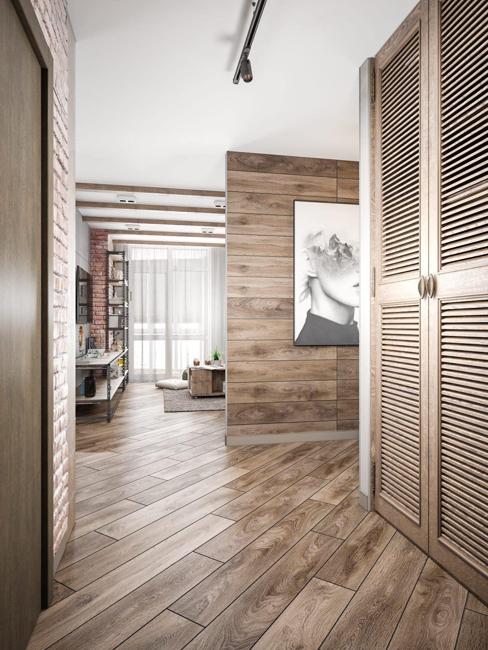 Wood panels
Wood panels can produce a 3d design, visually stretching small spaces. Classic wood wall paneling is perfect for traditional home interiors, while wood panels as modern flooring ideas create super-stylish rooms mixing warmth and natural vibe with the originality of contemporary designs.
Wood mix
Mixed textures and colors of different woods create intricate patterns and offer alternative flooring ideas for creative interior design. The unique designs add charm and chic to floor decoration celebrating the beauty of natural materials and modern flooring ideas.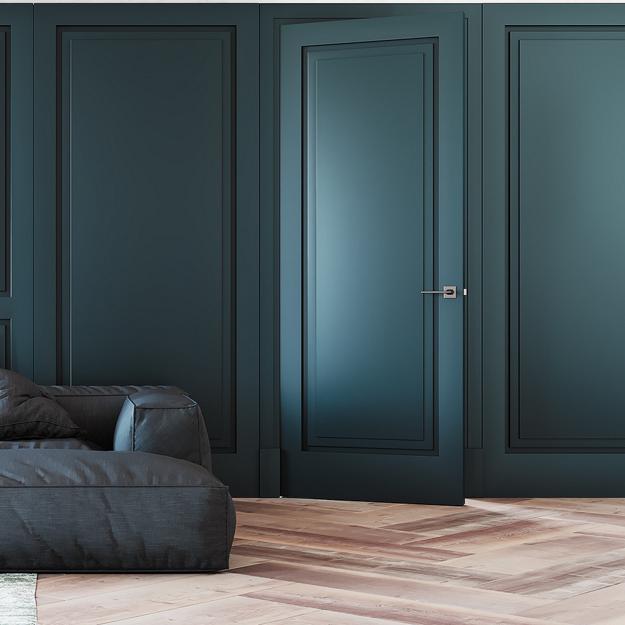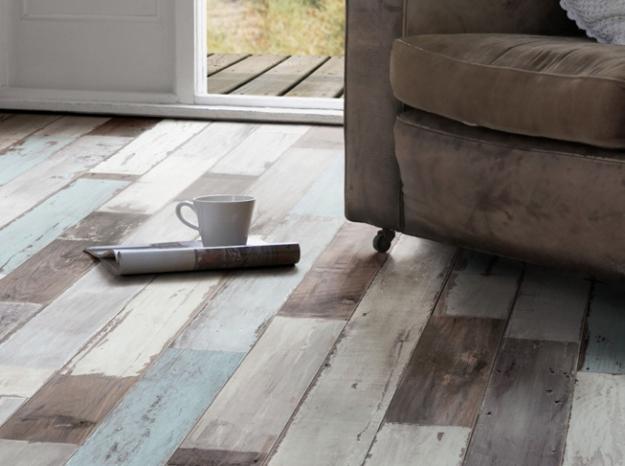 Laminate
Contemporary laminates help unite architectural designs and decorative elements in harmonious interiors. Also, you can match your interior doors, wall decor, room furniture, and floor decoration with the same or similar laminate materials.
Learning about modern flooring ideas helps choose the best floor decoration materials for your living spaces. Traditional and contemporary materials offer tremendous opportunities to create unique rooms, and hopefully, the Lushome collection of modern floors will inspire you.
Inspiring flooring ideas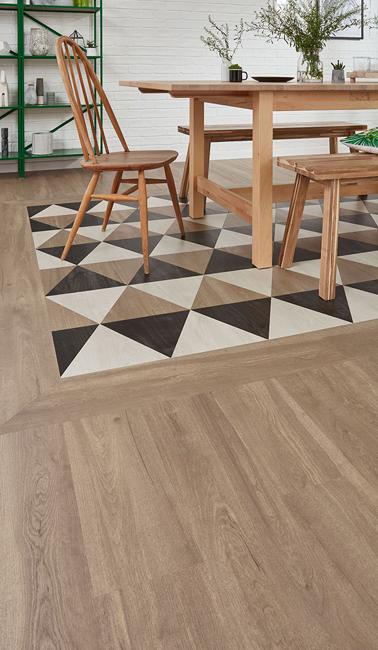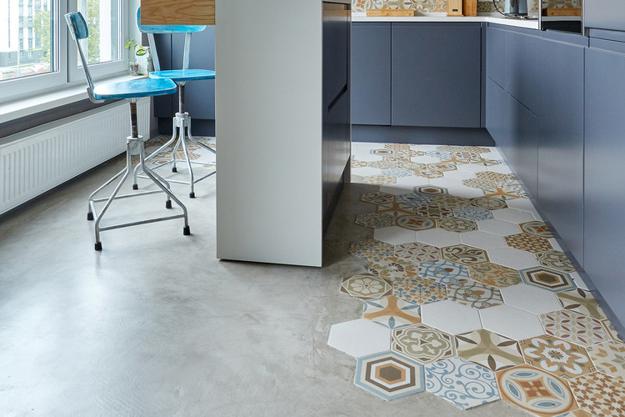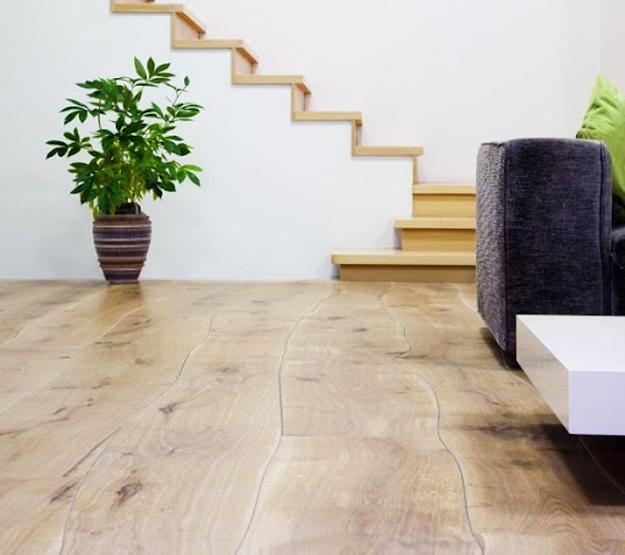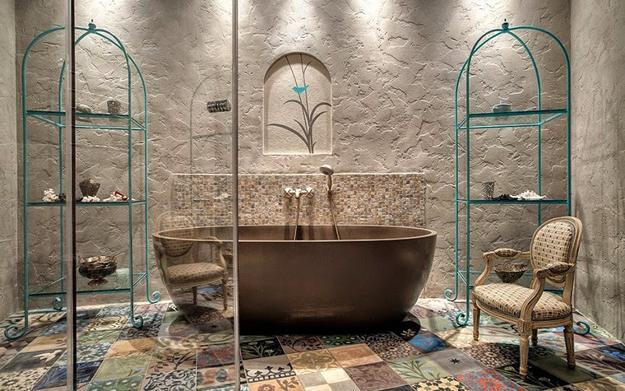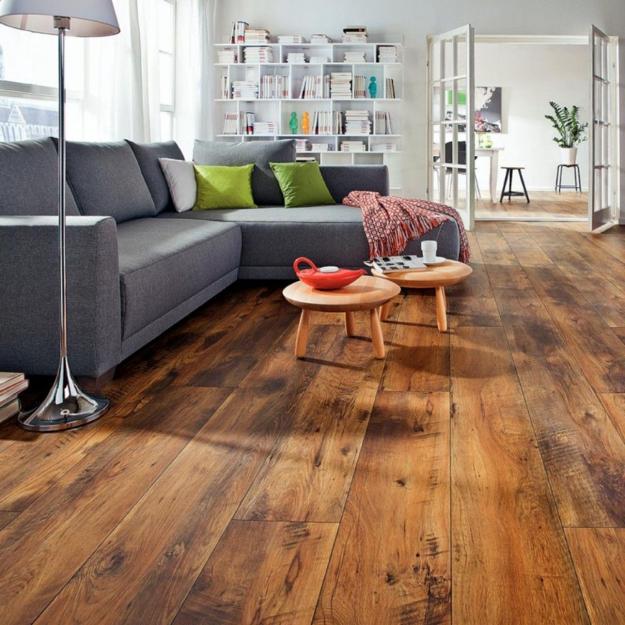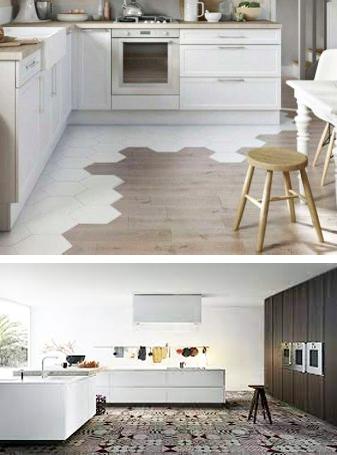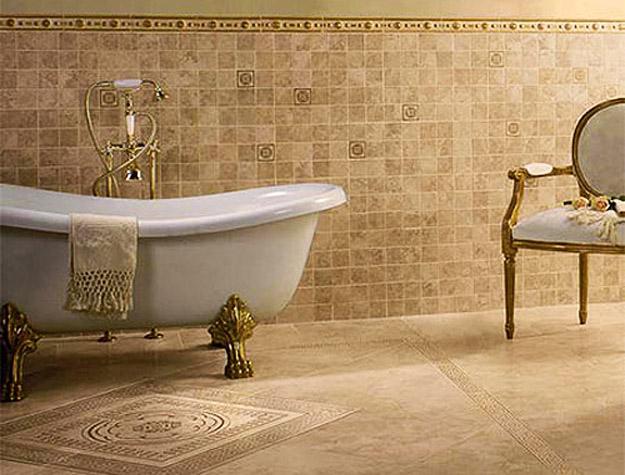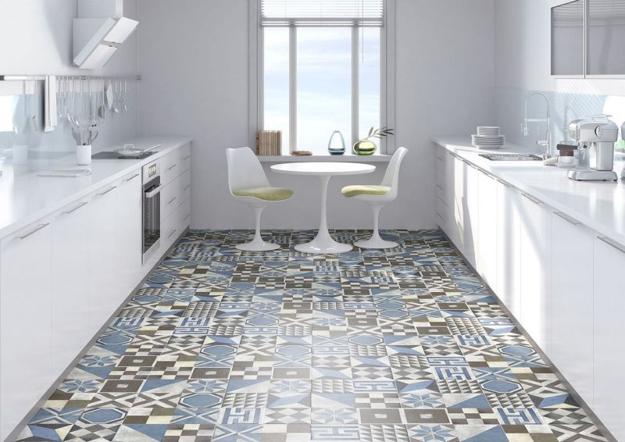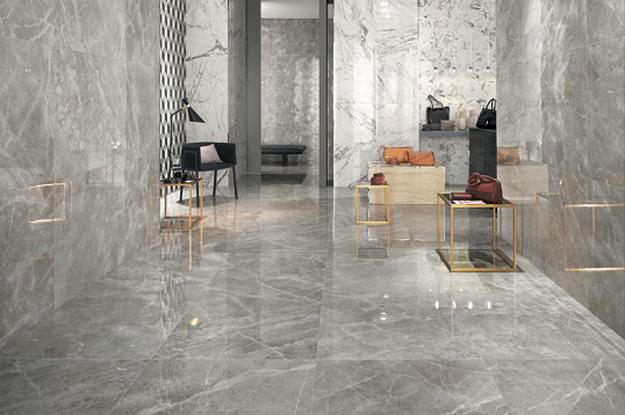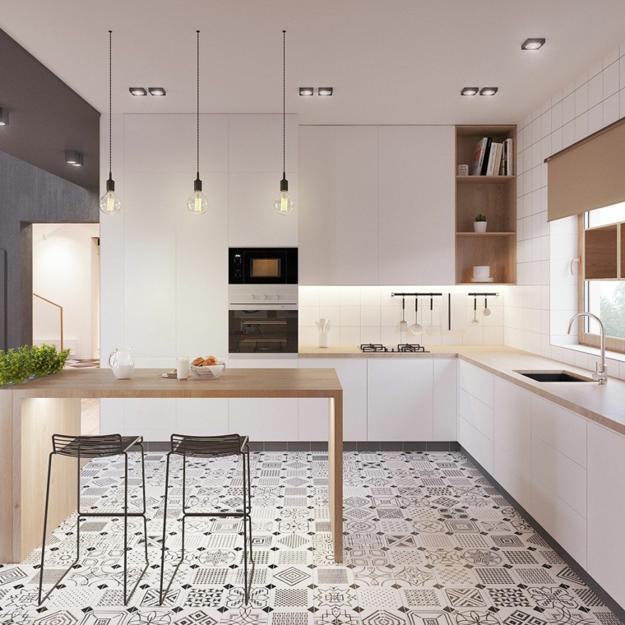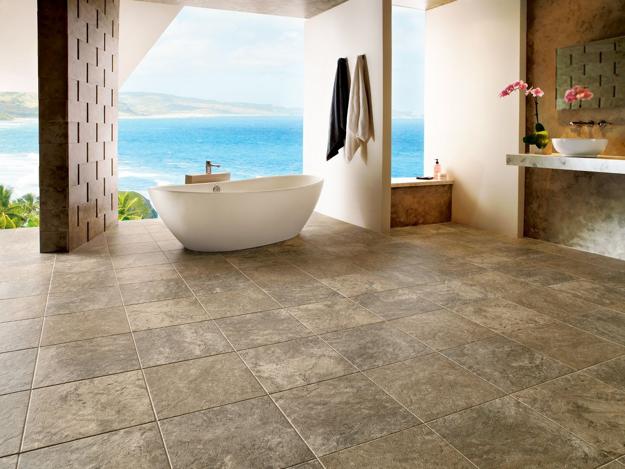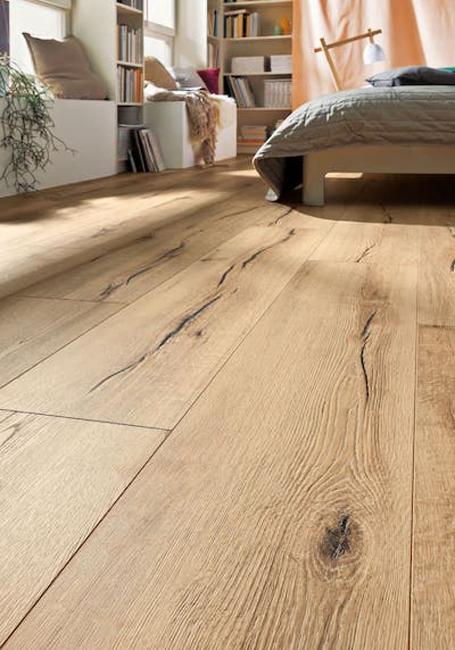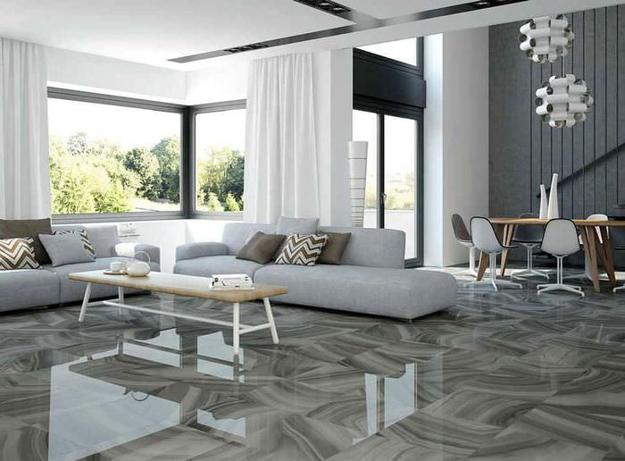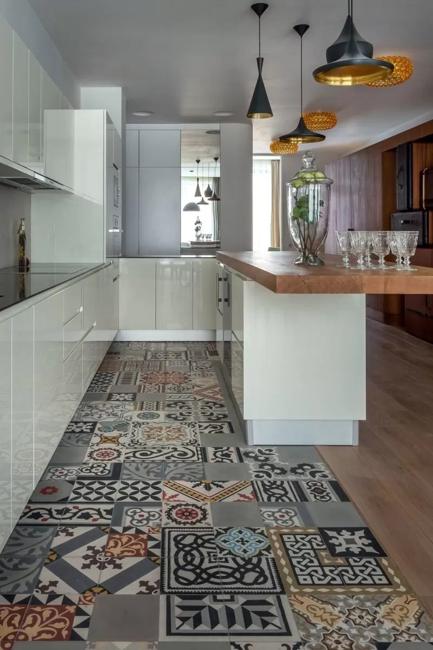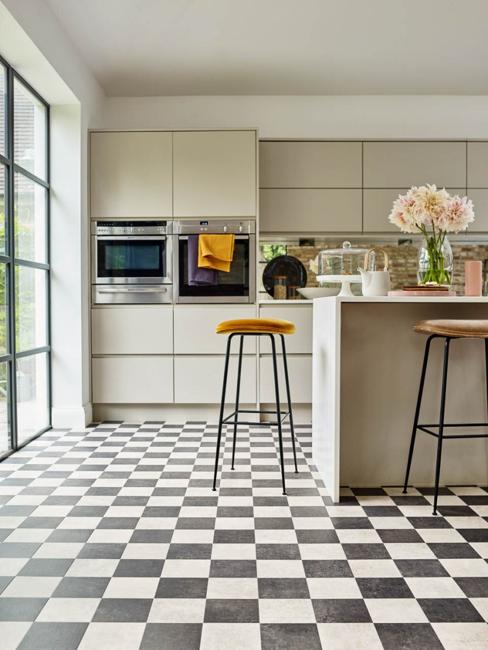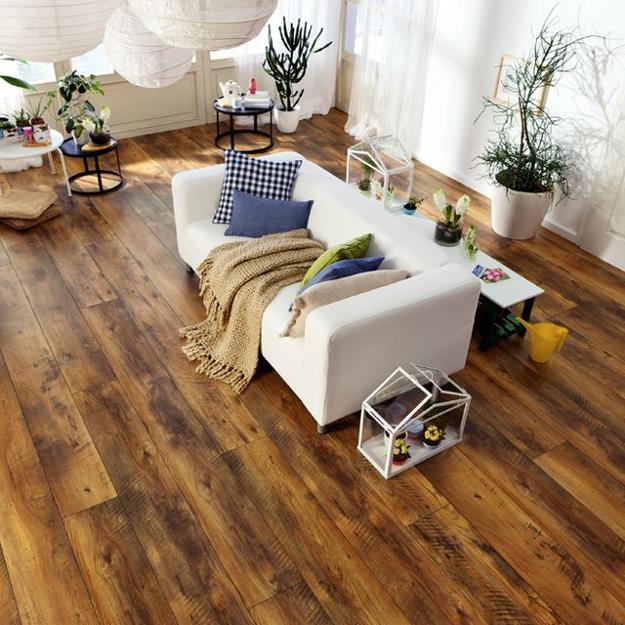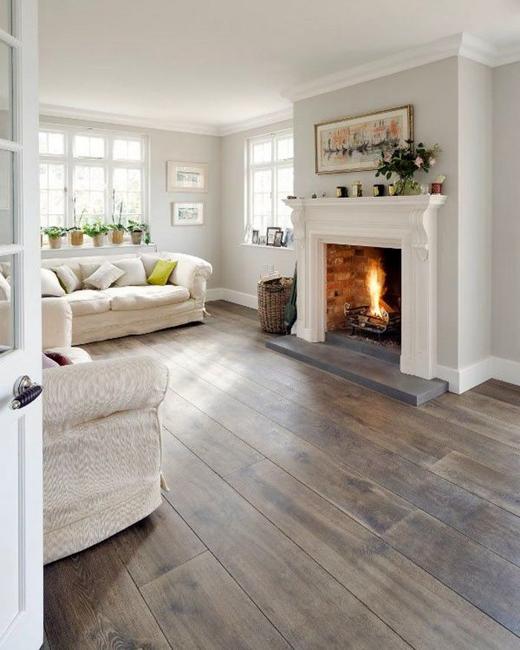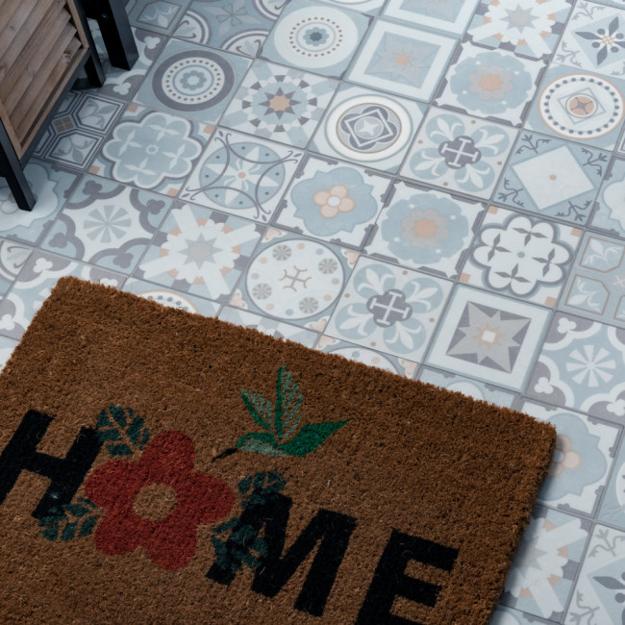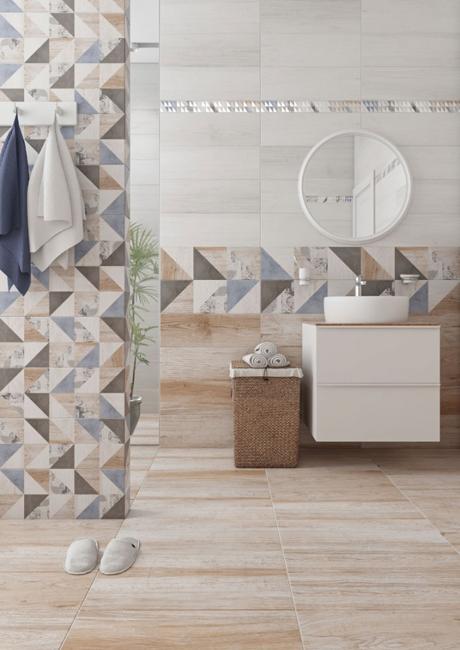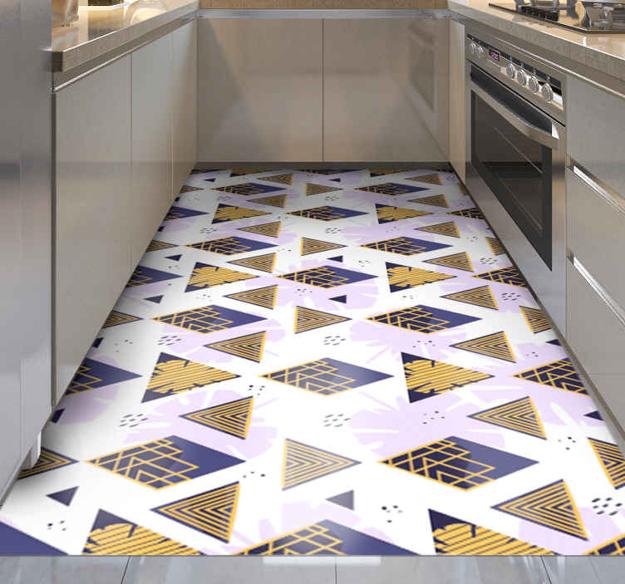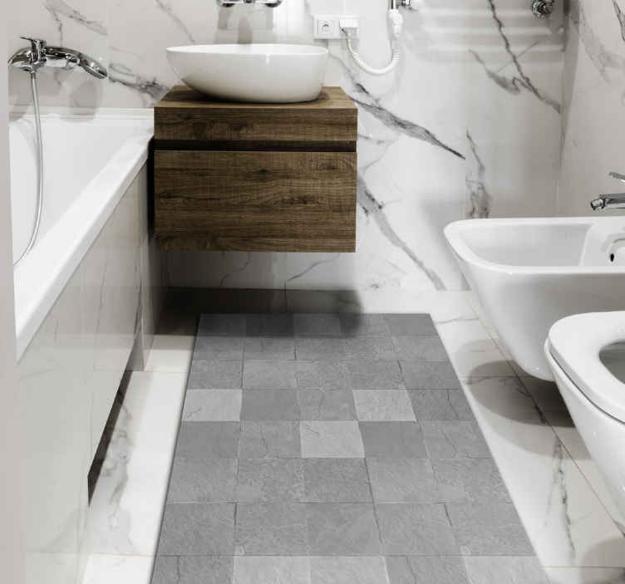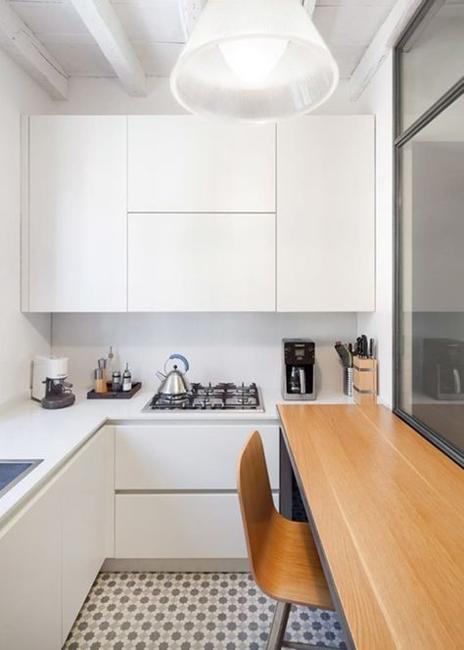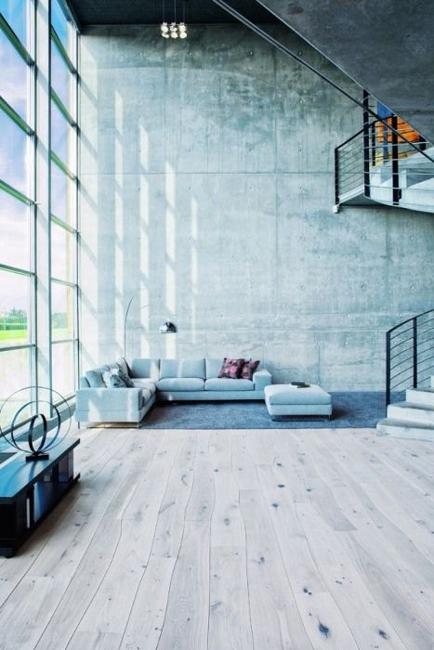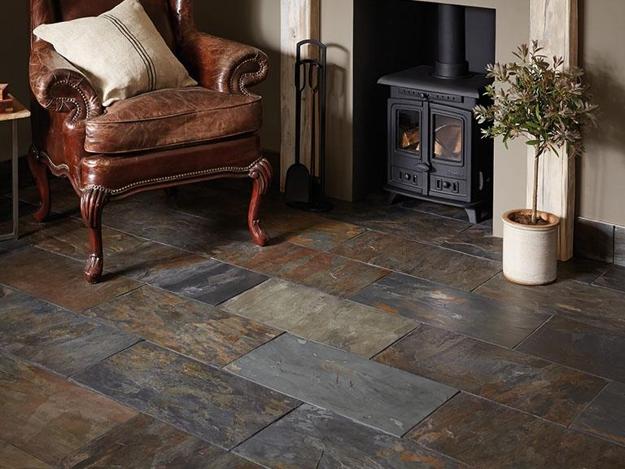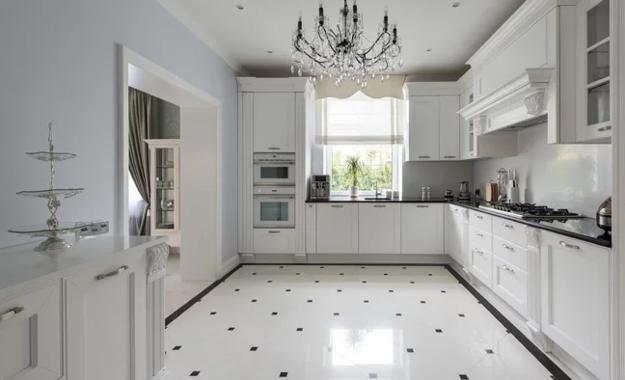 Warm metal accents are easy to incorporate into modern kitchen designs. Metal lamps, hardware, metal tiles, elements of kitchen designs will...
and enjoy free articles sent to your inbox