25 Modern Flooring Ideas Adding Beauty and Comfort to Bedroom Designs

Bedroom Designs
Interior Design Ideas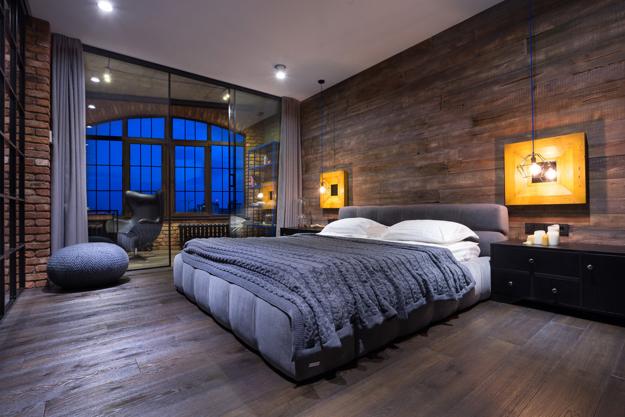 VALENTINES DAY IDEAS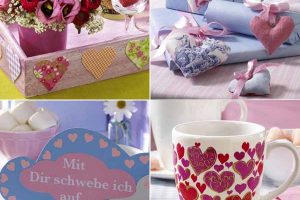 Bedroom floor decor is about beauty, comfort, and warmth. Attractive and functional floor materials are essential elements of creating beautiful, stylish, and elegant bedroom designs. Lushome shares modern flooring ideas for bedrooms to inspire to transform your interior design, add more comfort and style to your rooms, and spruce up home decorating.
Practical flooring ideas can improve an interior decorating, bring coziness into homes and make rooms functional and comfortable. Carpets, wooden floors, stone and ceramic tiles are beautiful, traditional materials for interior design which suit various climates. Concrete, bamboo, wood laminate, contemporary linoleum, cork flooring ideas are new and stylish options for modern floor decoration.
Sisal matting, bamboo, cork and laminate floors are fantastic alternatives to high-cost hardwood floors. You can use many different natural materials for stylish floor decoration or cover the existing concrete floor with a wall-to-wall contemporary carpet made with natural fibers. Wooden flooring materials are ideal for homes in northern countries, while polished concrete, stone, and ceramic floor tiles are perfect for warm climates. Your choice of flooring ideas for your bedrooms depends on you.
Contemporary flooring ideas, self-leveling floor
Matching interior design colors,
floor, ceiling, and wall paint colors
Modern floor materials for bedroom designs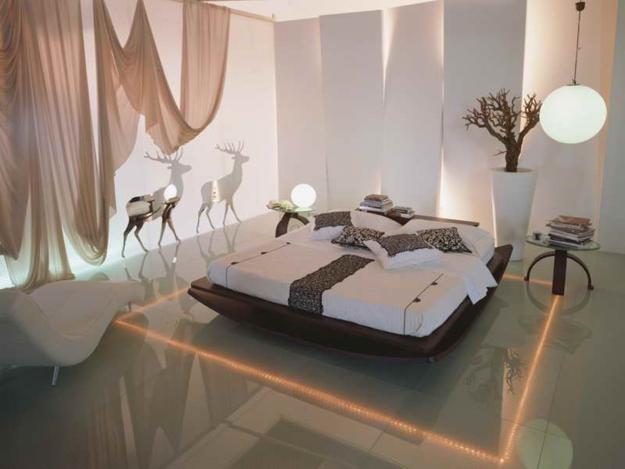 1. Self-leveling floor
Modern coatings can fix uneven floors. Self-leveling flooring is designed to create unusual and stylish surfaces that brighten up interior decorating with stunning images, lighting, and optical illusions.
2. Concrete
Concrete floors are perfect for unique, striking, and contemporary bedrooms. Concrete looks fabulous with exotic oriental rugs and creates gorgeous polished floors which call for unique and elegant floor decoration ideas.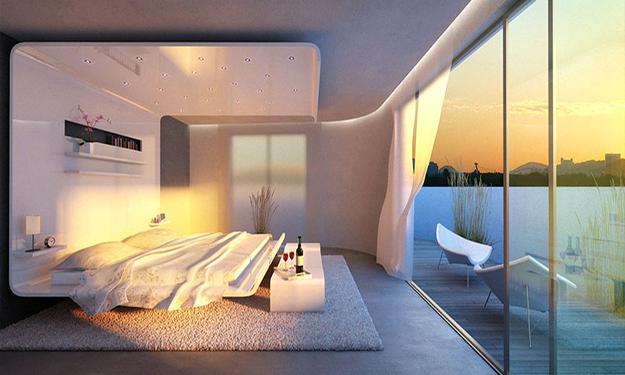 3. Carpeting
Carpet flooring is inexpensive and warm. Soft and pleasant carpet floors allow creating uniform surfaces or beautiful decoration patterns to compliment bedroom designs. Modern carpet flooring materials made with natural fibers are a fabulous way to enhance comfortable bedroom designs and create an ambiance of warm, relaxing, and pleasant home interiors.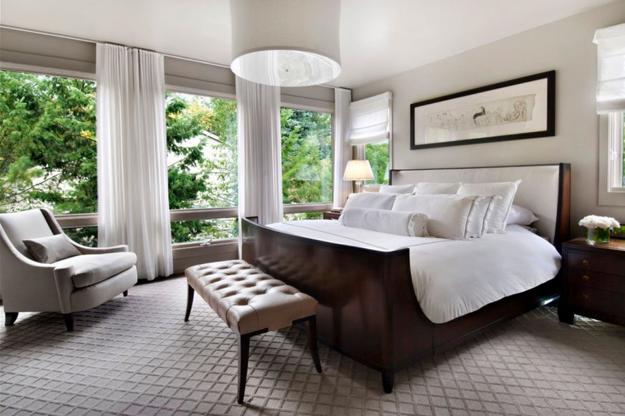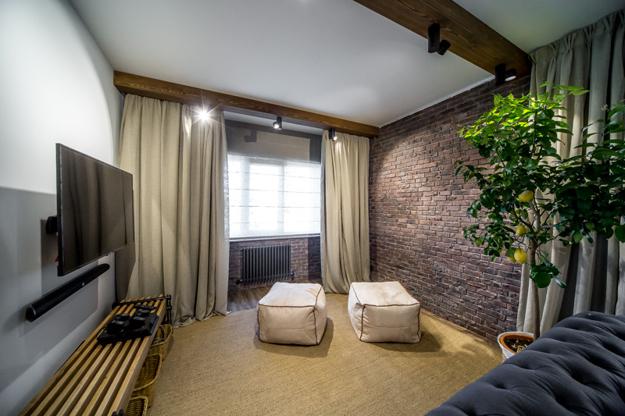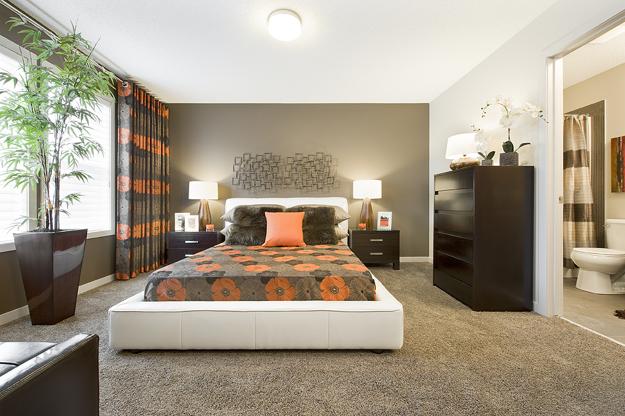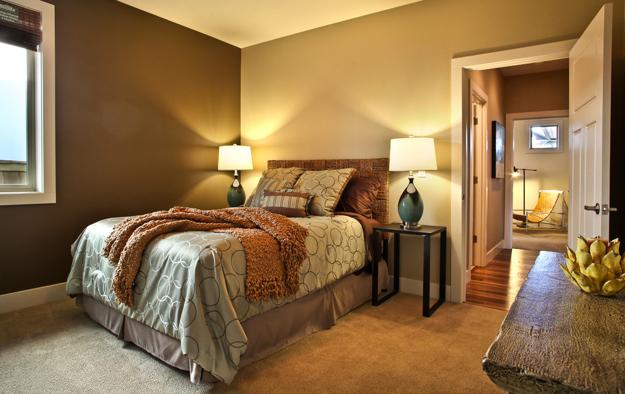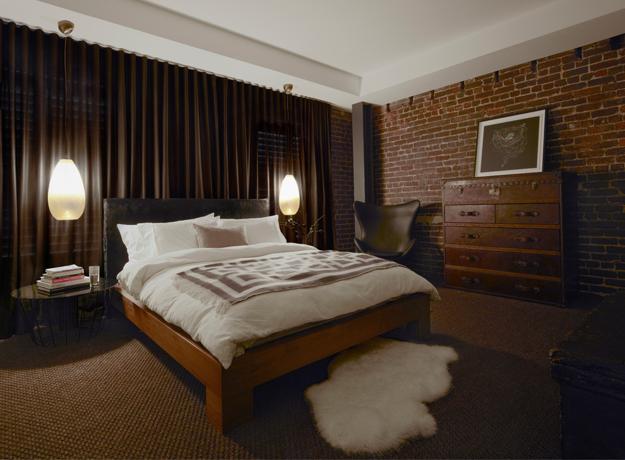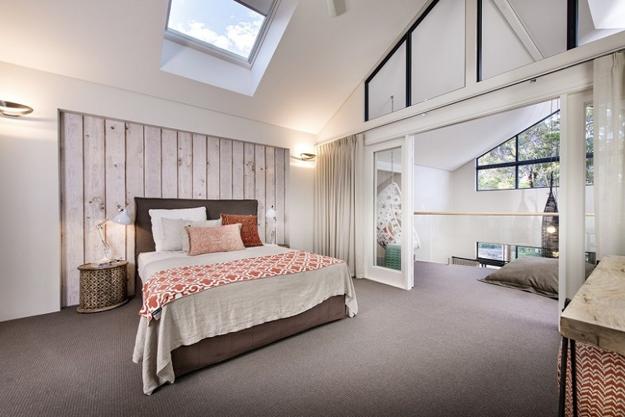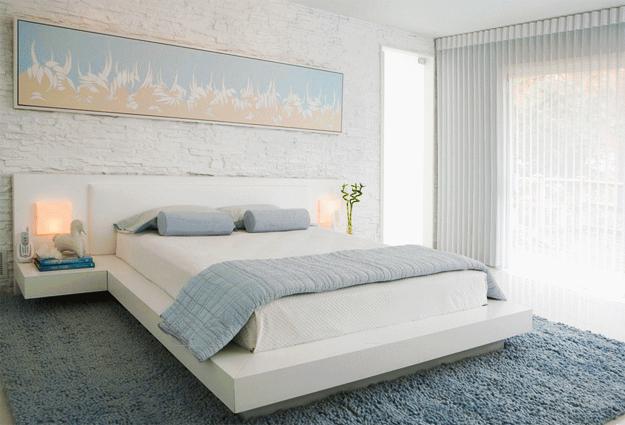 4. Bamboo and cork
Bamboo and cork are modern flooring ideas which are perfect for comfortable bedroom designs, baby nursery decorating and young kids rooms. There are many beautiful ways to use these materials for creating soft, warm, and attractive floor decoration in natural colors which emphasize Green bedroom design. These flooring ideas are functional, comfortable, and novel, perfect for modern room designs.
Spectacular self-leveling floor designs
adding optical illusions to modern interiors
5. Wood
Wooden floors look timelessly elegant and attractive. Wood flooring ideas are versatile, suitable for all bedroom designs. Wood floors make the interior design look and feel comfortable and welcoming. While balancing cool bedroom colors and whites, wood add warmth and richness of the natural material to modern room designs.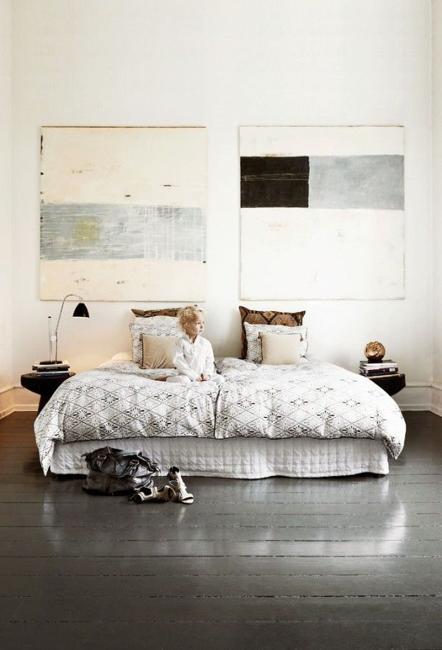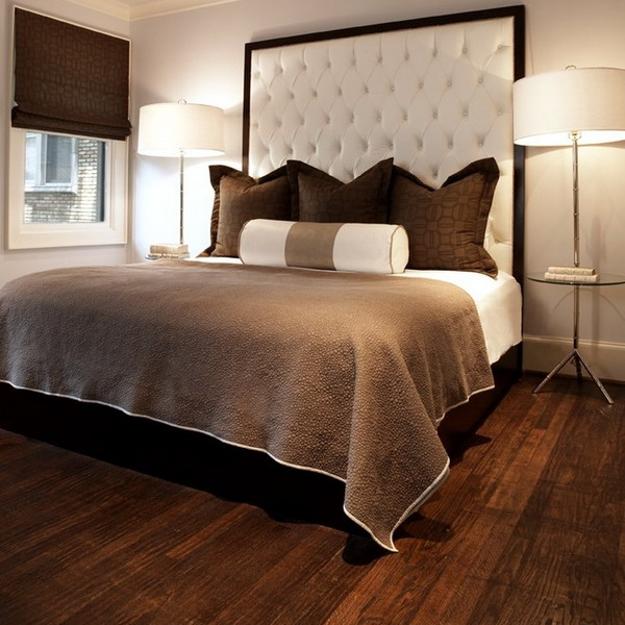 6. Stone and ceramic tiles
Stone and ceramic tiles look beautiful and elegant. Combined with soft bedroom fabrics and oriental rugs the floor tiles create harmonious, easy to clean, functional, and modern bedrooms.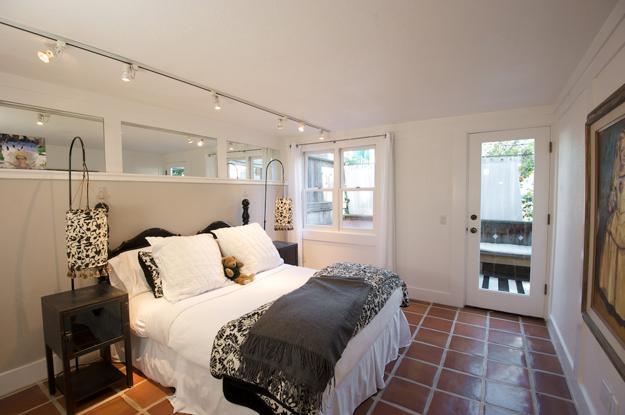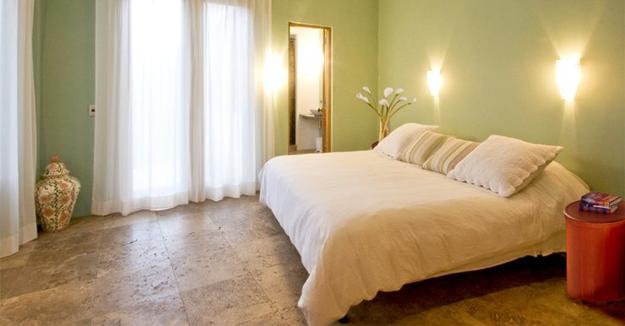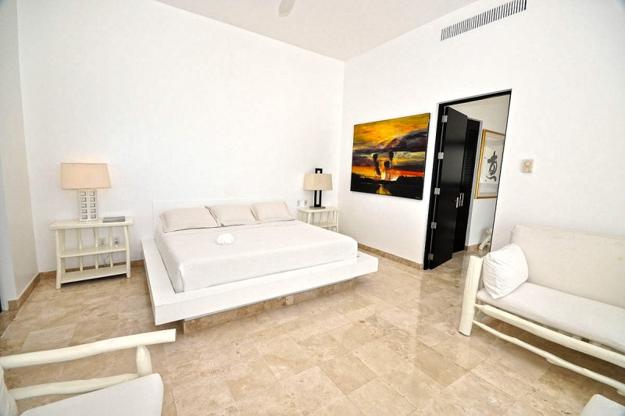 Here is a new design concept of Ibis Hotel in Sao Paulo, Brazil. The contemporary and original interior design invites everyone...