Modern Bathroom Sinks with Beautiful Prints, Bathroom Remodeling Ideas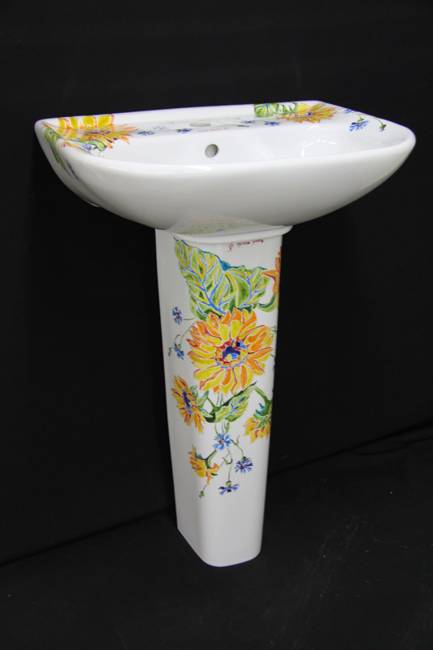 bathroom faucets and fixtures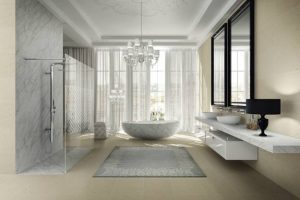 A bathroom sink is essential feature, and choosing a sink that is comfortable to use and beautiful creates attractive and functional bathroom design. Modern bathroom sinks with colorful prints and creative painting designs can give your bathrooms a great stylish look. Lushome collection of ceramic sinks with prints demonstrates beautiful designs and offer modern bathroom remodeling ideas.
Attractive painting ideas are fabulous inspirations in making the bathroom more beautiful, unique and stylish. Ceramic sinks which include the beautiful prints on them are a nice way to personalize modern bathroom design and enhance your favorite interior decorating theme.
Ceramic sinks with prints offer many benefits. These bathroom fixtures look spectacular, bold and original. Ceramic sinks are easy to clean, and colorful prints add charming details to the smooth bathroom sinks. Painting adds decorative accents in the form of beautiful prints, creating nice centerpieces for modern bathroom design.
30 modern bathroom remodeling ideas and home staging tips
Modern bathroom sinks with prints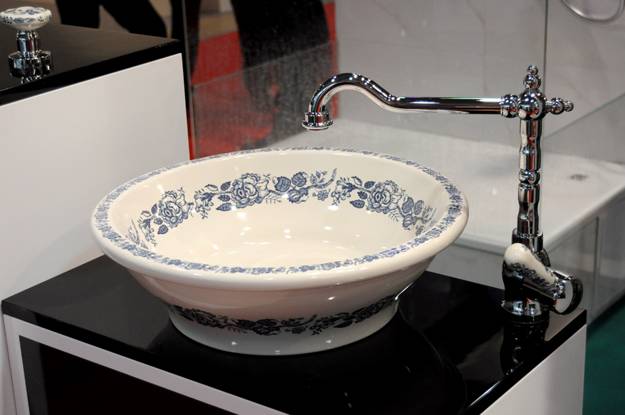 Bathroom sinks with prints look colorful and exclusive, perfect for interior decorating in Art Deco style. Bathroom sinks with prints enrich country home decor, look fantastic in eclectic bathrooms and can beautifully emphasize ethnic interior decorating ideas.
Decorating a bathroom sink with paint turn the sink into striking, fresh and modern centerpiece for bathroom design and decorating. Ceramic sinks have existed since the 19th century. Beautiful prints and skillfully crafted designs give a new life and provide fine fixtures for bathroom remodeling and decorating.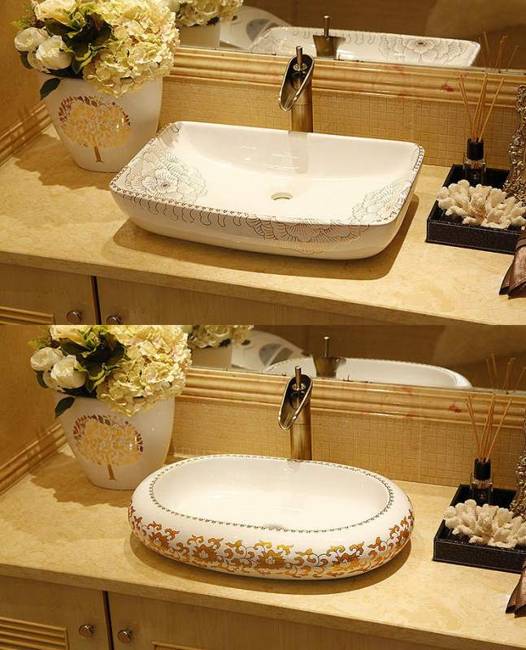 Ceramic bathroom sinks with prints come in various styles, sizes, shapes and colors. These bathroom fixtures are versatile, suitable for suburban mansions, urban apartments and traditional country homes. Prints on bathroom sinks look interesting and charming, bringing elegance of 19th century homes into modern bathroom design.
Latest trends in modern bathroom sinks and decorating ideas
Modern bathroom sinks in surprising shapes
Modern bathroom sinks with colorful prints or designs in black and white colors blend authentic beauty and comfortable shapes, excellent designs with practicality. Ceramic sinks are durable and can withstand the rigors of time and normal use. They feature prints that are simple and plain, or intricate and fascinating, offering beautiful bathroom fixtures for any bathroom remodeling and decorating project.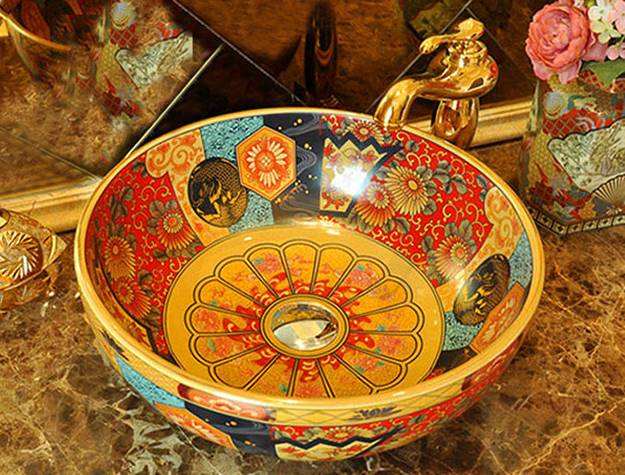 Modern bathroom sinks with prints bring unique style into bathrooms and brighten up interior design with color. Whether you are thinking of bathroom remodeling and decorating in vintage style, creating country home bathroom design or contemporary bathroom design, you can find the perfect bathroom sink with a lovely prints that suits your bathroom project.
Modern bathroom ideas, latest trends in rectangular bathroom sinks
Unusual bathroom sinks for modern bathroom design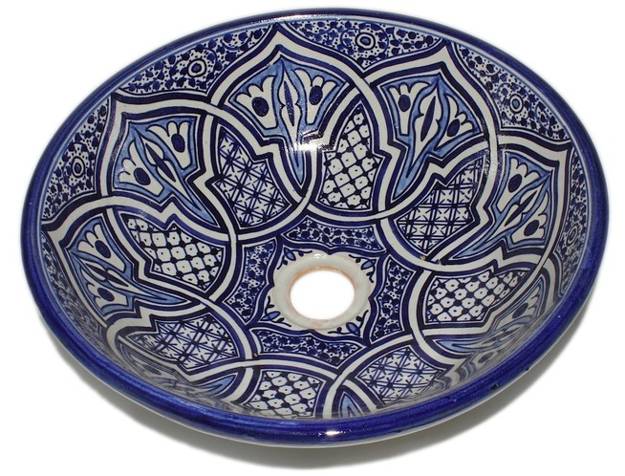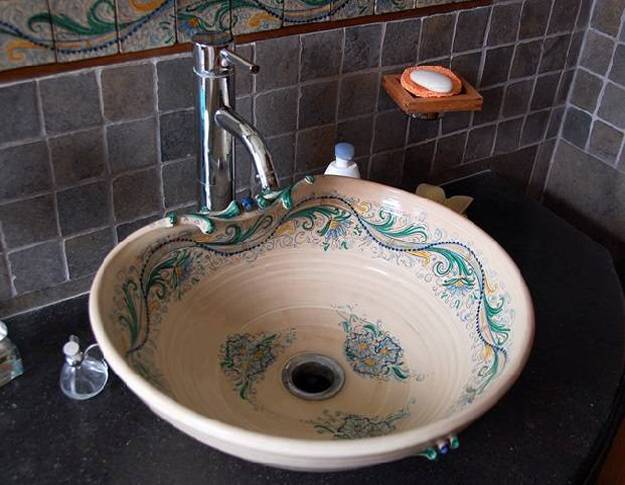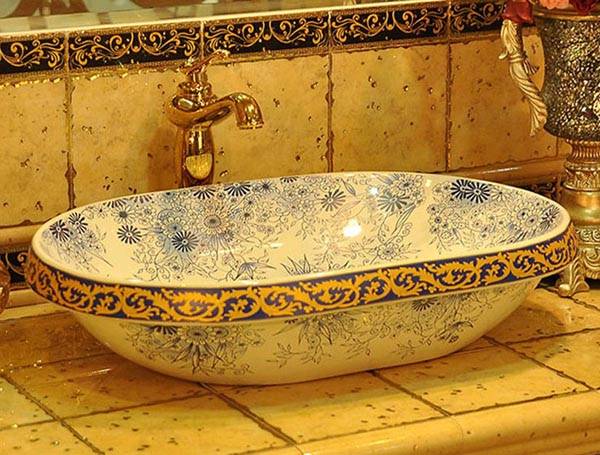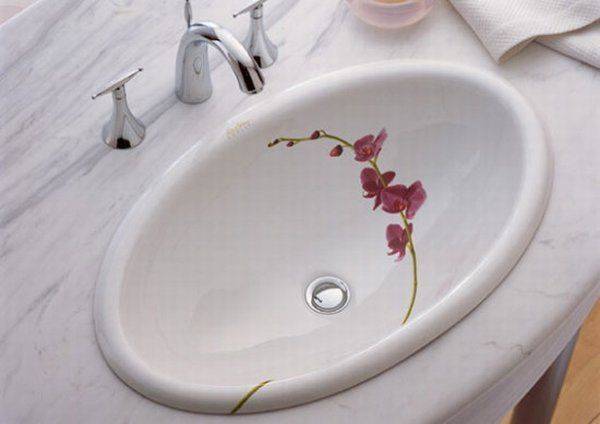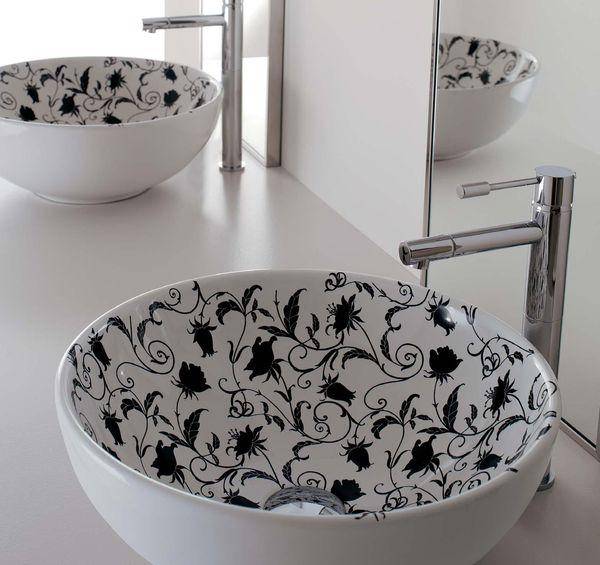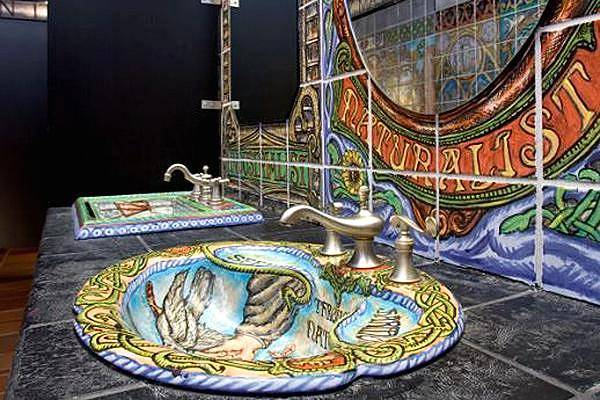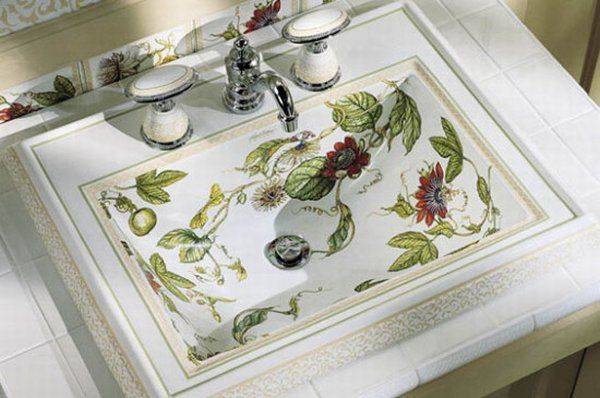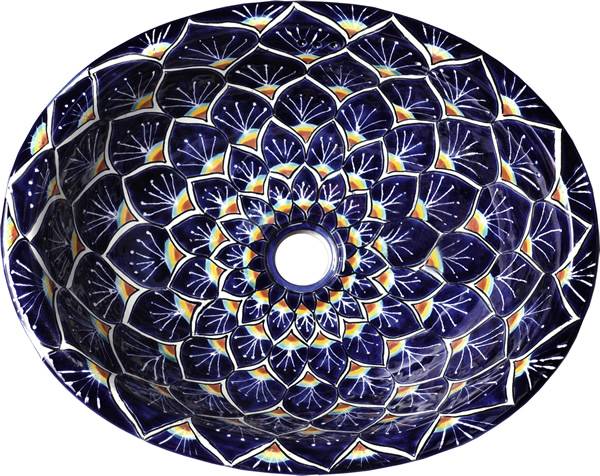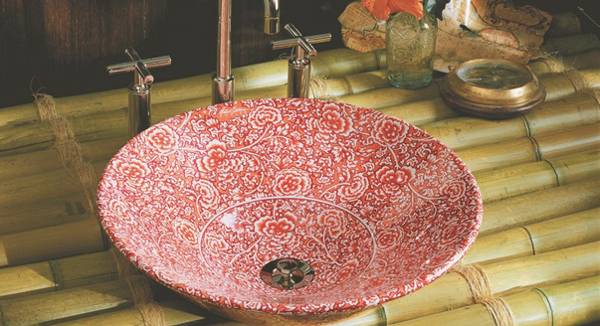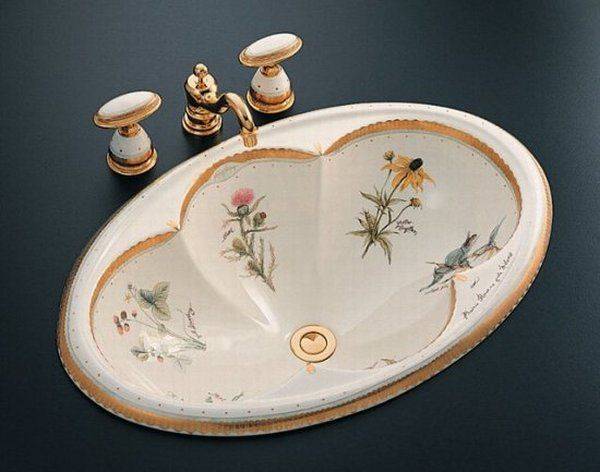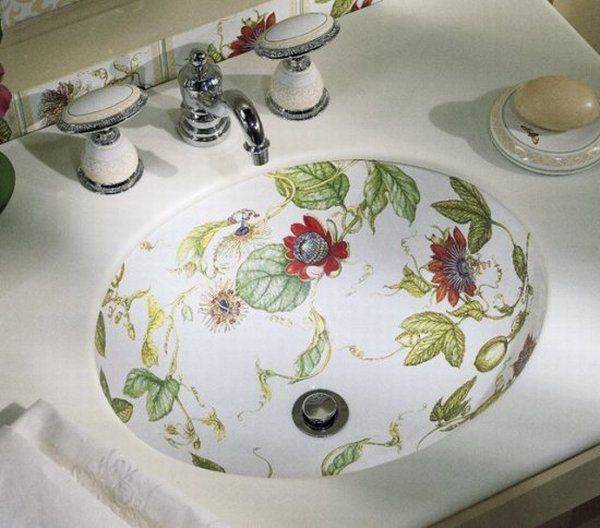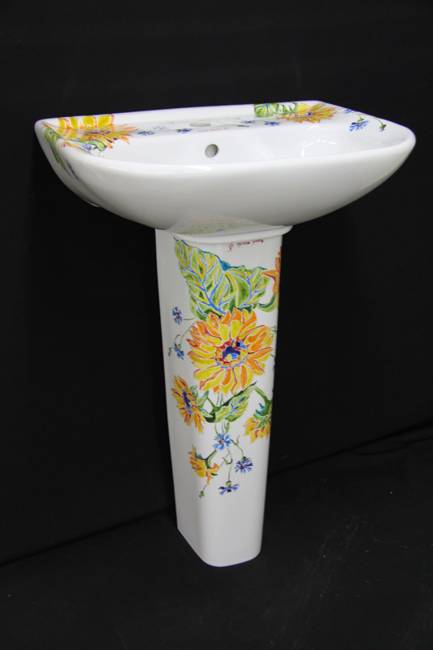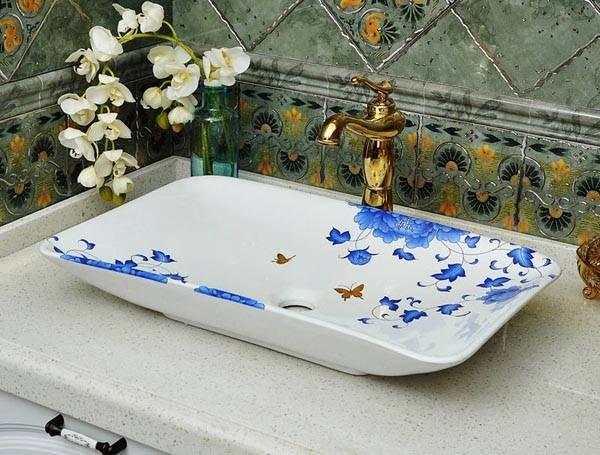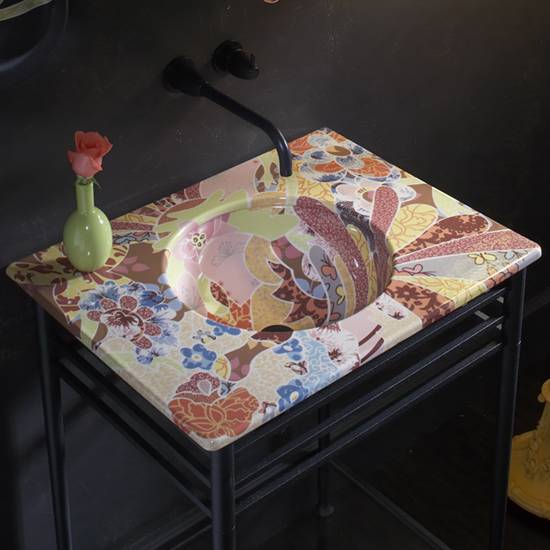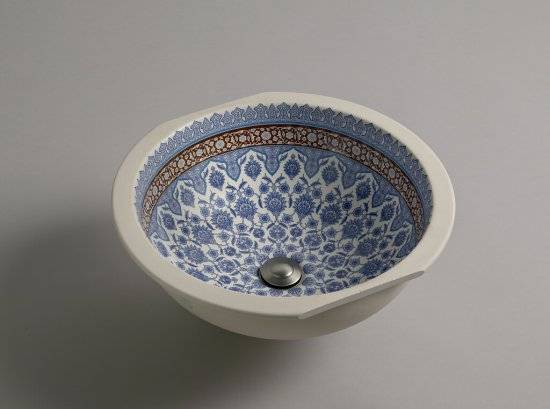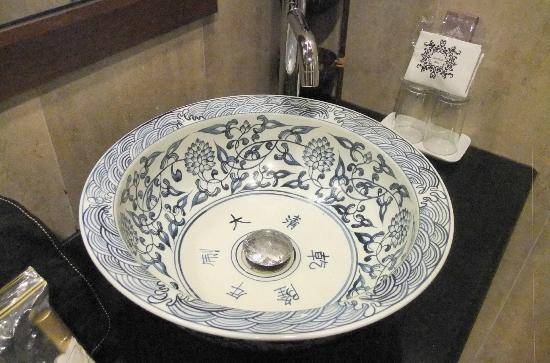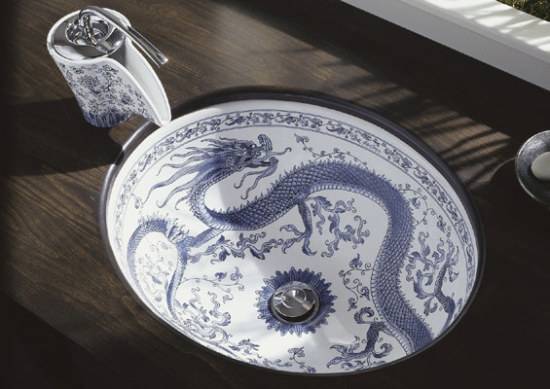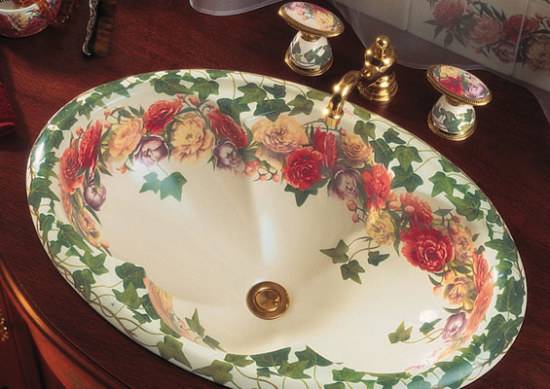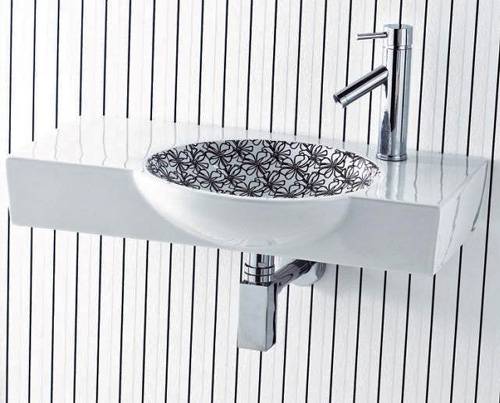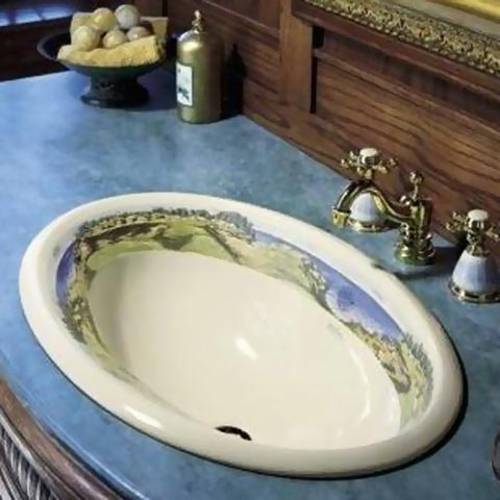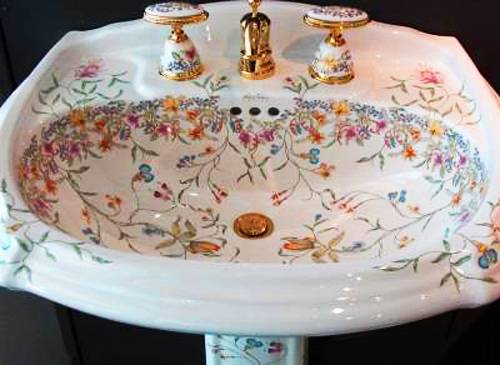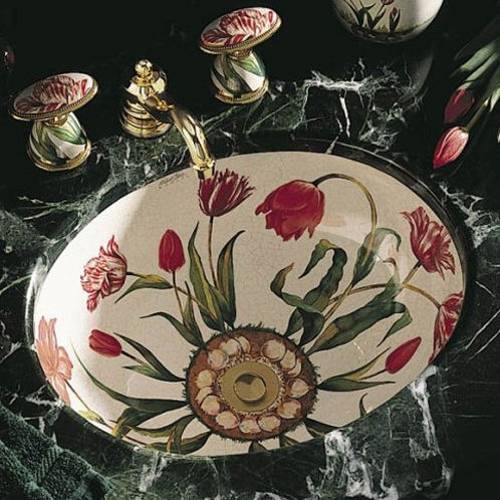 More from bathroom remodeling

Remodeling bathroom interiors is an essential part of creating a modern home. A beautiful, functional, well-planed, and modern bathroom design affects...
and enjoy free articles sent to your inbox