Selecting Modern Bathroom Fixtures, Modern Bathroom Sinks in Surprising Shapes

Bathroom Ideas

Decorating Ideas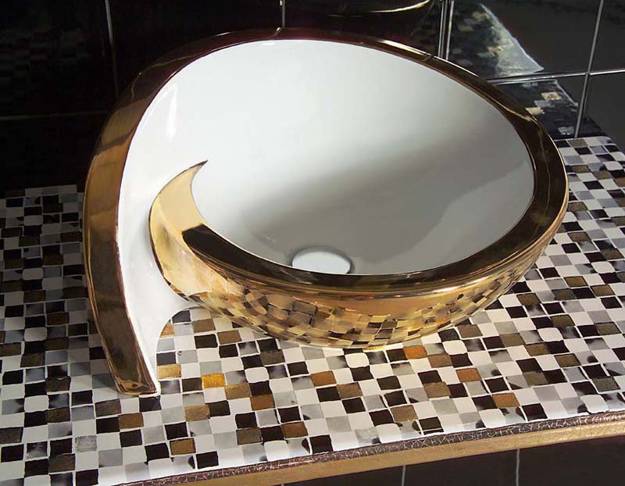 Spiral shaped round bathroom sink with golden finish
bathroom faucets and fixtures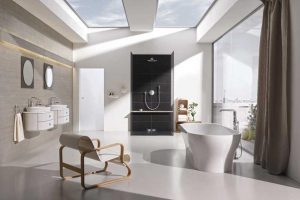 Contemporary bathroom sinks in unusual shapes are a wonderful way to personalize your modern bathroom design and decor. Replacing bathroom sinks is simple and quick. Modern bathroom sinks are inexpensive and spectacular. These bathroom fixtures are great for giving old bathroom designs a facelift and enhancing modern interiors with unique character. Lushome collection presents beautiful bathroom sinks that are inspiring, innovative and very stylish.
Replacing old bathroom sinks will modern bathroom fixtures, vanities and cabinets brings contemporary designs, attractive materials, surprising shapes and add volume to bathroom design. New bathroom sinks enhance the interior design and dramatically transform bathroom decorating. These functional bathroom fixtures are important items to consider for bathroom remodeling, home staging or new bathroom design.
Attractive and unusual modern bathroom sinks allow to create beautiful focal points of traditional and contemporary bathroom design, and make functional interiors look fresh, interesting and stylish. Modern bathroom sinks in surprising shapes allow simple, impressive and effective interior redesign.
Modern bathroom sinks adding chic and style to beautiful bathroom design
Modern bathroom sinks, wall mirrors and bathroom lights in vintage style
Modern bathroom sinks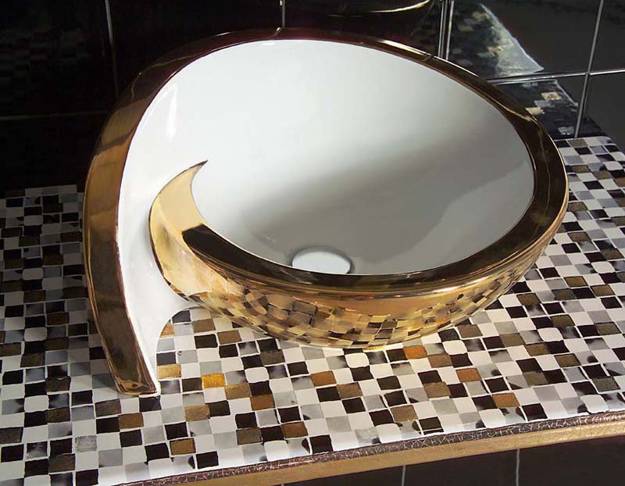 Modern bathroom fixtures can be uniquely shaped to highlight creative and innovative bathroom design and decor. Traditional bathroom sinks have more of a comfortable feel, but free shapes bathroom fixtures looks more luxurious, novel and unique.
Artistically shaped modern bathroom fixtures enrich existing bathroom design and inspire great ideas for new bathroom design. They bring an eclectic feel into modern bathroom design and can compliment contemporary bathroom design ideas and decor items.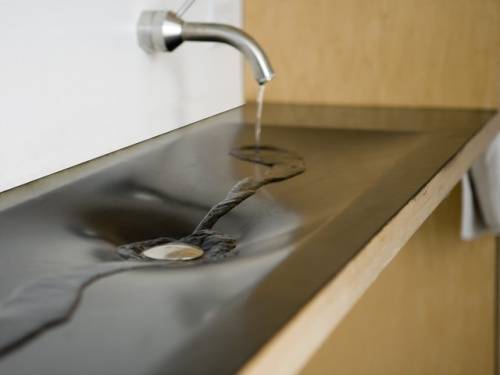 Unusually shaped modern bathroom sinks come in all design materials, from ceramic and wood to metal, concrete and glass, satisfying all taste and matching all modern bathroom design styles. The shape and material define a look of modern bathroom fixtures which should beautifully complement existing modern bathroom design and decor.
Latest trends in modern bathroom sinks, 25 beautiful bathroom fixtures
Concrete bathroom sinks adding industrial style to modern bathroom design
Bathroom fixtures, like sinks and faucets, are wonderful for quick and inexpensive bathroom remodeling projects with one simple and impressive change. A new bathroom sink can make the entire interior design look beautiful, fresh and more stylish.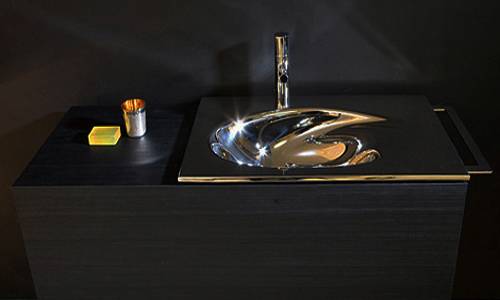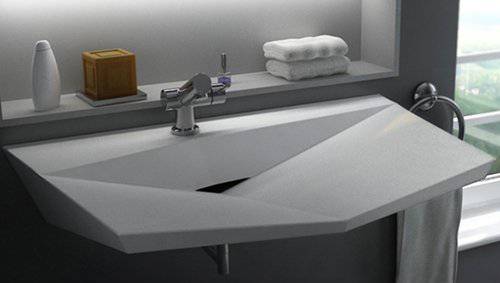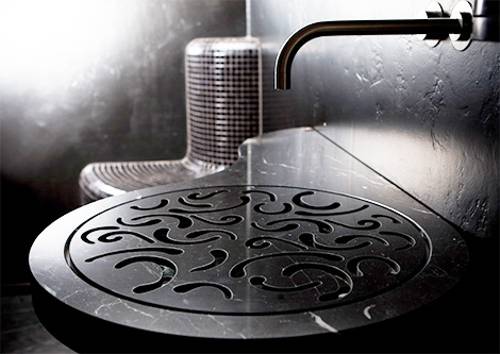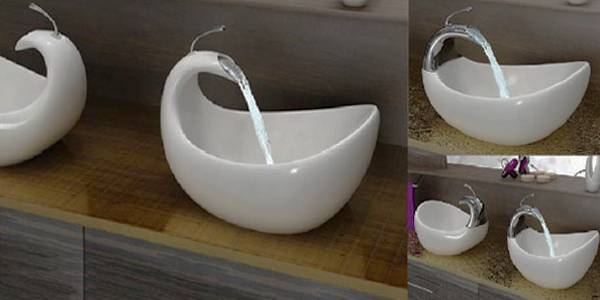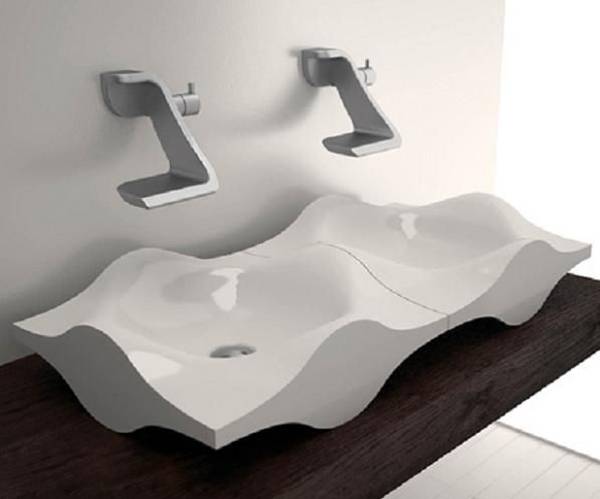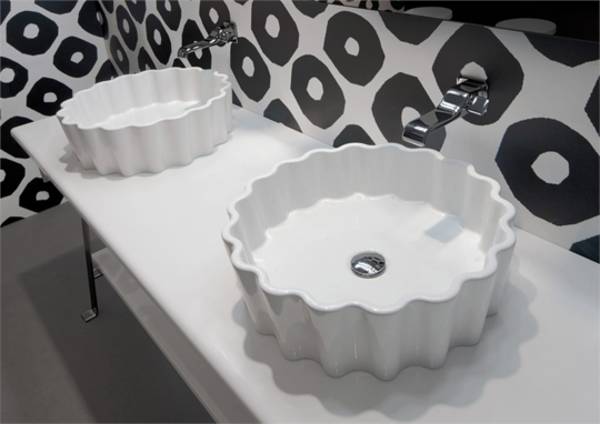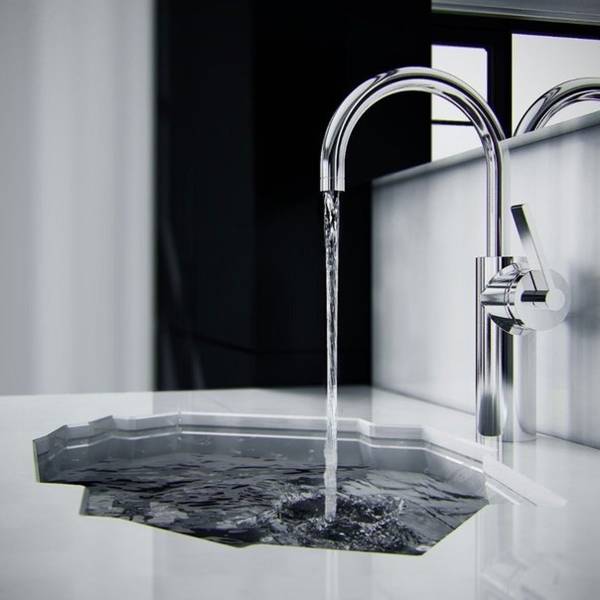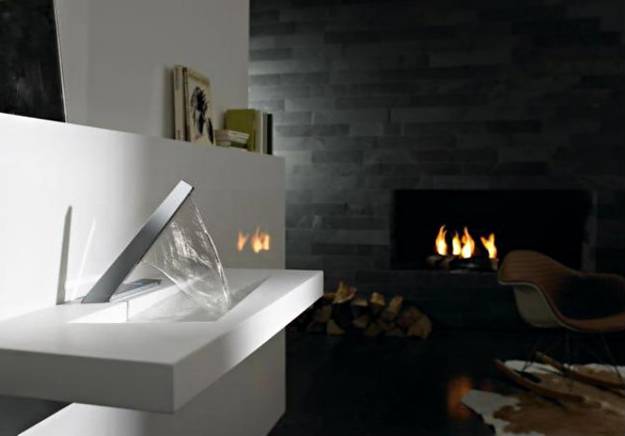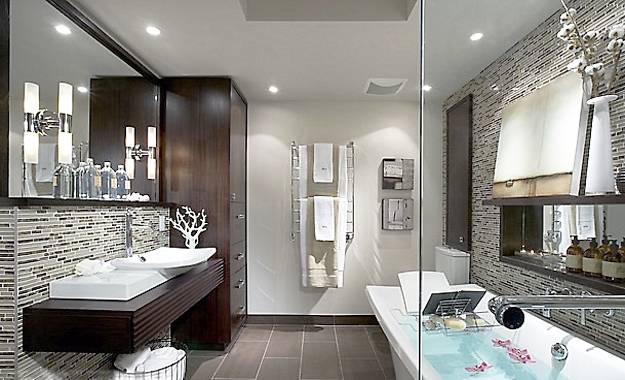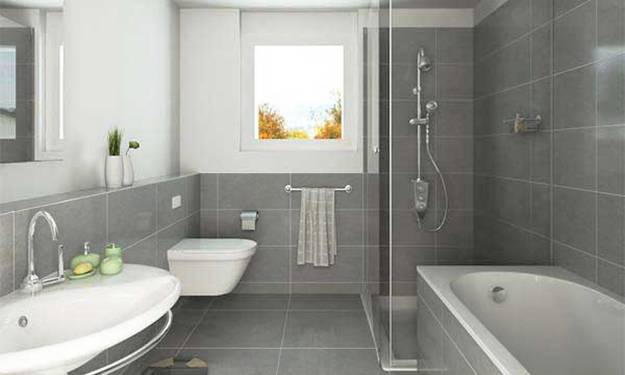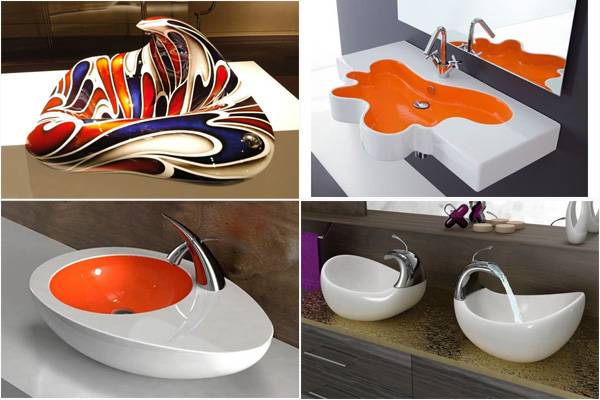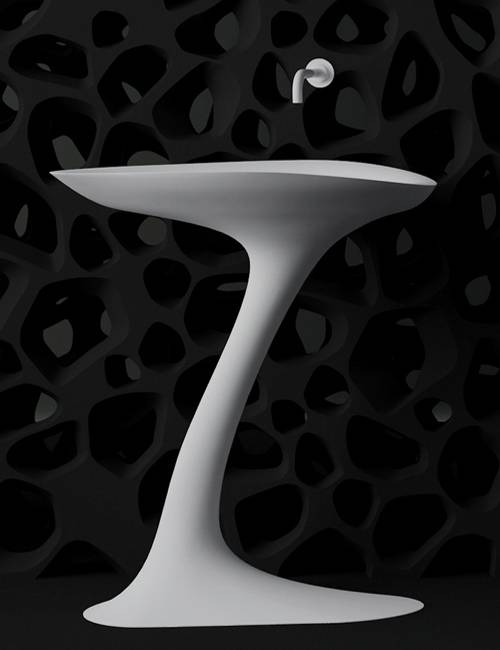 More from bathroom design

Remodeling bathroom interiors is an essential part of creating a modern home. A beautiful, functional, well-planed, and modern bathroom design affects...
and enjoy free articles sent to your inbox