Magnetic Planter for Fence Decorating, Creative Backyard Ideas

Decorating Ideas

Plants and Flowers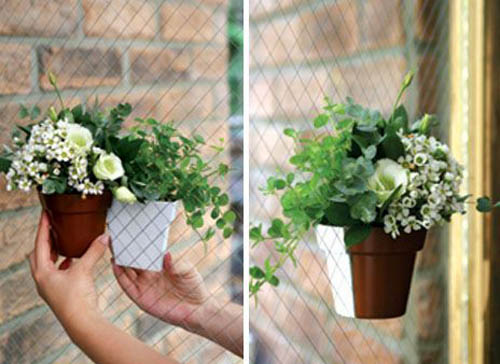 Unique planter design for glass balcony and wire fence decorating, creative backyard ideas
spring decorating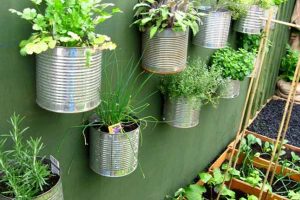 Magnetic Planter is an interesting idea for fence decorating. Designer Kyung-Eun Oh offered a planter that looks like two halves of a flower pot for both sides of fence decorating. Magnets keep two halves of the planter together, creating an attractive container for decorating with green plants and flowers.
A magnetic strip in the center of each part of a planter are strong enough, so you can arrange parts on opposite sides of a wire fence or a glass panel for gorgeous balcony, deck or backyard fence decorating.
If you put similar plants in each part of a planter you can create the illusion that the planter is embedded in the glass. Combining external and internal parts in various colors, you can create more interesting and bright fence decorating or balcony design.
Recycling decor, old shoes for green plants
Unusual planters for backyard decoration, 20 spring decorating ideas
Unique planter design for glass balcony and wire fence decorating, creative backyard ideas
Attracted by invisible magnetic forces, two parts of a planter create a very unusual flower pot, perfect for unique and impressive, charming and very personal backyard designs.
Magnetic planter is perfect for wire fence decorating and adding amazing accents to your glass balcony.
Magnetic planter for balcony and backyard decorating
Creative home decorating with flowers and plants, Sky Planter design idea from Boskke
Flexible Planter, creative design for decorating with plants and unique gift idea
You can use similar or different plants for creating unique backyard designs or making your balcony to look like a colorful flower bed.

Green ideas influence traditional and contemporary home decorating. Green ideas come in various forms, and a miniature garden with edible herbs...
and enjoy free articles sent to your inbox