Jewelry Batik and Fabulous Rugs, Vibrant Painting Ideas and Designs by David Galchutt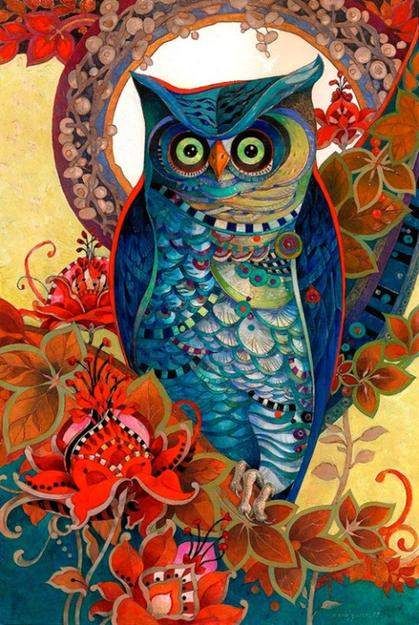 Blue owl, colorful bird image
DECORATING SMALL APARTMENTS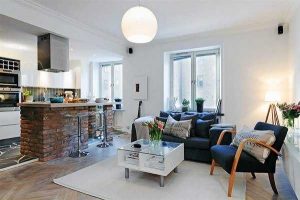 David Galchutt is the artist working in Southern California. His talent, adopted from parents, they were artists also, creates beautiful fabric paintings and rug hooking designs. He graduated from the Art College of Design in Pasadena in 1981. David's mother was engaged in costume design, and his father worked as a graphic designer. As a talented artist, David manifested himself immediately in many artistic fields. He illustrated children's books and envisioned gorgeous batik designs that are inspiring and fascinating.
These artworks are distinct and colorful. The fabric paintings are bright and make versatile, stylish, and original gifts. Hooked rugs demonstrate vibrant and personal designs, perfect for cheerful and stylish home decorating. Also, David Galchutt's works bring light into the gift and toy industry. For many years he was a personal stylist of the famous Barbie dolls, inventing chic outfits. David loves historical costumes. And their designs are seen in his work on batik and hooked rugs.
Decorative fabrics with watercolor prints
Smart decorating ideas turning stains into patterns
Modern painting ideas, faux finishes
Ombre decoration, modern painting ideas
Vinyl wall stickers and painting ideas, latest trends in wall decorating
Check out vibrant and unique works by David Galchutt that make perfect gifts.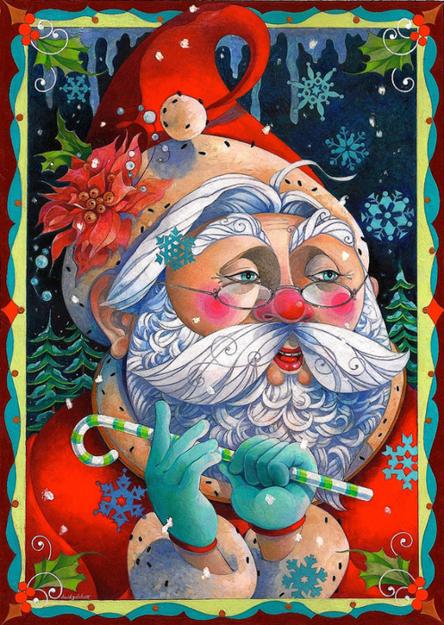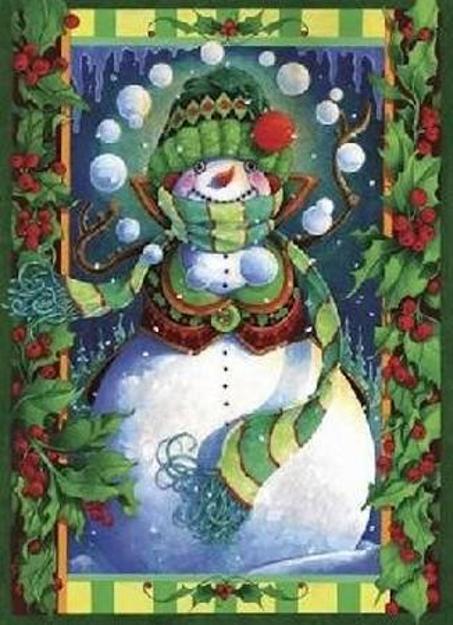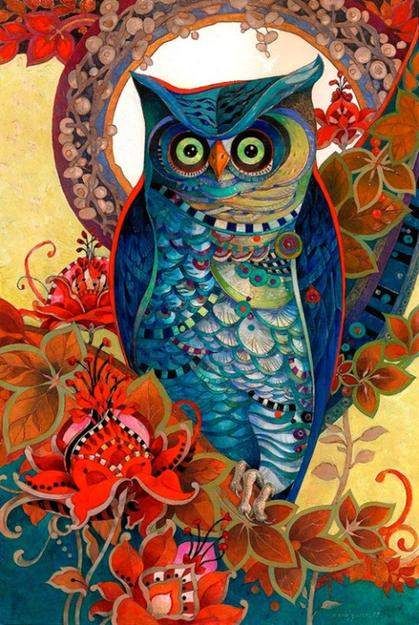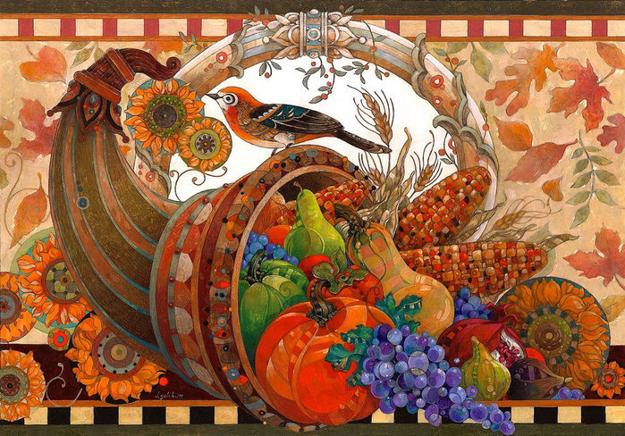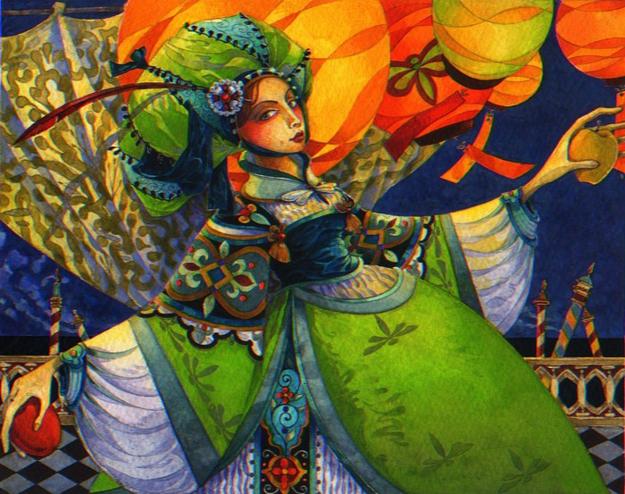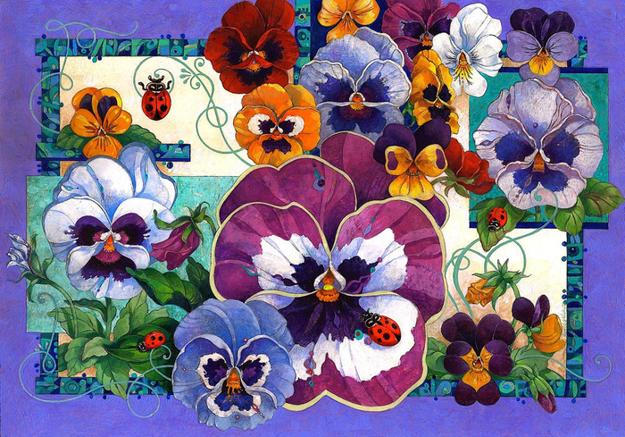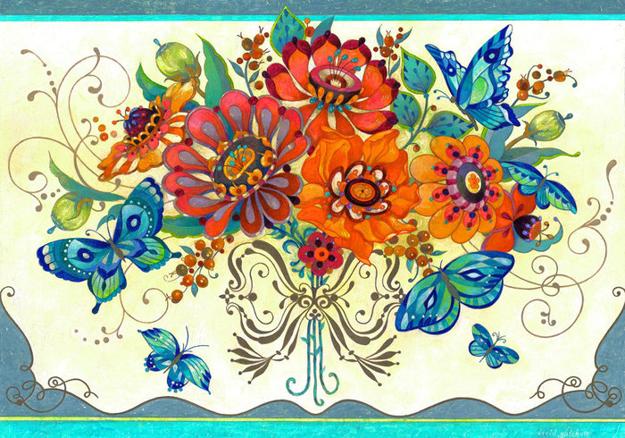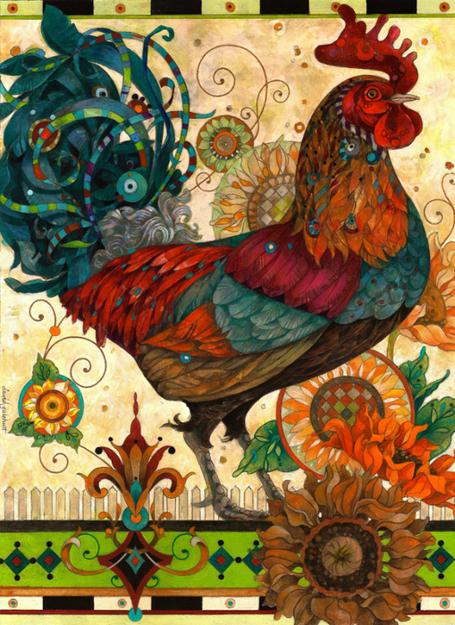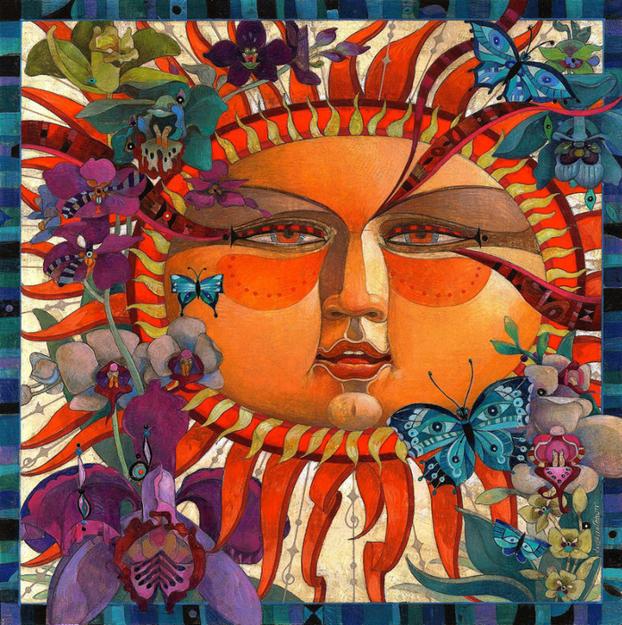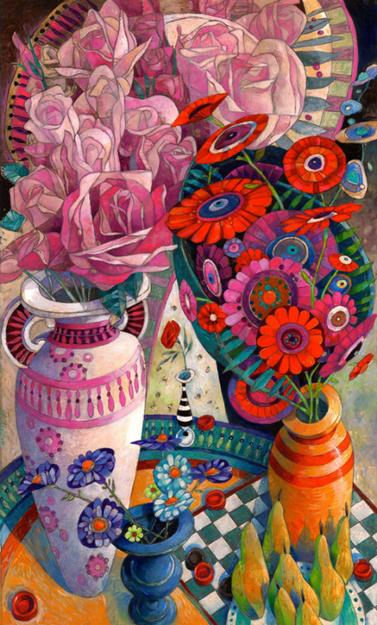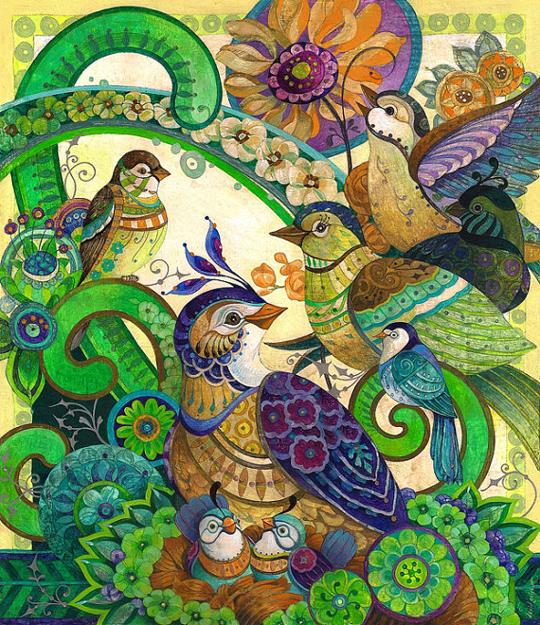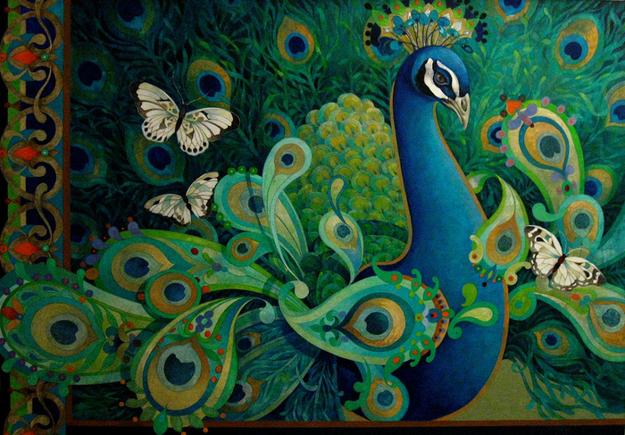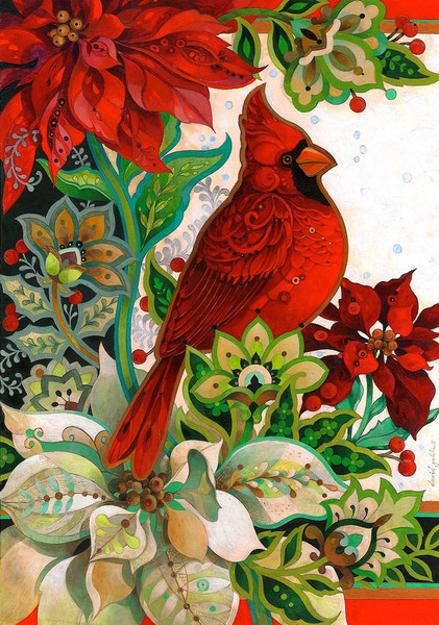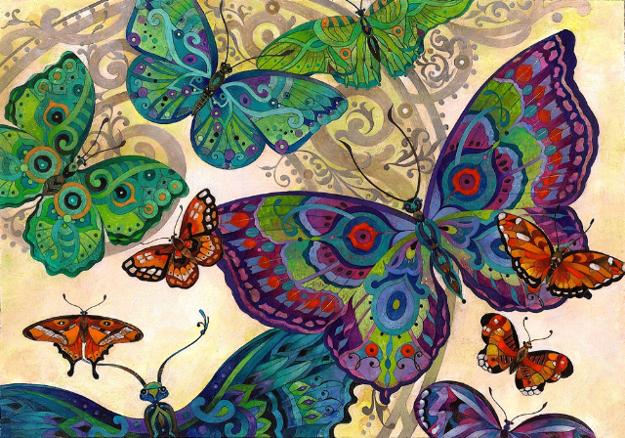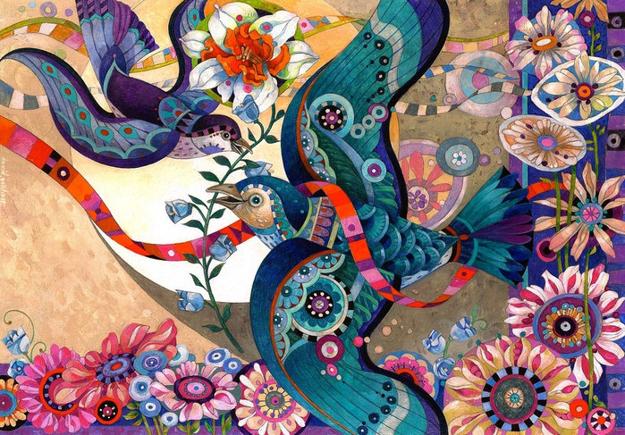 More from decorating design

Colorful handmade birdhouse designs look beautiful on green branches and garden posts. Creative painting ideas turn wooden birdhouses into bright yard...