Interior Decorating, Christmas Ideas from Christmasworld

Holiday Decor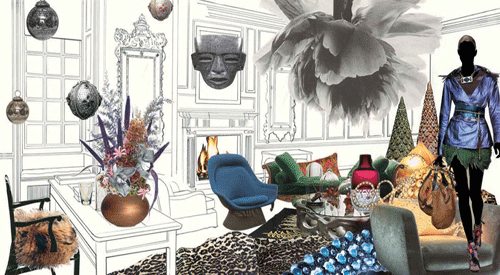 Christmas decorating ideas 2010-2011, Christmasworld decorating trends and colors
christmas ideas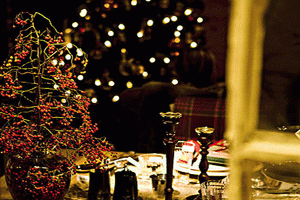 At the beginning of a business year, the world's leading trade fair for festive decorations Christmasworld presents interior decorating trends, materials, colors and innovations for coming seasons, including Christmas. Now is the right time to look at decorative products, themes and 2010-2011 interior trends from Christmasworld and use them for winter holidays and Christmas decorating.
Each year interior decorating experts around the world analyze various tendencies in design, fashion and art in order to identify and present modern interior trends. (About furniture design themes for 2011: The art of interior design, the future of the furniture) German designers from bora.herke style studio predict basic Christmas decorating ideas, styles, colors and themes 18 months in advance. They offer four themes for 2010-2011 Christmas decorating.
Interior decorating experts identify major areas and trends that designers all over the world support and develop, adopting for next year Christmas decorating.  Traditionally Christmasworld shows best ideas and stylish contemporary decorations, which Europeans will see in stores next Christmas.
Authentic theme, 2010-2011 Christmas decorating and interior trends
Modern interior decorating and colorful holiday decorations create enjoyable experiences that are highly memorable. Christmasworld themes offer colors, materials, styles and decorative products that will be highlights in coming seasons.
This winter holidays celebrate four Christmas decorating themes. According to German experts, the motto is 'The Beauty of the Moment.
Optimistic theme for modern interior decorating, 2010-2011 Christmas decorating trends
German experts have identified four major Christmas decorating ideas and modern themes: Authentic, Optimistic, Eccentric and Graphic. For each theme designers selected motifs, colors, natural and contemporary materials, using which people can create modern Christmas decorating design and stylish winter holiday atmosphere.
Authentic theme requires simplicity. Old and new Christmas decorating ideas create recycling chic. (Look at chic eco friendly Christmas table decorations) Grey, green, blue, and white colors, natural materials, handmade items and crafts celebrate authentic Christmas.
Optimistic theme encourages creativity. Multicolored palette includes bright yellow, aquamarine, pink, dark tones of red, purple, orange and relaxing green colors. Man made materials, rubber or plastic are great, helping present unconventional Christmas decorating ideas.
2010-2011 Christmas decorating ideas, Christmasworld trends and colors, eccentric theme
Eccentric theme mixes styles, cultures and times, combining feathers, leather and wood for modern Christmas decorating ideas. Golden tones, ruby red and amber colors with blue and green create impressive and festive interior decorating. (Look at decorating homes for Gothic Christmas)
Graphic theme looks energetic and light. Glossy and shiny surfaces, geometric patterns and stripes, abstract forms and optical illusions add charm to various shades of white and black colors, creating dynamic contrast with stylish golden and silver tones accents.
More Christmas decorating ideas:
Christmas decorating strategies for GREEN holiday
Christmas decorating ideas and trends
Eco Christmas decorating ideas with burlap and sisal twine
2010-2011 Christmas decorating colors and materials from Christmasworld, modern interior decorating, graphic Christmas decorating theme

Here are great ideas for kids toys storage and wall decoration with small cars that everyone would love. DIY organizers, like...
and enjoy free articles sent to your inbox