How to Stretch Small Bedroom Designs, Home Staging Tips and Bedroom Decorating Ideas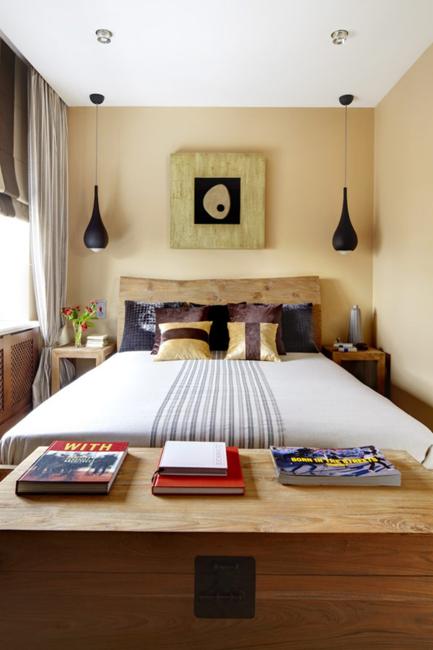 bedroom colors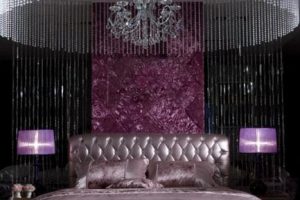 Lushome shares home staging tips and bedroom decorating ideas that help stretch small bedroom design and create visually larger, stylish and comfortable small bedrooms. Cozy small spaces vary in shapes. Small bedroom interiors can be just overall tiny, but in a nice square shape, too narrow or with a low ceiling. Home staging tips and interior decorating ideas can help balance a room proportions and create beautiful small bedroom designs that feel inviting, functional and charming.
Square rooms are the best interiors for small bedroom design. Square room are harmonious and allow attractive bedroom furniture placement. If a small bedroom is too narrow and small, then interior design can be challenging and tricky. Simple and elegant home staging tips and bedroom decorating ideas for narrow small spaces can help create balanced room design and find the best bedroom furniture placement.
Light neutral colors, pale warm colors and pastels, combined with space saving bedroom furniture create an effect of a brighter and larger spaces. Smart bedroom furniture placement increases a visual illusion that stretches small bedrooms and harmonizes room proportions. Placing wall shelves along the short walls, especially in a small bedroom with a window allows to place a wardrobe or a closet along another wall and use these practical space saving ideas to harmonize the proportions of small spaces.
30 space saving beds with storage improving small bedroom designs
33 small bedroom designs celebrating beautiful small spaces
Small bedroom decorating and home staging tips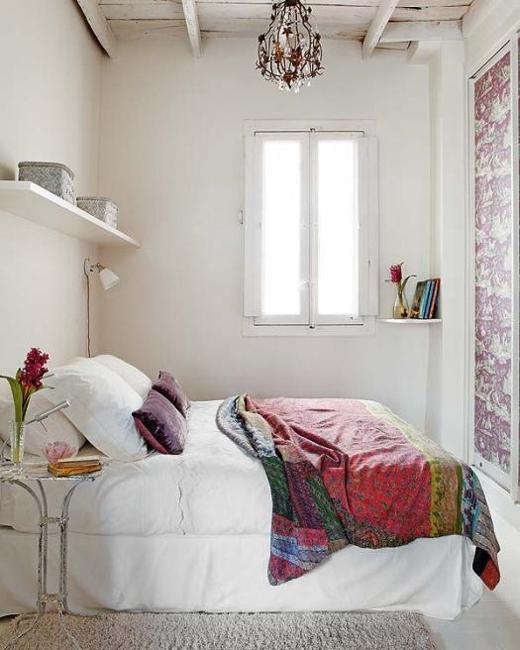 Consider tall and shallow wardrobe design and wall shelves or storage cabinets, and place these bedroom furniture along the short walls to keep small bedrooms more spacious while balancing the proportions and creating small spaces that appear squared. Floor to ceiling and wall to wall designs are great for narrow walls in small bedrooms.
Placing a wall mirror on a long wall visually expand small bedrooms and stretch small spaces while balancing the proportions. Wall mirrors are wonderful home staging and interior decorating tools. Wall mirrors create reflections, bring more natural light into small spaces, balance the proportions and beautify small bedroom designs.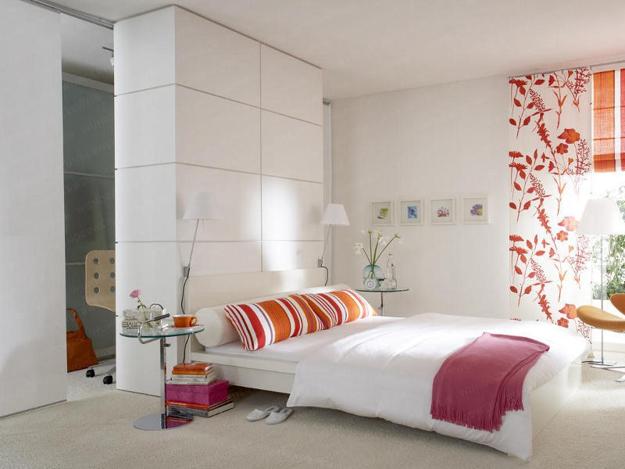 Bedroom furniture placement layout need to create more square like room. Square-shapes carpet on the floor, square shaped tapestry and furniture add straight lines and balance small bedroom designs. Customed furniture for bedroom decorating is another great idea that helps maximize small spaces. Bedroom furniture placement along the smaller walls can add comfort to small bedroom design and keep small spaces look functional and harmonious.
21 loft bedroom designs, alternative space saving and modern ideas for small rooms
10 modern ideas for small bedroom design and decorating
Bright bedroom lighting fixtures are very important for small bedroom decorating. A central lighting fixture and reading lamps that are space saving and energy efficient are ideal for small bedroom decorating. With the help of light, you can also adjust the number of the situation.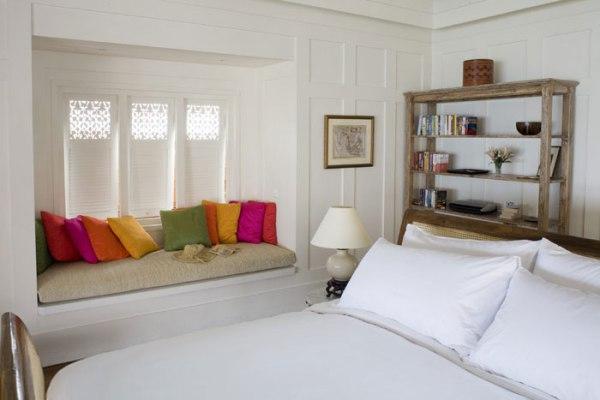 Selecting bedroom colors for small spaces is simple. Light and natural room colors are the perfect color design choice. Colorful accents, modern wallpaper pattern or colorful pillows, a painting or a bedding set with prints in bright colors add contrasts to small spaces and brighten up small bedroom designs.
20 modern small bedroom designs, comfortable small rooms
22 inspiring bedroom decorating ideas for small spaces
Narrow small spaces can look very attractive, cozy and comfortable. These simple and useful home staging tips and small bedroom decorating ideas can be used for teenage bedroom designs and guest bedrooms. A combination of bedroom furniture with a work area improve the functionality of small spaces and create wonderful places for teens and your home guests who will not notice that they live in small spaces.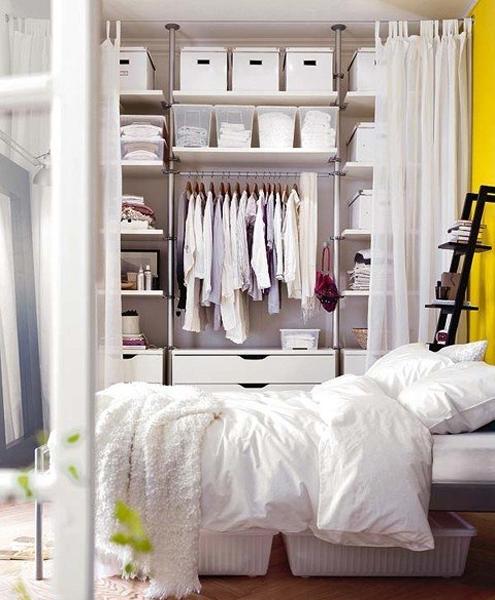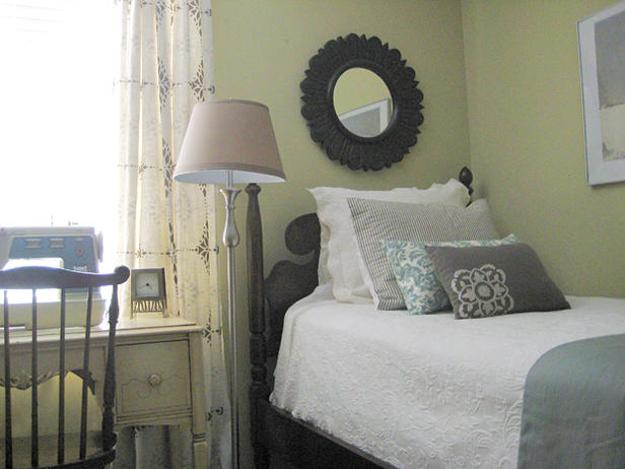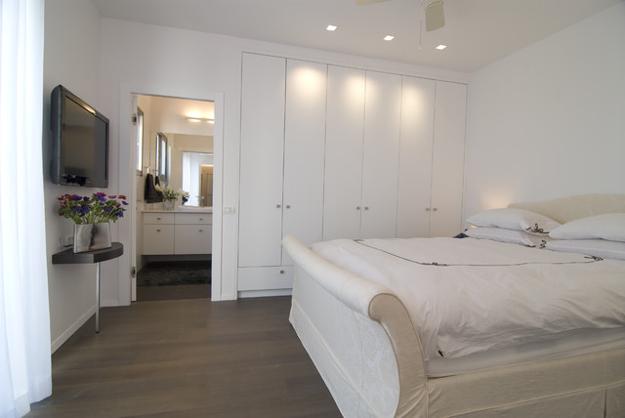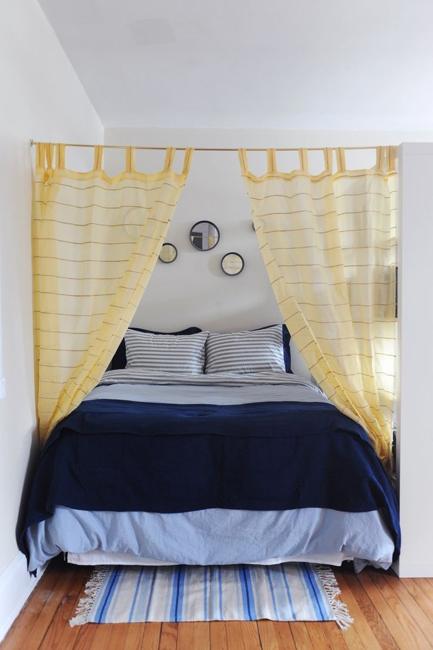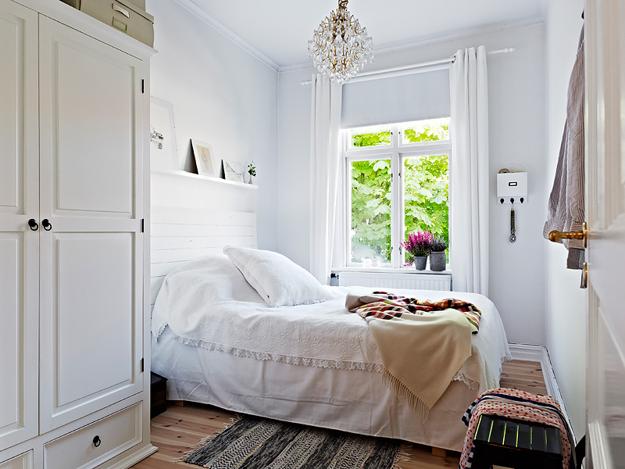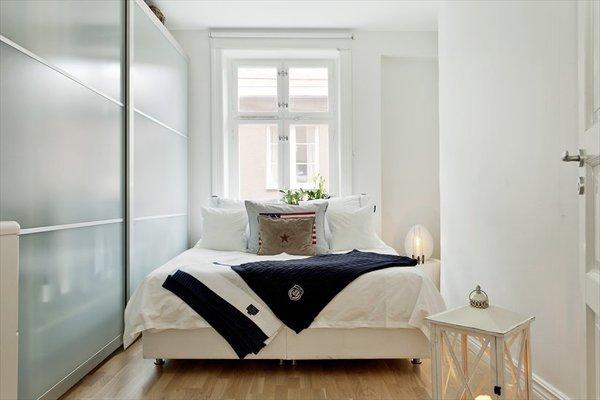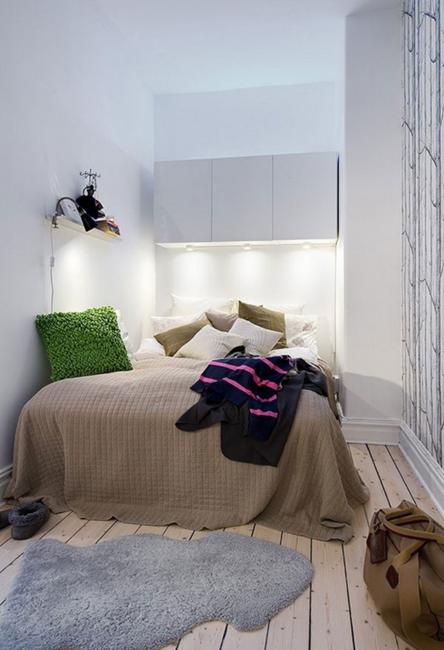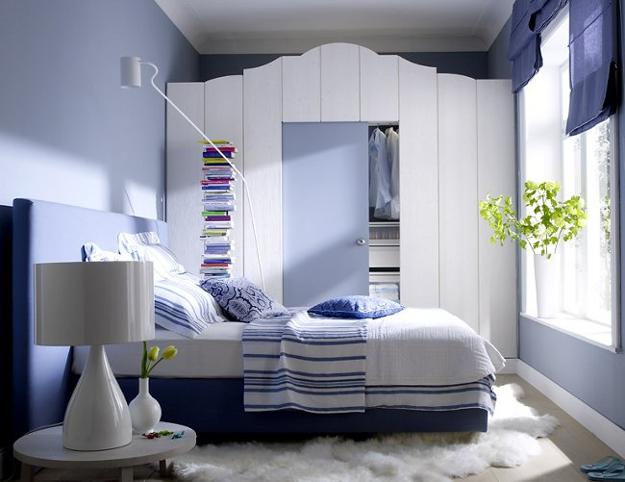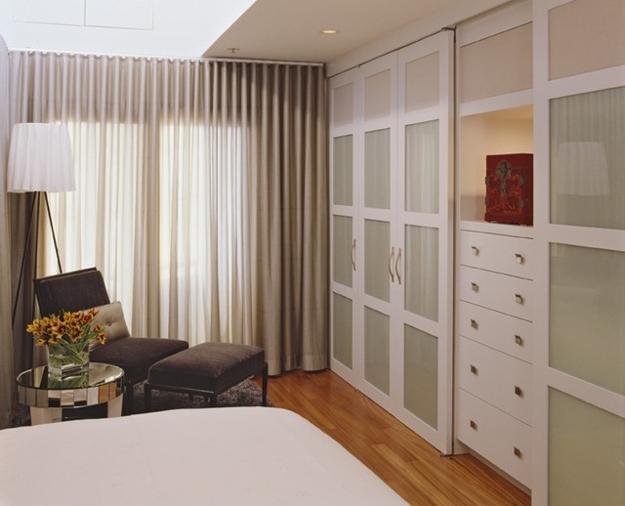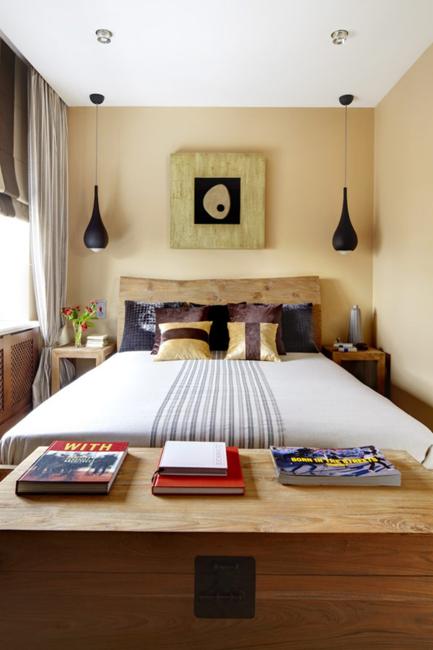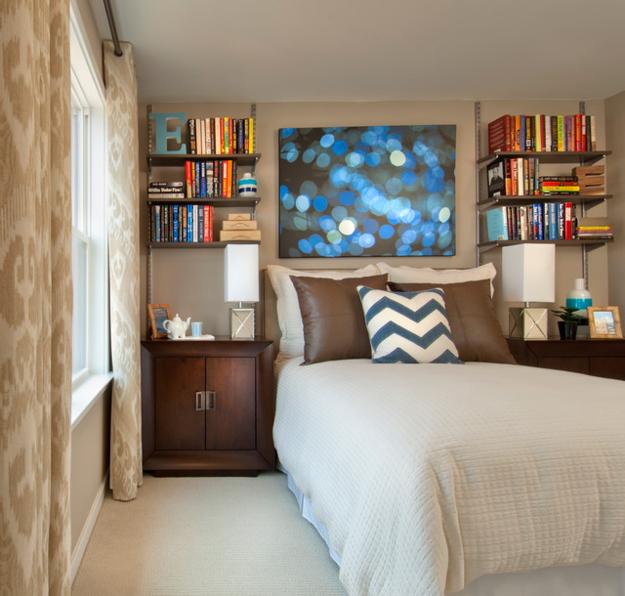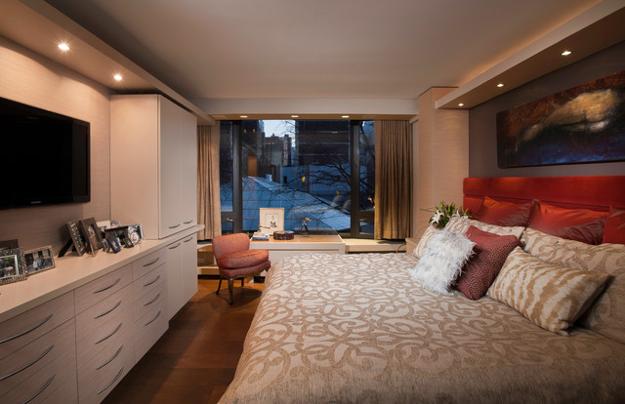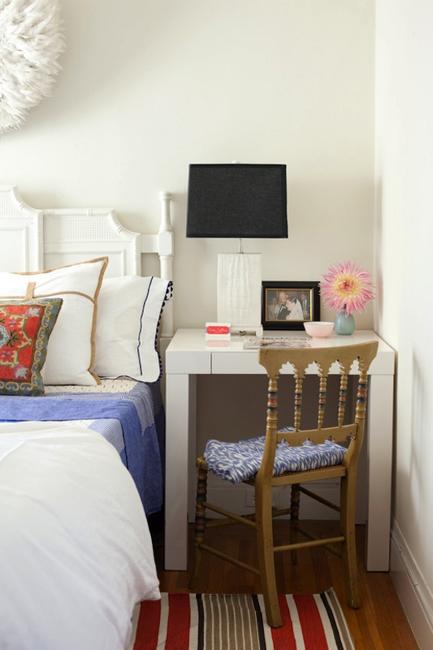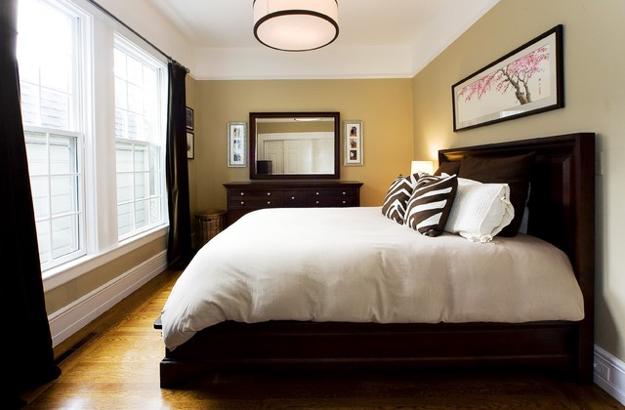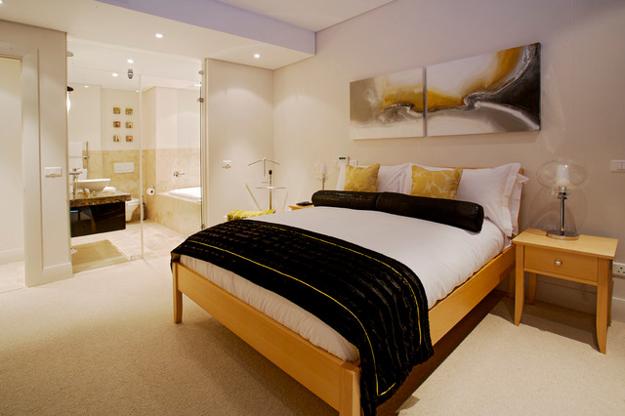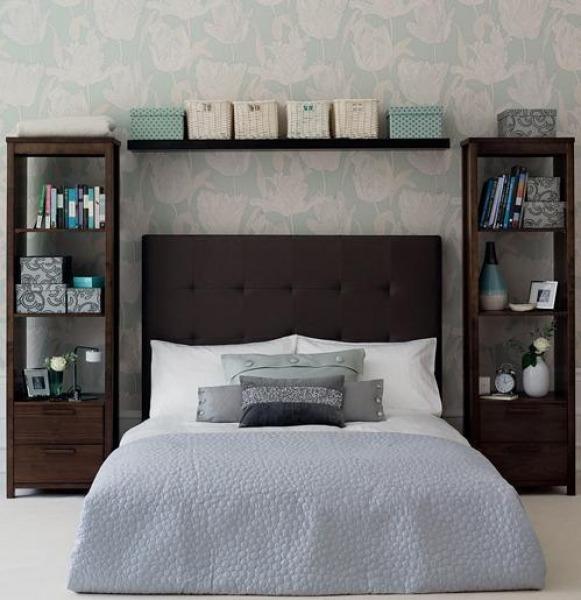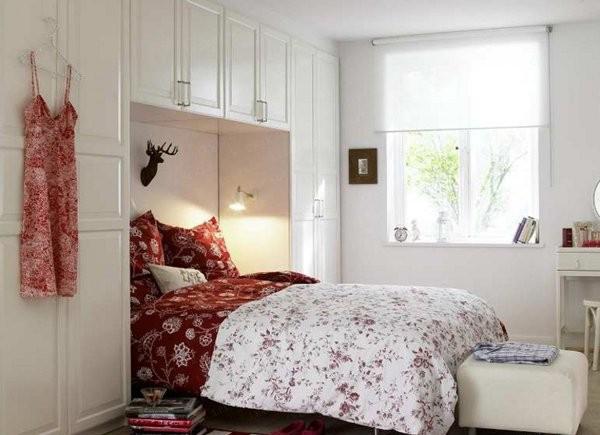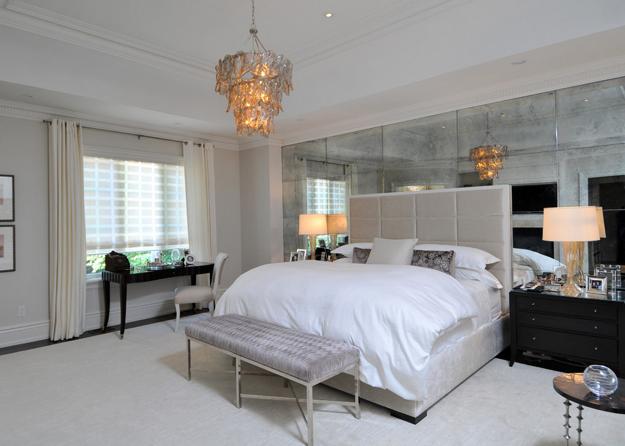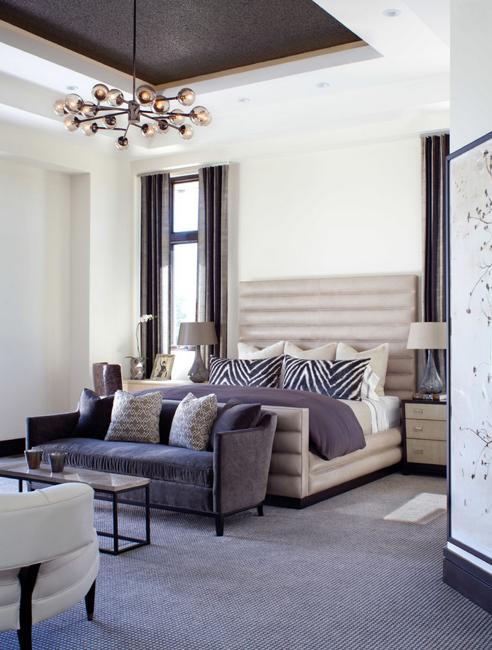 Small living room designs can look and feel comfortable and inviting proving beautiful and stylish lounge spaces for singles and families....
and enjoy free articles sent to your inbox