Hidden Shapes Vase, Colorful Decorative Vases for Home Decorating and Gifts

Home decor accessories and gift ideas
DECORATING SMALL APARTMENTS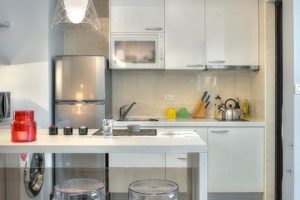 Colorful decorative vases are designed by Fumiaki Goto, bringing playful and surprising design, inspired by cocoons. Bright colorful stripes add cheerful and dynamic accents to these gorgeous decorative vases. Made to order, these unusual vases come in thousands different shapes and color combinations.
Whether it's with a hug, a Mothers Day card or a bouquet of fresh flowers, decorative vases are excellent Mothers Day presents that demonstrate love and show the appretiationof the support we get from our mothers. Unique and very decorative vases by Fumiaki Goto is one of great Mothers Day gift ideas.
Flower vases from the Hidden Shapes collection are created with one line if a thread, which color is changes. The thread is irregularly coiled up around a tube, creating unique decorative vases.
4 creative vase design ideas, unique decorative accessories for modern interiors
Decorative accessories, BLoom My Buddy designer vases
Unique decorative vases from Hidden Shapes collection
Decorative vases, decor accessories and gift ideas
If you pull the colorful thread and uncoil it like peeling it off, the shape of the vase variously changes, allowing to create  various designs and explore thousands of hidden shapes in the coil.
You may find your favorite shapes unexpectedly, designing a unique vase with colorful threads or ribbons, or buy avase and delight your mother with this amazing Mothers Day gift, wich will add more fun and smiles to the special day celebration.
Colorful decorative vases made with bright thread
Colorful home decor accessories and gift ideas
More from decorative accessories

Bright home interiors and amazing views of the ocean make this beach house a dream place. Large windows, light, neutral room...