Glass House Design with Indoor Garden by Ryue Nishizawa, Green Ideas for Modern Eco Homes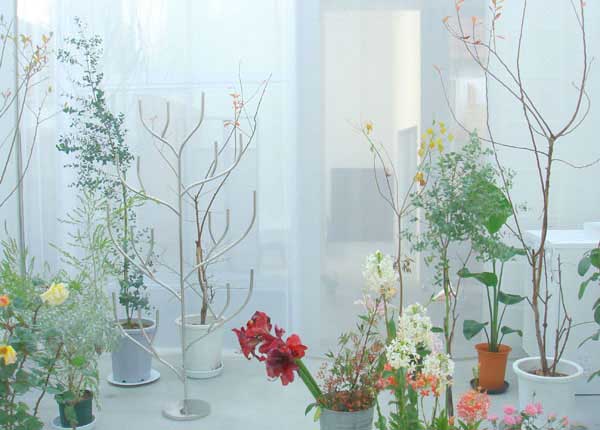 indoor plants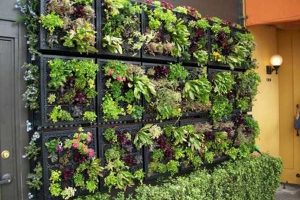 Four story glass house design with indoor garden by Japanese designer Ryue Nishizawa is located on a tiny lot 8×4 m ( 24ft x 12ft ) in an urban area. Unusual house exterior looks like a vertical garden, offering a beautiful home interiors for green living in the city center.
Amazing glass house is located between two tall buildings and almost invisible from the nearby highway. House plants in containers and pots with flowers work as decorative screens that protect the house interiors from the eyes of passers-by. Green living and privacy were the top priorities of this project by designer Ryue Nishizawa, www.ryuenishizawa.com/
Light and functional architectural interiors,  modern interior design, contemporary furniture, a steel staircase, painted white and lots of green plants create beautiful, spacious and airy house design. The unique house does not have traditional walls. Large windows from the floor to the ceiling bring light inside, increasing the effect.
Green building, green wall and rooftop garden for modern houses in eco style
Creative home decorating with plants and flowers, sky planter design idea from Boskke
Modern house design with walls made of glass, curtains and indoor plants
Modern house design with indoor garden and walls made of glass and curtains
Large windows and heavy curtains work as exterior walls and create pieceful and tranquil interior design. House architectural elements and all interior design ideas, benches, furniture, containers for plants and flowers are used to protect modern home interiors and create private living spaces.
The house exterior and interior design feature many creative innovations, such as an oval room, created by enclosing the table in a dome-like space, created with a curtain.
Light and airy, modern interior design with plants and flowers
Plants grow in containers and on the floor, creating truly green building design. A thin layer of soil that is uniformly distributed on the floor inside the house allow to create an indoor garden and enjoy green grass, plants and flowers that grow everywhere in this home interiors and outside.
Unique house design with roof opening by Studio Velocity, modern houses in eco style
20 ideas for home decorating with glass plant terrariums
House design details

Bright home interiors and amazing views of the ocean make this beach house a dream place. Large windows, light, neutral room...
and enjoy free articles sent to your inbox