Glass Addition Adds Contemporary Vibe to Victorian Home Interiors

Decorating Ideas

Interior Design Ideas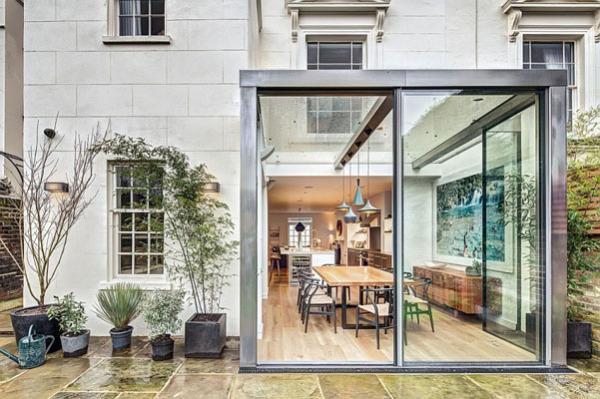 Modern glass addition
DECORATING SMALL APARTMENTS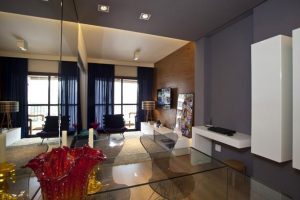 Colorful and bright rooms of this Victorian house look great with bright glass addition and interior design in contemporary style. Lushome shares this wonderful project envisioned by English architects to demonstrate great opportunities in blending traditional and contemporary styles.
Beautiful house addition and interior design by DOS Architects Designers expanded the classic Victorian home and created modern home interiors that are spacious, bright and inspiring. Huge glass walls add contemporary vibe and elegant style to this house exterior redesign and interior design project.
The Little Venice house is charming. It has been completely reconstructed and blends traditional and modern ideas in interior design and house exterior. Original and unique, these modern house beautifully connects the kitchen with a backyard, inviting natural light and nature inside.
Glass addition and interior design in contemporary style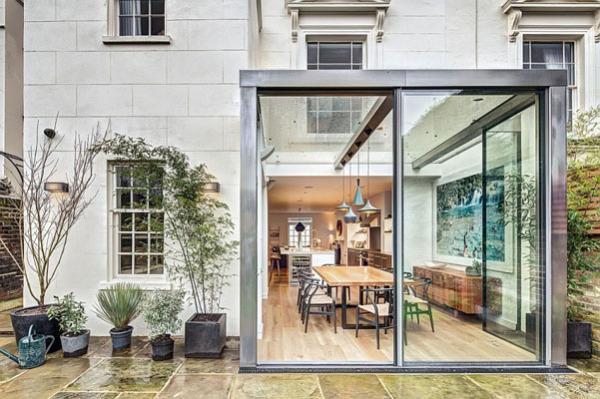 The modern home interiors are filled with brightness and colorful accents, providing lots of space on these multifunctional kitchen and dining room.
The original entrance to the house is completely transformed with the glass box. The modern kitchen and dining area in contemporary style look airy, light and bold.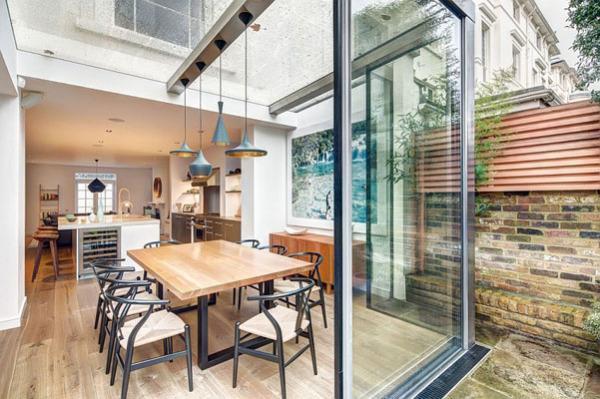 Elegant interior design of functional and welcoming kitchen, warm home decorating with a fireplace in the living room make these home interiors are pleasant and attractive.
Glass addition giving a contemporary look to house exterior and interior design
Glass extension brightened up traditional home in London
The glass addition allowed to create a large living area with a nice views. Solid wood table, paired with amazing sculptural chairs and interesting hanging lamps bring sophistication and elusiveness into modern interior design.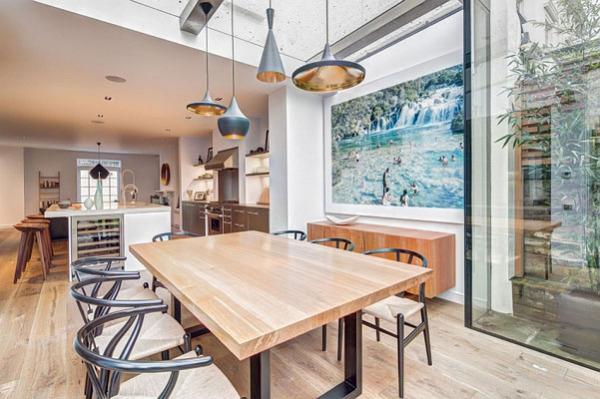 The Little Venice house has many pleasant surprises. Elegant glass addition to the traditional house totally changed the way this home looks and feels. Modern kitchen design in white and cream colors, cozy living room with a fireplace, bright kids room decorating ideas create these welcoming, warm and modern home interiors.
Modern house with glass addition connecting interior design with gardens
Spectacular glass home addition and house exterior redesign
Neutral colors and scattered through all the rooms colorful accents bring a cheerful atmosphere in this beautiful home. Orange, purple, blue, yellow and green colors beautify modern interior design and give rooms a youthful, stimulating and energizing look.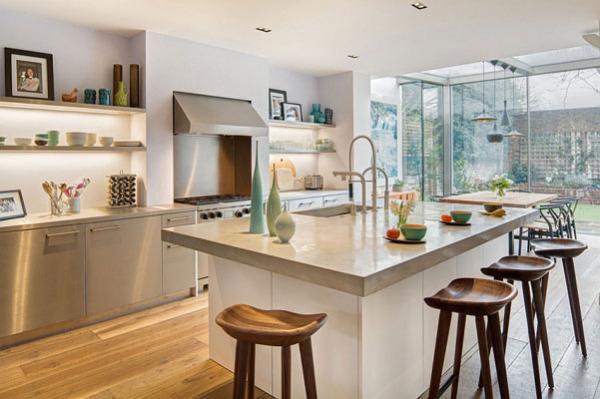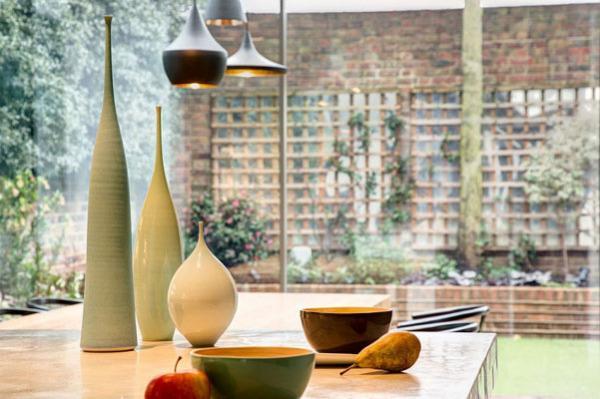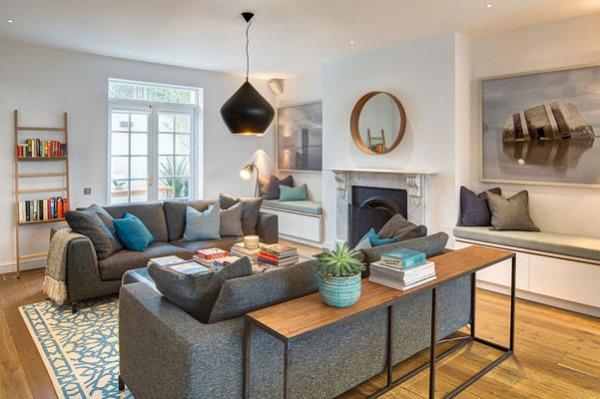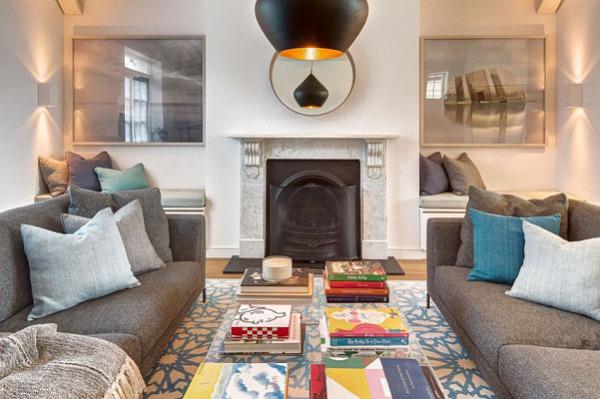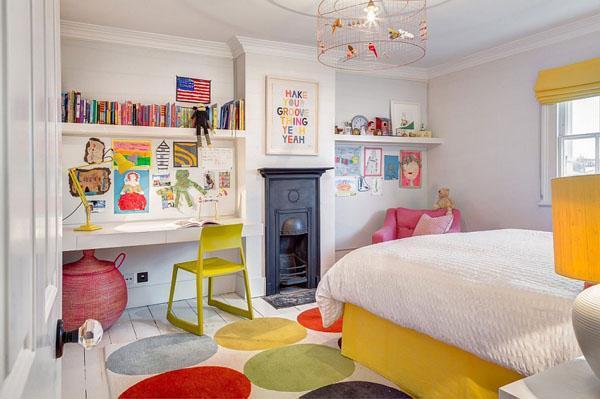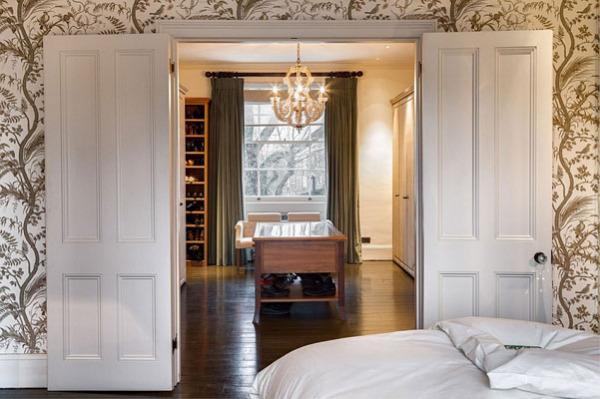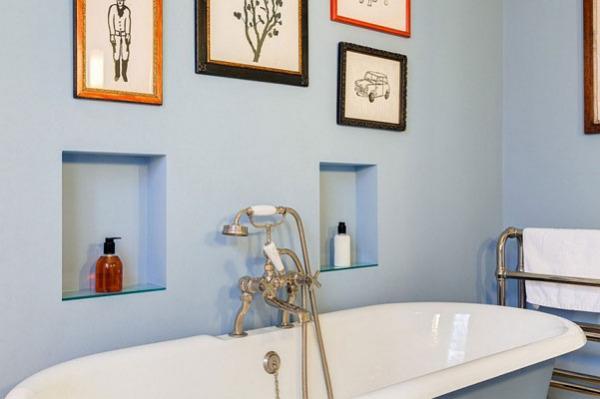 More from architectural designs

Modern houses with original roofs look unique and spectacular. A roof is a functional architectural element that adds personality to a...