Modern House Addition that Connects Skirt Plus Rock House Interiors To Outdoor Garden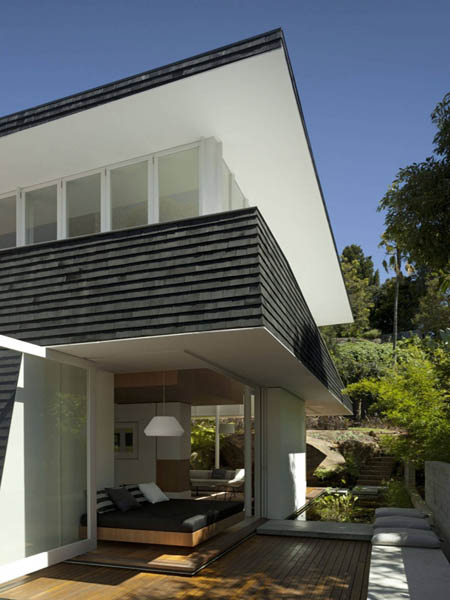 DECORATING SMALL APARTMENTS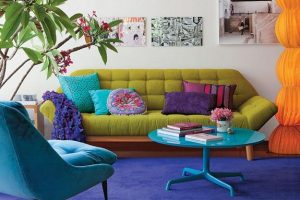 Modern house design with large sliding glass doors to the garden looks gorgeous and inviting, allowing to enjoy beautiful trees, flowers and a charming small pond. Modern house exterior is elegant and contemporary, and backyard design feels peaceful and tranquil.
Australian architects designed a stylish, comfortable and functional extension to an existing house in Sydney, increasing the living spaces and bringing the nature inside this Skirt + Rock House design.
Large windows and natural materials, spacious interior design and light decorating colors, creative and comfortable storage solutions and open spaces that are connected with the garden are main takeaways from this project by MCK Architecture and Interiors, www.mckarchitects.com/
Organic design ideas, Guest House design with curved wood beams
Green building ideas, Green Cast Design project
Modern home redesign, addition to existing house design
Modern house design description from the architects
On first visiting the site we were met with a modest bungalow perched on a hill overlooking Vaucluse House. The clients were equally modest, simply needing more space for their family with better connection to the garden, sunlight and air.
The garden was very important, and it became intrinsic to the design. A large rock that sat in the hill to the rear of the house became our focal and pivotal natural element in the new architectural composition. With the underlying philosophy of relative modesty, the new form is setback, maintaining existing amenity enjoyed by neighbours.
Sliding glass door to the garden with a msall pond, modern home redesign connects home interiors with the nature
Glass wall house design and eco decor
Modern house in eco style, Casa Luz House design
The first floor is concealed in the black roof form, providing a recessive appearance from the street, nestling into the landscape. Resting on two legs at opposite corners allowed the possibility of a clear opening to the garden at ground and main living level.
Living room design with large windows and sliding glass doors to the garden
Green house design, modern houses with glass walls
Townhouse renovation, innovative contemporary house design
Opening like an eye to the sky and trees it folds along the perimeter of the plan. When describing to the client the experience one might feel standing in the lounge room looking out, the analogy of a skirt was used and then stuck, hence skirt and rock.
House design details
More from home staging tips

Modern interior design trends come and go, and it is impossible to change your home interiors fast enough following them. To...