Feng Shui Tips for Interior Decorating with BaGua Decorations and Mirrors

Decorating Ideas

Feng Shui Home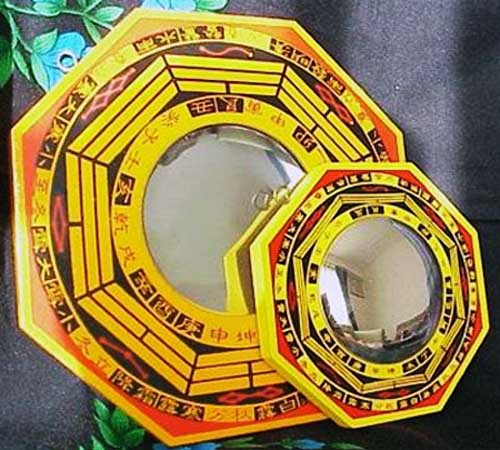 Feng Shui bagua with mirror, home decorations that Feng Shui interior and protect homes
feng shui for wealth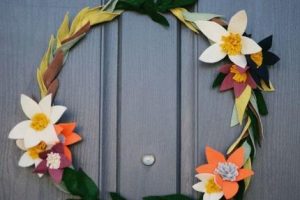 Feng Shui tips for interior decorating with the ba-gua decoration, (bagua, bagwa, pakua or pa kua) will help to create stimulating and peaceful home interiors that help you to understand your destiny, live with joy and steadily move towards wealth, adding more happiness to your life and improving your health.
You want to enjoy peace, comfort, love, friends and relatives, avoid negative influences and upsetting event. Feng Shui tips for interior decorating and Feng Shui cures help balance the energy in your home or your office, creating pleasant and relaxing environment, perfect for achieving your goals and enjoying life.
You want to protect your home or your office from negative energy that surrounds us daily. Irritation, anger and resentment can ruin a pleasant day and evening, but ancient Chinese Feng Shui interior decorating masters have created a Feng Shui cure the ba-gua, that helps protect your home and office from the negative energy.
10 Feng Shui cures your have at home, simple Feng Shui tips
Feng Shui bagua
Feng Shui bagua decorations
The ba-gua is an octagon that Feng Shui masters use to epitomize your destiny. Ba-gua octagon is divided into eight trigrams and the central element that represent eight areas of your life and include the nineth central part of your life, vitality.
All areas intertwined, creating unique and individual destiny, reflecting such part of your life like knowledge and career, family and friends, wealth and fame, kids and relationships.
Powerful Feng Shui cure, the ba-gua is an octagon, each side of which is related to certain areas of human life. There is a special sign on each side of the octagon that inscribes the sacred trigram: Kun-Earth, Zhen-Thunder, Li-Fire, Dui-Lake, Gen-Mountain, Kan-Water, Xun-Wind,Qian-Strongest Power. The central part of the ba-gua, Iching represents you.
Those who have never been interested in Chinese Feng Shui triagrams may appear like a set of horizontal lines. Chinese Feng Shui practitioners believe that the ba-gua is the embodiment of wisdom and harmony of the universe.
Feng Shui bagua with mirror, home decorations that Feng Shui interior and protect homes
Feng Shui tips for interior decorating with ba-gua
The center of this Feng Shui cure is the health zone. There is a mirror in the center of the ba-gua. Concave, convex or regular mirror reflects the object, caring the negative energy, redirect and decrease it, helping Feng Shui interior decorating and protecting your home or office.
If you decide to use the ba-gua to Feng Shui interior decorating and protect your home or office, Feng Shui tips will help to use this Feng Shui cure correctly for achieving the best results.
Hanging home decorations and Feng Shui cures for interior decorating in oriental style
1. Hang the Feng Shui ba-gua only outside, on the front door or in front of the house entrance.
Cactus plants and Feng Shui interior decorating
Feng Shui for front door and entryway interior decorating
2. Never keep this Feng Shui cure in the room or in the office. The ba-gua will accumulate negative energy from people and objects and return it to family members, disturbing peaceful and friendly atmosphere in your home, – Chinese Feng Shui masters explain.
Bagua home decorations and talismans that Feng Shui homes
3. Do not direct the ba-gua towards houses in your neighbourhood.
4. Do not hang this powerful Feng Shui cure on your front door, if your front door is located in the hallway with other front doors.
Animal theme and leather for good Feng Shui interior decorating
Feng Shui interior furniture in corners
The powerful Feng Shui cure should not be directed towards areas where people live or work. The ba-gua disperses or repels negative energy, returning it back, cleaning interior from the negative and harmful energy.
Feng Shui bagua home decorations made of metal
Feng Shui home with colors and Chinese symbols
Feng Shui room with aquarium
5 Feng Shui tips for interior decorating with mirrors
1. Mirrors without sharp corners are goof Feng Shui cures. Soft curvy shapes of mirrors with rounder corners Feng Shui interior decorating, stimulating the positive energy flow through the house or office interiors.
2. Attractive reflections that a mirror creates help Feng Shui interior decorating. Find the place on the wall for your mirror to add beautiful images to interior decorating.
3. Do not hang a mirror right opposite the front door.
Wall mirror in wooden frame in octagonal shape, Feng shui bagua mirror
4. Get rid of cracked or damaged mirrors.
5. Do not use square or rectangular mirrored tiles to create one large mirror in the room. One large mirror is a good Feng Shui cure that beautify interior decorating, bringing light and more positive changed into your life.
More from decorative accessories

Bright home interiors and amazing views of the ocean make this beach house a dream place. Large windows, light, neutral room...
and enjoy free articles sent to your inbox