Felt Rose Bud Basket, Craft Ideas for Green Home Decorating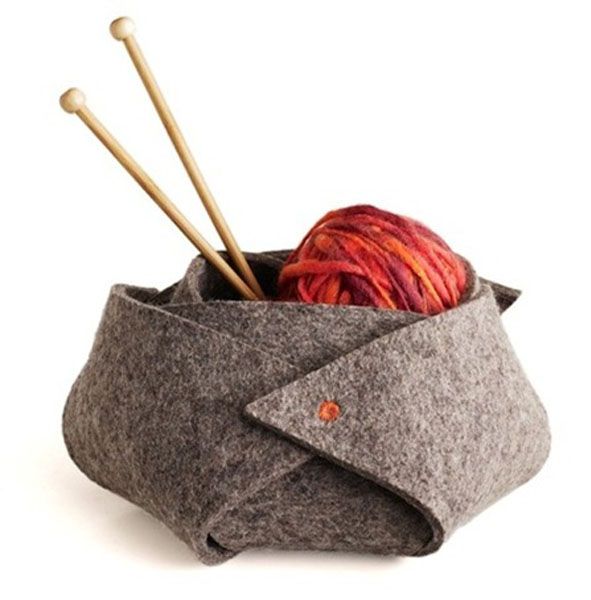 Eco friendly decorative accessories, home organizers and table centerpiee ideas, Felt Rose Bud basket in gray color
eco friendly products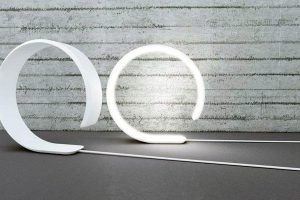 Making decorative accessories of natural and eco friendly fabrics is one of inexpensive green home decorating ideas. Small pieces of natural wool or eco friendly felt can be used for creating this charming Felt Rose Basket that is perfect for small things storage and look gorgeous as a table centerpiece.
Contemporary and functional, decorative accessories made of wool or eco friendly felt add more comfort to home interiors, bringing warmth, softness and coziness into rooms. Felt storage containers and baskets are eco friendly products that add organization to any room and create healthier home decor.
Using old clothes and leftover pieces of felt gives a unique opportunity to design interesting decorative accessories for your home, while getting rid of clutter in your closets. Felt Rose Basket designed by Ryan from Blooming Thread is a great inspiration for your own craft ideas.
Felt furniture design ideas, Big Basket by Swedish designer Ola Gillgren
Eco friendly decor and Valentines gifts under $10
Felt wall decorating for contemporary interior
Decorative accessories and home organizers made of felt
Simple and elegant or bright and colorful, felt containers and baskets look pleasant and feminine. Felt Rose baskets made of felt look like beautiful rose buds.
You can vary sizes, creating an attractive Felt Rose Basket sets for your rooms or making elegant Mothers Day presents and handmade gifts for Christmas, Valentines Day or birthdays.
Making Felt Rose Bud basket for home organization and decoration
Using felt pieces in various colors creates bold and cheerful baskets that make striking table centerpieces and offer eco friendly decorative accessories for your home. 2012 color of the year is Tangerine Tango, a bright and optimistic reddish-orange color hue.
Simple Valentines Day ideas, felt hearts decorations
Home decorations made of knitted fabrics and felt, handmade decorative accessories and gift ideas
Contemporary chairs and lamps made of felt and knitted fabric
Embroidery, beads and lace can be used for baskets decorating. The combination of different textures and natural decorative fabrics add more interest to these functional and decorative accessories.
DIY instructions are available on The Blooming Thread, www.thebloomingthread.com/2011/10/diy-felt-rosebud-basket.html
More from decorative accessories

Bright home interiors and amazing views of the ocean make this beach house a dream place. Large windows, light, neutral room...
and enjoy free articles sent to your inbox