Fabulous House Design Ideas Creating Modern Home Interiors with Disappearing Walls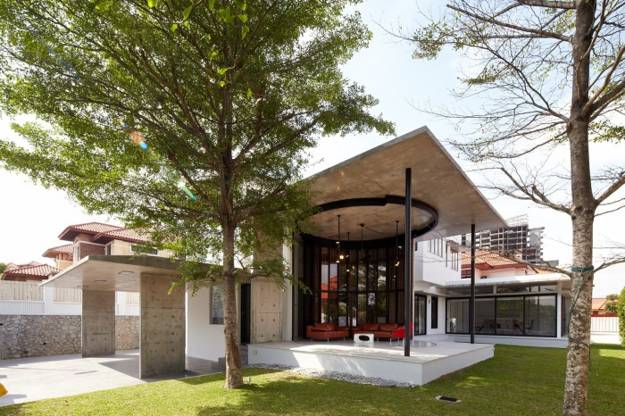 Lushome presents an elegant and beautiful contemporary home with sliding walls that allow to open home interiors and blend them with the nature. The unusual and interesting house design ideas are developed by architects from Fabian Tan Architect firm. The modern house is built in Kuala Lumpur, Malaysia.
Viola House ! design features sliding walls that can disappear, connecting the home interiors and backyard. An ordinary house with a gable roof was transformed into a piece of modern art. Huge sliding glass doors and movable shutters add character to architectural interiors and house exterior design.
This striking house design blends creative, original and modern ideas for exterior walls with spacious and bright contemporary interiors. Some walls were removed creating large and bright living spaces, connected to the backyard with a semicircular movable wall in the living room and sliding glass doors in the dining room.
Large bookcases, sliding bookcases and shelves
Modern house design with movable walls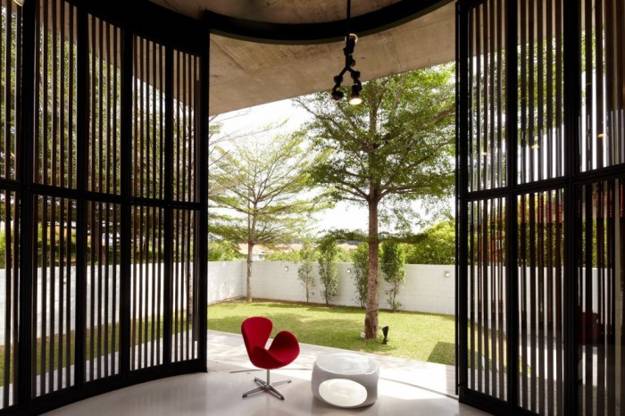 Sliding wall elements allow to remove the walls and enjoy nice views from secluded areas hidden from the sun and cooled with specially designated windows.
The movable walls transform the living room and dining room, boundlessly merging contemporary home interiors with the backyard. Wooden panels look like attractive and impressive shutters, giving strong character to this modern house design.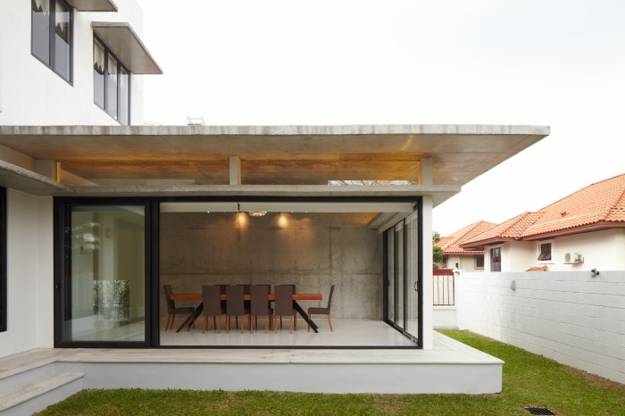 The rectangular dining room is separated from outdoor living spaces by large glass doors, creating a striking glass wall design. Beautiful open living spaces are filled with natural light. The contemporary home interiors impress with its spacious and bright look.
Bright garage redesign for modern home office with sliding glass doors
Glass partition walls and sliding glass doors, space saving apartment ideas
The glass wall design adds a fabulous feel to this modern house that allows to connect with the nature and enjoy very creative, fresh and contemporary home interiors.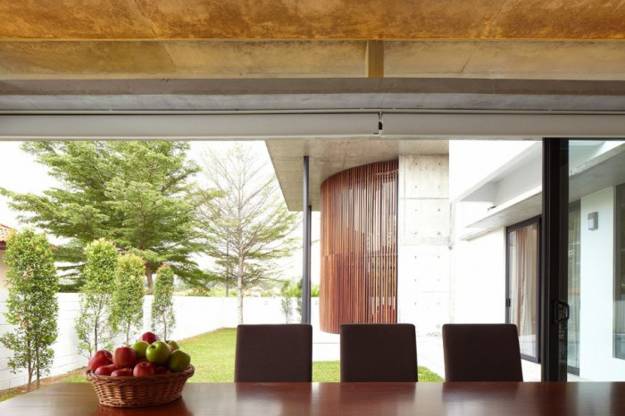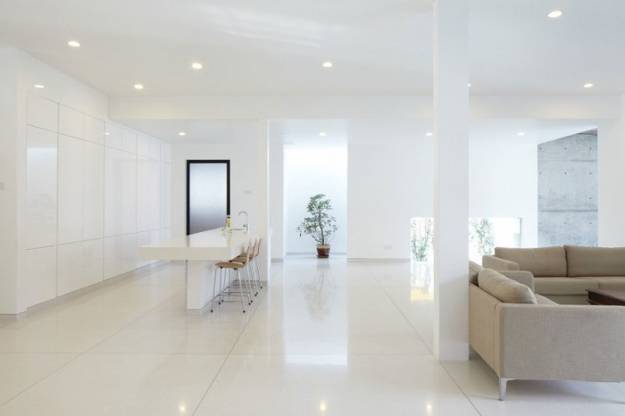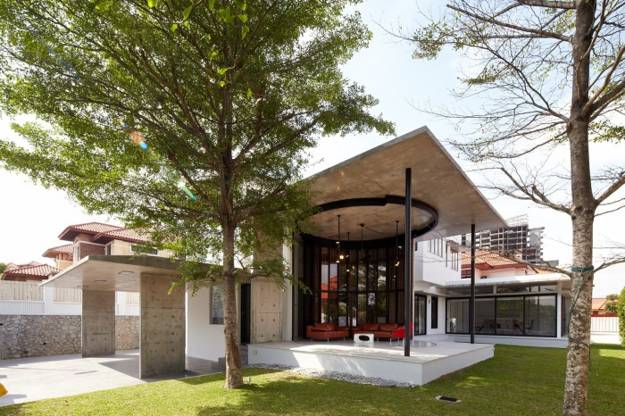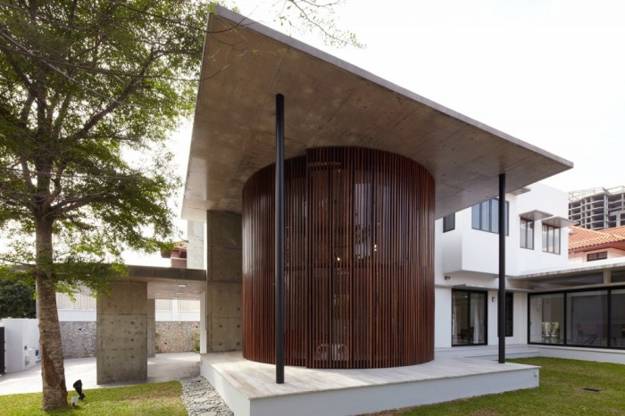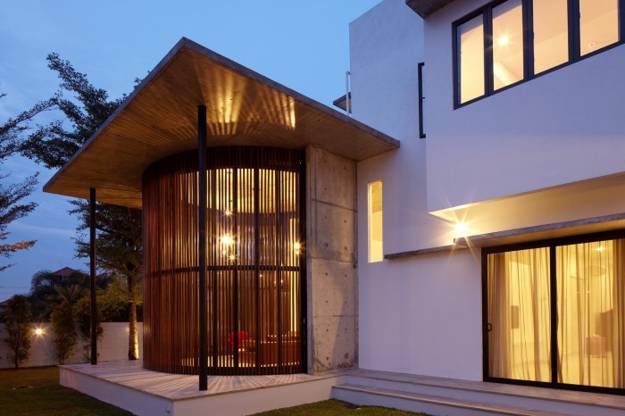 Bright home interiors and amazing views of the ocean make this beach house a dream place. Large windows, light, neutral room...