Egg Decorating Ideas, Egg Shell Carving, Amazing Handmade Decorations and Eco Gifts

Clutter or Treasure

Decorating Ideas

Holiday Decor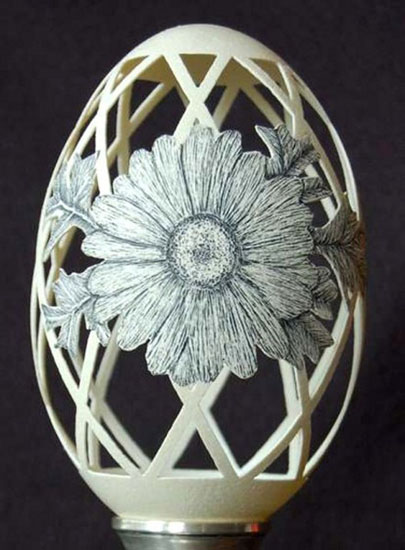 Egg decorating with flower carving, unique crafts and ideas for Easter decorating
Easter ideas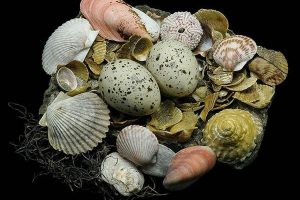 Art paintings on eggs are beautiful, but egg shell carving is rare and impressive. Fantastic egg decorating ideas from Brian Baity impress, creating exclusive, beautiful and unique home decorations of white egg shells that are symbolic and meaningful.
Egg shell carving continue the ancient traditions of egg decorating for religious holidays, celebrating harvest, renewal and spring. Carved egg home decorations are excellent ideas for Easter decorating or Christmas table centerpieces, symbolizing the triumph of life over death.
Eggs are symbol of survival. In old days people eat birds eggs from nests, when there was not enough food in spring to survive. Later egg decorating became a way to celebrate nature rejoice in spring.
Egg decorating with flower carving, unique crafts and ideas for Easter decorating
Artistic egg decorating ideas
Symbolic flower arrangement with egg shell
Egg shells, creative crafts and ideas for Easter decorating
The artist find his inspirations in nature and surpass it in his egg shell carving creations, using egg shells as small pieces of marbles and carving stunning handmade home decorations.
Egg decorating with carving is an exquisite handicraft. Embossed delicate patterns on egg shells, which can be very thin, the thickness of two hairs, is an amazing art like no other.
Egg decorating with carved cross, meaningful ideas for Easter decorations and beautiful handmade Christmas decorations and gifts
Decorating egg shells with carved ornaments creates excellent gift ideas for weddings, birthday parties and childbirth celebrations.
Egg shell and flower ideas for Easter decorating
Eco friendly Easter decorating, egg decorating with natural colors
Egg decorating with carved patterns create unusual and elegant items for Christmas table decoration and make egg inspired ideas for Easter decorating meaningful.

Carved egg shells make unique gifts for Christmas, Easter and family events. Unique and beautiful handmade home decorations look tender and elegant, expensive and very special.
Handmade Christmas decorations and cheap eco gifts
Brian Baity carves trully amazing handmade Christmas decorations of egg shells and offer gorgeous ideas for Easter decorating and special family events.
More from christmas ideas

UltraViolet is an exciting modern color, one of the color trends that influences home decorating for the winter holidays. The bluish-purple...
and enjoy free articles sent to your inbox