Compact Modern House Design Transforming to Accomodate Guests
---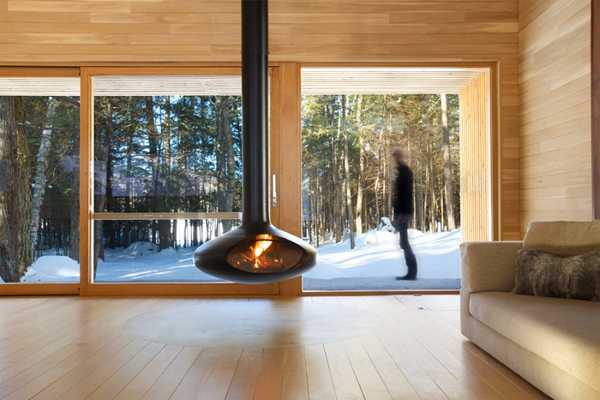 La Luge is a compact modern house design meant to accommodate a large number of guests. The Canadian house design features modern interiors that can be reconfigured using large sliding doors. The children bedroom can be transformed into a playroom or a guest bedroom, more or less opened onto the main living spaces.
The compact house design blends two embracing volumes set on different levels, – one is dark, another is light, creating distinct living spaces, freely merging one into the other. Wood shell made of essences of cedar, oak and walnut, create warm and welcoming house exterior and interior design and add softness to bright and soothing modern interiors.
This compact vacation house in the Laurentian mountains is mostly dedicated to the enjoyment of Quebec's winter. La Luge is a secondary home lying in the midst of the forest. Surrounded by dense vegetation preserving the privacy, this modern house integrates a private spa, adding luxury to the traditional countryside home design.
Canadian home with dramatic view terraces
Canadian house designs, Mosewich House
Log home designs, beautiful modern houses for unmatchable lifestyle
Compact house design offering a beautiful winter retreat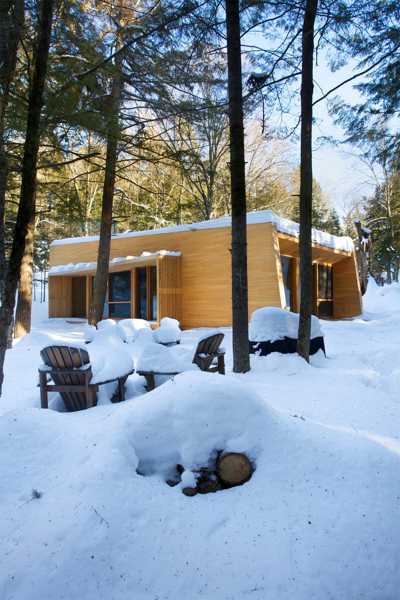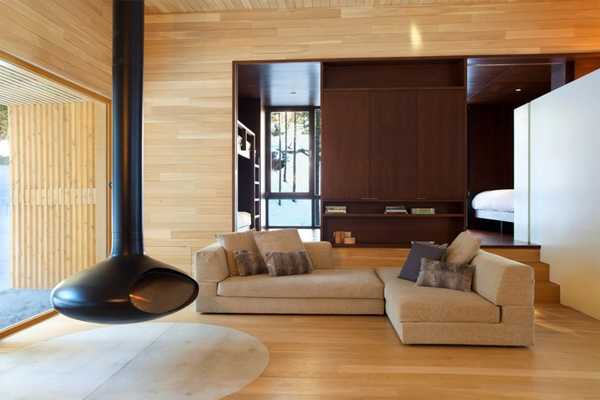 La Luge is a compact retreat where you can enjoy the beautiful scenery. Designed by YH2 Architecture, www.yh2architecture.com/ it is a beautiful winter cottage and a summer home in minimalist style with transforming small spaces.
The house is primarily heated with a floating fireplace in the lounge. If that isn't enough to keep the cold away, there is also a private sauna for keeping cozy modern interiors warm and comfortable in winter.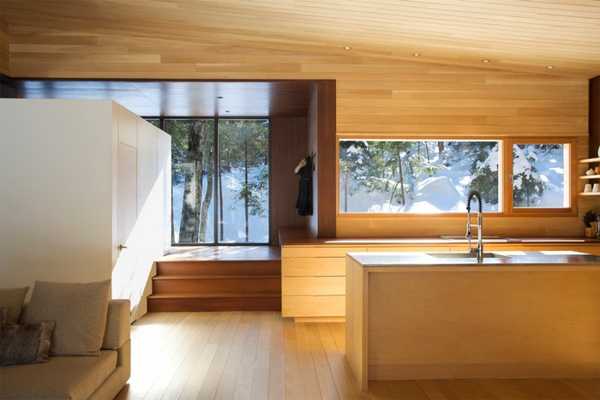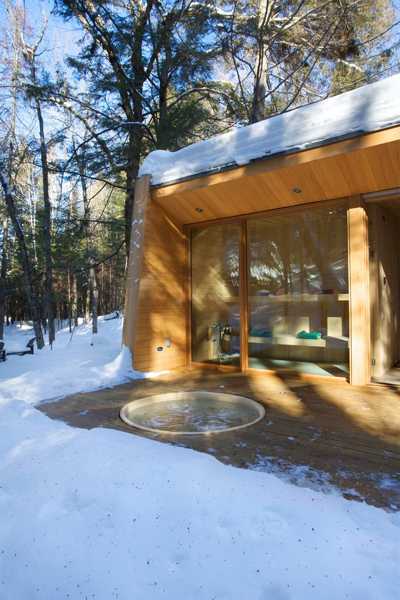 Photographs by Francis Pelletier.
by Ena Russ
last updated: 14.10.2012