Canadian House Designs, Mosewich House from DArcy Jones Design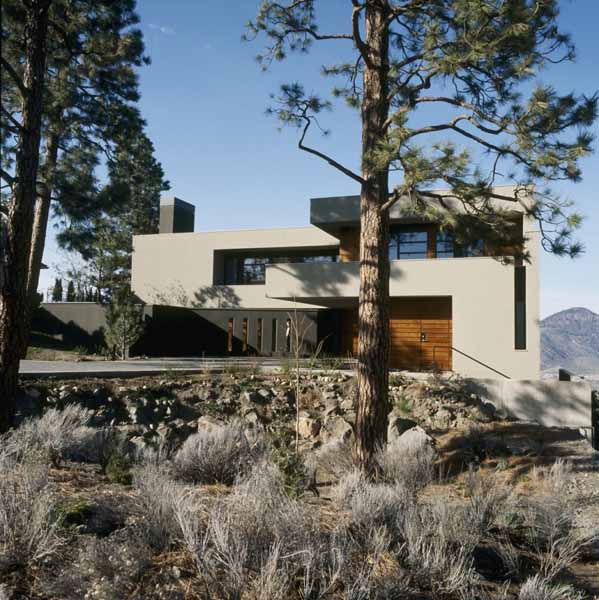 Modern house exterior and natural backyard
wood furniture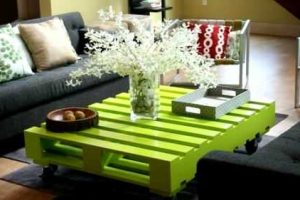 Canadian house designs are unique. Surrounded by beautiful Canadian nature, functional, warm and comfortable, modern houses look pleasant and welcoming. This inviting Canadian house design, perched on the edge of a steep slope in a suburban setting, offers beautiful views of the river valley in Kamloops, British Columbia and spacious home interiors.
Moden house is surrounded by pine trees, bunch grass and sagebrush that were carefully preserved while siting the Mosewich house away from the street. A sunny backyard merges the kitchen and dining room with the natural landscape. Beautiful views of trees, wild grass and rocks create a nice contrast to picturesque vista of the river valley below, creating luxurious interior design.
A dark tinted stucco mass anchors the house design to the ground, morphing as one continuous structure to create backyard walls, terraces, fireplace chimneys and structural house walls.  A muted stucco mass, bending and wrapping asymmetrically, frames dramatic views, creating interesting house design.
House exterior design
Modern house design from Canadian architects, house exterior and natural backyard
House interiors are defined by these two contrasting stucco masses, which are extended inside the house and design home interiors in elegant style. The threshold is defined with floor-to-ceiling glass, translucent in some home interiors for privacy. Cantilevered overhangs provide shade and create wonderful upper level rock gardens.
Double height ceiling in the dining room and living room defines upper level living spaces and bedroom wings.  The central part of this modern house is naturally lit from two directions, providing plenty of light to spacious home interiors, emphasizing sunny, airy and bright interior design ideas.
Modern interior design ideas
Spacious and sunny living room design with large windows and contemporary furniture
A sculptural maple wood and steel staircase, connecting three levels of the house, makes this modern house design look more spacious and open. Dark and light wood colors, combined with home furnishings in soft white cream and light gray tones are excellent for presenting an airy house design, decorating and staging home interiors.
Sustainable architectural design for urban serene lifestyle
Green building, green wall and rooftop garden for modern eco homes
Mirroring the exterior house design, dissimilar materials, selected for interior design, are never met, separated by thin reveals. A contemporary house exterior palette of smooth concrete, cement stucco, aluminum and glass windows and red cedar is attractively combined with Canadian materials for house interior design, – white gypsum board, maple wood and slate. Built-in cherry ledges double as overflow seating and toy chests, adding beautiful color accents to home furnishings in neutral and brown colors.
Dark and light wood kitchen cabinets and dining furniture, modern home interiors in contemporary style
Beautiful views from the house interiors make you forget that the house is located in a conventional subdivision.  Calm and simple, with playful accents and unexpected twists, modern house design offers a sound-proof recording studio under the garage.
Modern interior design ideas, natural rope ceiling design and reclaimed barn wood
This Canadian house design is the project from D'Arcy Jones Design Inc  that continues an ongoing search for unique form, beautiful material combinations and creative modern home interior design ideas that finely tune house designs to the particulars of site and clients, blending the simplicity and complexity of architectural and interior design for contemporary lifestyle.
More from home staging tips

Modern interior design trends come and go, and it is impossible to change your home interiors fast enough following them. To...
and enjoy free articles sent to your inbox