Canadian Home with Dramatic View Terraces by Marc Boutin Architectural Collaborative

Home Staging

Interior Design Ideas

Outdoor Living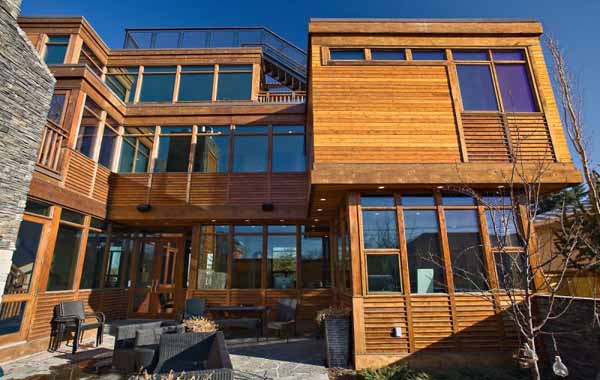 Canadian home with few large terraces
wood furniture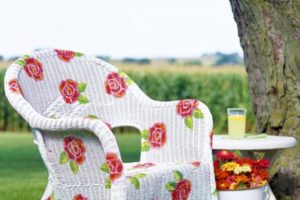 This Canadian home is located in Calgary. Spacious and stylish home interiors and impressive exterior design create a beautiful contemporary home for a family with few large terraces, including on the house roof, and dramatic views of the Rocky Mountains.
Functional layout, spacious interiors, comfortable storage design ideas and simple decor are perfect for warm and cozy interior decoraitng or home staging that show the full potential of modern house design by Marc Boutin Architectural Collaborative, www.the-mbac.ca/.
The Maddock House design offers large terraces with amazing view of the city center and the Rock mountains, large windows, spacious kitchen design with a cozy breakfast nook, traditional fireplace with a beautiful wooden shelf and cabinets on the wall decorated with natural stone, warm home interiors with wooden beams, solid wood door and window frame and attractive wood furniture.
Modern house desgn with rooftop terrace ad beautiful view
Modern house design description by the architects
This design, developed for a family of four, creates a series of sophisticated relationships between interior and exterior space. Critical to the design is the embracing of the dramatic views to the Rocky Mountains and the city centre to the west. In order to enhance this valuable site amenity, the social spaces on all levels are wrapped around view terraces with expansive floor to ceiling glazing.
Both the Living Room and the Kitchen wrap around a south-west facing courtyard that seamlessly facilitates socializing with family and friends. Outdoor fireplaces, located in the courtyard and on an upper level view terrace, allow the clients to extend their use of the exterior spaces into the fall and spring transitional seasons.
Canadian home with few large terraces and stone patio
The design utilizes stone cladding on the main level as an important conceptual gesture that integrates the landscape into the interior spaces of the house. This is done through the extension of landscape walls. The stone walls define contained exterior spaces that provide the house with varying levels of privacy and amenity.
Modern kitchen design with large windows and breakfast nook
The top two floors are clad in stained wood, feature glazing and sun shading to support passive solar gain, and natural lighting and ventilation.

Modern house design in Japanese style celebrates the functionality and elegance of minimalism. Airy, bright rooms look inviting and comfortable. Natural...
and enjoy free articles sent to your inbox