Acorn Centerpieces and Eco Accents, Fall Crafts and Thanksgiving Decorating Ideas

Decorating Ideas

Holiday Decor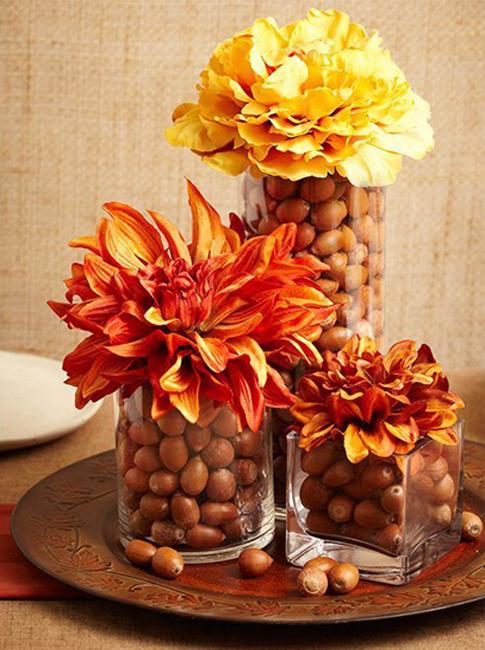 Fall flowers in glass vases with acorns
fall decorating ideas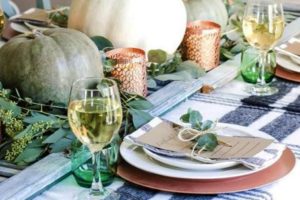 Acorn decorations, artworks, and crafts are a fabulous way to enjoy the fall season. Acorns make beautiful materials for handmade Thanksgiving decorations and table accents in eco style. Acorn candles centerpieces, picture frames, painted or collected in glasses acorns bring a natural feel into fall decorating and create attractive, elegant, and cheap Thanksgiving decorations. Here is the Lushome collection of beautiful table decorations, artworks, candles centerpieces showing how to save money on Thanksgiving decorating and appreciate the natural inspirations.
Birds decorations, birdhouses, fall leaves, small branches, pine cones, and chestnuts combine with acorns turning the natural materials into spectacular displays. Fall craft ideas offer numerous designs blending cheap ideas with traditional Thanksgiving decorations. Candles centerpieces and acorn trees, decorated with colorful glass beads or pearls make elegant Thanksgiving centerpieces and give the natural vibe to your eco-friendly fall decorating ideas.
Fall decorating with acorns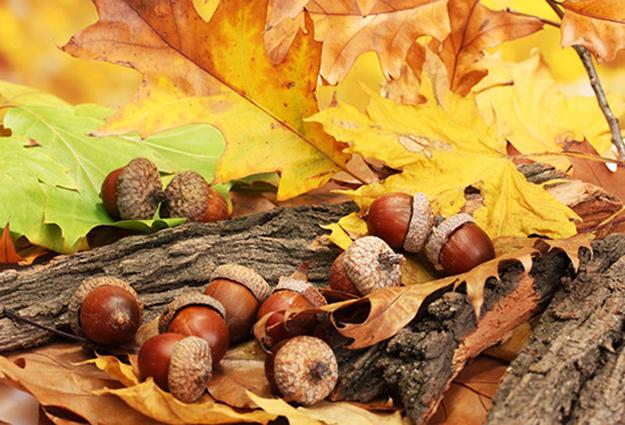 1.Acorn table centerpiece ideas
Acorns look beautiful with all natural materials. Get inspired by creative Thanksgiving table decorations, steal the look or create something original for your home this fall. Paint acorns or put them into glasses and decorative bowls, combined them with fall leaves, add small branches or fall vegetables to unique displays. Enjoy the colors and textures of the season and enhance the fall spirit by using natural materials for your eco-friendly Thanksgiving decorating.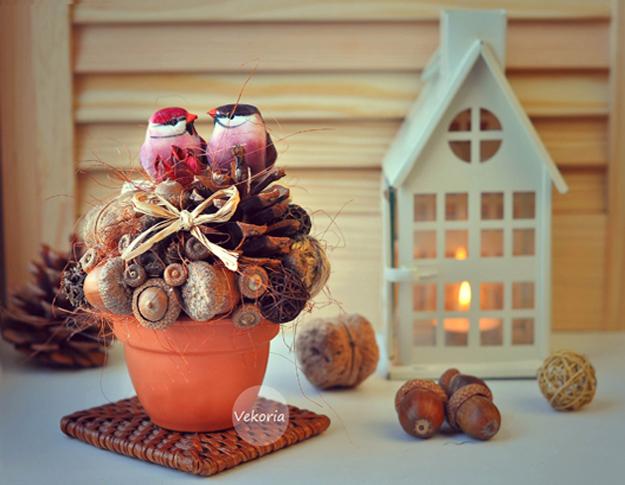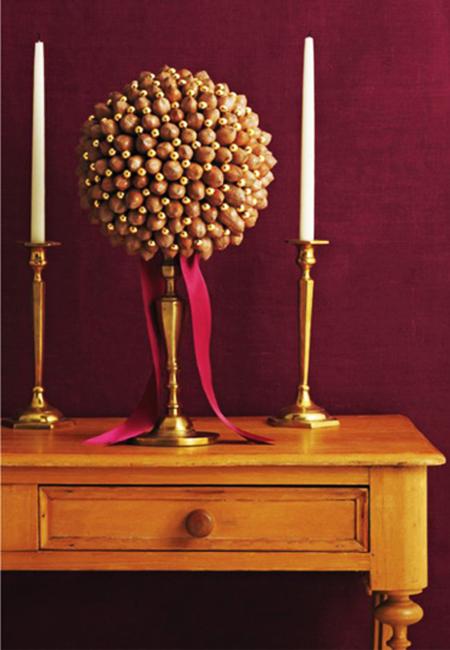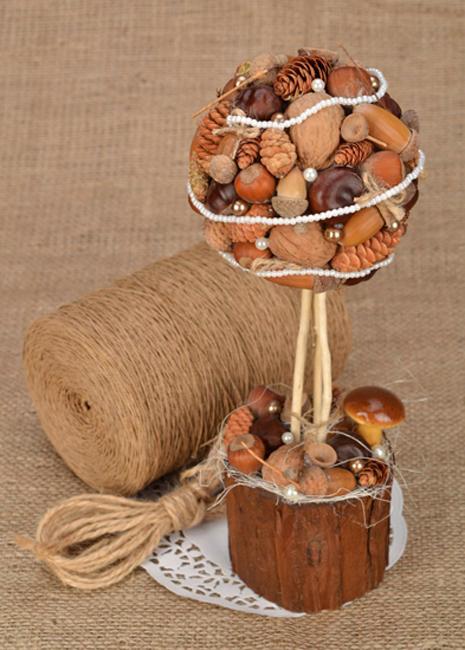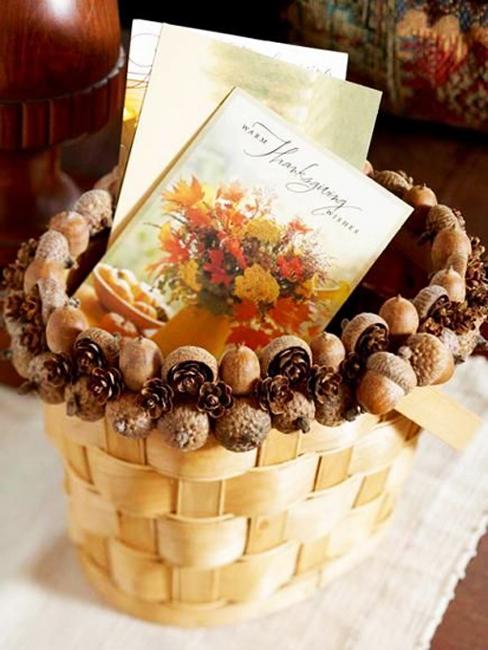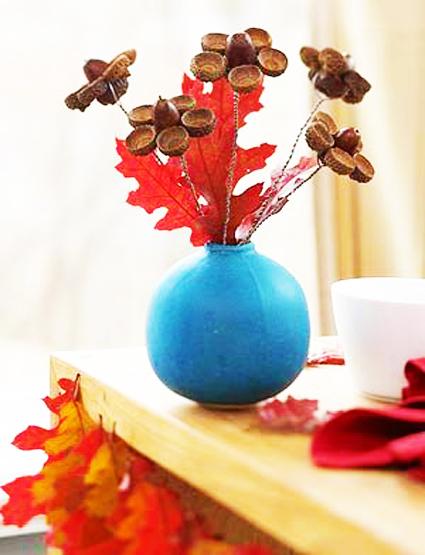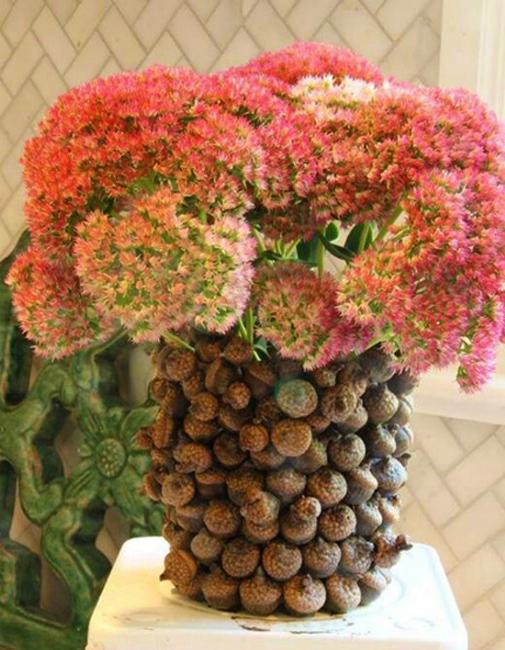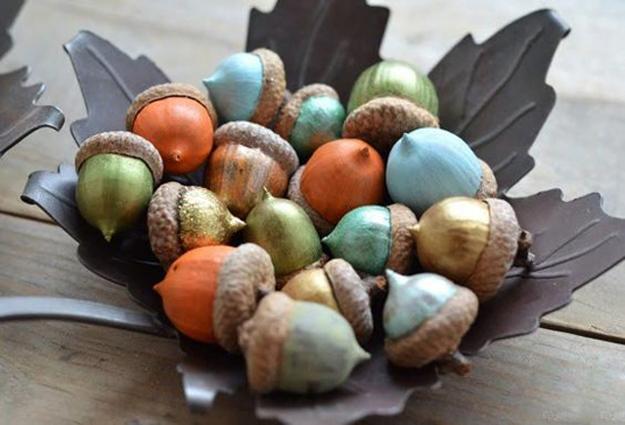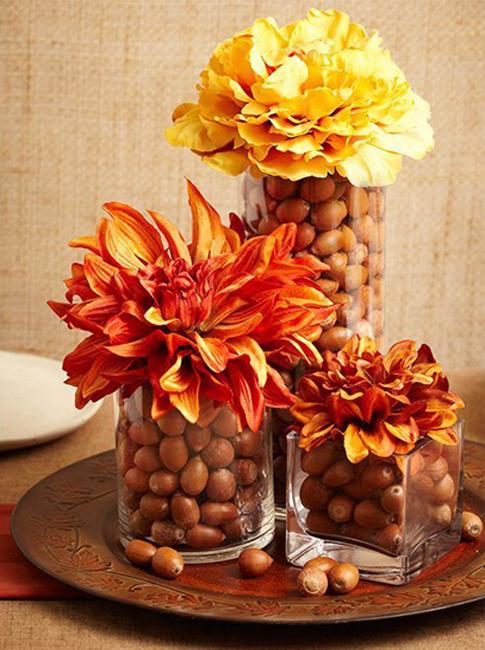 2. Acorns and candles centerpieces
Small pumpkins, guards, corn, dried fruits, nuts, fall flowers, acorns, green branches or colorful autumn leaves are excellent for creating candles centerpieces. Adding acorns increase the beautiful effect of fall decorating with the natural materials. You can recycle metal graters, mix-and-match glasses, use unusual candle holders, and candles in various sizes, colors, or shapes to give interest to your eco-friendly Thanksgiving decorations and candles centerpieces.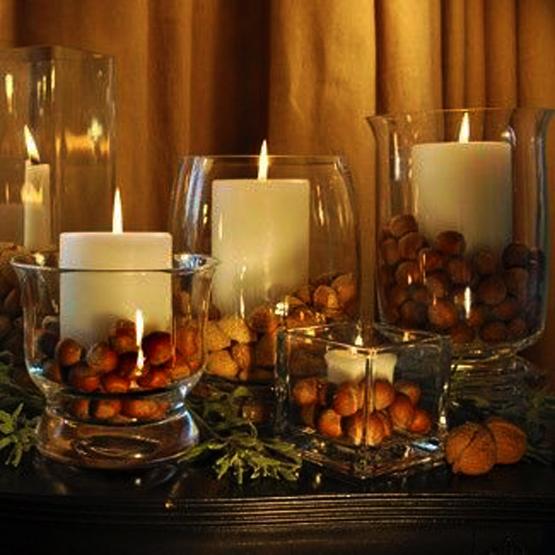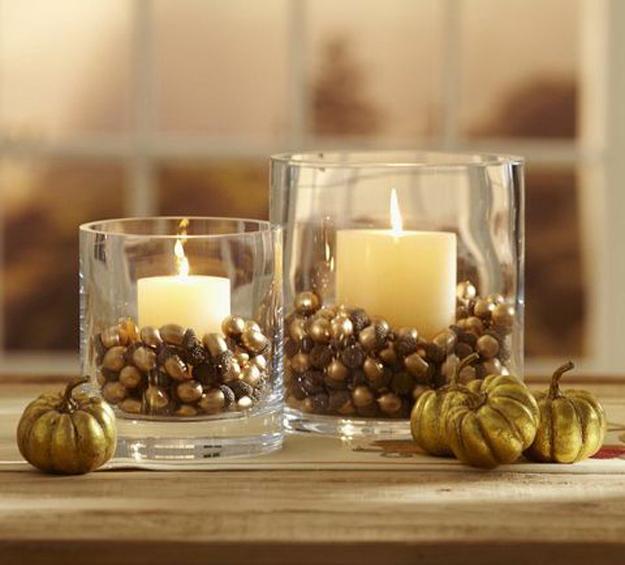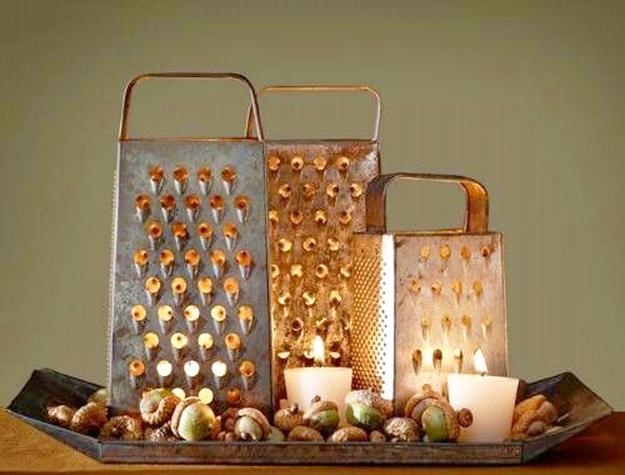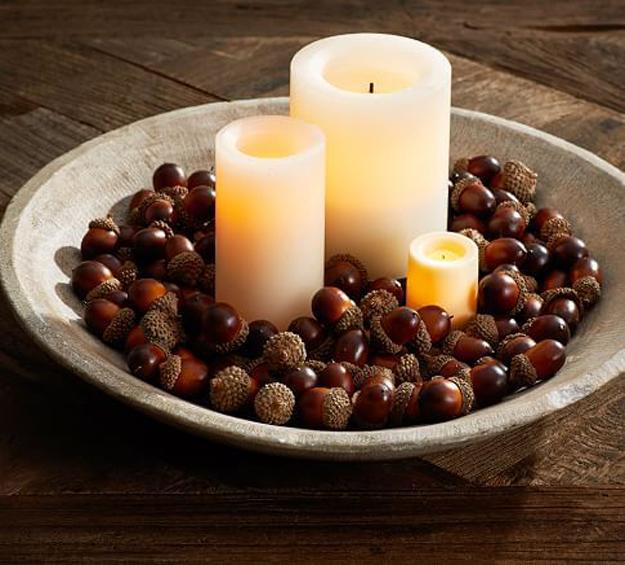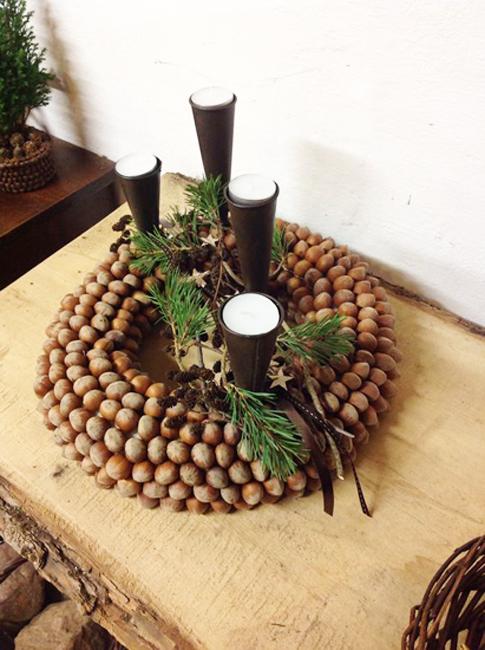 3. Acorn art and craft ideas for fall decorating
Picture frames decorated with acorns make perfect eco-friendly accents and unique gifts for fall holidays. Painting ideas for acorns allow exploring various decorating themes turning acorns into fruits, animals, funny faces. There is no limit to your imagination. Acorns are beautiful, easily-available and cheap ideas for creative fall crafts and art projects that enhance your fall decorations and add a vibe of the eco style to Thanksgiving centerpieces.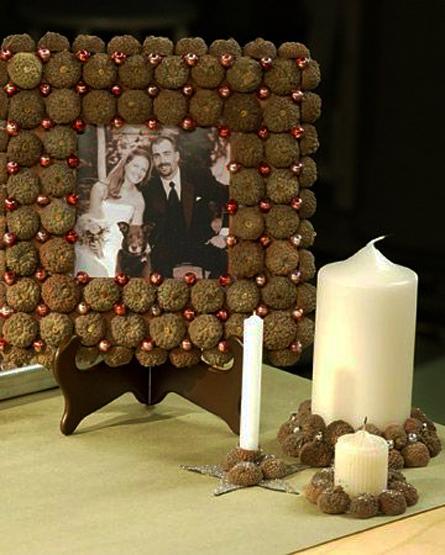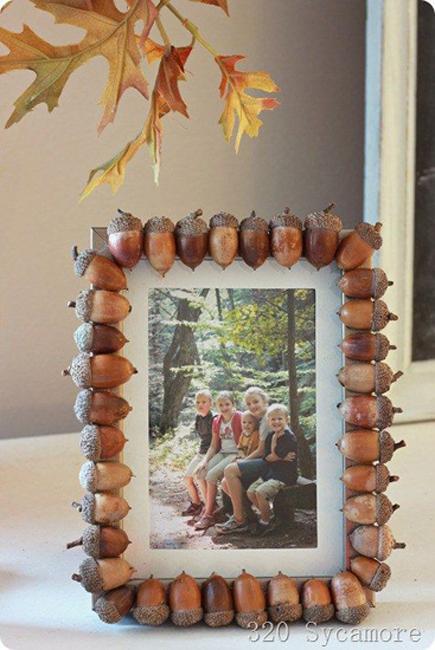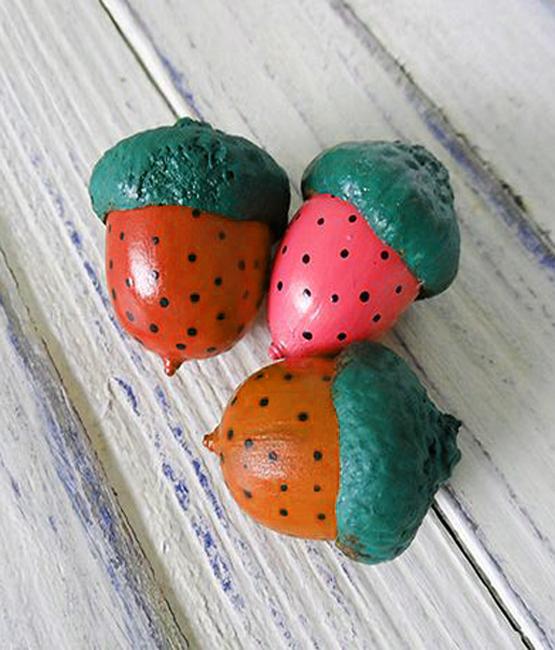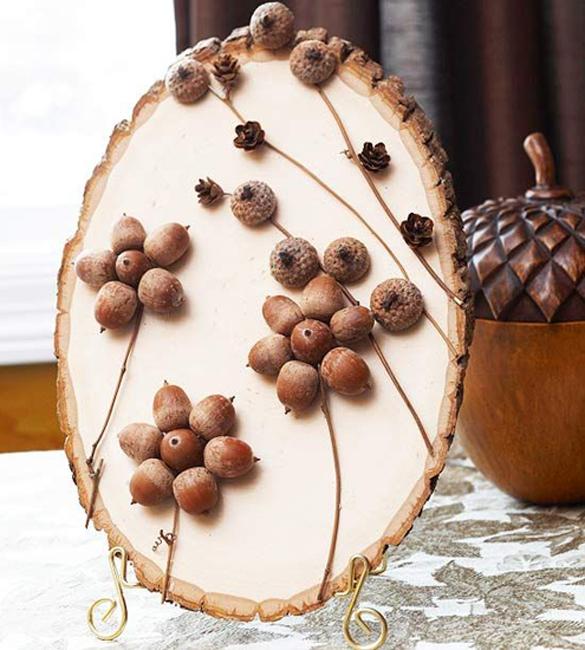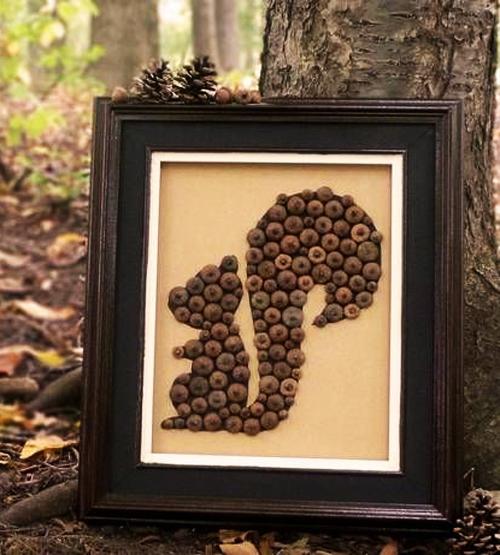 There are hundreds of reasons to recycle metal parts, old cookware, wires, tools for creating unique designs and decorating your office...
and enjoy free articles sent to your inbox