Easter Ideas and Unique Gifts, Egg Shell Carving Designs and Home Decorations

Decorating Ideas

Furniture Accessories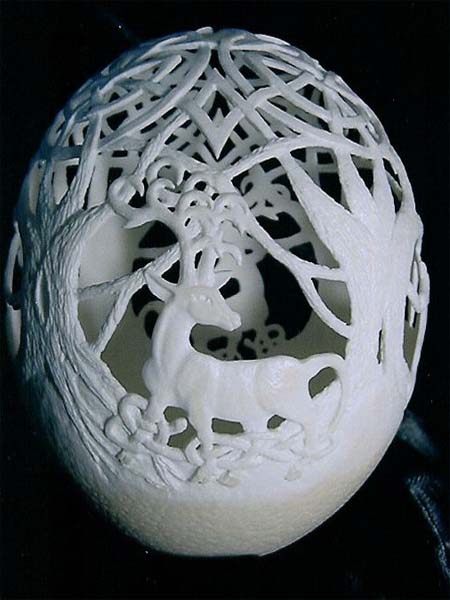 Easter ideas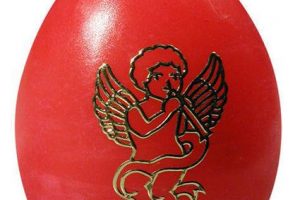 Creative Easter ideas and unique gifts make this beautiful spring holiday even more special and interesting. Amazing egg shell carving designs turn empty egg shells into beautiful home decorations that are perfect for Christmas and Easter home decorating.
Eggs are meaningful Easter decorations, and amazing egg shell carving designs add the warmth of skilled hands to these beautiful symbols of life. Stunning home decorations made of empty egg shells make wonderful eco gifts for Easter and Christmas, birthdays and special family events, symbolizing the new beginning, harmony and happiness.
Modern artists who create striking egg shell carving designs are Lew Jensen, Don Lisk, Gary LeMaster and Brian Bayti. Their egg shell carving patterns look just incredible, demonstrating outstanding craft skills, great patience and amazing abilities to create a fragile structure of such a brittle material like egg shells.
10 Easter decorations made of egg shells, creative Easter ideas and recycled crafts
Egg shells, creative crafts and Easter decor ideas
Egg shell carving designs, unique home decorations and gifts
Easter eggs decorations, amazing egg shell carving designs and modern art works
Modern artists carefully and gently blow out the egg liquid, thoroughly wash and dry empty egg shells and draw the egg shell carving pattern with a pencil.
This outline drawing helps to create intricate egg shell carving designs that delight and turn empty egg shells into wonderful home decorations or art masterpieces.
World map carving design, unique eggs decorations and gifts
Egg shell carving designs vary in  difficulty levels and can be created on large ostrich eggs or small chicken and duck egg shells.
Egg decorating ideas, egg shell carving, amazing handmade decorations and eco gifts
Egg shell and flower ideas fr eco friendly Easter decorating
Butterfly carving design, unique gift ideas and home decorations
Easter egg decorations and table centerpieces, 15 creative Easter ideas
Easter crafts and figurines for home decorating, 15 fun Easter decor ideas

More from recycled crafts

Snowflakes are perfect Christmas decorations and eco gifts that you can make in an infinite variety of sizes and designs. White...
and enjoy free articles sent to your inbox