Easter Egg Decorations and Table Centerpieces, 15 Creative Easter Ideas

Decorating Ideas

Holiday Decor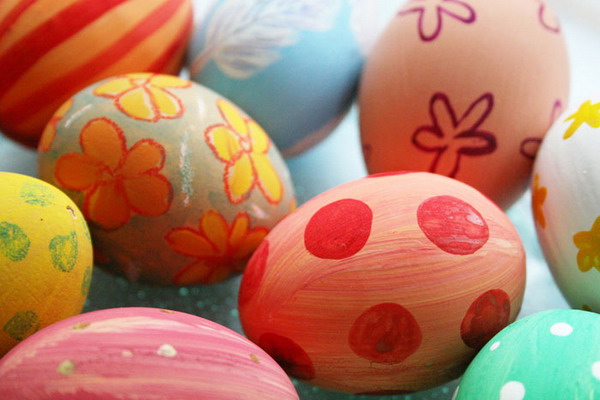 Easter ideas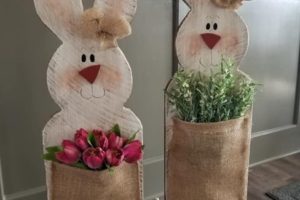 Creative Easter egg decorations and table centerpieces with flowers, green grass, moss, small branches and images that are inspired by Easter decorating themes, give a finishing touch to spring holiday decorating. Impressive table centerpiece and elegant Easter egg decorations will instantly spruce up spring holiday table decor.
Colorful Easter eggs, fresh flowers, small branches, Easter bunny, hen and chicken figurines, combined together, create wonderful Easter table centerpieces that look gorgeous and make attractive holiday table decorations that will not obstruct the view at the table.
One of the simplest Easter table decorating ideas is to add short flowers, small branches, Easter bunnies, hens and chicken figurines, bright ribbons, green moss or grass, small candles and creatively decorated Easter eggs to create cheerful and festive Easter table decor.
14 colorful Easter ideas for spring holiday table decoration
Egg decorating ideas, egg shell carving, amazing handmade decorations and eco gifts
Creative Easter table centerpieces
Flowers in mini vases creates of egg shells, cute Easter table decorations and centerpieces
Candies, chocolate and fresh fruits in bright yellow, peach, green, red and orange colors can be used for spring holiday table decorating also.
Creating mini vases of egg shells and painting Easter eggs bright colors, making butterfly, Easter bunny or floral designs of paper and decorative fabrics, knitting cute caps for Easter eggs and designing crocheted Easter egg decorations are creative Easter decorating ideas that are great for kids and adults.
Polka dot pattern and ribbons, bright Easter egg decorations
Polka dot, striped and floral designs, unusual ornaments and various patterns are perfect Easter egg decorations that add a unique character to spring holiday decor and create bright table centerpieces.
15 Easter ideas, spring holiday table decoration with napkins and rings
Eco friendly decorating Easter eggs with natural colors
Spread flower petals around the bowl with Easter eggs, small Easter bunny, hen or chicken figurines, creating striking table decor for this spring holiday.
Crochet Easter egg decorations, creative Easter ideas for spring holiday decor
Small planters with potted indoor plants or blooming flowers and decorated with Easter eggs, straw or moss make great Easter table decorations and centerpieces.
Beautiful Easter egg decoration in blue and white colors, impressive spring holiday table centerpiece
Colorful, creative and decorative Easter egg decorations make eggs look unique and artistic. Small dry branches and twigs in small planters look gorgeous with moss, straw and Easter eggs.
Natural dyes for eco friendly decorating Easter eggs
Egg shell and flower ideas for eco friendly Easter decorating
Colorful pebbles and ribbons, mixed with colorful Easter eggs in a wicker basket or arranged on a wide plate filled with green grass, hay, straw or moss, are also lovely Easter table decorating ideas.
Easter egg decorations, hen, chicken, flower, leaf and Easter bunny images
More from holiday decorations

Creative Easter ideas offer many quick and easy techniques for spring eggs decoration. Instead of dyeing eggs, try decoupage turning Easter...
and enjoy free articles sent to your inbox