Large Hammock Bed Design with Canopy and Caged Pendant Lights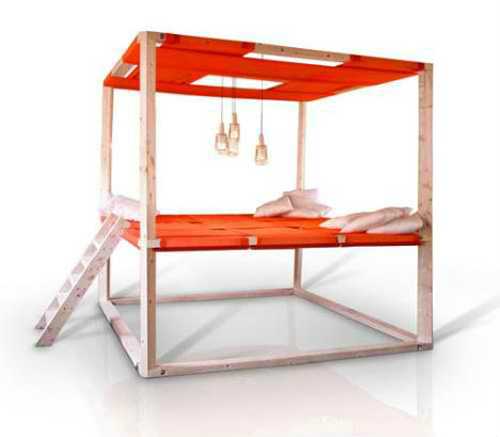 Large hammock bed with birch wood frame, caged pendant lights and orange fabric
beds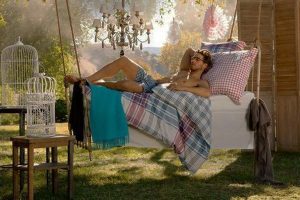 An unusual, playful and bright bed design is changing furniture design traditions. An innovative hammock bed with a canopy and pendant lights look different, providing an oversized place to relax, read or dream. The hammock bed is durable and spacious, and can hold eight people. Kids would love to add this hammock bed to their playroom.
The Koala 45 is a contemporary square-shaped hammock bed from Belgian designers Stal Collectief, www.stalcollectief.com/ Strong and unusually large, hammock bed with a strong frame, well protected pendant lights and brightly colored fabric stretched across a wooden frame.
Pendant lights feature wooden frame that is inspired by basic trouble lights designed for garages and sheds. Large bulbs made of acrylic are surrounded by protective cages made of birch plywood. These pendant lights in industrial style add character to huge hammock bed design and make it safe and functional.
Large hammock bed featuring a square-shaped wooden frame and canopy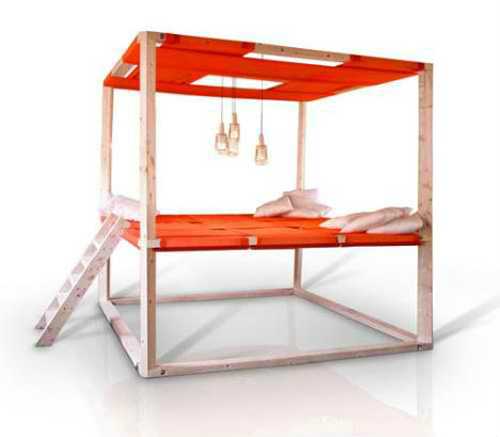 Held together with twelve bolts, the hammock bed elevates its surface about four feet above the ground. The canopy has an open area for pendant lights to be dropped inside.
Unique bed design combined a contemporary furniture design ideas with fresh solutions and natural material. Caged pendant lights add comfort and functionality to this amazing, large and unusual bed.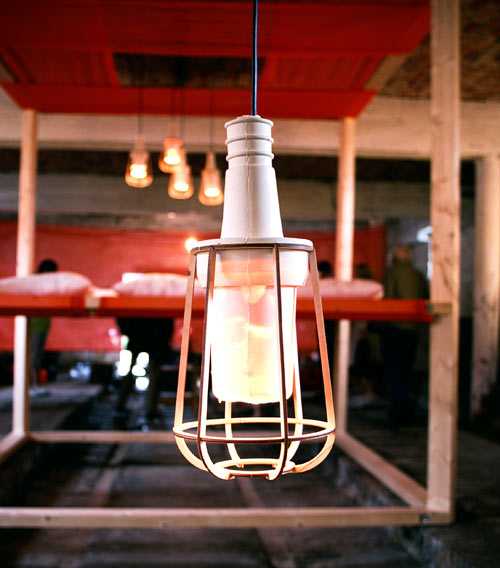 Ergonomic hammock for indoor and outdoor living spaces, relaxing backyard ideas
Latest designs in outdoor furniture and lighting fixtures, stylish outdoor decor ideas
Hushamok, baby hammock bed, nursery decor ideas
More from modern furniture

Weave furniture design blends traditional techniques and modern trends in decorating with handmade items. Using natural ropes and twines, you can...
and enjoy free articles sent to your inbox