15 Easter Ideas, Spring Holiday Table Decoration with Napkins and Rings

Decorating Ideas

Holiday Decor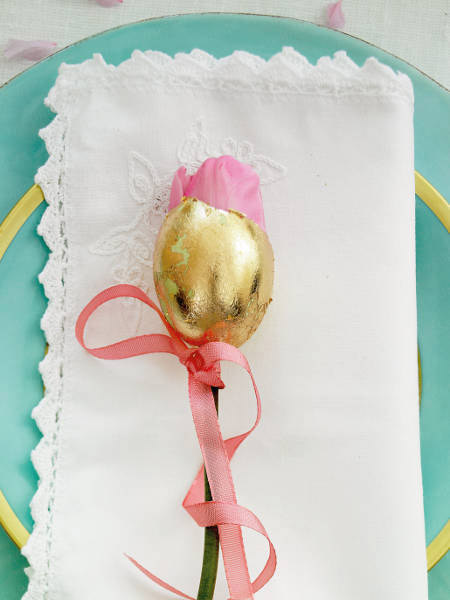 Easter ideas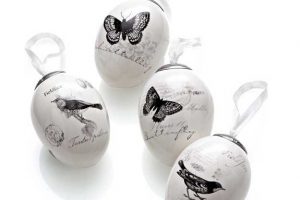 Spring holiday table decoration with napkins in rings are simple and elegant Easter ideas that add the softness and grace to your dining room decorating. Cloth napkins in rings bring pleasant colors and provide a gorgeous decorative flourish to holiday tables setting.
A linen napkin folded into a bunny or decorated with flowers and small branches are excellent Easter ideas for unique and playful spring holiday table decoration. Bright napkins, tablecloth and interesting rings enhance the effect you want to create for holiday tables.
A Classic table cloth is an easy way to grace the holiday table. Table clothes in cool color tones like white, off-white, lemon yellow, pale blue, light green ad lavender are perfect for creating the background for Easter table decor.
14 colorful Easter Ideas for spring holiday table decoration
Egg shells, creative crafts and Easter decor ideas
Easter table decoration with napkins
Bunny napkin ring, Easter ideas for table decoration
Easter table decorations look gorgeous and exciting on plain tablecloth and napkins with floral prints at the borders. Large printed stripes or floral designs on tablecloth will take-away the focus from rest of holiday table decoration.
Napkins in rings in bright pr pastel solid colors beautify the Easter table decor, adding lovely accents to floral arrangements and spring holiday table decorations.
Yellow cloth napkins in handmade rings decorated with egg designs, creative spring holiday table decoration ideas
Floral designs and images, inspired by Easter themes, simple embroidery or iron-on patches from craft stores can be used to beautify the plain tablecloth and napkins for Easter decorating.
Egg decorating ideas, egg shell carving, handmade decorations and eco gifts
Shamrock Easter table centerpieces
Simple  ways to turn napkins in rings into beautiful table decorations
1. Fold the napkin in half, roll it from one edge to the other and insert it through the ring. Neutral color napkins, like tan, light green, white and yellow cream, black, white and gray, make elegant choices for holiday table decoration.
Easter bunny napkin ring for table decoration
Rings made of natural materials, such as metal, paper, wood or bamboo add the eco friendly touch to spting holiday decor. Select bright colored napkins for Easter tale decoration, special events in spring and summer and birthday party.
Easter napkin in paper ring for creative holiday decor
Pair napkins and rings in solid colors with unusual and bright napkins or rings with colorful stripes or floral designs for cheerful Easter table decor. Decorate them with images that support Easter decorating themes and create a different napkin in ring set for each place setting.
Eco friendly decorating Easter eggs with natural colors
Floral arrangements, color symbolism and Easter decor ideas
2. Push the center of the napkin through a napkin ring and pull the napkin halfway through the ring. The bottom of the napkin flares out below the ring. Give an informal look to spring holiday table decorating by using differently colored napkins and rings at each place setting.
Light turquoise napkins in straw rings decorated with white bunny images made of paper, simple and elegant Easter table decoration ideas
10 ideas for Easter table decoration with cloth napkins
More from holiday decorations

Creative Easter ideas offer many quick and easy techniques for spring eggs decoration. Instead of dyeing eggs, try decoupage turning Easter...
and enjoy free articles sent to your inbox