DIY Ideas for Fall Decorating, Chestnuts Home Decorations and Gifts

Decorating Ideas

Holiday Decor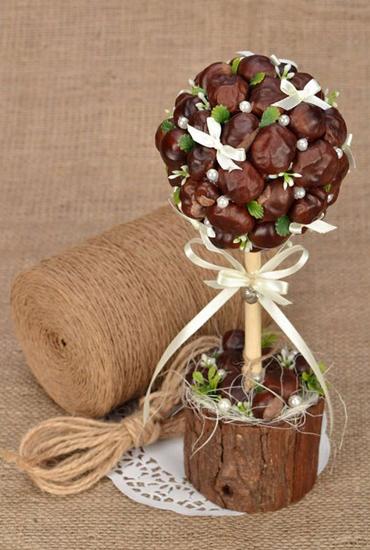 Chestnut tree decorated with burlap, fall table decoration
wall decorations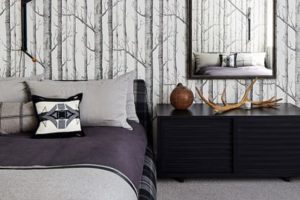 Chestnut crafts make beautiful fall decorations. Creative craft ideas for kids and adults turn the natural material into unique gifts and seasonal accents. Handmade fall decorations designed with chestnuts are an easy way to save money on home decorating while exploring original DIY ideas. Check out the Lushome collection of elegant table centerpieces, wall decorations, door wreaths, and handmade gifts created with chestnuts. Get inspired, design beautiful things for fall decorating or make unique gifts with chestnuts.
Chestnuts have a unique texture, the smooth nut and the skin with spikes. You can design various wreaths and table centerpieces with chestnuts, blending fall crafts into your rooms and brightening up your living spaces this season. Fall decorating with natural materials is the easiest and least expensive idea to enjoy in autumn. Take a hike in your neighborhood park or woods, and find all the inspiration and beautiful materials that you need to get started making fall decorations and small gifts.
22 fall decorating ideas for creating warm coziness and natural connection
11 candles centerpieces designed with rose hips and berries
Fabulous acorns fall decorations, great DIY ideas, fall crafts
Nature offers gorgeous inspirations for your designs. Acorns, pine cones, fall leaves, chestnuts, and autumn flowers, to name a few. Everything you need to create something original is waiting for you outside to start your imagination to run wild. Fall wreaths with chestnuts look elegant and unusual. Mixing small pumpkins and chestnuts turn your door wreaths and wall decorations into bright and festive accents. Perfect for Halloween and Thanksgiving decorating, chestnuts are one of the beautiful natural material to explore.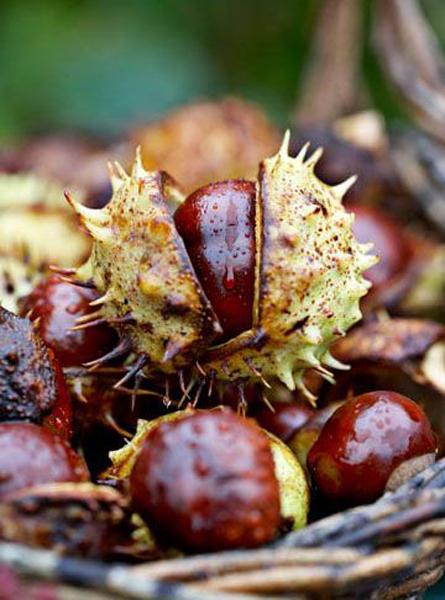 Fall decorating with chestnuts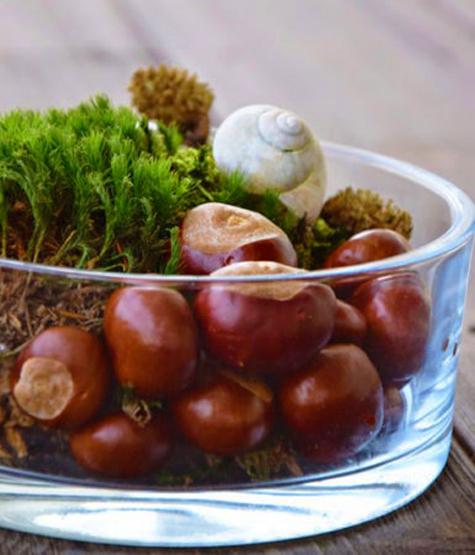 Fall is the bright decorating season of the year, and you get many occasions for home decorating with crafts. Make simple table centerpieces by mixing colorful fall leaves and chestnuts in glass vases. Display acorns, chestnuts, corn, pine cones, and autumn leaves in glass jars or baskets. Save money on fall decorating by designing elegant table centerpieces for your dining room table or by making attractive wall decorations in eco styles.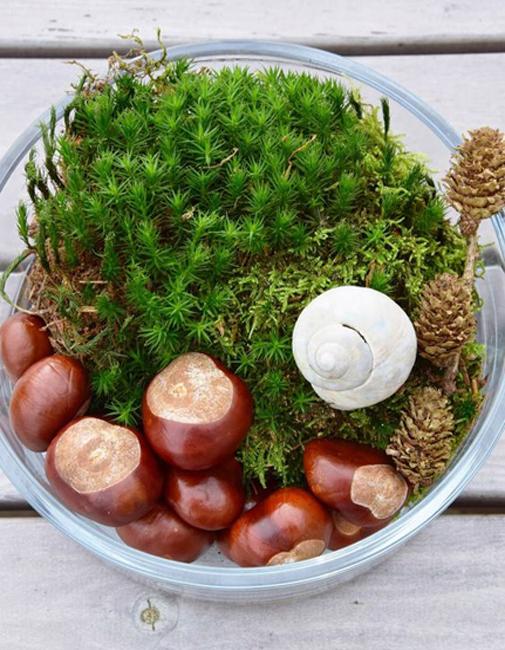 Chestnut candles centerpieces or painted nuts are excellent accents for inexpensive and attractive fall decorating. Place chestnuts, acorns or small pine cones on a dish and add fall leaves for seasonal decorations. Gourds are beautiful fall decorations, so mix them with chestnuts to add interest to traditional decor.
15 fall decorating ideas, berries table centerpieces for Thanksgiving decorating
22 simple fall decorating ideas adding warmth to the season
20 small Thanksgiving decorating ideas and festive table centerpieces
Chestnuts look attractive with all fall vegetables, fruits, autumn leaves, branches, berries, and fall flowers. Chestnuts give you the freedom to blend various textures and colors into your fall decor. Don't throw them away after the end of the fall season, use them for handmade Christmas decorations, spring crafts, and DIY summer decorating ideas. Let them dry out; then you can paint them and design unique gifts and home decorations for any season.
1. Candles centerpieces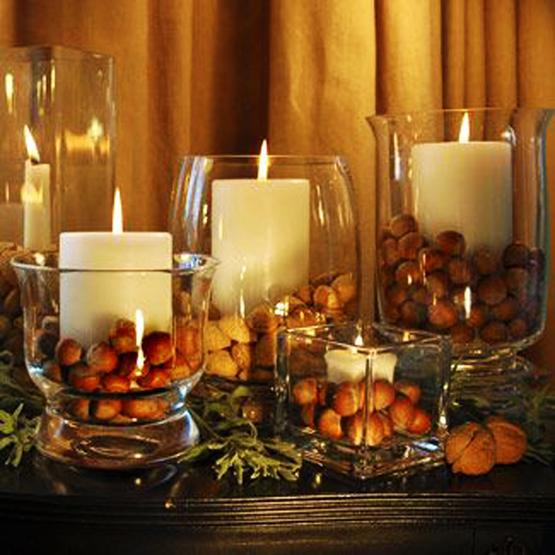 Chestnut's door wreaths and wall decorations are inexpensive and easy to make. Add natural materials such as burlap, cotton pieces or corn husks. Eco style fall decorations look charmingly warm and pretty. Recycling ideas are great for fall decorating also. You can use fabrics leftovers, recycle cardboard, clothes or your old fall decorations. Adding string lights and chestnuts to your designs give new life to fall decorations.
2. Original table decorations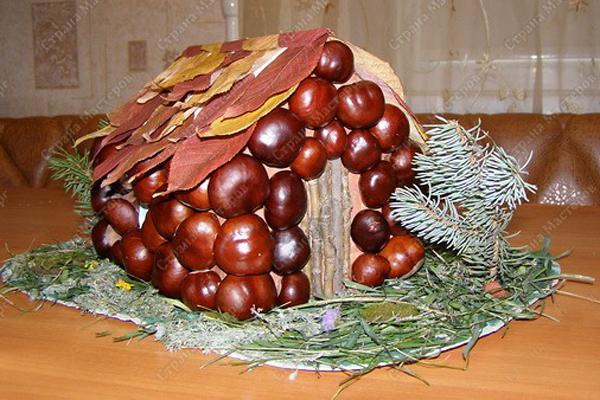 DIY fall decorating ideas offer numerous opportunities to recycle and design with natural materials. Chestnuts are one of the fun materials for creating original and cheap decorations in fall.
3. Centerpiece ideas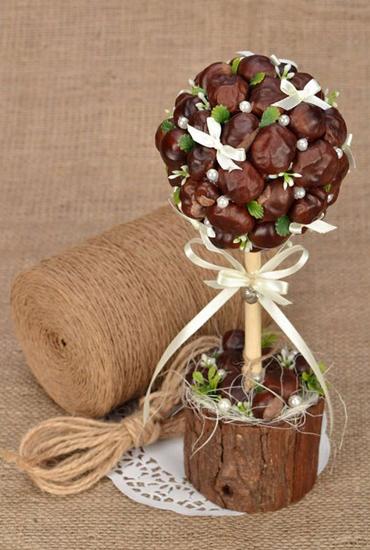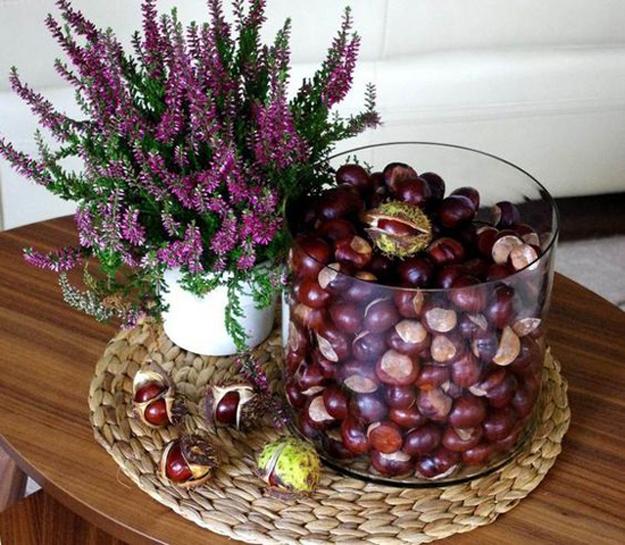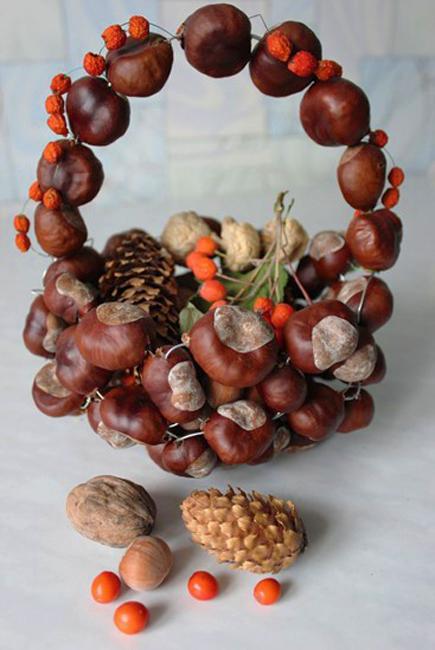 4. Painting ideas

5. Wall decorations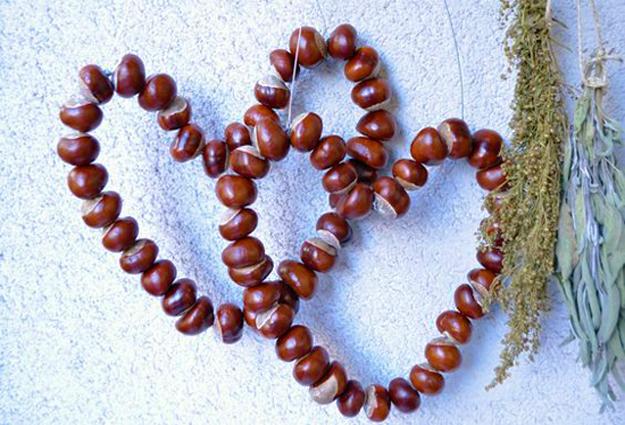 6. Door wreaths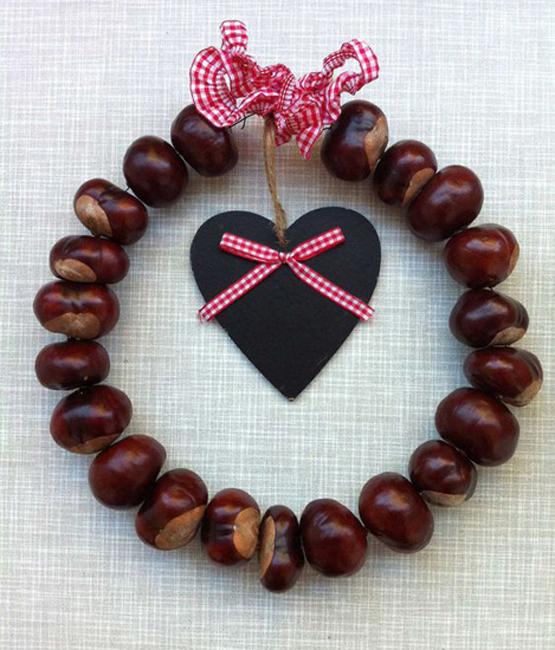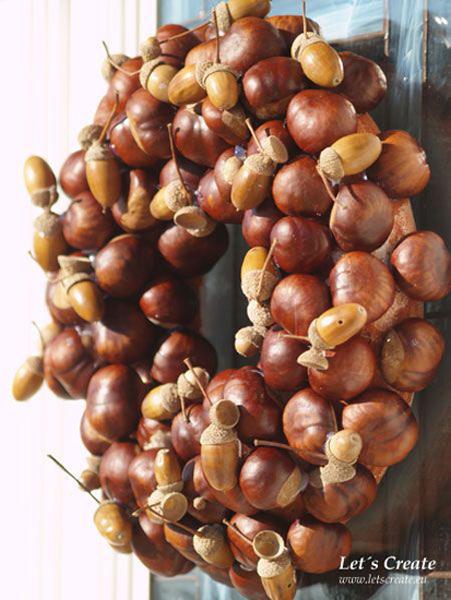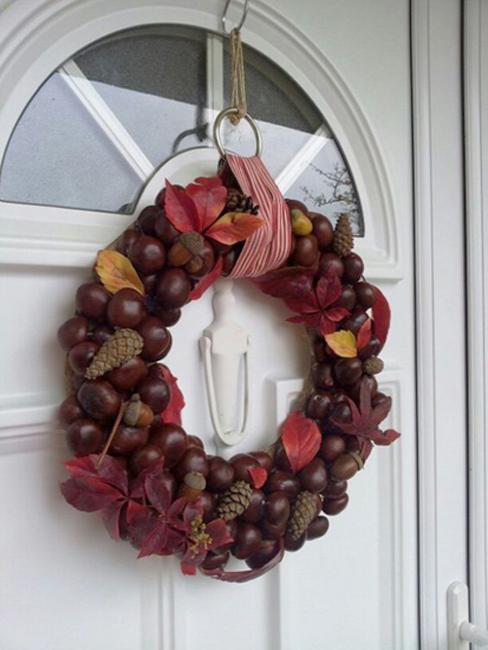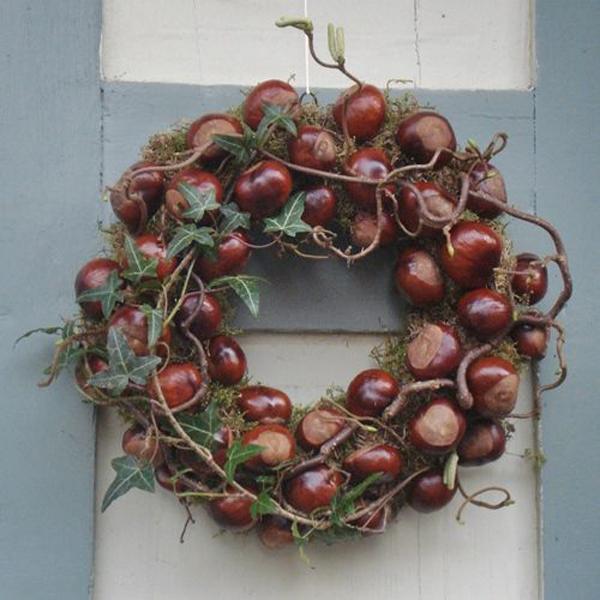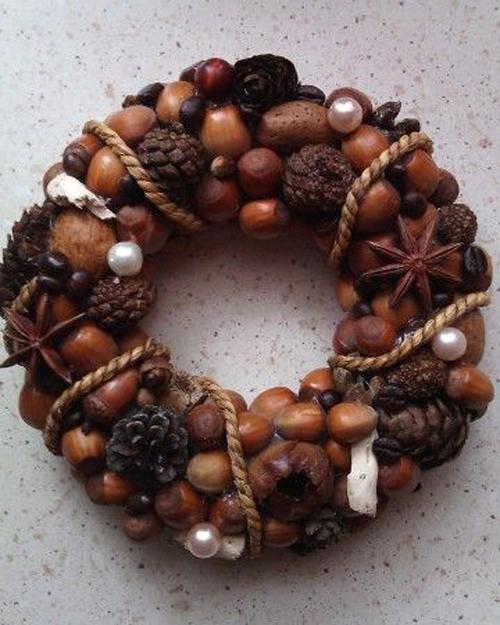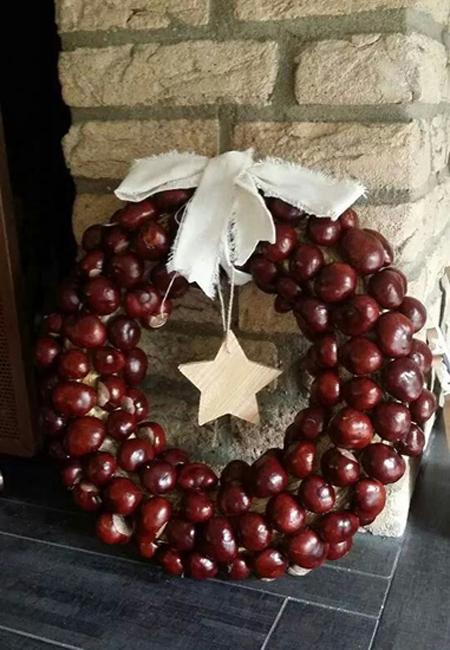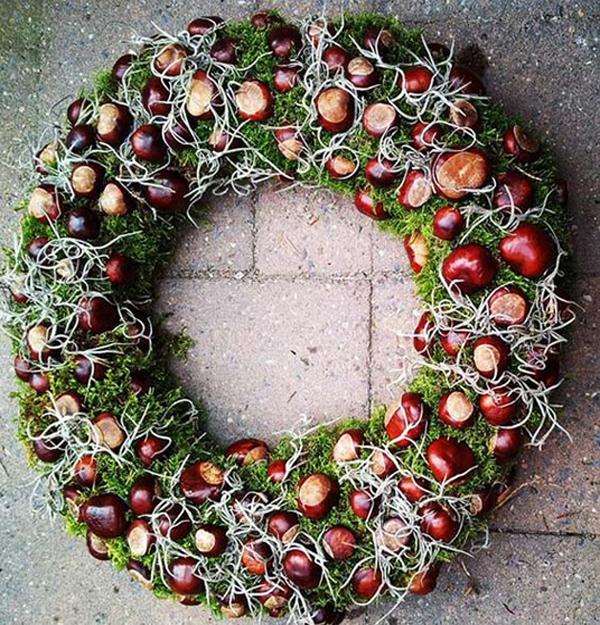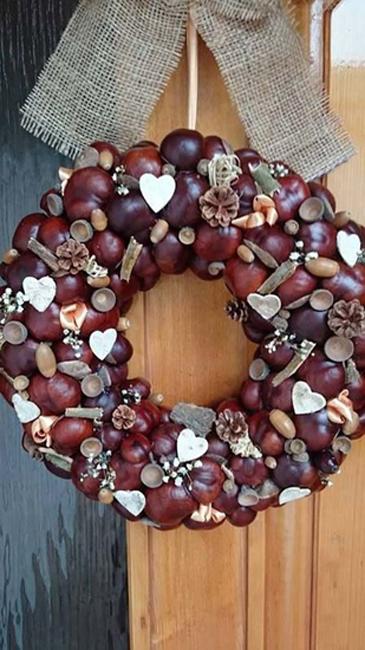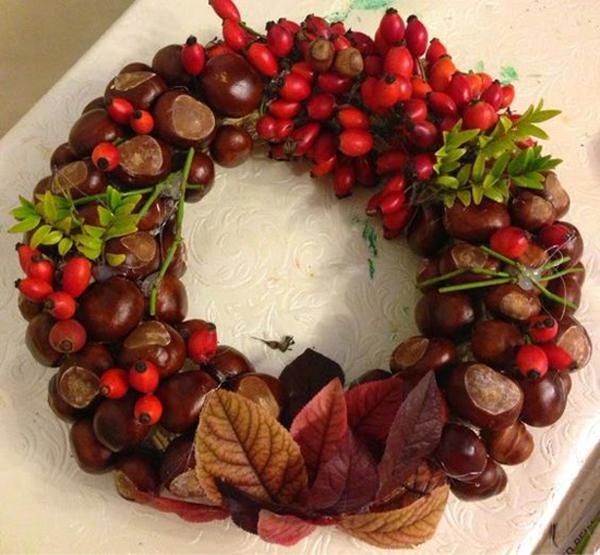 More from make decorations

Creative Easter ideas offer many quick and easy techniques for spring eggs decoration. Instead of dyeing eggs, try decoupage turning Easter...
and enjoy free articles sent to your inbox