Modern Apartment Ideas, Space Saving Interior Design with Balcony Bathroom and Laundry Room

Interior Design Ideas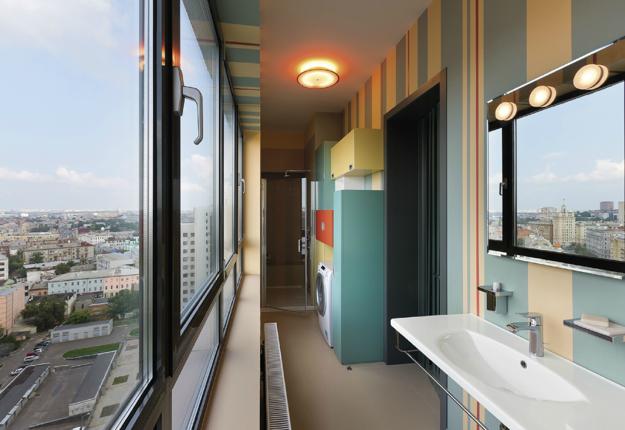 Balcony bathroom design with shower, toilet, sink, laundry washer and drier
CHRISTMAS TREE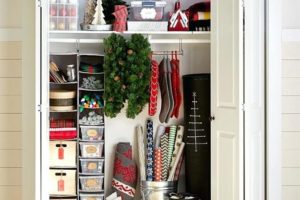 Space saving interior design ideas offer clever and original solutions for those who can afford the expensive services and for those who want to redesign existing rooms and maximize living spaces without spending lots of money. Modern interior design is an art that changes living spaces and adds beauty to any home while personalizing rooms. Lushome presents a unique interior design project by Russian architects that transformed a balcony into a small bathroom and a laundry room with a spectacular city view while creating spacious and modern apartment for a growing family.
A balcony can be anything, from gym to home office or bathroom. This small bathroom and laundry room design creatively utilizes a balcony space, adds additional small room to the home of a growing family and offers interesting apartment ideas that improve small spaces and inspire to explore unusual and creative space saving solutions in interior design.
Turning a balcony into a bathroom and a laundry room can be costly, but inspires truly original and surprising interior design ideas that help design more spacious and modern interiors. Space saving interior design puts together functionality and comfort in assembling particular small spaces to become visually pleasing, inviting and modern.
Decorating small spaces, adding colorful home accessories to white apartment ideas
Contemporary apartment ideas soften with rustic wood and country home decorating colors
Balcony bathroom and laundry room design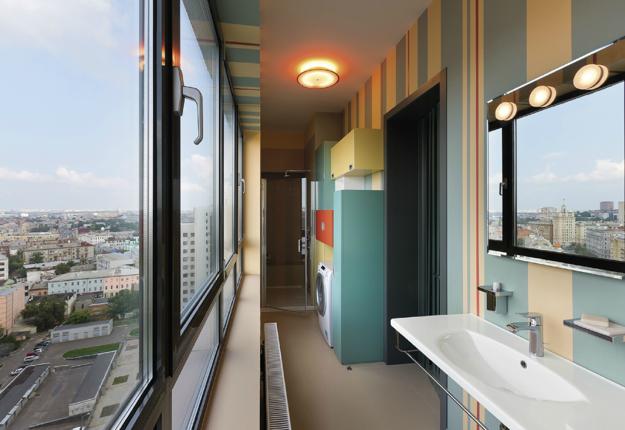 Considering original and surprising interior design ideas, fresh concepts and creative solutions can mean adding more space and a personal touch to modern homes and apartments. A small bathroom and a laundry room on a balcony is one of them.
A balcony bathroom and a laundry room with a nice view can give you a beautiful small space to take a shower, to do chores in style, to relax and connect to the nature. Architectural redesign of a balcony into a laundry room or bathroom allows to enjoy convenient and modern interior design which can be enhanced by adding large glass windows, attractive fixtures, bright colors and textiles.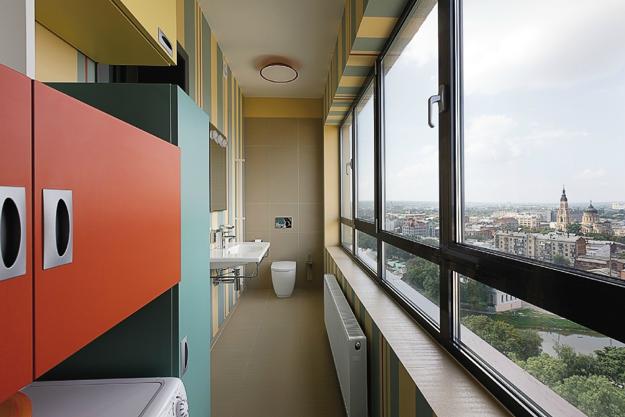 Color schemes can be your choice depending on your personality and room design. It is a good idea to vote the balcony bathroom and laundry room colors according to latest trends and your tastes.
3 small apartment ideas creating multifunctional and modern home interiors
Space saving apartment ideas and storage furniture for small rooms
The additional small spaces for balcony bathroom and laundry room designs can dramatically improve small apartments and create truly unique, attractive, spacious and modern interior design. Neutral room colors and bright accents, especially orange color, makes all rooms look bright, optimistic and playful.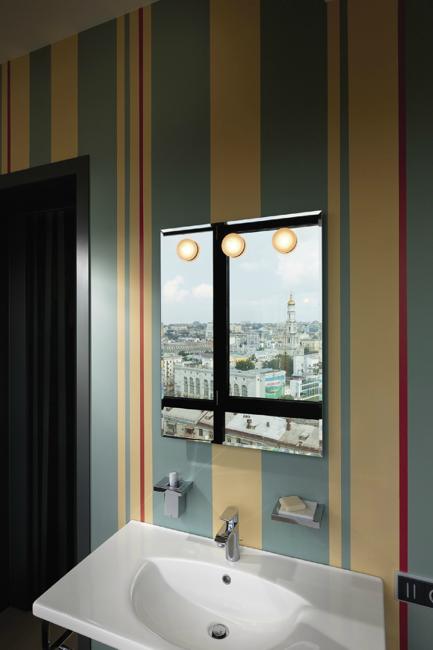 White floor decor, grayish blue color tones and orange color accents, combined with stylish lighting fixtures and comfortable living room furniture create very pleasant environment. Window bar table, clutter free decor and black and white decorating ideas add a contemporary feel to modern apartment ideas.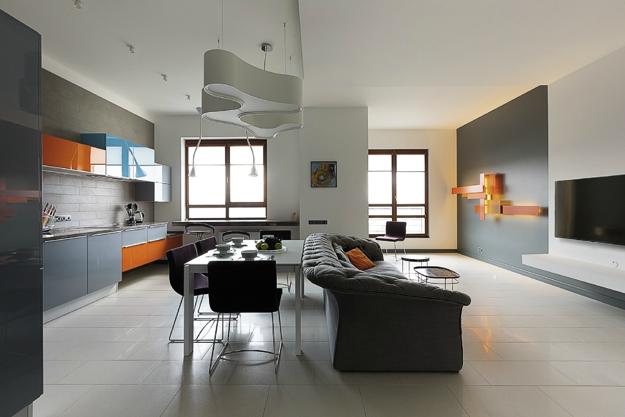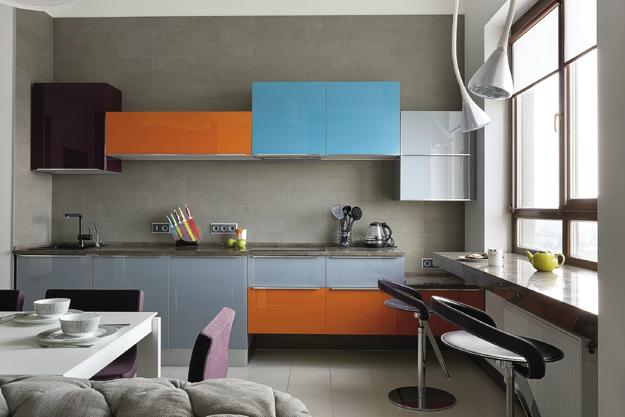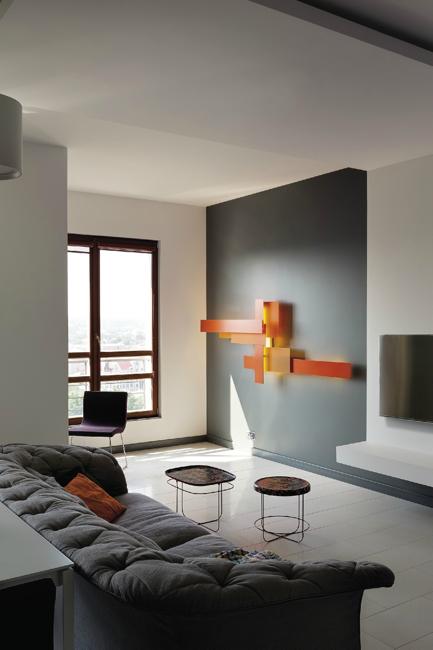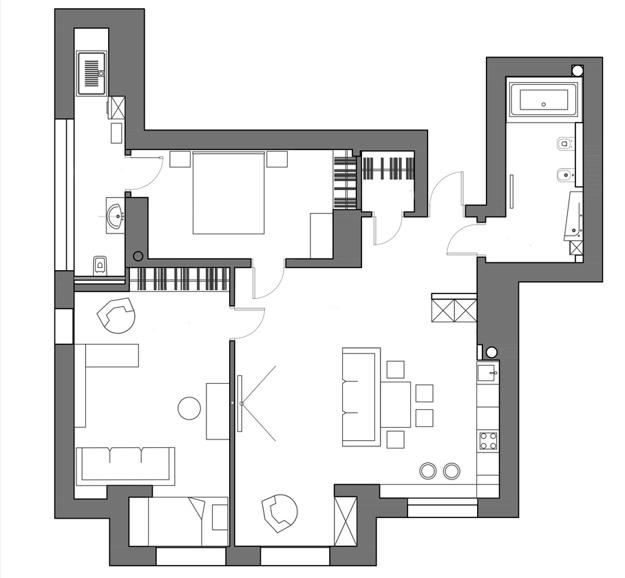 It is possible to find enough space for a small bedroom even in a tiny apartment or home. Here are smart...