20 Small Thanksgiving Decorating Ideas and Festive Holiday Table Centerpieces
---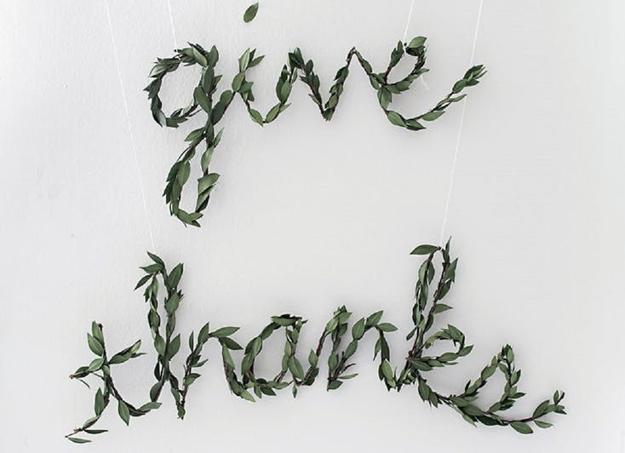 Thanksgiving sign made with leaves
Thanksgiving decorating is about warmth, comfort, and family fun. Thanksgiving dinner with the family and close friends is a traditional idea which seems bright and festive with meaningful, colorful holiday decorations. In addition to the festive dishes and delicious treats, fall colors and creative table centerpieces add a charming vibe to the ambiance of the fall holiday. Here are small Thanksgiving decorating ideas that can give a significant boost to your holiday tables. Handmade Thanksgiving decorations and creative table centerpieces are perfect for setting the stage in the spirit of the autumn holiday.
A blend of small items, handcrafted holiday decorations, seasonal vegetables, and vintage style Thanksgiving decorations makes the atmosphere at the holiday table charming, pleasant, and memorable. A beautifully decorated Thanksgiving table and centerpiece ideas, inspired by nature, will spice up the fall holiday decor and make the traditional food presentation alluring and unforgettable.
Centerpiece ideas; rowan berries, rose hips for table decoration in fall
Fall flower arrangements enhancing the spirit of Thanksgiving decorating
Beautiful Thanksgiving ideas for holiday tables
Fall holiday table decorations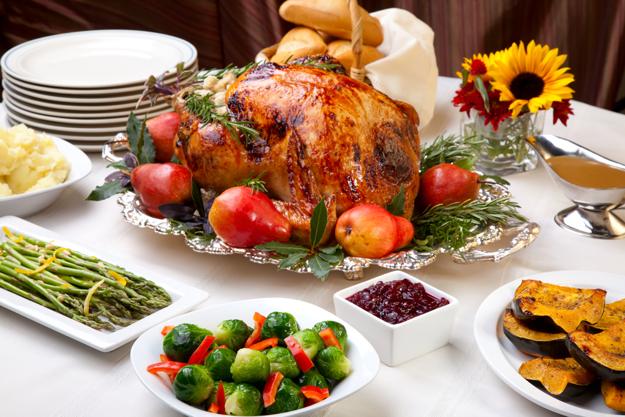 Making Thanksgiving decorations is easy. Autumn topiary artworks, small pumpkins, fall leaves, branches, berries, acorns, chestnuts, apples, pears, corn, artichokes, and guard vegetables are cheap ideas for Thanksgiving decorating. Pretty flower arrangements and table centerpieces created with herbs, greens, veggies, and candles are excellent for colorful and eco-friendly fall decorating.  Glass vases, colored candles in red, purple, orange or yellow colors, tiny pumpkins or a handmade turkey accents are ideal for a festive and bright Thanksgiving table.
Colorful fall table decorations and centerpiece ideas
Green Thanksgiving decorating, artichoke table centerpieces
Candle centerpieces, cheap ideas for festive Thanksgiving decorating on a budget
Here is the Lushome collection of beautiful and creative Thanksgiving decorations for your fall table. Check it out, steal the look or get inspired for original and fresh holiday decorations made at home.
1. Topiary art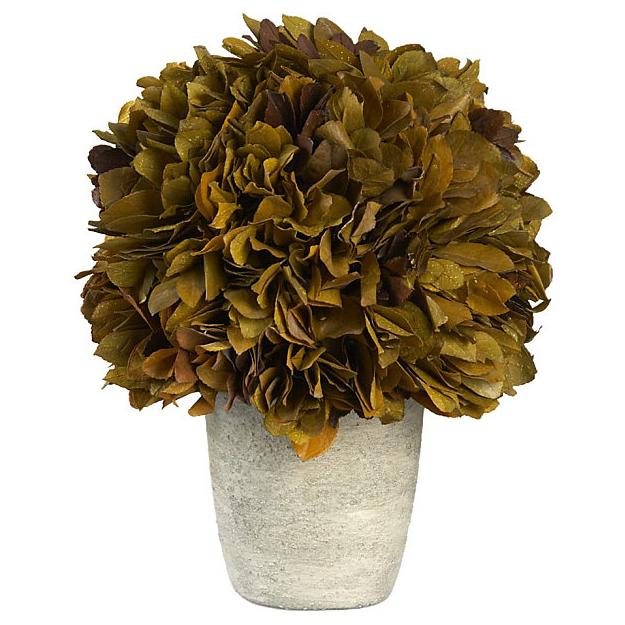 2. Pumpkin and fall flower arrangements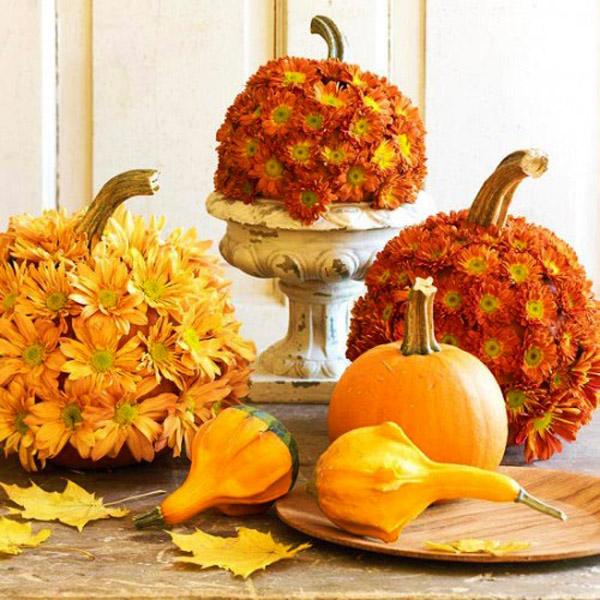 3. Edible decorations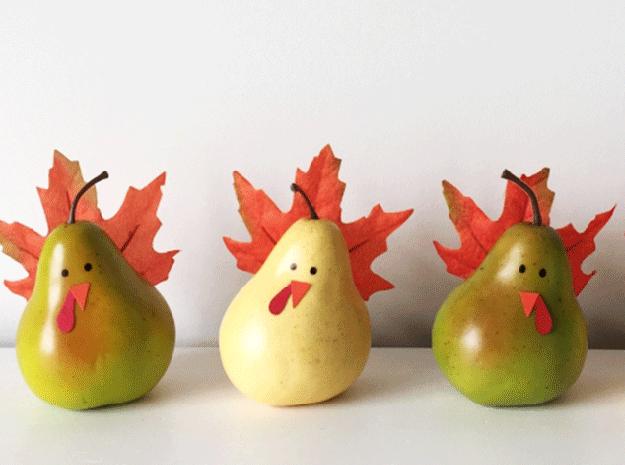 4. Candle centerpieces in eco style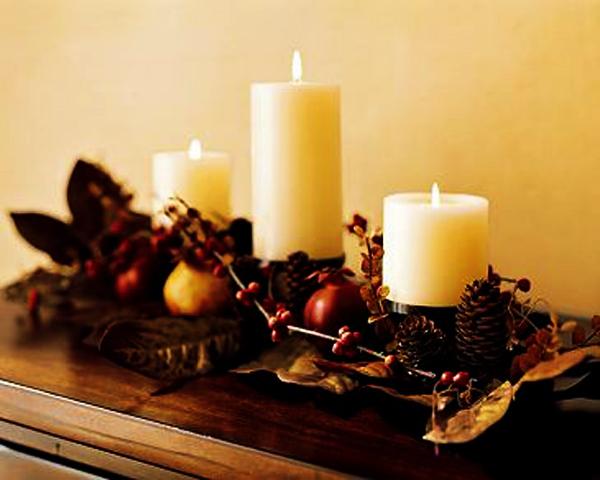 5. White mixed with green, yellow, red, orange colors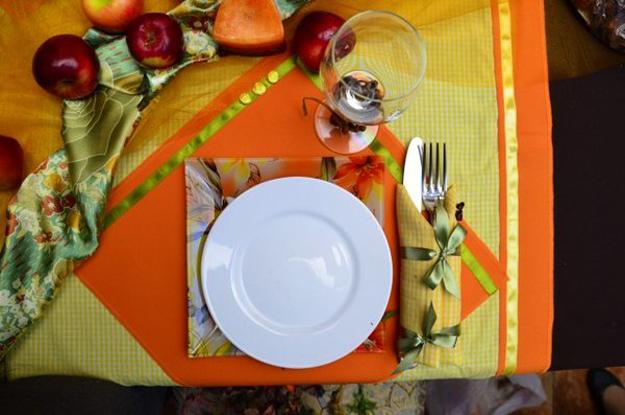 6. Creative napkin folding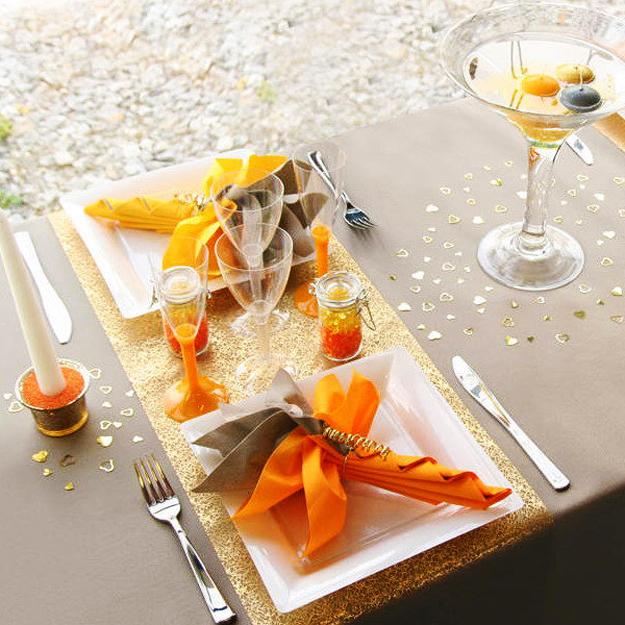 7. Moss and candles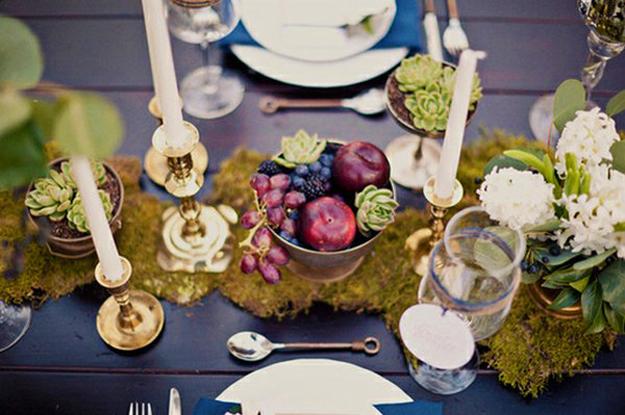 8. Leaf-shaped napkin rings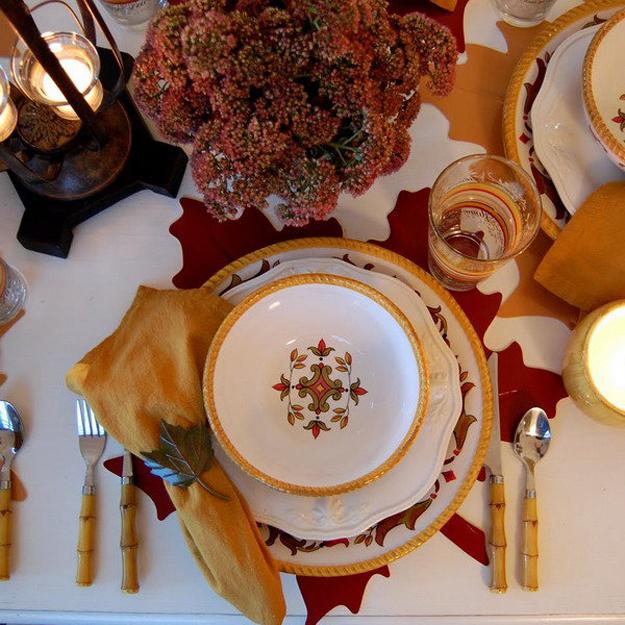 9. Ribbons for table decoration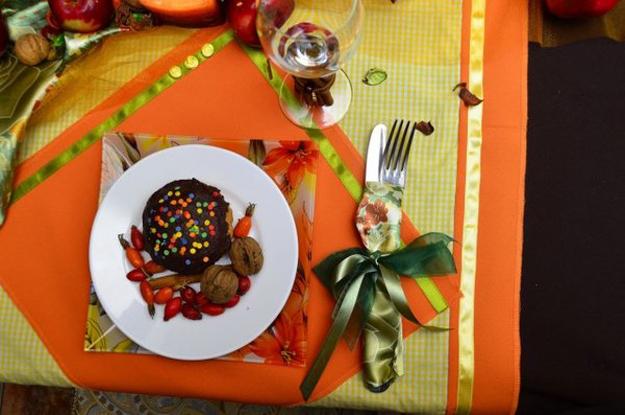 10. Decorative baskets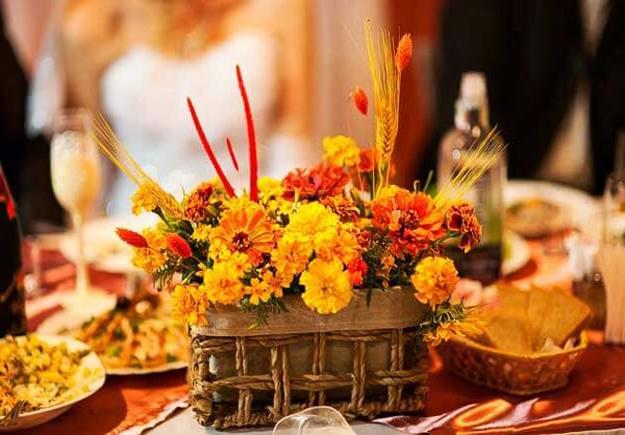 11. White decorating ideas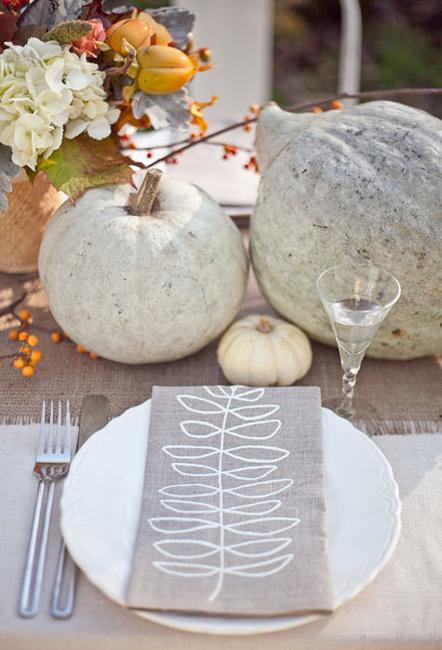 12. Branches and fall leaves
13. Leaf cookies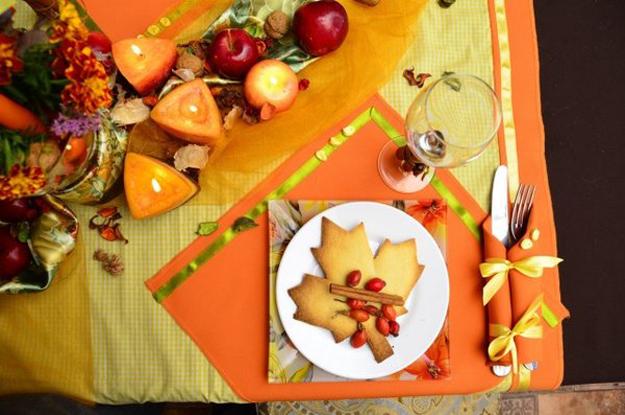 14. Corn and gourds centerpieces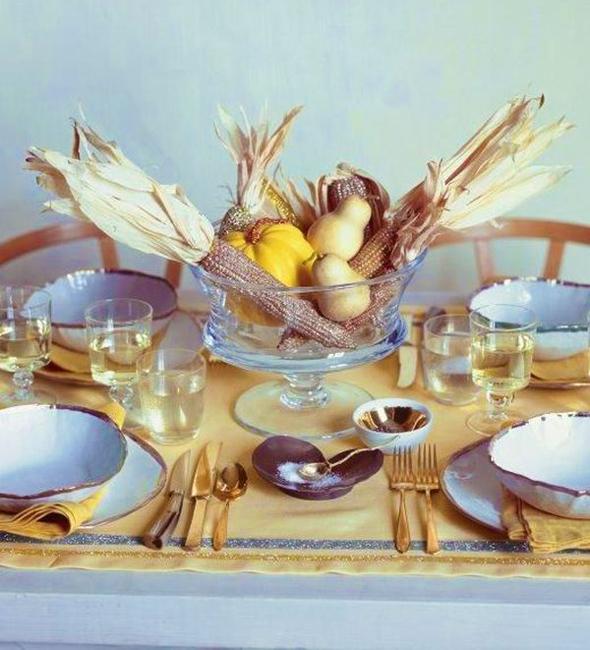 15. Pinecone crafts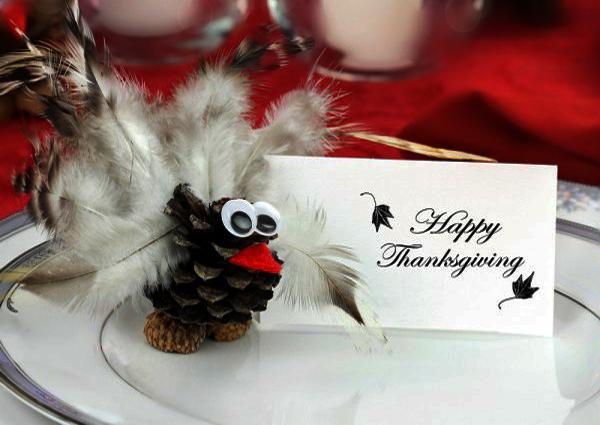 16. Succulent and citrus fruits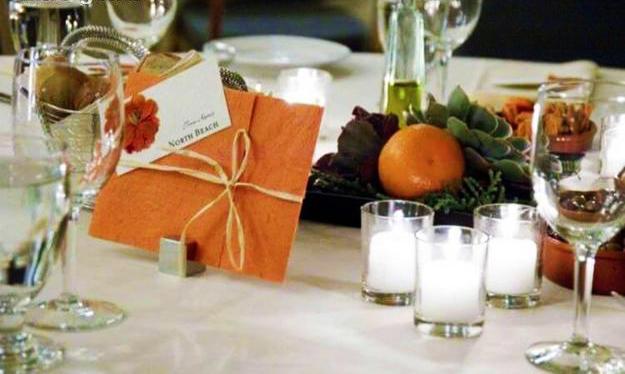 17. Small gourds and greenery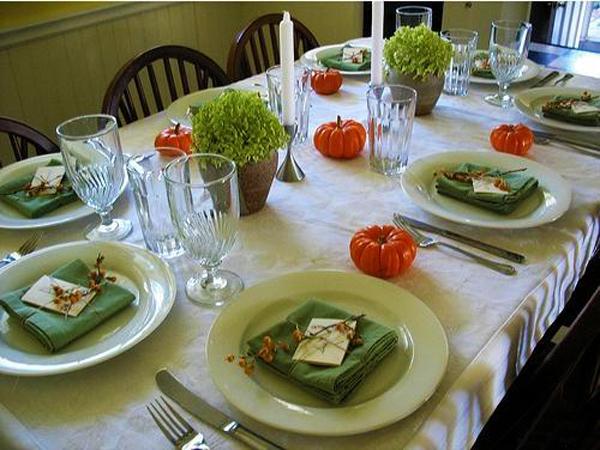 18. Fabric crafts and glass decorations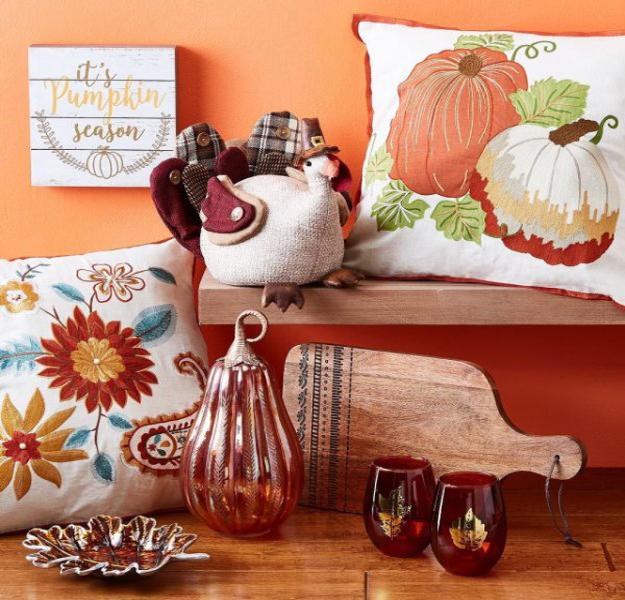 19. Harvest centerpieces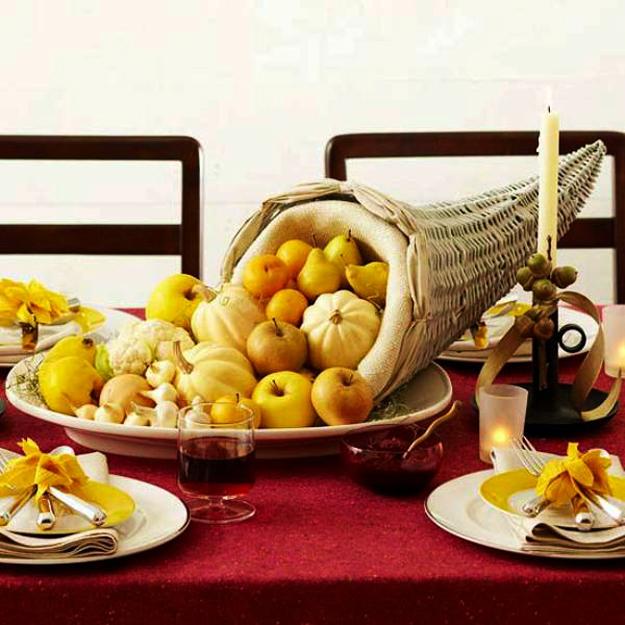 20. Original Thanksgiving decorations