Decorating with Glass Cabinets Doors Brings Light into Modern Kitchen Designs
---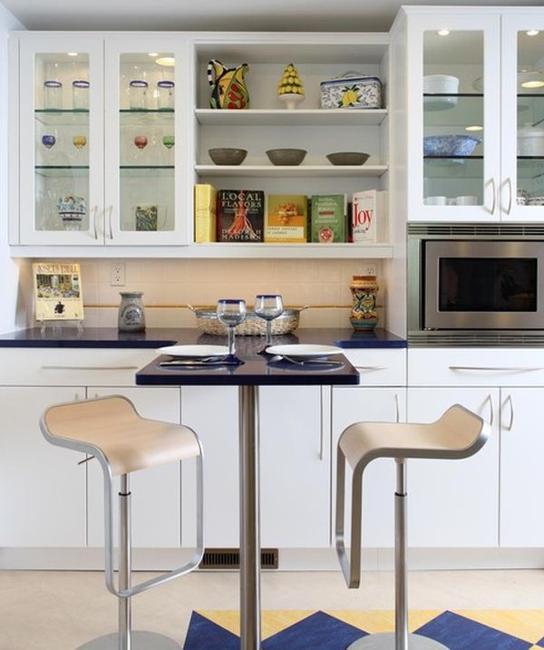 Decorating with glass cabinets doors, glass shelves and glass island tops bring more light into kitchen interiors and create more spacious, interesting and bright modern kitchen designs. Decorating with glass is beautiful, practical and versatile, suitable for any interior design style. Modern glass technology has changed kitchen cabinets doors that look amazing, fresh and stylish now.
Glass cabinets doors is an eye-pleasing element of modern kitchen design. Glass is a nice, versatile material, suitable for any kitchen design style. Glass cabinets doors look fantastic in classic kitchens and in modern kitchen interiors. Glass tops and shelves add unique contemporary vibe to stylish kitchen design.
Stained glass and colored glass kitchen cabinets doors appear more refined, bringing wonderful patterns and colors into modern kitchen design. Colored glass kitchen cabinets doors are available in a variety of shades, making it easy to find the perfect hues to accentuate kitchen colors.
Modern kitchen color trends, elegant white kitchens
Modern kitchens with glass cabinets doors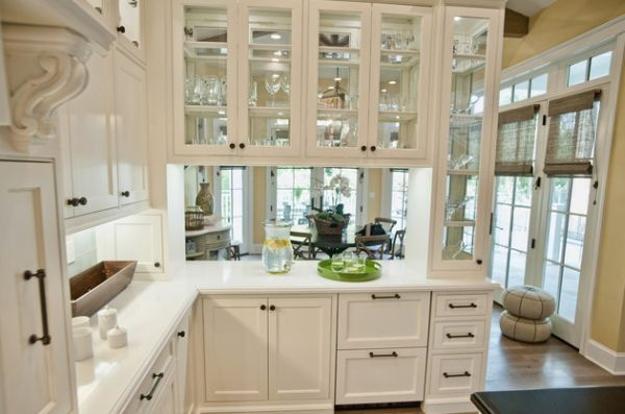 Wood kitchen cabinets with glass doors create a fabulous combination that adds chic and unique flavor to the look of modern kitchens. Glass designs vary in style, shapes and colors, offering dramatic accents which beautify modern kitchen design.
Glass cabinets doors and glass tops for kitchen islands are the wonderful ways to personalize modern kitchen interiors and show individuality, while enhancing the stylish, bright and light feel in a kitchen. Glass cabinets doors are versatile elements of kitchen designwhich can bring unique decoration patterns into interiors and set a certain mood and rhythm.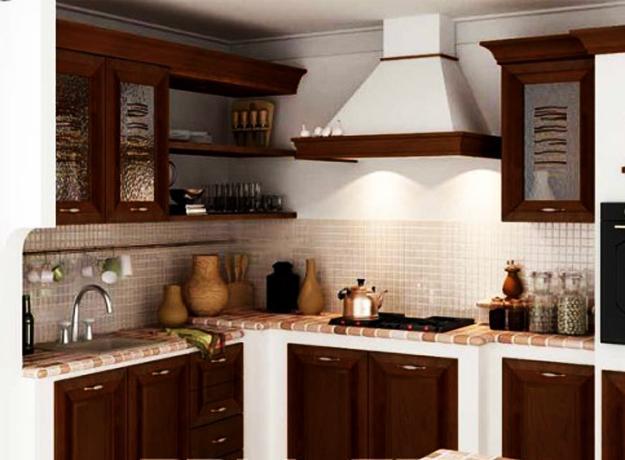 Glass cabinets doors are functional features of modern kitchens. Glass is an amazing material, that is bright, strong and easy to clean. Tempered glass elements are durable and virtually unbreakable, as the contemporary technology address all security issues and create safe and beautiful modern kitchen furniture for homes with small children.
22 kitchen redesign ideas and modern kitchen trends
5 tips for modern kitchen redesign
Glass cabinets doors and glass tops for kitchen islands are strong and scratch resistant. They look great for many years, bringing more light into modern kitchen interiors and brightening up homes. Glass is a natural materials, which improves eco friendly kitchen furniture design. Glass cabinets doors are treated for mold resistance and help create healthier environment in modern homes.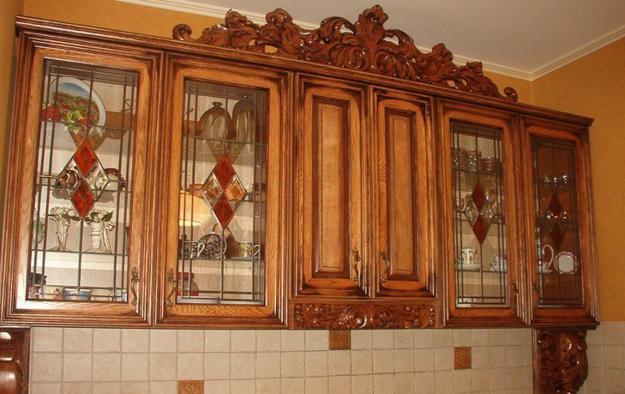 Today kitchen designers and manufacturers offer a wide range of handles and knobs, including for glass cabinets. There are many stylish, functional and very decorative details for contemporary and traditional kitchens with glass cabinets, which help find the perfect solutions for unique and modern kitchen design.
Modern kitchen trends for redesigning kitchen interiors
Ergonomic kitchen cabinets with drawers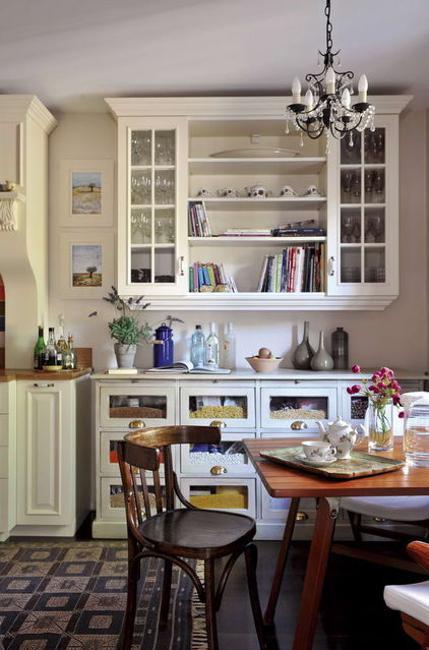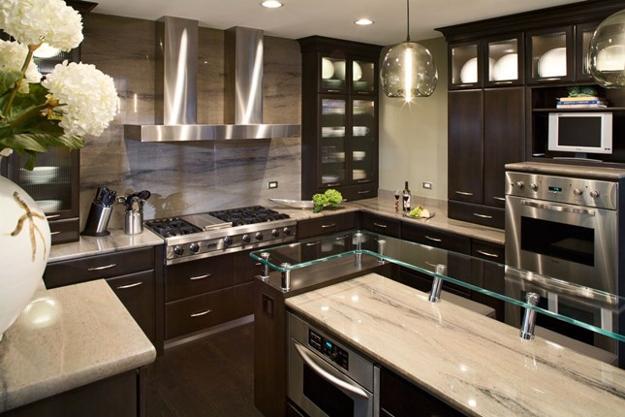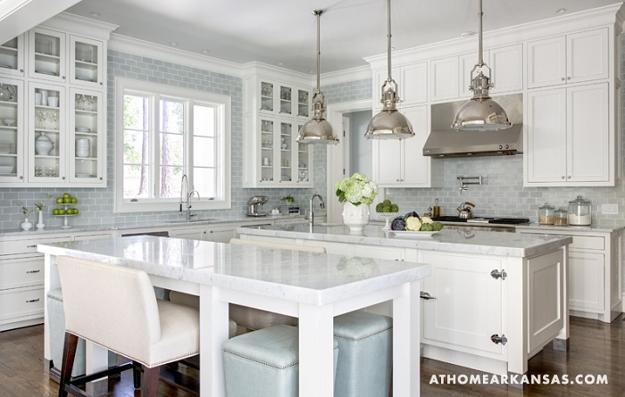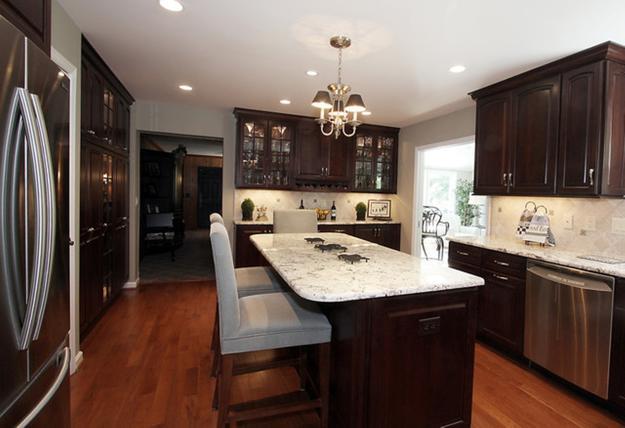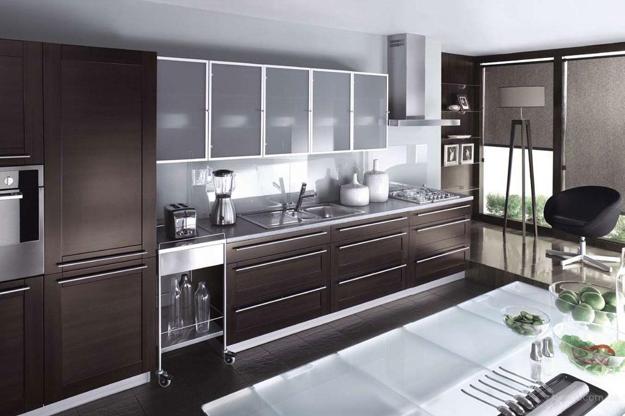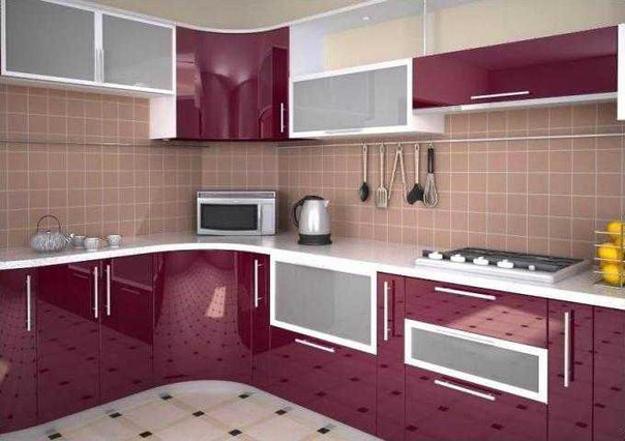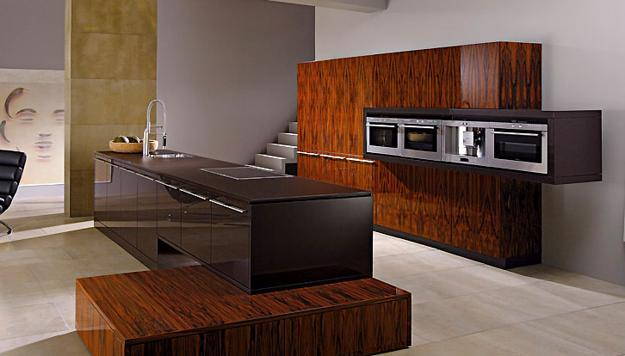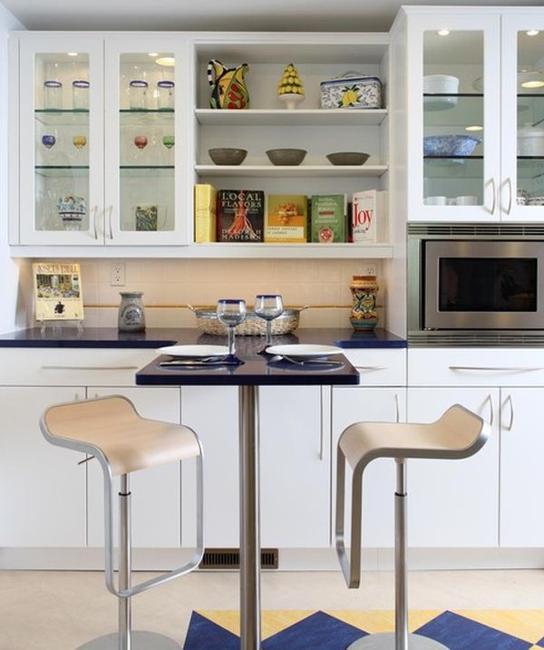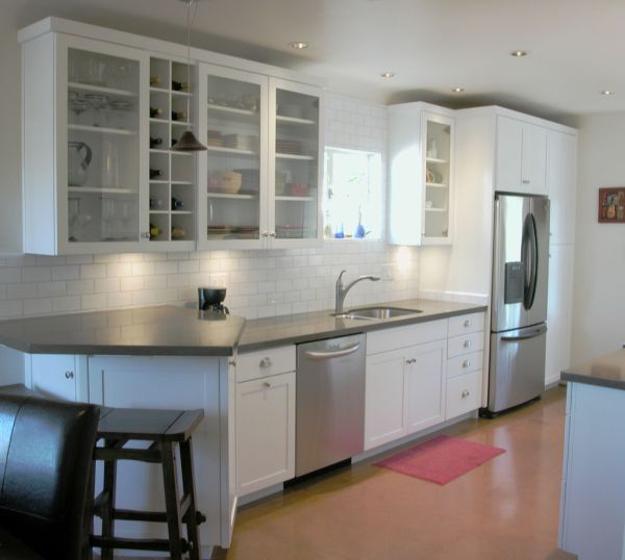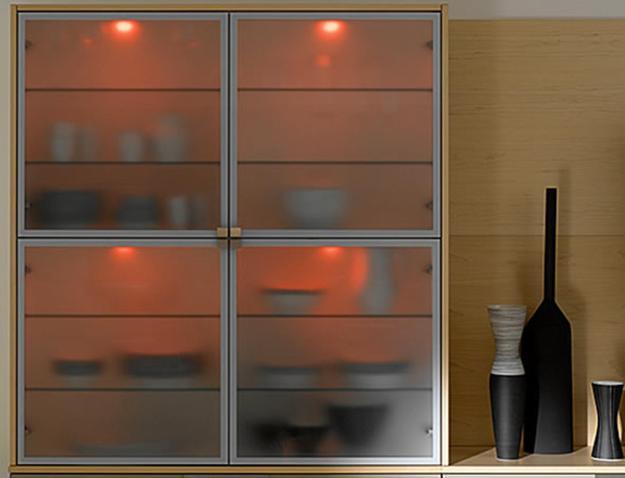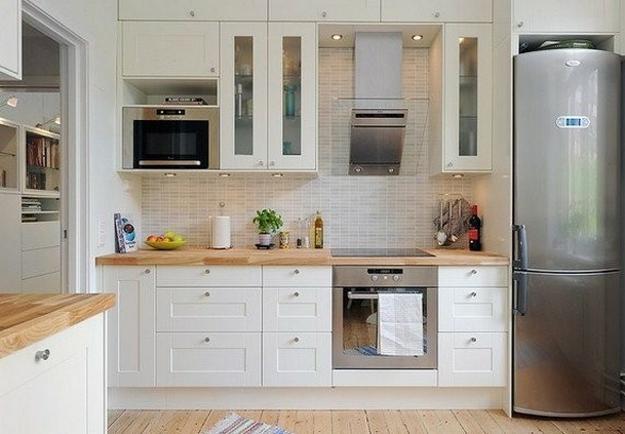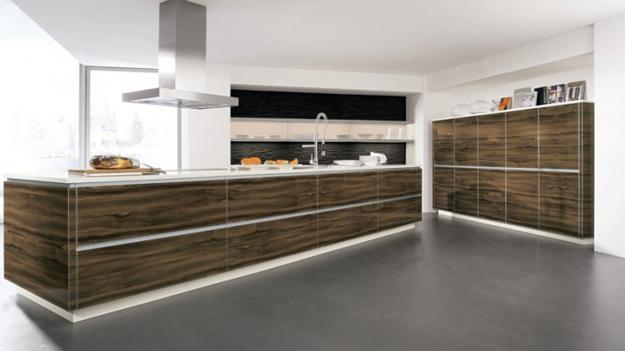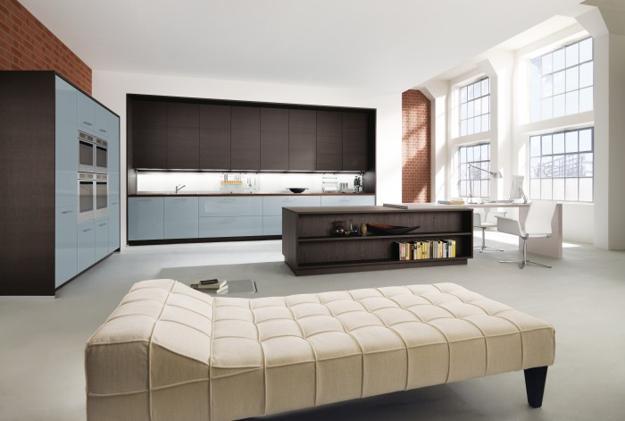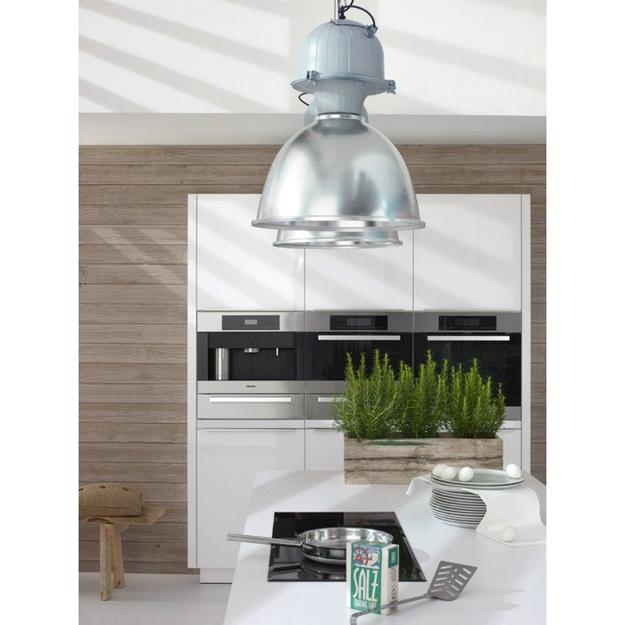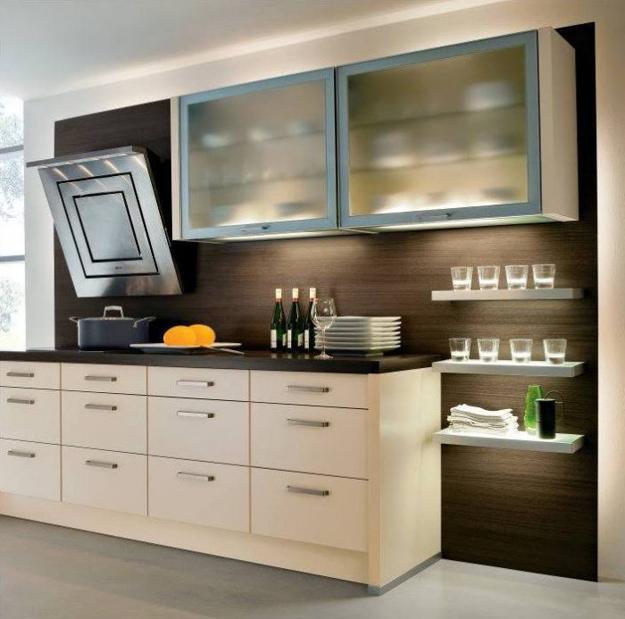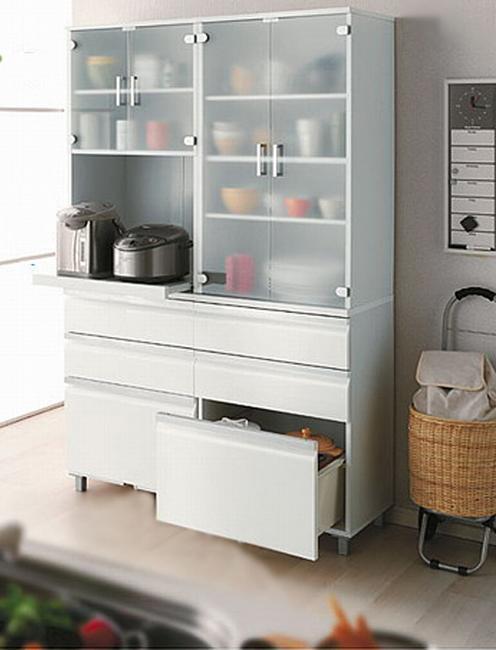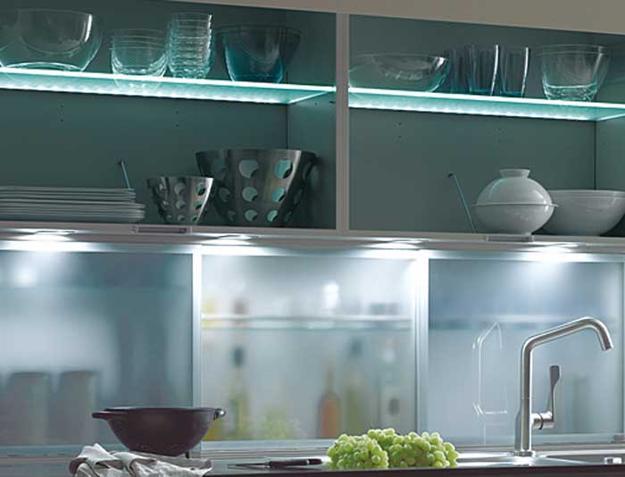 Open kitchen shelves are one of the modern interior trends. Decorating kitchens with corner shelves is inexpensive and stylish. Open corner...