Creative Table Lamps, Visual Comfort and Aroma Lamps

Decorating Ideas

Lights Appliances

Original night light, bedroom decor
CHRISTMAS TREE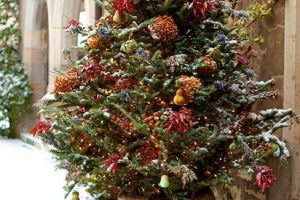 Modern lighting fixtures that provide soft light are pleasant to human eyes and help create comfortable, relaxing, and cozy room decorating. Table lamps add bright accents and stylish designs to home interiors. Modern lighting design offers beautiful and unique lights that are functional and beautiful. Table lamps are like jewelry. They accessorize home interiors adding a final touch to room decorating.
Lighting fixtures help create a desired mood. Table lamps for modern living rooms and bedrooms create a comfortable and welcoming atmosphere, allow to read or relax in softly illuminated spaces. Beautiful night table lamps for bedrooms are essential for safe and functional room design. Bedrooms need bright and soft lighting.
Night table lamps are lovely decorating items that create a big difference, especially in small spaces. The right lighting fixtures can make small rooms feel spacious and cozy. Glowing in the dark bedroom or living room table lamps add mystery to modern interiors, bring a romantic flavor into rooms, and improve the functionality of the interior design.
Interior design with lights that change room colors like chameleons
Changing color with LED lights, modern furniture Glow in the Dark trend
Unique lighting fixtures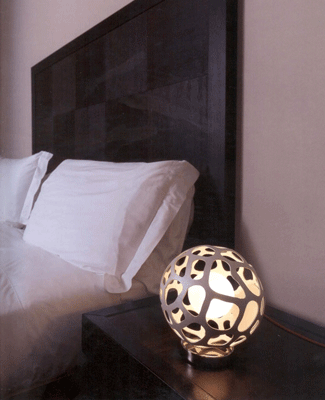 Table lamps with glowing balls
Infectious Light Collection is a unique lighting design which blends creativity with exciting interactions, and stylish materials. The modern light fixtures in ball shapes get together to create this innovative, surprising, and bright lamp. The contemporary design is based on the ability of silicone balls to interact with each other. The interchangeable lighting elements produce soft light and turn on when are close to each other.
Bringing a glowing ball close to other balls makes them infected with light. They light up one after another creating bright illumination. Viruses and bacteria find us and then multiply. That is the inspiration for this unique lighting fixtures. The base of the table lamp is the carrier and distributor of light. The individual balls control the brightness.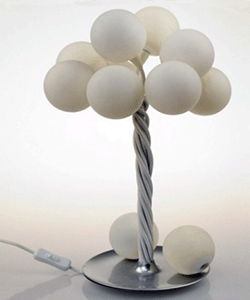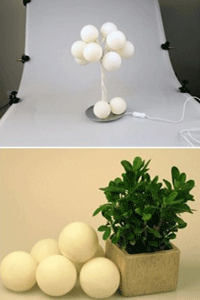 The lighting balls produce pleasant soft light and create different levels of brightness. Together they make a great table lamp for a living room or bedroom. The glowing balls are perfect night lights hallways and stairs. The unique lighting idea inspired the unusual lights which create safer and more comfortable homes. The lamp is designed by Julien Bergignat and offers the functional, appealing, and comfortable to the eyes lighting fixture.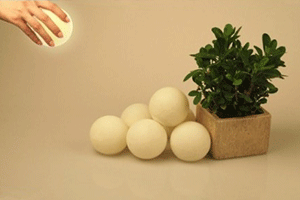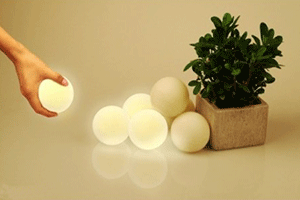 One of the balls is a flashlight. It is a good idea for dark nights and emergencies. The Infectious Light provides beautiful, soft, and pleasant light and offers the attractive and unique lighting fixture for functional, comfortable, and creative interior decorating.
Wall lights and table lamps, six modern lighting design trends
Original modern lighting design for visual comfort
Home decorating with custom made eco lamps
Aroma lamps
Product designer Di Wu from China believes that contemporary lamps do not need candles and essential oils. She designed the innovative fragrance lamps Rosight in a vase shape. The table lamps bring pleasant flower senses into rooms and create soft and feminine room decorating.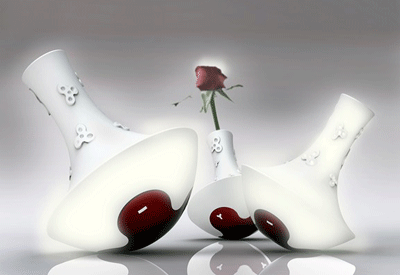 The modern lighting fixtures add soft lighting in various brightness to the spaces. Visual comfort, functionality, and traditional floral designs turn the aroma lamps into beautiful home decorations. Each table lamp has a few glowing parts. All together they create brighter illumination.
Dresses for lights, modern lighting design
Eye-catching modern table lamps, contemporary lighting ideas
Kitchen lighting design for coffee lovers
Flower designs that adorn the modern aroma lamps can glow independently. They add charming accents to room decorating and create a romantic atmosphere. The unique Aroma Lamps are rechargeable and convenient to use. The unique lighting fixtures bring pleasure and joy into modern living spaces.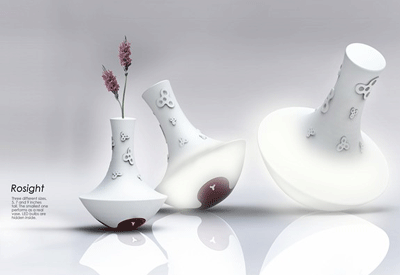 Unique lighting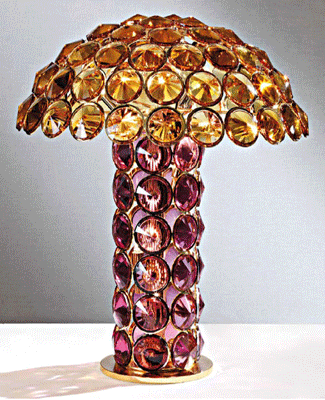 Modern table lamp in vintage style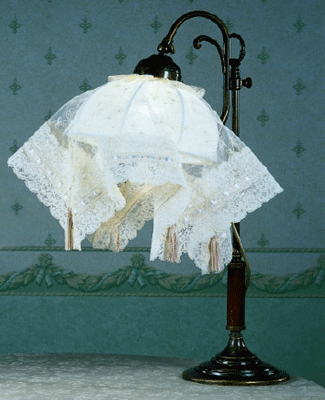 More from interior decorating

Home textiles and fabric prints are stylish ways to personalize modern interiors and give a touch of style to any room...