Contemporary Space Saving Ideas and Functional Small Bedroom Designs

Bedroom Designs

Interior Design Ideas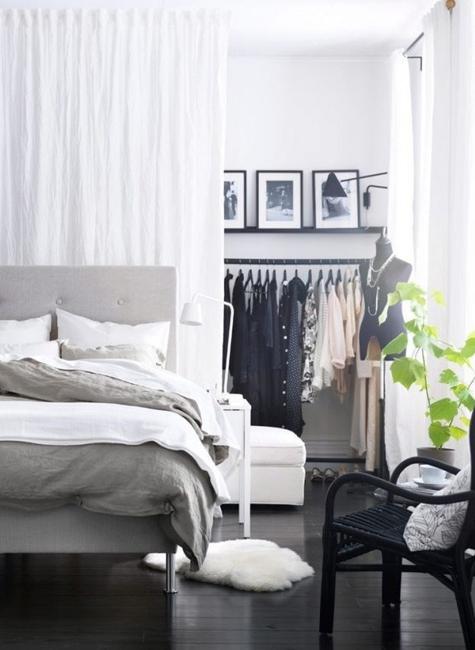 Curtains and racks, small bedroom storage ideas
small bedroom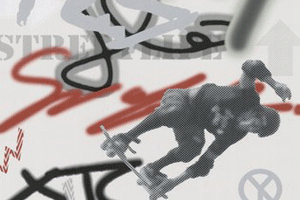 Furnishings and decorating small apartments can be a challenge. Still, space-saving ideas, compact furniture, built-in storage solutions, and light room colors can be the answer to beautiful and contemporary bedroom designs. A bed is the main furniture piece. Lushome collection of small bedroom designs offer exciting design ideas for bedroom furniture placement in small rooms, decorating a bedroom, and creating functional storage spaces in modern bedrooms.
There are storage systems integrated into the podium, a raised floor, beds with shelves or drawers combining storage with a sleeping place. Perfect for decorating small apartments and homes, the beds with storage are a contemporary way to create a bright and inviting small bedroom design.
33 small bedroom designs to create beautiful spaces
How to organize storage in small bedrooms
Steps to space-saving bedroom design and comfortable room decorating
Instead of a wardrobe, you can use wall shelves with curtains. Built-in wall furniture is another space-saving idea to increase small spaces visually. Light room colors, wall-mounted shelves, and large mirrors stretch any bedroom and turn a room into a stylish and modern retreat. Folding beds are excellent for tiny places, making small bedrooms very spacious while hiding a bulky furniture piece away from a view.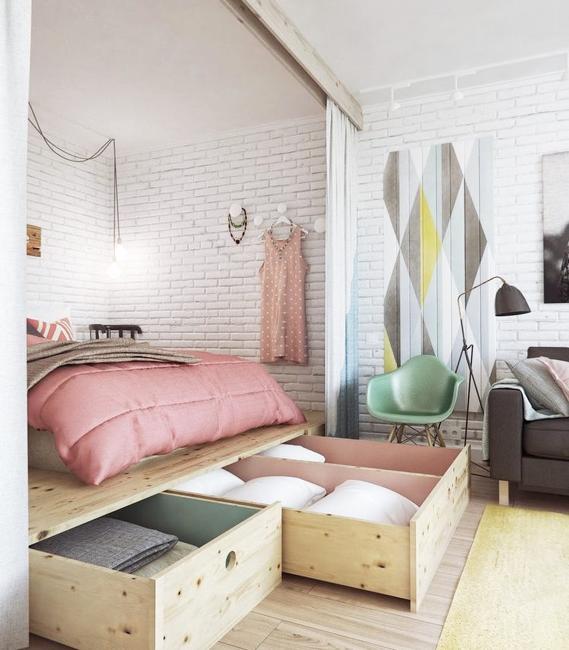 Also, loft beds and traditional beds behind transparent partition walls are contemporary and practical space-saving ideas for decorating small apartments and homes. Glass wall partitions allow placing a bed in a living room, turning the apartment decorating into a bold experiment with furniture placement. Glass looks contemporary and attractive providing fantastic opportunities to create more space in small rooms.
Practical tips for increasing visually small bedroom designs
Small bedroom design ideas, home staging tips to maximize valuable small spaces
Space-saving beds with storage to improve small bedroom designs
Wall niches are perfect places for small beds. You can add privacy with curtains and turn a nook into a cozy spot for rest. Simplifies storage solutions, large mirrors, wall-mounted shelves create functional places great for sleeping at night or napping. Light room colors, soft pastels, and neutral color tones are modern color design choices that add a stylish touch to bedrooms and visually increase small spaces.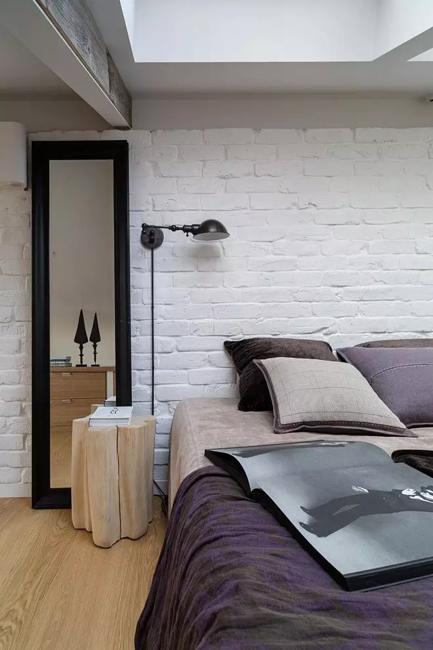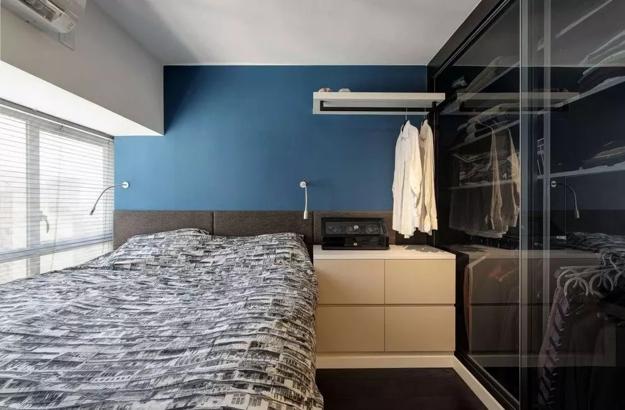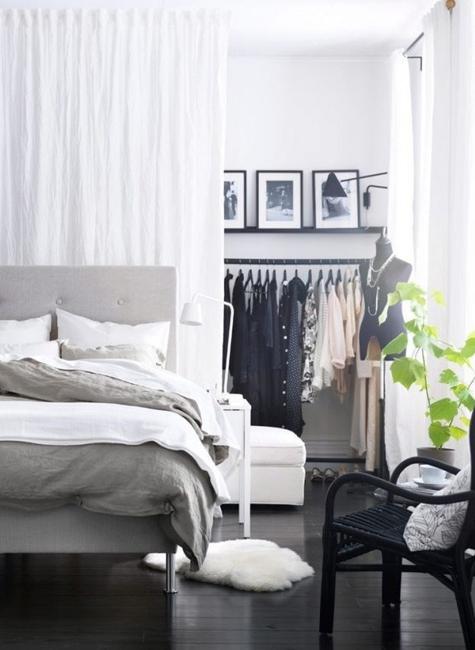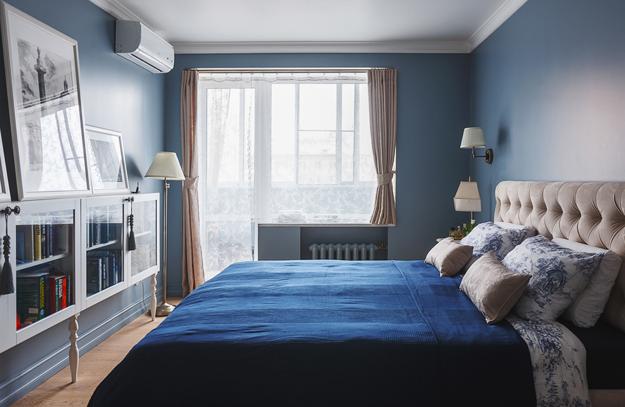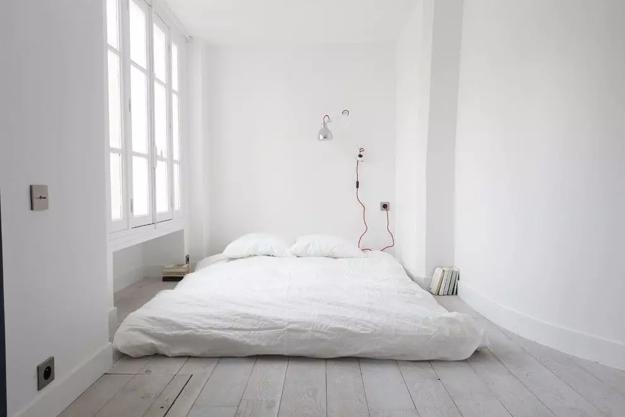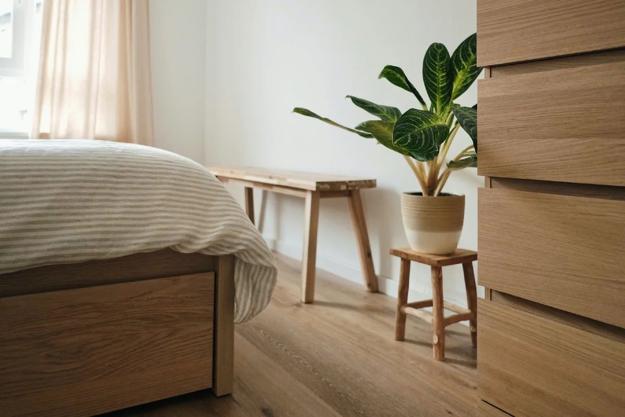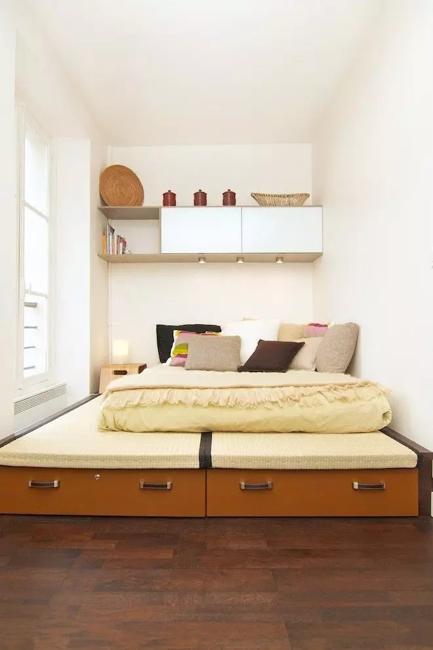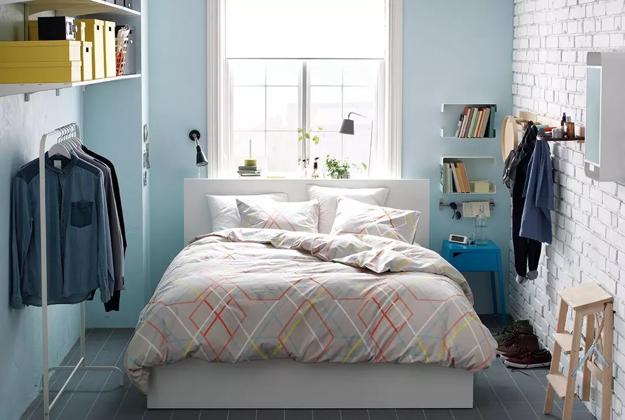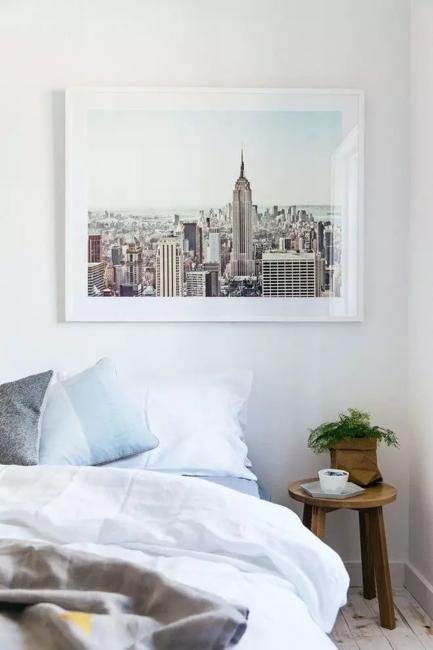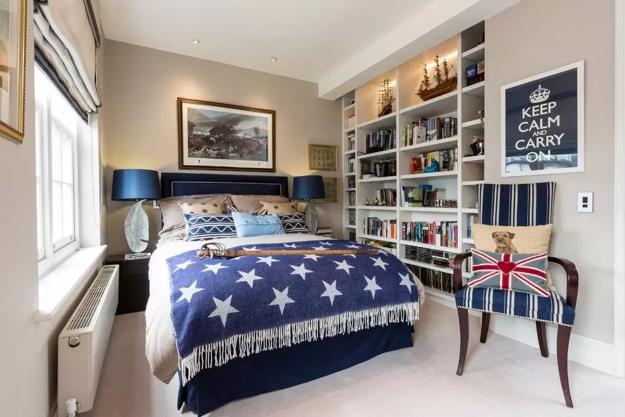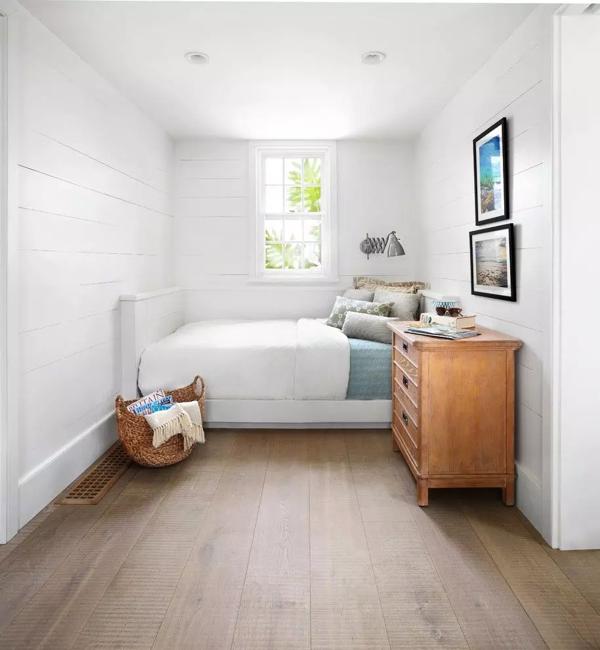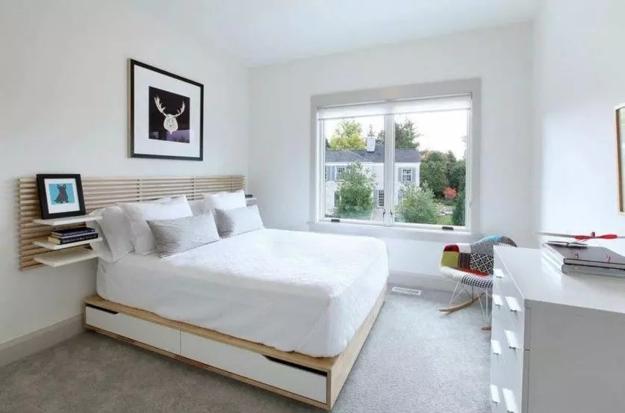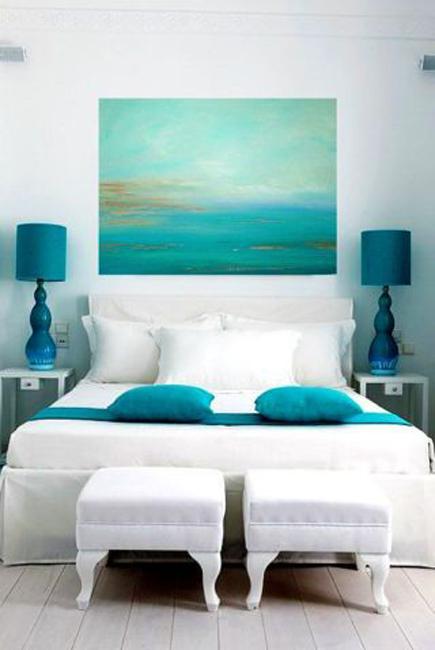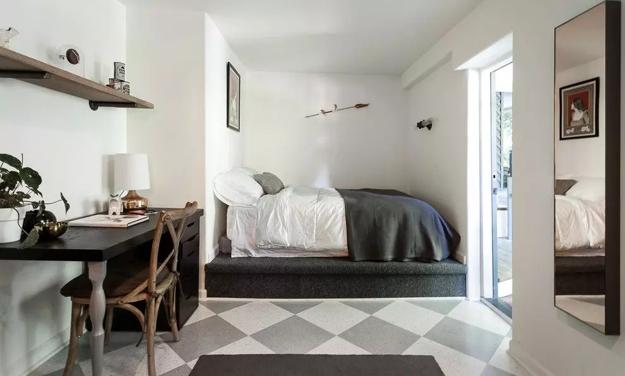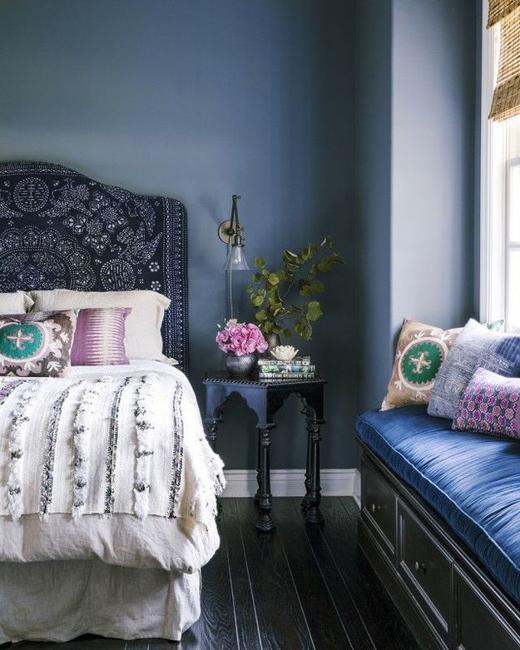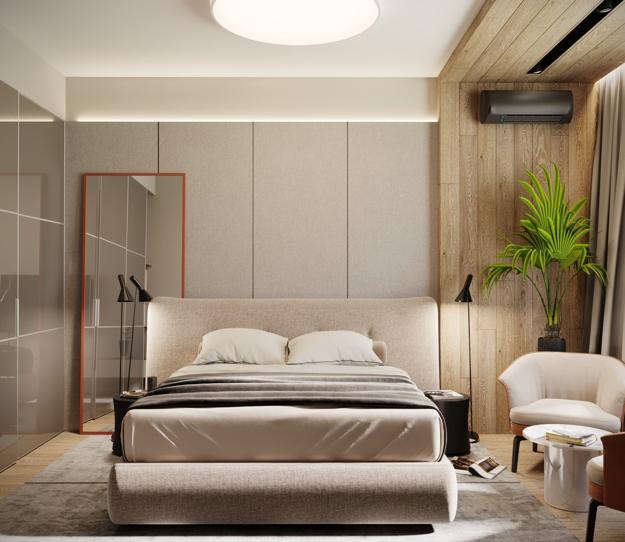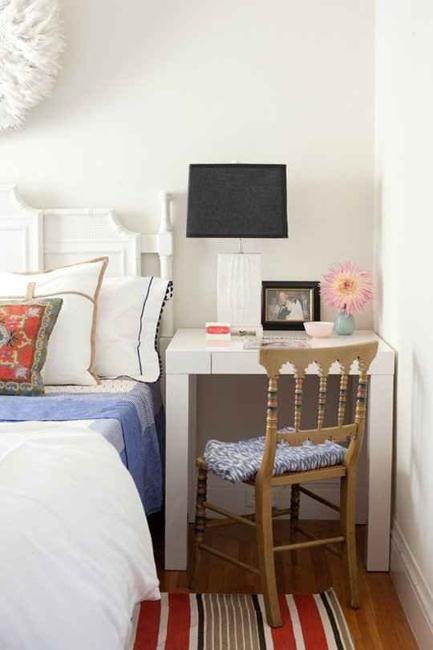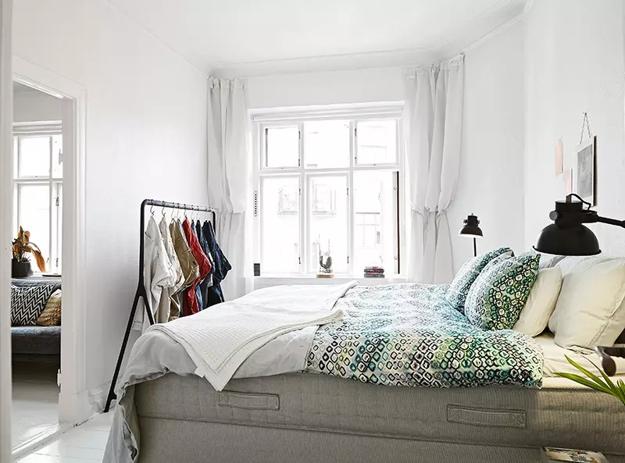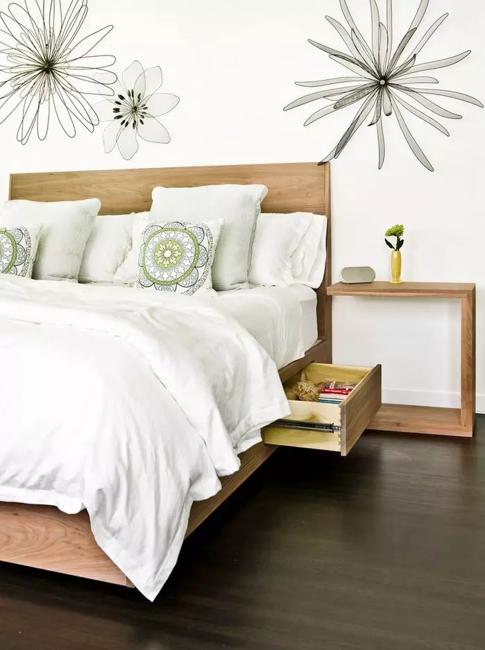 It is possible to find enough space for a small bedroom even in a tiny apartment or home. Here are smart...
and enjoy free articles sent to your inbox