10 Staging Tips and 20 Interior Design Ideas to Increase Small Bedrooms Visually

Bedroom Designs

Decorating Ideas

Room Colors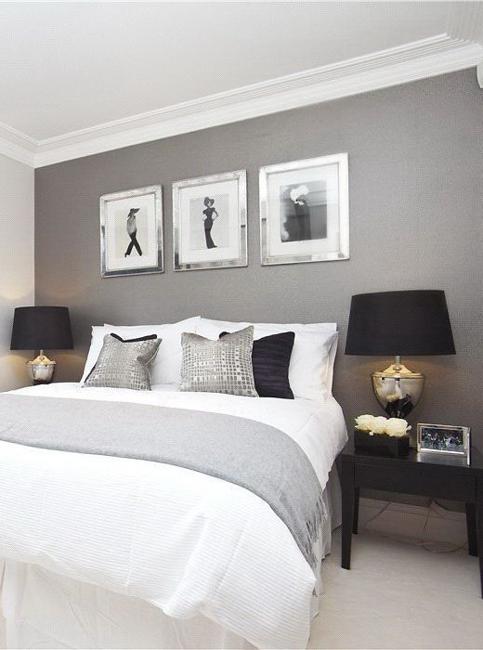 small bedroom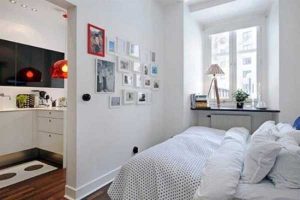 Small bedroom design and staging are quick but tricky. A full-size bed and a storage cabinet or a wardrobe can take lots of space in a small room and make an interior design look unappealing. Compact storage solutions, small nightstands, and beds with storage drawers are ideal for small spaces. Light wall paint colors, large wall mirrors, striped wallpaper patterns, and diagonal floor decoration are practical ideas that stretch small rooms visually.
Lushome shares great inspirations for staging small interiors and provides 10 useful home staging tips from professional decorators and home staging experts, as well as 20 bedroom designs, which can help transform small rooms into bright and comfortable. Any tiny bedroom with a low ceiling can look airy and pleasant if decorated following recommendations for small spaces. Compact furniture and space saving storage solve the problem of small rooms, but even a full-size bed can not make the functional interior design feel uncomfortable.
A small interior design calls for clutter-free, light, space-saving and practical solutions. Light neutral colors with bright accents, vertical and horizontal stripes, glossy surfaces and clear plastic furniture stretch small spaces visually. Large wall mirrors, glass, metal and polished ceramics reflect more light into a room transforming small bedrooms into stylish, bright, and comfortable interiors.
33 small bedroom designs to create beautiful small spaces and increase home values
30 space-saving beds with storage improving small bedroom designs
Small bedroom design ideas and room staging tips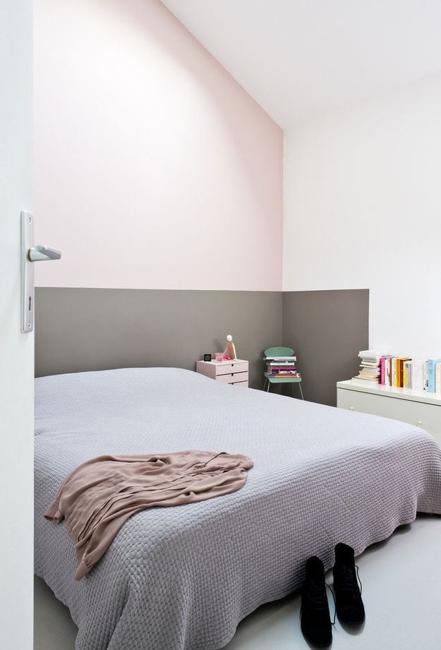 1. Large wall mirrors, metal accents, glass decor and glossy surfaces do not physically expand small spaces but please the eye creating an illusion of more spacious rooms.
2. Pale pastels, delicate hues of warm colors and light neutral color tones bring light into modern interior design and add spaciousness to small rooms. Choose light pastel tones and light warm color shades to combine with light neutral colors for small spaces. Decoration patterns, primarily vertical and horizontal stripes, simple geometric designs and bright color accents let break the monotony of neutral colors and create very attractive, airy, and colorful bedroom designs.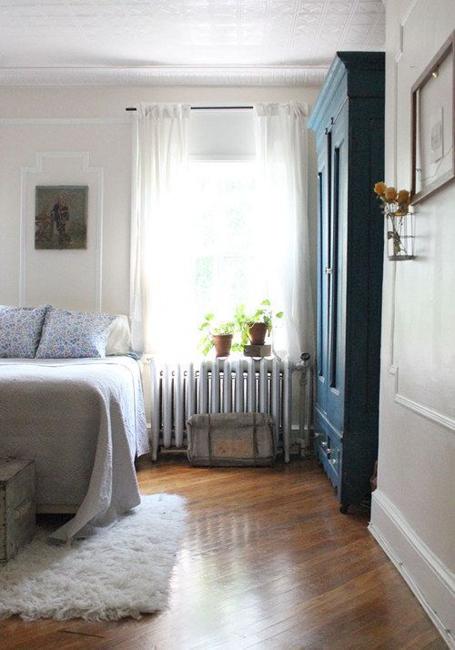 3. Using an over the door and high ceiling areas for storage, wall shelves and shallow shelving units are elegant and modern ideas for small bedrooms.
21 loft beds in different styles, space saving bedroom ideas for small rooms
22 small bedroom design and decorating ideas
4. The effect of bringing efficient and bright lighting fixtures is dramatic. Lamps change how small rooms look and feel. Modern lighting ideas complement comfortable bedroom designs and harmonize interior decorating. Say No to giant chandeliers, huge ceiling lighting fixtures and pendant lights with big lampshades. Use a few lighting fixtures instead of one ceiling lamp to enhance a bright, functional, and beautiful small bedroom.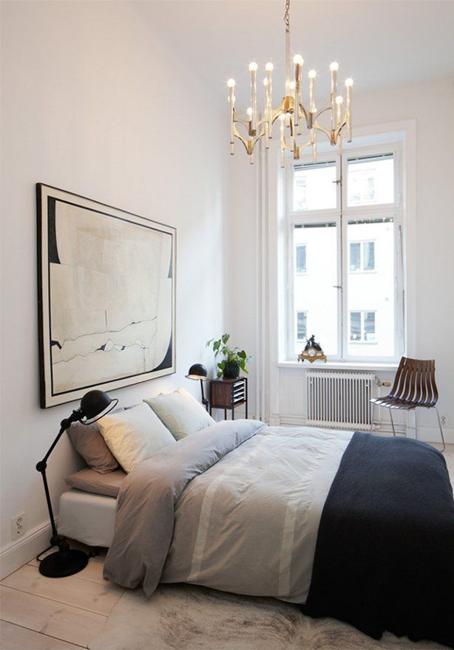 5. Semi-transparent and sheer fabrics for window curtains are perfect for tiny interior decorating. Large windows and no window treatment decor are the best ideas for small spaces. Natural light is a fantastic tool for increasing small spaces visually.
22 bedroom ideas to maximize space in small rooms
20 small bedroom designs that feel bright and comfortable
6. Horizontal, vertical or diagonal stripes are fantastic for decorating small apartments and homes. Stripes on walls in neutral colors look elegant and stretch the space in small rooms. Striped wallpaper and decor accessories create an illusion of bigger spaces and balance small bedroom designs.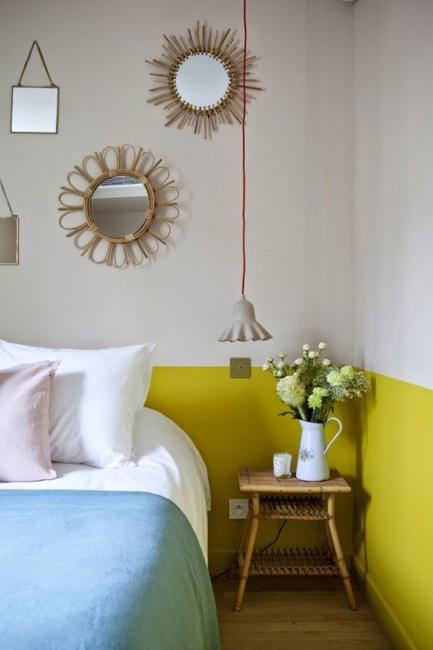 7. Floor decoration with diagonal stripes expands small spaces also. Striped rugs give an energetic feel to room design and make small spaces appear longer and wider.
8. Light bedroom colors are great helpers for brightening up small rooms. Dark bedroom colors for floor decoration and lower walls, combined with light ceiling and walls, allow stretching small spaces visually. Two-thirds or more of the walls height need to be white or pale color to create a pleasing effect of a spacious interior.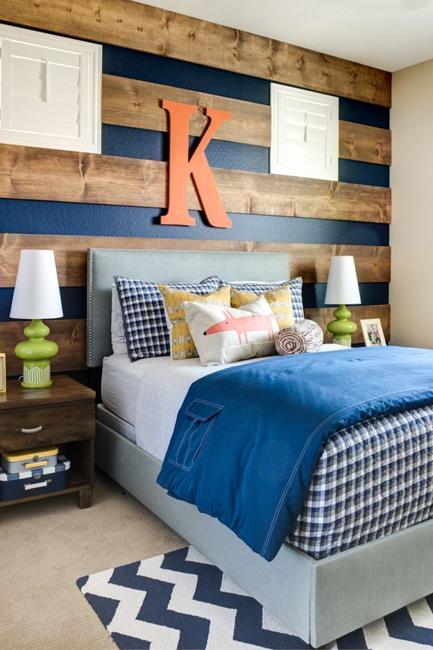 9. Compact beds and space saving bedroom furniture for storage and decorating are excellent for small bedrooms. Folding beds and furniture transformers bring multifunctionality into tiny homes allowing to change the function of interior design and use rooms for various activities.
10. Built-in furniture for storage, bed headboards with bookshelves and drawers, ottomans with storage spaces are practical ideas for bedroom design. However, straight lines and light furniture design in retro-modern and contemporary styles are stylish alternatives for creating spacious rooms also. These furniture pieces allow to see the floor, and it makes small rooms appear spacious.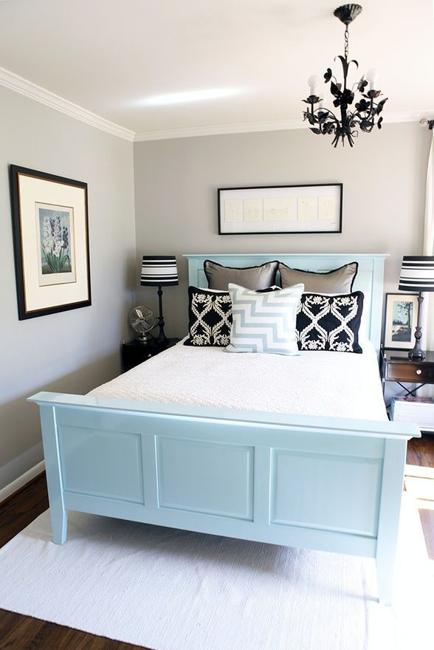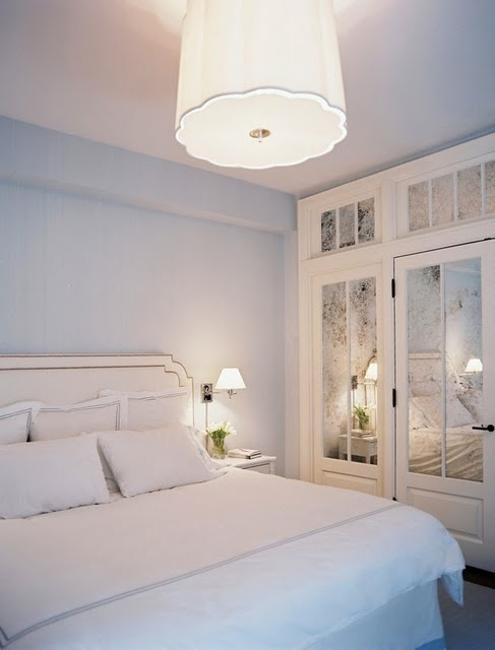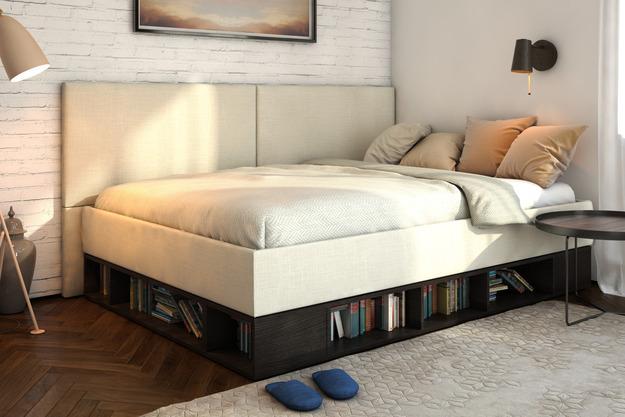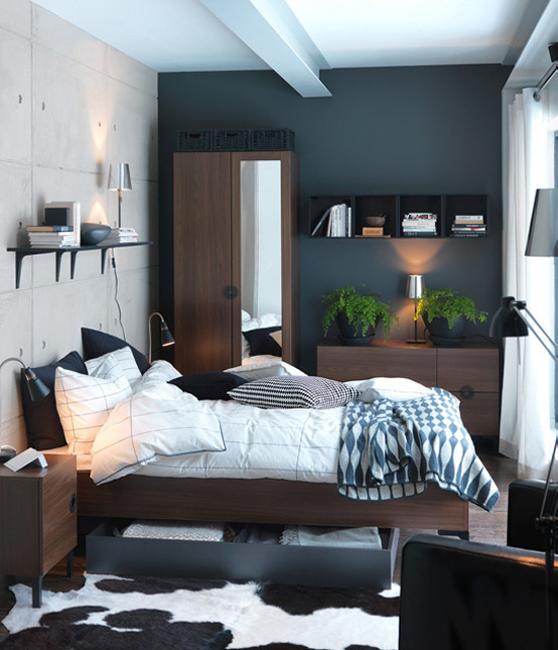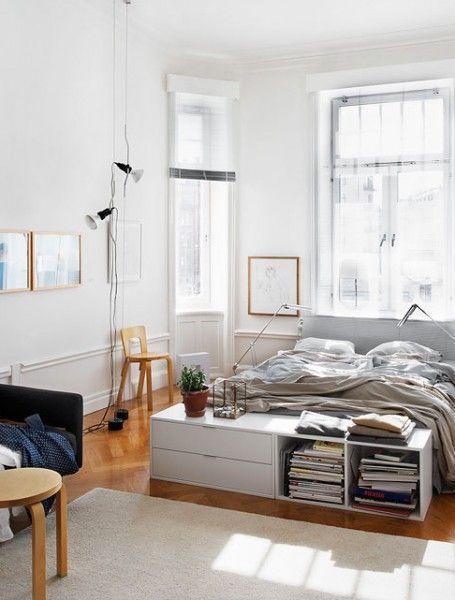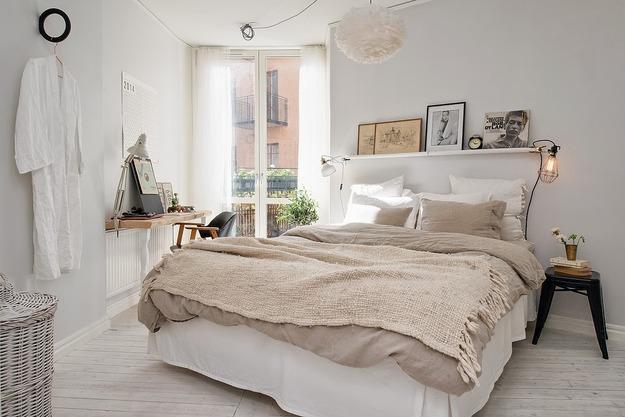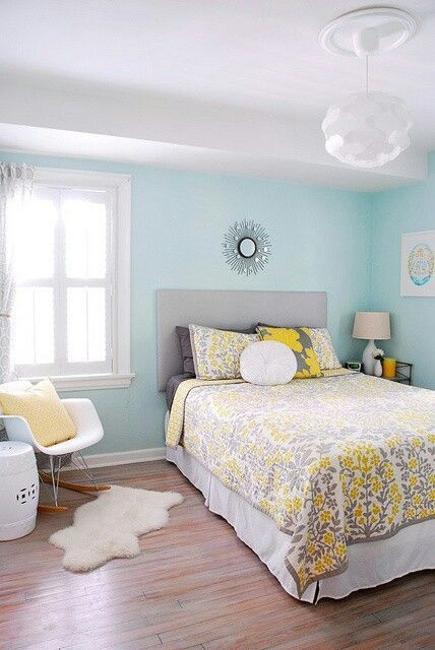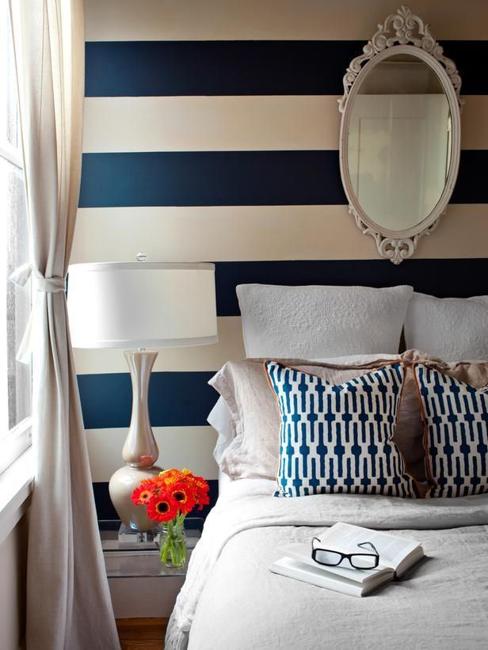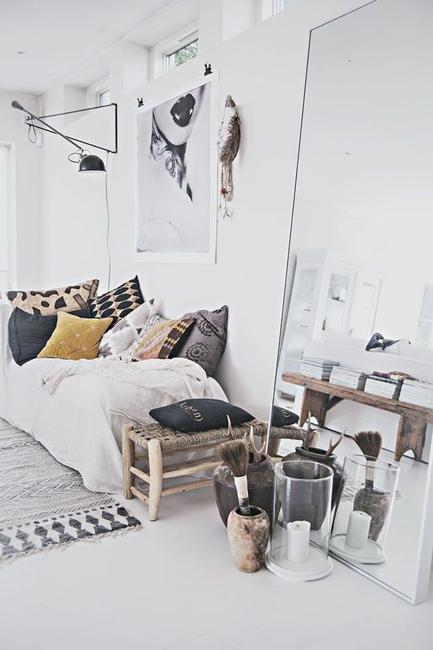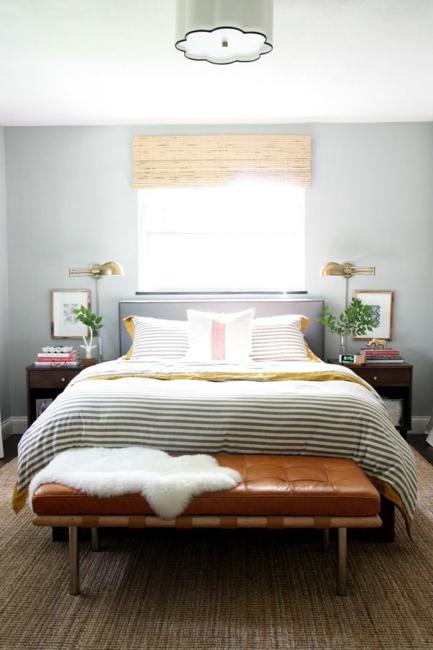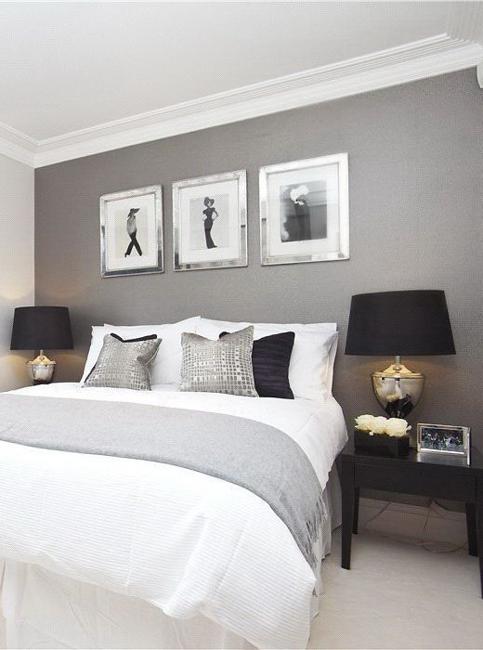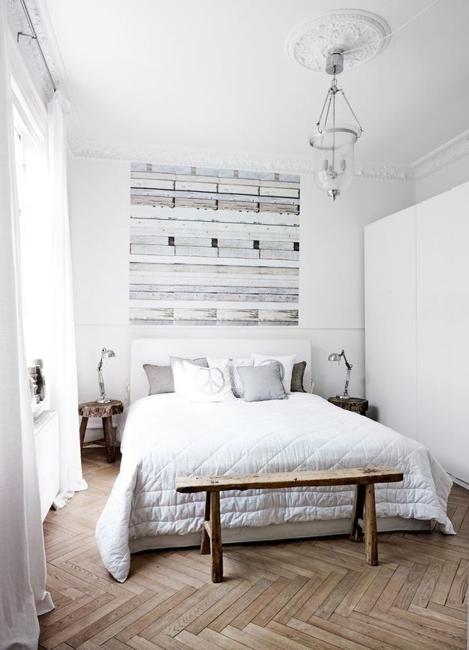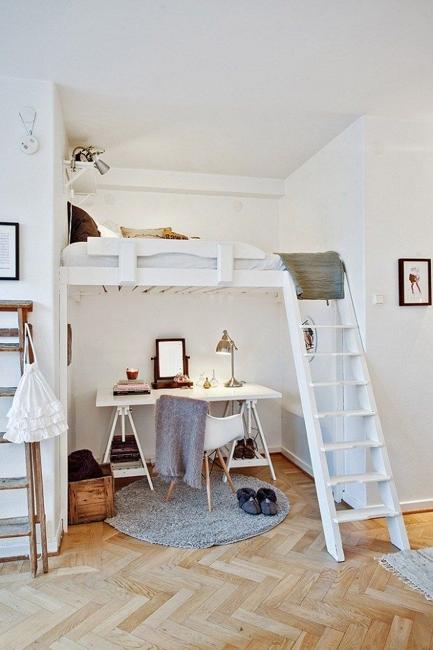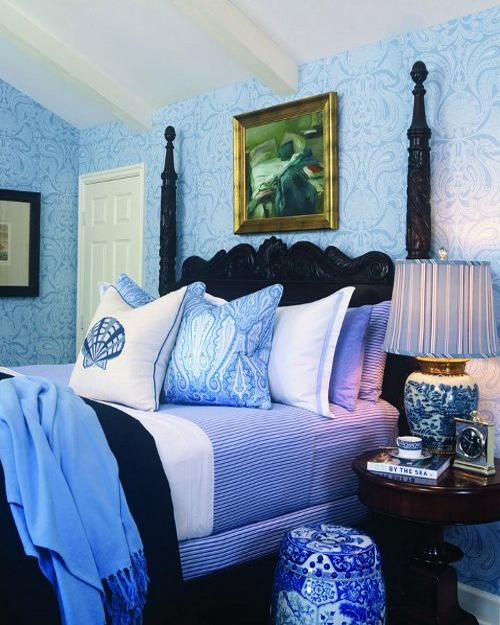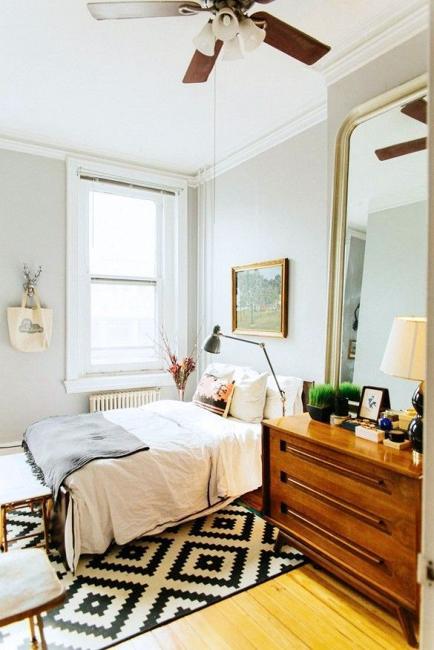 Small living room designs can look and feel comfortable and inviting proving beautiful and stylish lounge spaces for singles and families....
and enjoy free articles sent to your inbox