Contemporary Floor Lamp Giving Romantic Feel to Interior Decorating
---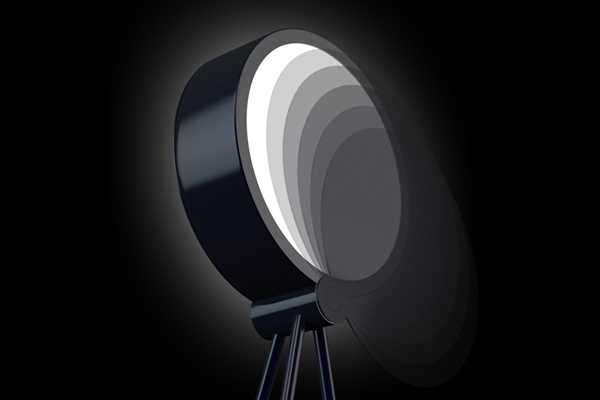 Contemporary floor lamp with sliding cover to adjust the amount of light and create various images of the Moon
A contemporary floor lamp from Futero Design is inspired by the Moon and gives the functional lighting design gorgeous look and romantic feel. This original lighting fixture is excellent for homes where people admire mesmeric charm of the Moon at night. The mystery of Turkish nights and romantic glow of the Moon are blended into this unique and elegant floor lamp, perfect for contemporary interior decorating.
The floor lamp design shows the natural occurrence of the moon changing cycle, bringing an opportunity to see these changes in the comfort of your home, regardless of weather. The Moon lamp design features a sliding round cover which can be adjusted to reveal more or less light that feels like a mysterious glow.
Interesting and unusual lighting fixture captivates and delights, creating different mood every time the cover is turned. The adjustable lamp cover allows to enjoy many different looks, from a sliver of a crescent to a full moon, adding gorgeous decorative accents to interior decorating and filling your room with romantic atmosphere and exotic charm of warm Turkish summer nights.
Interior decorating with contemporary floor lamps
Contemporary floor lamps and torchieres for modern homes
Room decorating with contemporary Arc floor lamps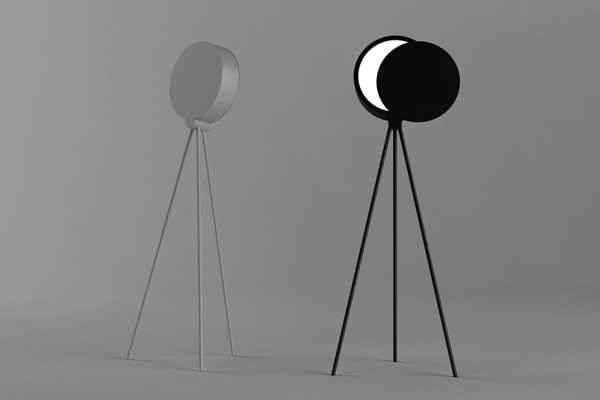 This beautiful contemporary floor lamp is designed by Anil Ercan with Futero, based in Turkey, who got inspired by the Moon, its captivating images and the all the feelings they give to people.
Whether you want to see a new Moon or full Moon, this contemporary floor lamp is conveniently creates them. Just turn the lamp cover and add a romantic flavor to your interior decorating, enjoying the perfect glow of the Moon.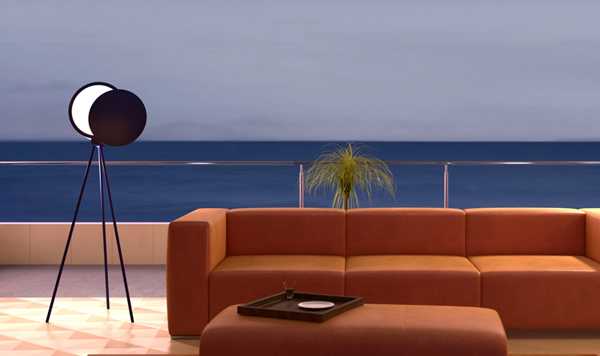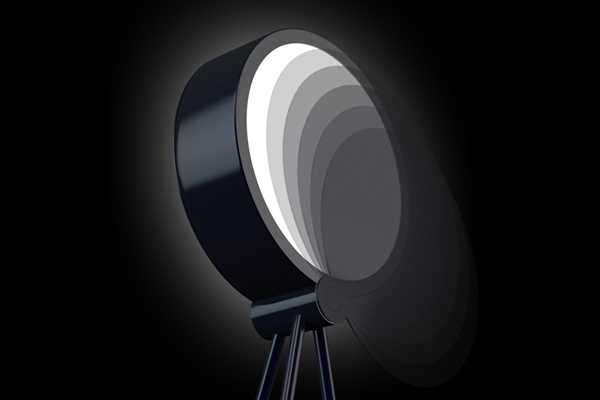 Contemporary floor lamps with knitted lamp shades, unique lighting design
Recycling tripods and washing machines for contemporary floor lamps, unique lighting ideas
Super lighting design, neutral colors, elegant lines and functionality make this gorgeous floor lamp a true decoration that brings a romantic mood into modern interior decorating.
More from interior decorating

Small decorative accessories, modern textiles, and indoor plants are cheap ideas for quick and easy room makeovers. These elements are fabulous...