Contemporary Apartment Ideas Turn Small Spaces into Relaxing and Modern Interiors

Interior Design Ideas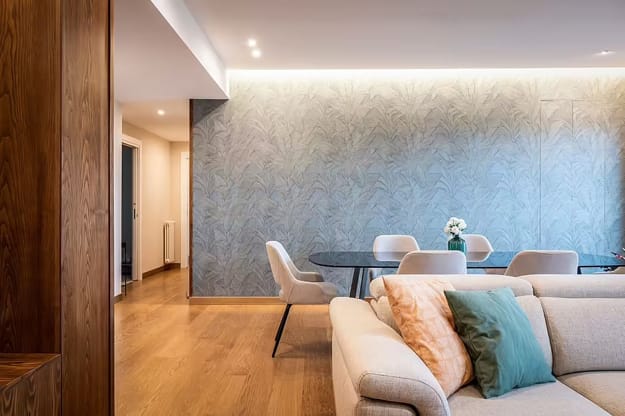 Accent wall design with green wallpaper
decorating small apartments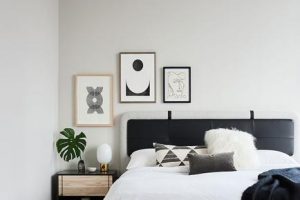 Modern apartment ideas include creating more space in elegant home interiors. This renovation project redesigned the living spaces and turned the apartment into an open, airy, stylish home. The island theme inspired the mood of the apartment redesign project. Natural design materials, calming interior colors, and beautiful contrasts characterize modern apartment ideas that present functional and attractive furnishings.
The living room consists of a seating and dining table. The contemporary kitchen features the attached laundry and closet space. The master bedroom with a walk-in closet, a private bathroom, and a guest room with a bathroom create fabulous areas for rest.
Mid-century modern apartment ideas for small spaces
Contemporary lighting and storage solutions, modern apartment ideas
Modern interiors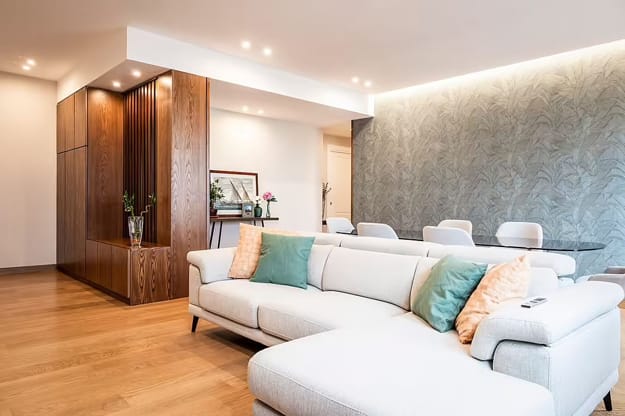 The interior colors, finishes, and materials are calm and pleasant. Neutral color tones provide a background for contrasting architectural elements and decorative accents. Green and blue pastels balance the warm interior colors. The modern wallpaper adds a lovely touch to the dining area.
Black and white decor, panoramic views, bright apartment ideas
Yellow and blue color schemes, vibrant ideas for decorating small apartments
Small room redesign, space-saving ideas
The custom-designed cabinet/closet improves functionality and gives the kitchen an attractive look. The cabinet/closet is the pivotal element of the living room, blending the contemporary kitchen design with the living area.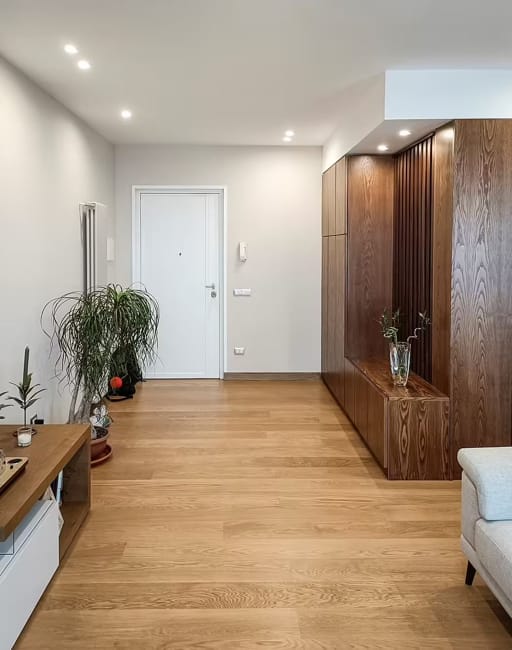 Calm interior colors
A light earthy color scheme looks harmonious and beautiful with a leaf-inspired mosaic to match the wall and floor tiles in the bathroom. The bedroom design is monochromatic, and the petrol-blue ensuite bathroom ties in with the cream flooring, which is matched by a textured shower tray and matching basin.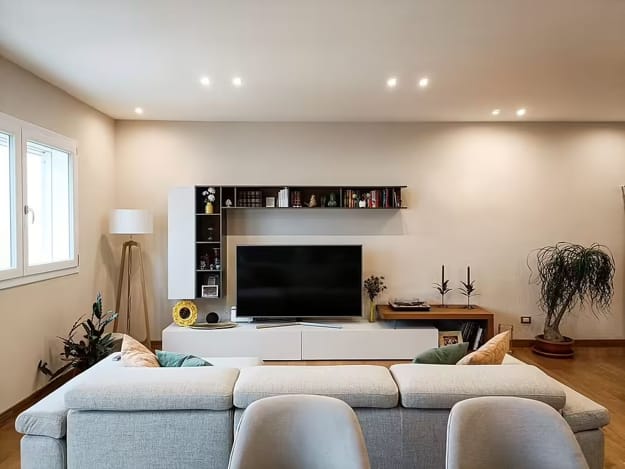 Accent walls and flooring ideas
Honey-brushed oak parquet is one of the beautiful flooring ideas for decorating apartments and homes. The wooden floor provides a fresh, warm, and welcoming feeling and creates an attractive contrast with the forest green floral wallpaper that hides a built-in closet.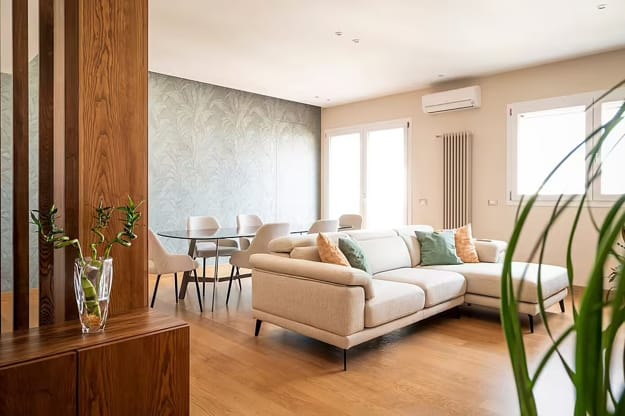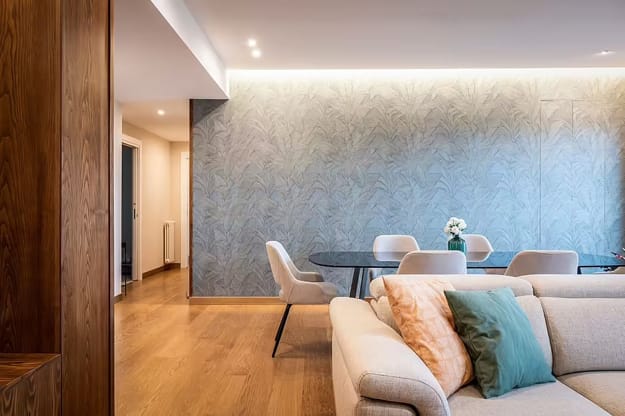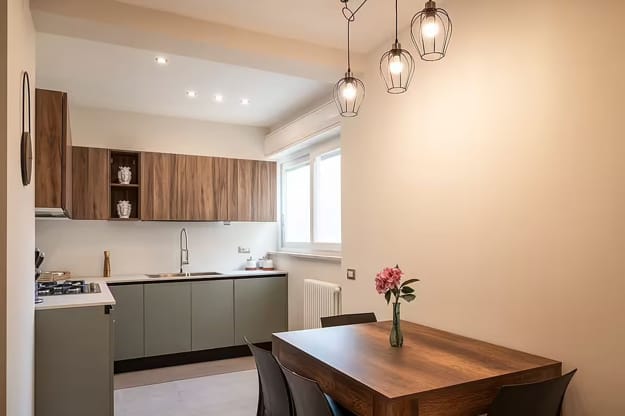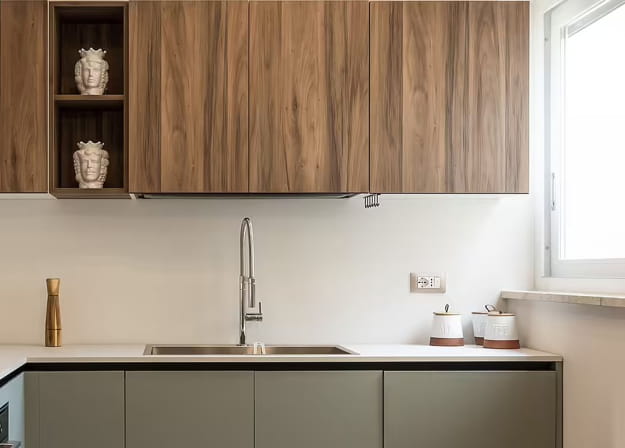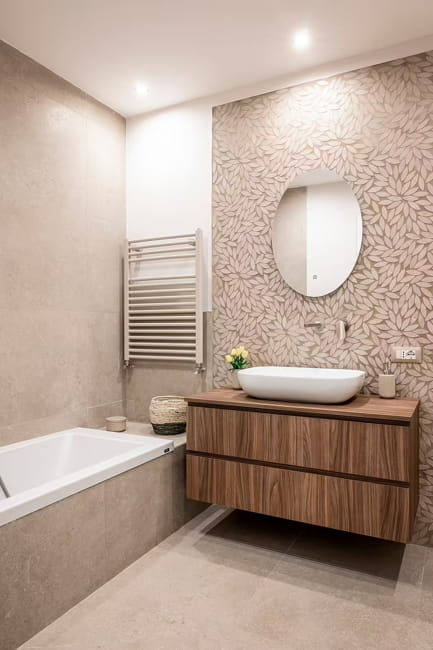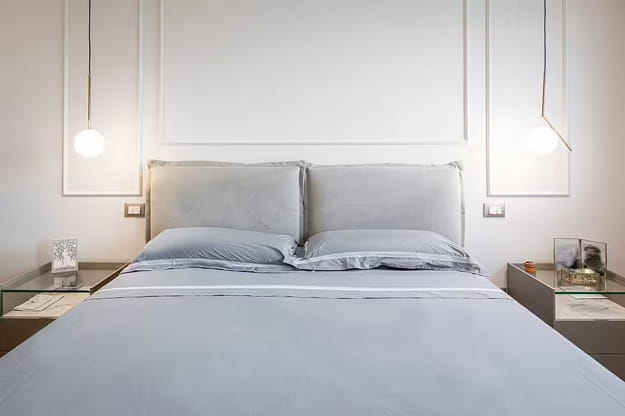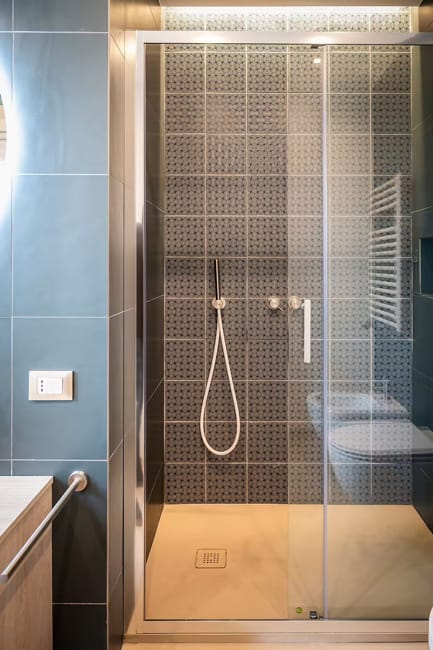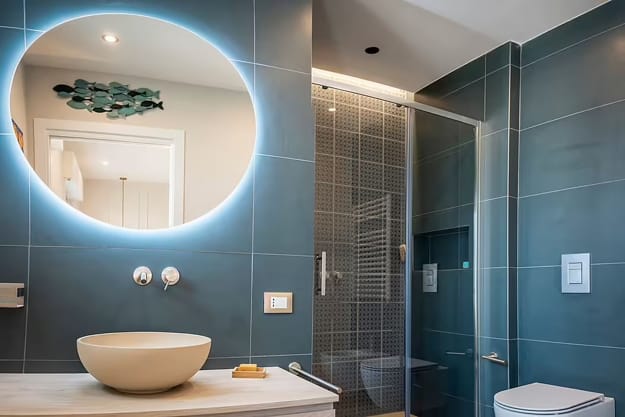 Photography courtesy of Stefano Sanfilippo

It is possible to find enough space for a small bedroom even in a tiny apartment or home. Here are smart...
and enjoy free articles sent to your inbox