Home Redesign Inspirations, Modern Apartment Ideas from H2O Architectes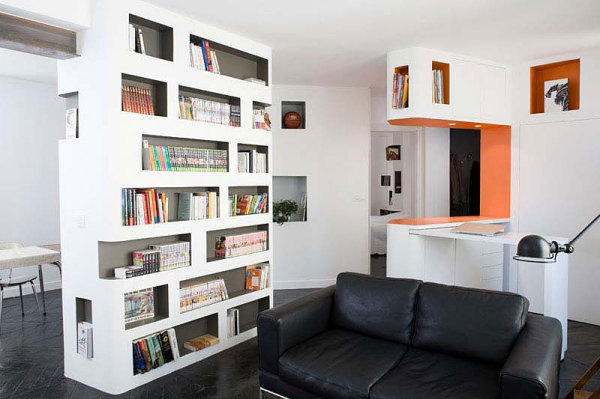 modern interior design with built in book shelves and storage spacesModern interior design with built-in book shelves and storage spaces integrated into wall design, bright apartment ideas
apartment ideas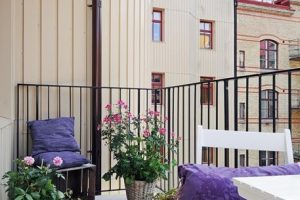 Front and Back Apartment ideas from French architects give wonderful home redesign inspirations for creating spacious and light modern interior design and efficiently using all available spaces. Ergonomic home interiors and black and white decor with color accents look pleasant, functional and comfortable.
Home decorating in black and white with color accents feel playful and interesting. Unique architectural interiors and white decorating ideas create simple and elegant rooms with the airy feel. Apartment ideas that offer open, flowing living spaces and comfortable zones for different activities make home redesign feel contemporary and attractive.
Light and bright architectural interiors designed by Paris based H2O Architectes feature amazing storage spaces. All decorative and useful shelves are built into walls with variable thickness. Open niches and storage spaces with doors are skillfully integrated into wall design.
Parisian penthouse apartment ideas, modern interior design
Black, white and yellow color combination for contemporary apartment decorating
Black and white with color accents for apartment decorating
Modern interior design with built in book shelves and storage spacesModern interior design with built-in book shelves and storage spaces integrated into wall design, bright apartment ideas
Home redesign description by the architects
It was a singular brief from a young Parisian advertising executive also avid collector of comic strips. He wished to live in a fresh environment, both serene and sparkling despite the fact that his existing space was dilapidated, its geometry confusing, compartmentalized and contorted.
The original apartment consisted of 6 rooms squeezed into 60 sq. meters, the entry space alone was 5 sq. meters and had 7 different doors!
The new design offers a continuous wide open space which expands, becomes more complex or dense depending on orientations and uses. These variances are defined by the variable geometries and the usable thickness of the casework and walls. A study on sculpting these depths allowed to create a variety of cavities, niches and alcoves. The sculpted shapes vary in size and colours to adapt to multiple functions in different locations. They can harbour either the vast collection of comic strips or a bar, a bathroom, a closet, and so on.
Decorating in black and white with color accents, modern interior design and light apartment ideas for decorating
The front side of each shape always maintains its negative volume on the back. Behind the scenes can unveiled new uses taking place like cupboards, a desk, video, shelves, etc… In this manner, the apartment is continuously renewed and cross-views can become through-views.
Space saving apartment ideas, room dividers and interior design ideas for small rooms
Apartment ideas from POINT, hidden bed design for small rooms
Bedroom decorating in black and white with color accents, built-in book shelves integrated into wall design
More from home staging tips

Modern interior design trends come and go, and it is impossible to change your home interiors fast enough following them. To...
and enjoy free articles sent to your inbox