Original Green Design Idea for Redeveloping Urban Parking Lots

Green Design Ideas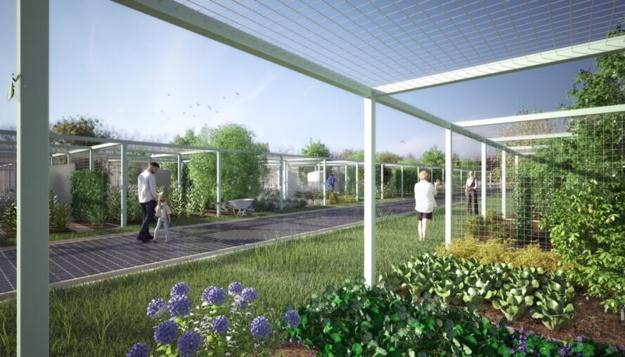 Solar powered garden design
3d design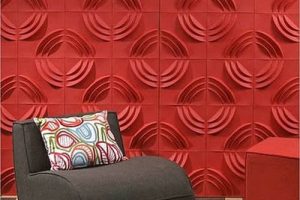 Green design is a beautiful way to rehab parking lots turning the traditional, covered in asphalt spaces into attractive, energy-producing urban gardens. Paris-based design firm Studio NAB developed a proposal for parking lots into green lots with solar-powered parking. The Green design rethinks the car parking spaces to create urban fields generating green jobs, using renewable energy and producing food. Although the food should not be grown near cars, Lushome supports the Green idea that can create beautiful, eco-friendly spaces on parking lots. Retained parking spaces, set on eco-friendly paving, can be connected with solar-powered charging stations to improve cityscapes and to bring ecological benefits into the urban environment.
The designers offer an innovative idea for transforming the expanses of asphalt into productive centers for new economic and ecological growth. In the Green Car Park, asphalt would be ripped up to expose the soils underneath, which would rehabilitate the environment. The studio promotes hyper-local production of food in the parking lots, but plants get contaminated with heavy metals and dangerous gases. However, growing decorative plants is a great idea that will reconnect people to nature and create local jobs to support and manage the eco-friendly environment.
Whimsical roof-top garden connecting people with nature
Creative Green design turns gray into Green paving stones
Drivable outdoor tiles, plantable wall design idea
20 beautiful planters recycling old cars and tiers
Green car parking spaces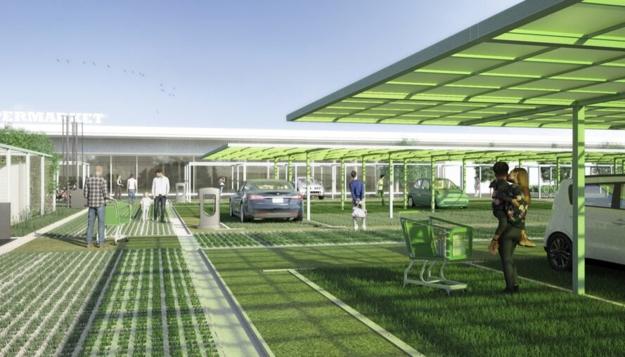 Studio NAB proposes implementing the redevelopment scheme in five phases. Removing and reusing the asphalt surface, treating the soil, replanting the areas, and adding stormwater retention ponds would transform the urban landscape. Building metal-framed structures overtop each parking lot space to support shading devices or solar panels and installing renewable energy equipment and storage will allow opening the site up for producing food and Green energy.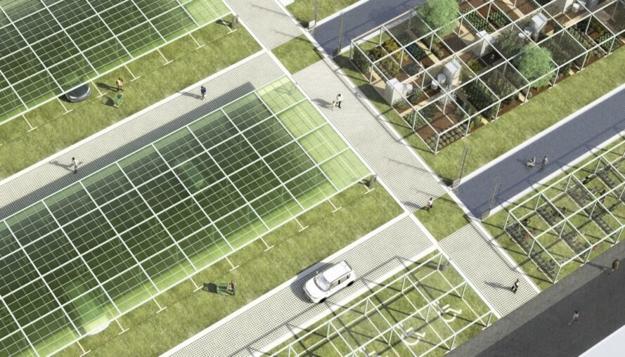 The number of parking spaces would be dramatically reduced, and it is another problem for the drivers. At the same time, the new ecological parking spaces would feature awnings that can produce solar energy or algae via photobioreactors.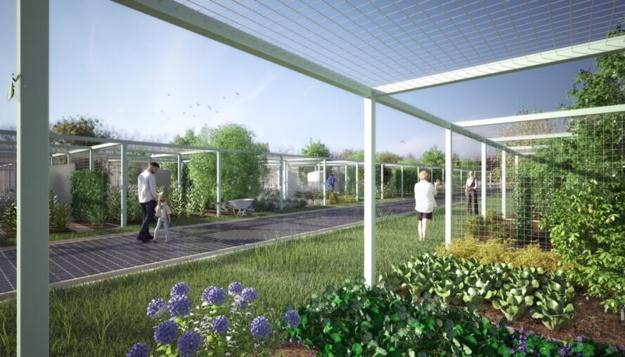 Here is a new design concept of Ibis Hotel in Sao Paulo, Brazil. The contemporary and original interior design invites everyone...
and enjoy free articles sent to your inbox