Urban Rooftop Garden Designs Changing City Architecture with Green Ideas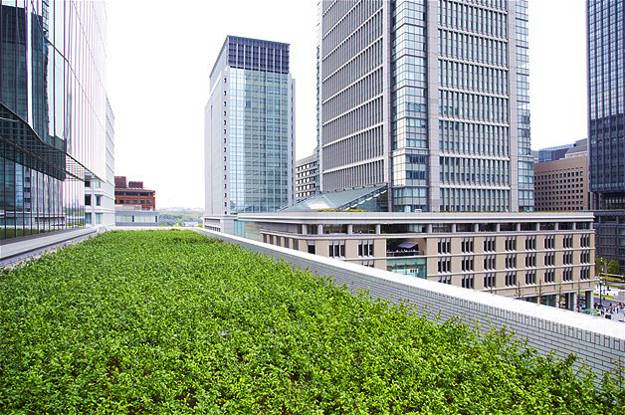 A rooftop garden amid skyscrapers in Japan
Urban gardening is a popular hobby of city dwellers. With the return of gardening season, take a look at rooftop garden designs ideas created worldwide and maybe find a little space to grow fresh food for yourself also. Lushome collection brings ideas for creating rooftop gardens which are located on the roofs of small homes and tall buildings.
Rooftop garden designs is a great investment. People and the environment benefit from rooftop gardens in many ways. It is possible to plant various decorative plants and flowers, grow vegetables and edible herbs  creating pleasant and attractive Green spaces that help protect the environment and give a chance to connect to the nature.
Traditional garden design or extravagant rooftop gardens with modern art and unusual centerpieces decorate large cities, maximizing available spaces with creative Green ideas. Rooftop garden designs increase values of the buildings, emphasizing the sustainable architecture and eco friendly attitude.
Modern rooftop garden design ideas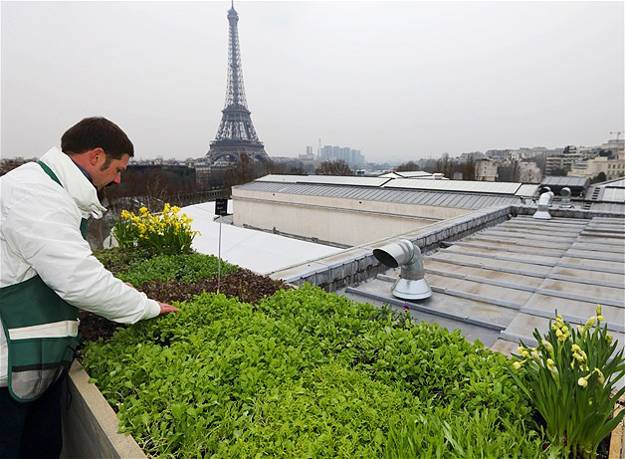 This roof top garden decorate the Palais de Tokyo museum near the Eiffel Tower in Paris. Mickael Toublant, a gardener for French chef Alain Passard, checks vegetables in a 150 sq meter garden installed temporarily on the roof of the building.
Beekeeper Michael Thompson makes his way through the rooftop garden of wildflowers and native grasses on the City Hall in Chicago to check on more than 100,000 bees. Rooftop gardens and beekeeping are thriving in large cities across the world, driven by young hobbyists, eco friendly living followers and Green entrepreneurs.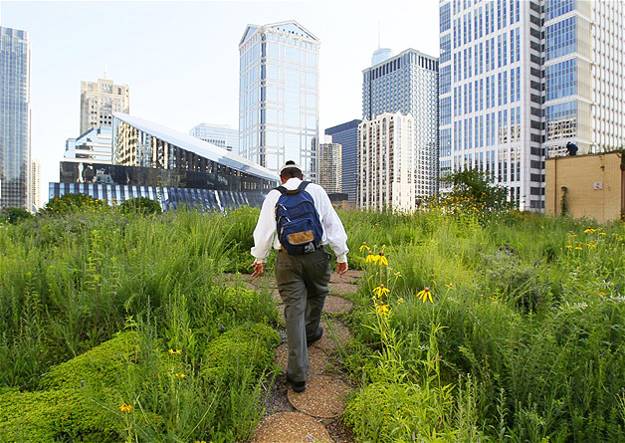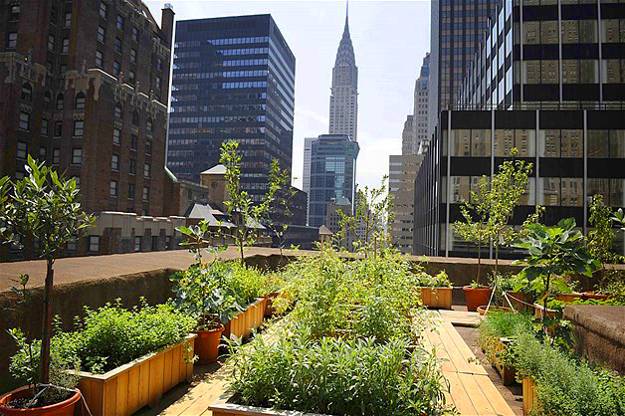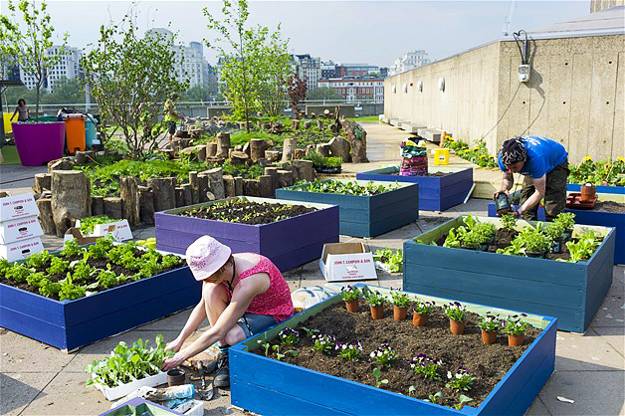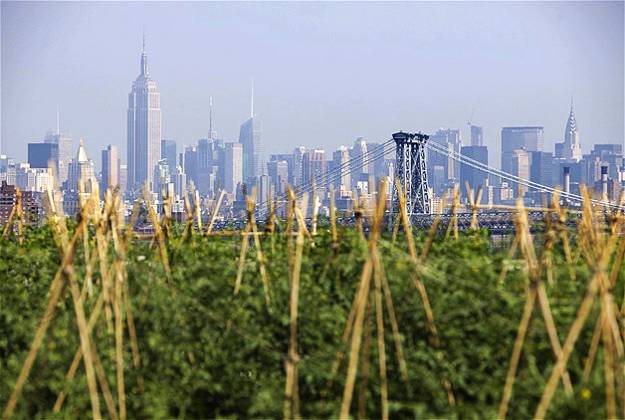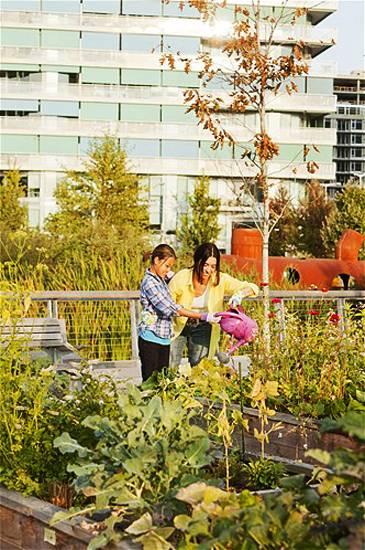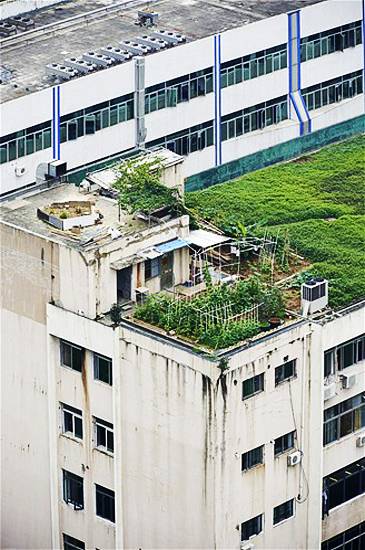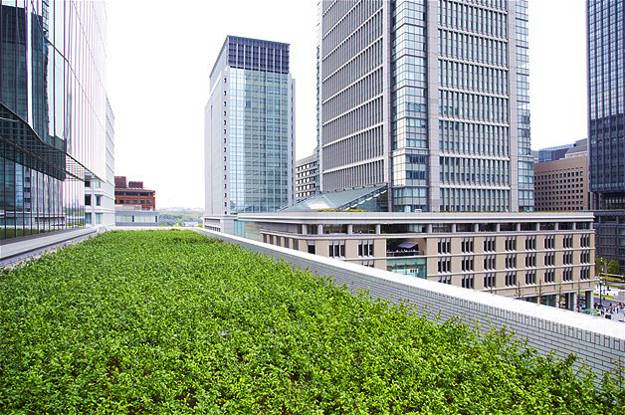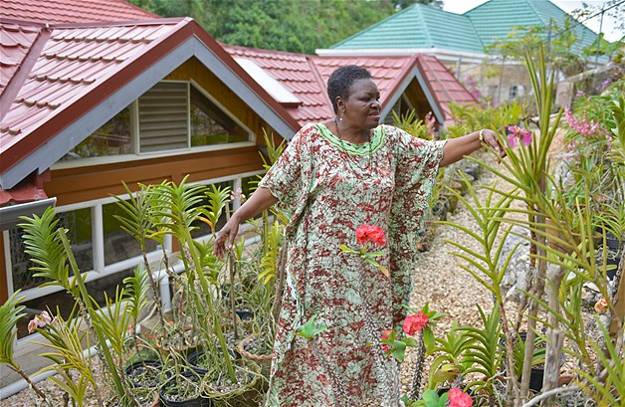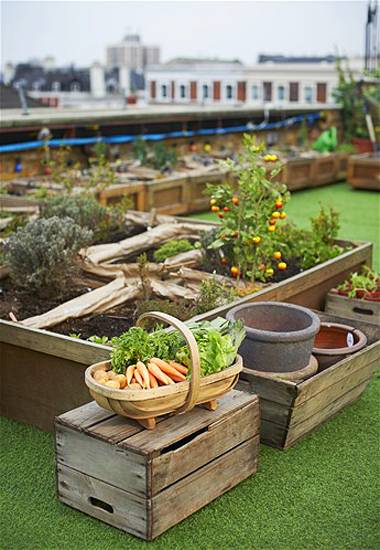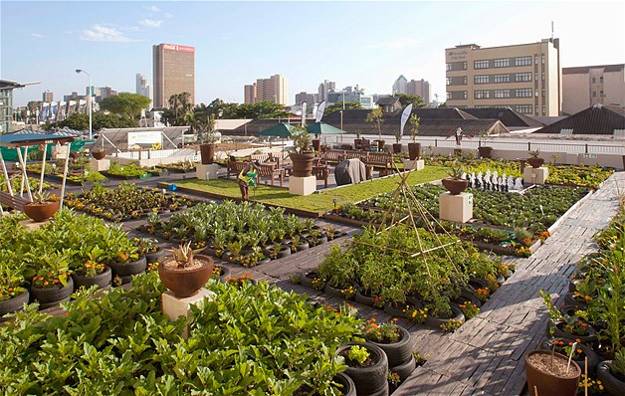 Modern interior design trends come and go, and it is impossible to change your home interiors fast enough following them. To...