Whimsical Roof Top Garden in Dallas Blends Urban Environment with Nature

Decorating Ideas

Outdoor Living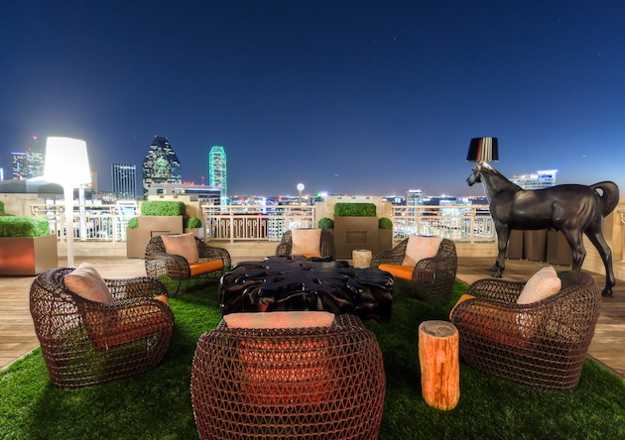 Whimsical Rooftop Garden in Dallas
garden decorations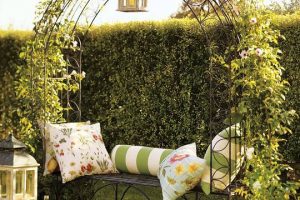 Whimsical rooftop garden design in Dallas creates a gorgeous retreat that delights with the stylish outdoor decor and tranquil atmosphere, spiced up by a panoramic view of the city. Creative and unusual, artistic and very comfortable garden design offers the beautiful and relaxing place in Dallas.
This rooftop garden shows luxurious outdoor decor, patio furniture, and impressive sculptures. Boxwood topiary designs add style and create a charming place with green carpets. The rooftop garden design is a beautiful work by landscaping company Harold Leidner Landscape Architects, www.haroldleidner.com/, based in Texas.
Sofia Joelsson of SoJo Designs provided modern furnishings for these spectacular outdoor rooms, creating elegant and comfortable outdoor spaces for relaxation or entertaining. Oversize outdoor lights, comfortable furniture, and artistic accessories, mysterious under sofa lighting,  inviting outdoor bar and dining table add to the allure of enjoying a night under the stars.
Modern rooftop garden designs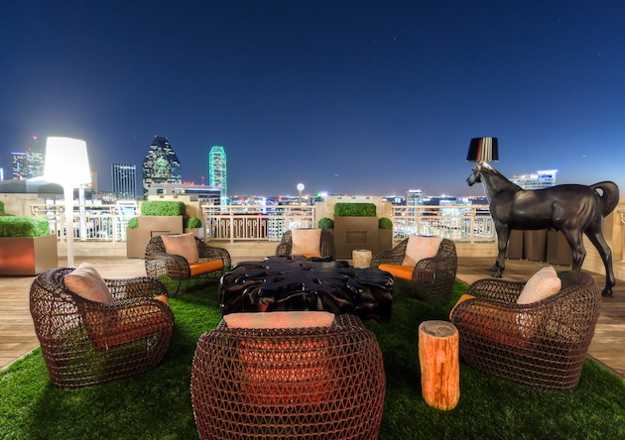 Roof gardens are great ideas for creating quiet zones with a natural feel in an urban environment. The roof garden design is sustainable and requires low maintenance. An urban garden connects nature and humans in big cities back together, insulate buildings and create more comfortable interiors, improve the air quality, add to the aesthetic appeal of buildings and increase their values while providing beautiful areas for lounging and entertaining.
Whimsical Roof Garden design
The Whimsical Rooftop Garden creates an attractive green roof with multiple layers, including a waterproofing membrane and root barrier. Cold and drought tolerant plants, decorative grass and moss make the rooftop garden design look fabulous. The elaborate rooftop landscaping design includes a container garden and topiary artworks, adding gorgeous accents to outdoor areas.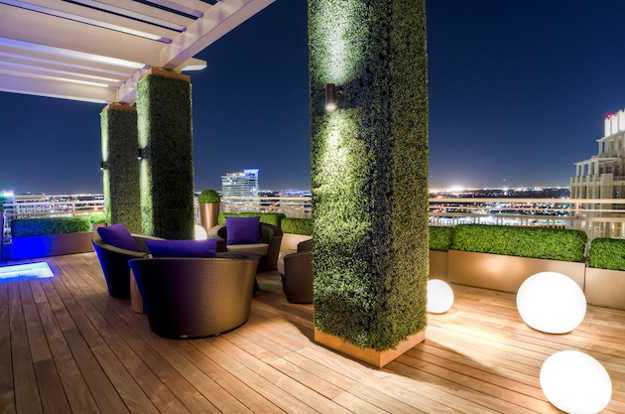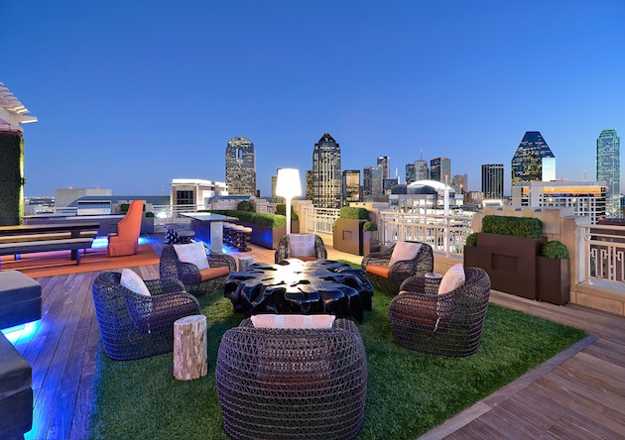 Comfortable, contemporary benches, tables, chairs add luxury to the creative and relaxing garden design. Modern dining and lounge furniture are perfect for entertaining and relaxing.  A well-planned layout is inviting. Wooden sunshades and contemporary outdoor lights create fantastic focal points.
Rooftop garden design with a small pond romanticizes modern house design
Green building with vertical gardens and contemporary spaces to live and work
Green building ideas, Green Cast design
Colorful outdoor lights accentuate Whimsical Rooftop Garden design and make it impressive and safe even during the night time. Green wall design further develops the theme of connecting to nature. Skillfully highlighted green walls look unusual and very decorative.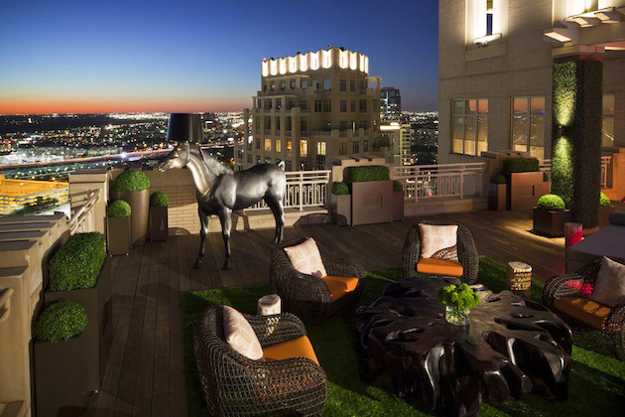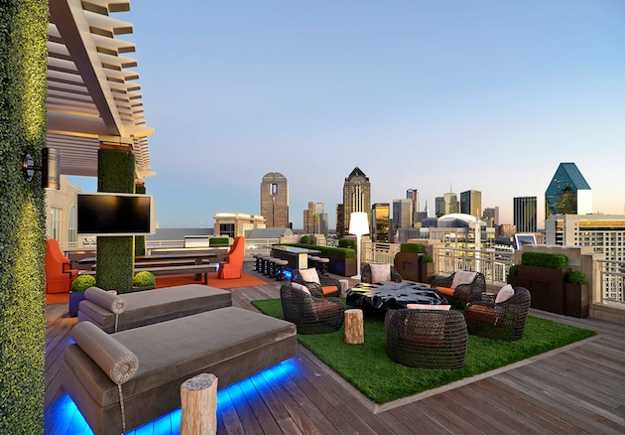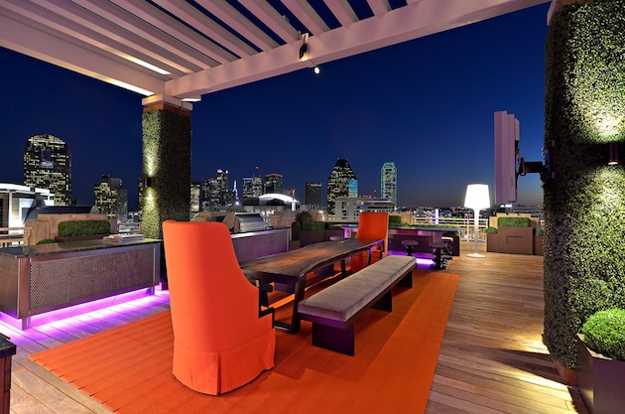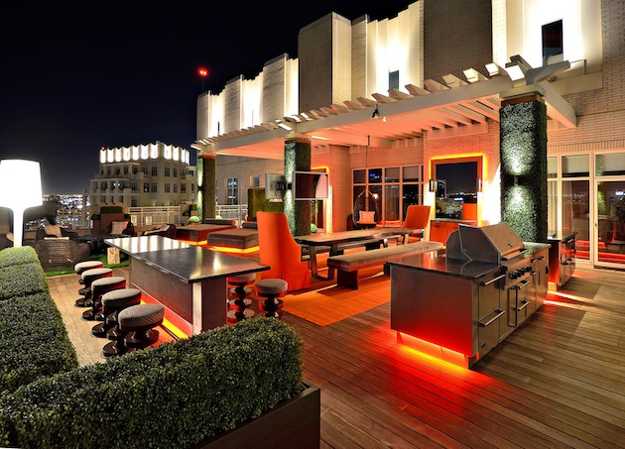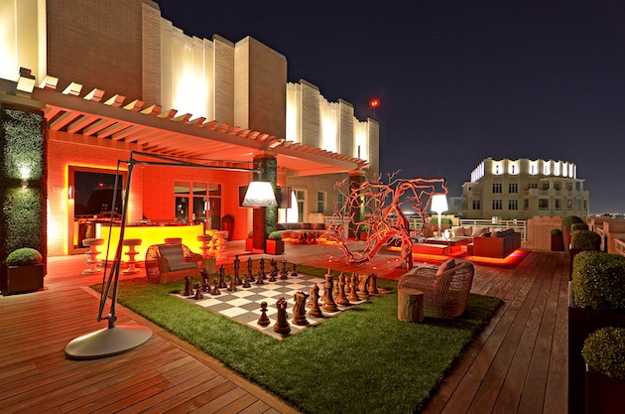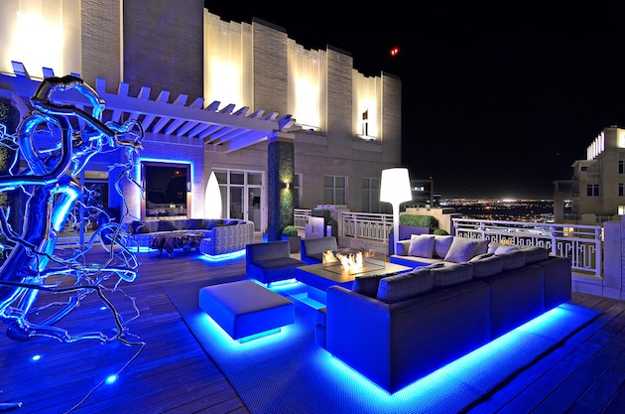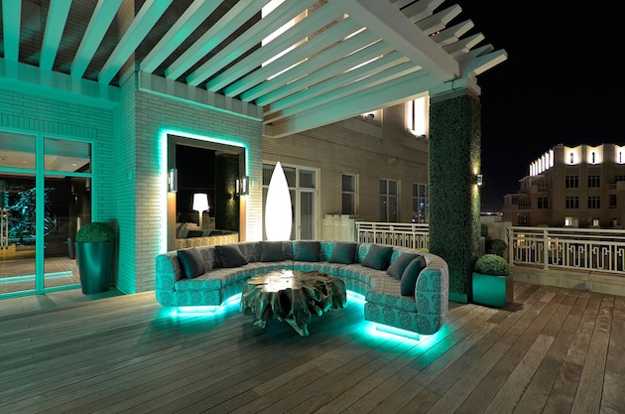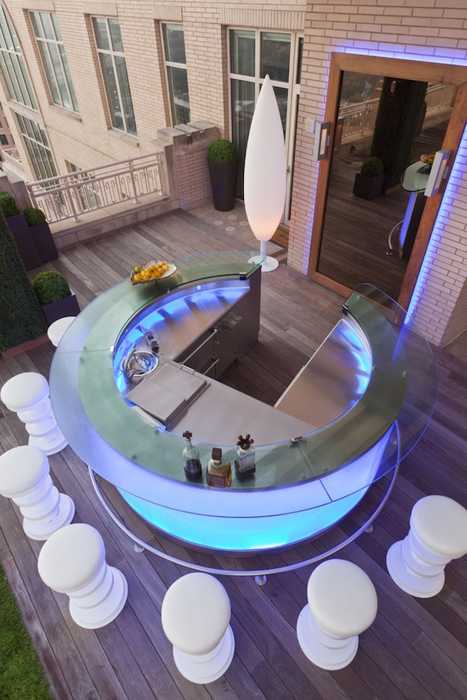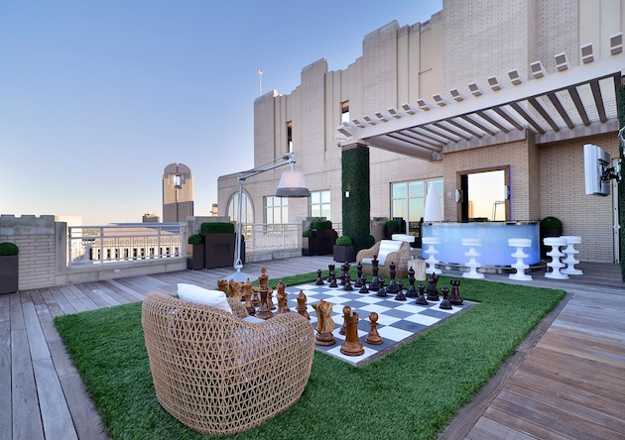 More from lighting design

Modern bathroom design trends bring beautiful tub forms, colorful sinks, and beautiful, fine materials that reflect advanced technologies. Colorful bathroom sinks,...
and enjoy free articles sent to your inbox