Creative Green Design Turns Grey into Green Paving Stones, Eco Friendly Products and Backyard Ideas
---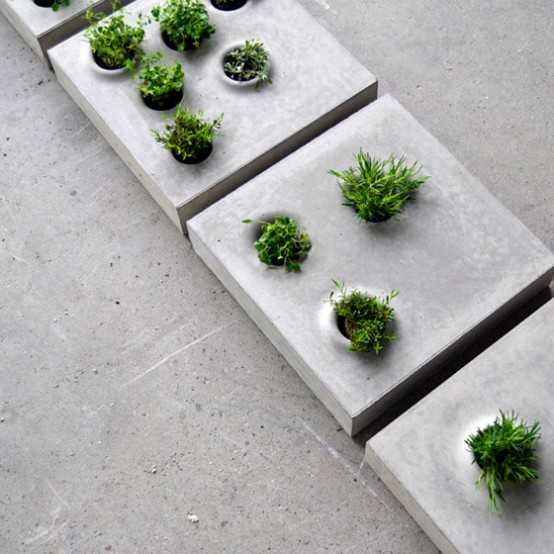 Eco friendly products for backyard landscaping, public areas and city paving
Creative green design ideas are popular trends in architecture, interior design and decorating. This innovative patio stones bring green ideas into backyard landscaping, offering eco friendly products for patio designs which is attractive and very decorative.
Green design ideas are especially interesting now, when the world is facing the largest wave of urban growth in history. The cities depend on natural ecosystems to function properly, and green design bring growing plants into gray cities, coloring streets, parking lots and backyards with green plants.
Eco friendly products for modern interior design and backyard ideas in eco style are new ways to integrate green structures into life efficiently, inexpensively and attractively. The aim is to build dense, green and sustainable homes and outdoor living spaces, comfortable and eco friendly.
Green design ideas and eco friendly products for backyards and paving areas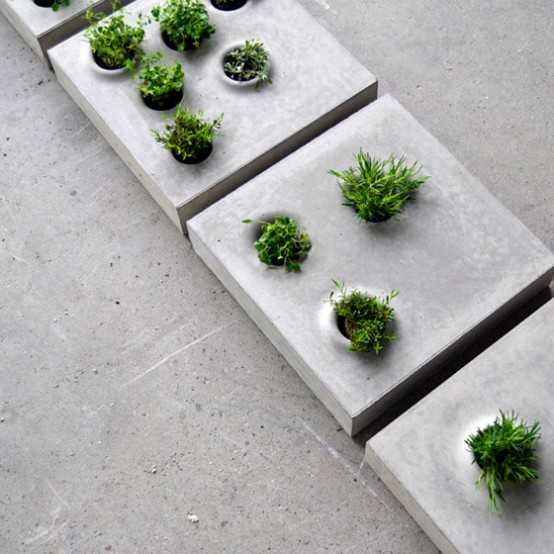 These eco friendly products for outdoor decorating from Caroline Brahme are creative paving stones that can host growing plants, flowers and edible herbs. These patio stones allow flexible customization and integration of greenery on the paved areas, creating natural and organic design.
Grey to Green was awarded with Ung Svensk Form 2012. It is exhibited on the Stockholm Furniture Fair 2013, and go on an exhibition tour in Europe. The product can be purchased upon request from S:t Eriks, www.steriks.se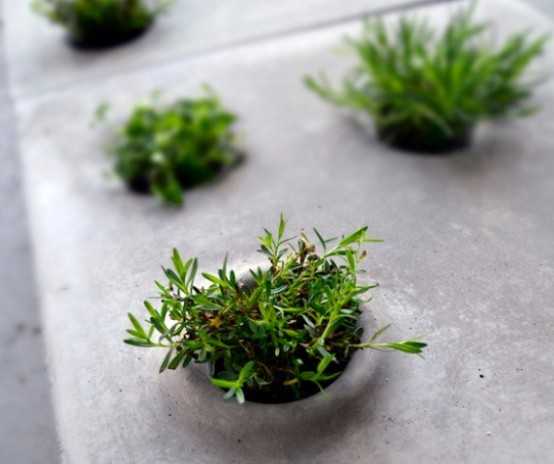 Green backyard ideas and outdoor living space decorating tips are highly popular topic. People want to make a personal contribution to the protection of the environment, prevent further pollution, which is causing many problems.
Drivable Grass and Plantable wall offering eco friendly products for green yard landscaping
Grass Tile designs from Spanish designers, modern floor decor ideas in eco style
These paving stones with charming holes for growing plants and flowers are great eco friendly products that bring green design into cities and modern homes. Their attractive look is another big plus that turn these paving stones into beautiful garden accents, backyard or front yard decorations.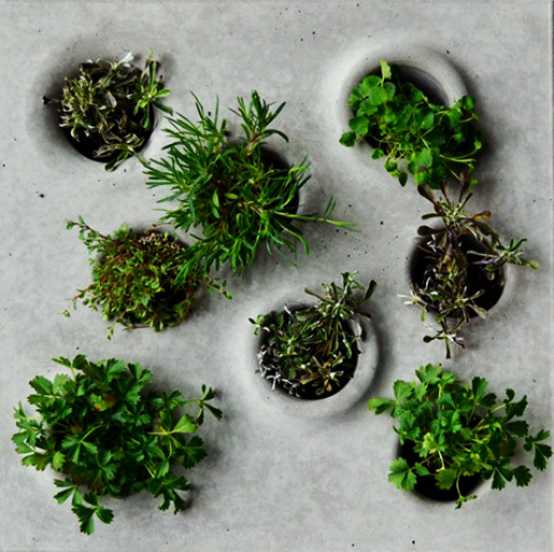 More from backyard landscaping

Petunias have trumpet-shaped flowers and come in vibrant colors. The beautiful flowers are perfect for adding a splash of color to...